Canada Travel Guide
Being the largest country in North America with vast expanses of untouched landscape and versatile history, Canada is an enchanting mystique. With over 18 million tourists visiting Canada every year, the country is a bustling hotspot for tourism. While in Canada, you can explore its pristine nature, ethnic culture, and lively metropolis. Here, in this exclusive Canada travel guide, we will walk you through the best places to visit, things to know and do in Canada. You can also find the best time to visit and other interesting facts associated with Canada.
Canada has numerous woodlands, tundra, and glacial lakes. Canada has 48 official national parks and 20 UNESCO World Heritage Sites. 
Canada is one of the wealthiest countries and could be expensive to visit. However, you can also travel to Canada in a budget-friendly manner by avoiding travel during the peak seasons. Ottawa, Montreal, Toronto, Edmonton, and Vancouver are some Canadian cities worth exploring for a traveler. If you're a lover of the outdoors and wildlife, make sure to add Jasper National Park and Banff to your Canada itinerary. Consider visiting Canada in both the summer and winter seasons! I personally loved visiting Alberta in winter.
Interesting Facts Canada
  Flag of Canada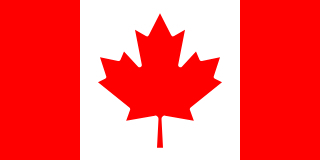 Canada's National Animal
Beaver and Canadian Horse
  Canadian National Dish
Poutine
  Currency in Canada
Canadian Dollar
  Canada Time Zone
Eastern Standard Time or EST (GMT-5 hours)