Israel Travel Guide
With swathes of deserts, golden sandy beaches, and numerous other alluring destinations, Israel is a country in the Middle East that has a lot to offer every traveler. There are several topographic features that you can explore, such as the mountainous deserts, fertile green valleys, religious locations, and vibrant and historical locations. Through this Israel travel guide, we will explore the best time to visit and the things you can do while you backpack in Israel. You can also find out more about safety, visa, and other essential requirements you need to know while traveling to Israel.
Israel has about 80 national parks and 400 natural reserves. There are 9 UNESCO World Heritage Sites in Israel and one in East Jerusalem, however, Israel left UNESCO in 2019.
When you visit Israel, you can explore the energetic metropolis and the ancient city of Nazareth in Jerusalem. In Haifa, you can have an excellent time in the Mediterranean ports. The stillness and the cobalt blueness of the Dead Sea is yet another attraction of Israel.
Interesting Facts Israel
  Flag of Israel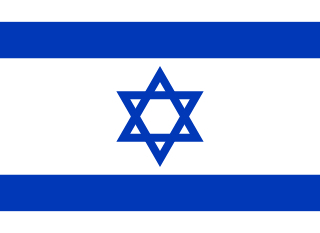 Israel's National Animal
Hoopoe (Bird)
  National Dish Israel
Falafel, Hummus, and Israeli Salad
  Currency in Israel
Israeli New Shekel
  Israel Time Zone
Israeli Standard Time (GMT+2)