Why should you travel to Malaysia?
Located in South East Asia, Malaysia is a vibrant country with bustling cities, crystalline beaches, enchanting islands, and wildlife. Through this ultimate Malaysian Travel Guide, we will walk you through the best time to visit, things to know and do while backpacking in Malaysia. You can find many other interesting and helpful information as well. 
Malaysia has two geographical regions. They are Eastern and Peninsular Malaysia. In Eastern Malaysia, we have Sabah, famous for muck diving, scuba diving, and other adventure sports. Sarawak has several traditional lounge houses and national parks. On the west coast of Peninsular Malaysia, you can find Kuala Lumpur, Langkawi Island, and most of the World Heritage Center of UNESCO. On the east coast of Peninsular Malaysia, you can find traditional locations, like the Taman Negara National Park, Johor Oil Plantations, and Jungle Railways. Malaysia has 4 UNESCO World Heritage Sites and 30 National Parks in total.
Interesting Facts Malaysia
  Flag of Malaysia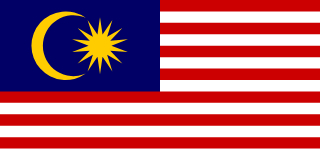 Malaysia's National Animal
Malaysian Tiger
  Malaysia's National Animal
Nasi Lemak
  Currency in Malaysia
Malaysian Ringgit (RM)
 Malaysia Time Zone
Malaysian Time (GMT+8)