Why should you travel to Portugal?
Located on the Iberian Peninsula in Southern Europe, Portugal is a land of scenic landscapes, mesmerizing culture, crystalline beaches, and ancient architecture. Portugal has countless enchanting destinations that every traveler would love to visit. For example Lisbon, the capital city of Portugal, or the Algarve.
Through this ultimate Portugal Travel Guide, you can find the best time to visit, the things to know before traveling to Portugal, the things you can do in Portugal, and many more interesting facts!
Portugal is an exotic landscape that can leave you spellbound. From its beaches with high tidal waves to the antique castles with several stories, Portugal is a land that offers you endless experiences. Portugal has 17 UNESCO World Heritage Sites and (only) one official National park: Peneda-Gerês National Park. There are several Nature Parks and Protected Regions as well.
You can have a marvelous time at the Palacio Nacional de Sintra, located on the Lisbon coast. It is also a UNESCO World Heritage Cultural Landscape. Mosteiro dos Jeronimos is another place worth visiting in Portugal. It is a monument that honors Vasco De Gama, the explorer who discovered the sea route to India. Traveling in Portugal is not much of a difficulty. Several train routes connect the main cities and rural areas in Portugal. 
Interesting Facts Portugal
  Flag of Portugal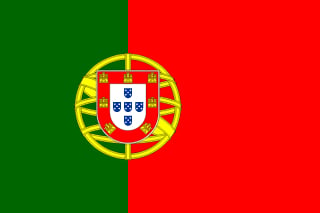 Portugal's National Animal
Rooster of Mythical Barcelos, Iberian Wolf
  Portugal National Dish
Bacalhau
  Currency in Portugal
Euro (€)
 Portugal Time Zone
Western European Standard Time or WET (GMT-1)