Discover Hong Kong, Asia's best travel hub!
Hong Kong is not just a harbor city. It is a destination that offers breathtaking views for travelers with its enchanting landscape and buzzing city life. Hong Kong is "Asia's World City" and has several ports. Through the ultimate Hong Kong Travel Guide, we will delve into the best time to visit, and things to know and do in Hong Kong, Asia. You can also find other interesting facts related to Hong Kong.
Though Hong Kong does not have any UNESCO World Heritage Sites, it has 24 national parks. Hong Kong's mountainous terrain is yet another attraction for travelers. There are countless destinations you can explore in Hong Kong. From its extravagant cuisine to its shopping hubs, Hong Kong is a place that will continue to mesmerize you throughout your journey. The Hong Kong skylines are amazing and you can visit the second largest sitting Buddha statue in the world, the Tian Tan Buddha. Other places worth visiting in Hong Kong are Victoria Peak, Victoria Harbour, and Ocean Park. You can take part in several festivals while in Hong Kong. They include the Chinese New Year Night Parade and the HK Art Festival. Planning to travel to Asia? Definitely start your vacation in Hong Kong and start exploring the wonders of Asia from there.
Interesting Facts Hong Kong
  Flag of Hong Kong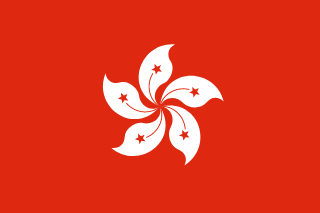 Hong Kong's National Animal
Panda
  Hong Kong National Dish
Dim Sum
  Currency in Hong Kong
Hong Kong Dollar
 Hong Kong Time Zone
Hong Kong Standard Time (GMT+8)