Tourism is the boon of an economy. It can help in the development of a region and its community. But with the increase in the number of travelers, there can be several harmful impacts on the environment. Overtourism is one such problem faced by many tourist spots. The evolution of the concept of mass tourism in the late 18th century has paved the way for overtourism.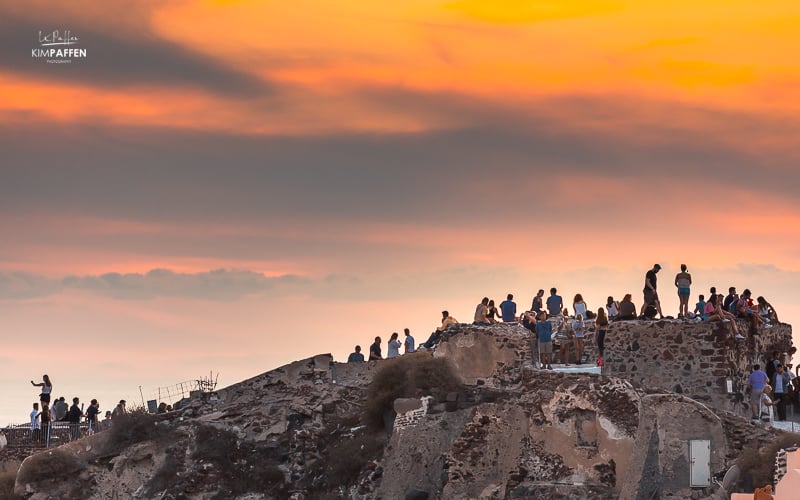 Excessive growth of travelers in a tourist spot that leads to overcrowding is known as over-tourism. Here the residents of the region suffer, leading to permanent changes in their lifestyle and ecosystem. Overtourism can have a significant impact on the environment in the form of pollution, littering, sewage waste from construction activities, chemical waste from hotels, etc. Read on to find out more about how to reduce the impact of tourism on the environment and more!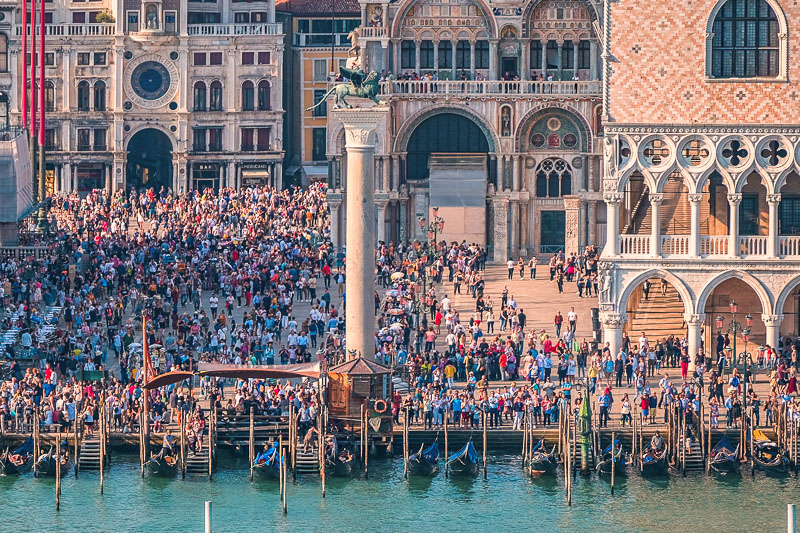 How to reduce the impact on the environment caused by (over)tourism?
Around seventy thousand tonnes of wastewater is discharged into the water bodies every year by cruise ships. Carbon emissions are yet another environmental hazard. Though there is no absolute solution for these problems, the impact on the environment is reduceable by taking certain precautions. You can do the following to reduce the impact of travel on the environment:
Book non-stop flights

Carbon emissions increase when a flight lands and takes off. Booking non-stop flights instead of other flights can reduce the issue. Also, try to travel in a newer model of the airplane as it emits a lesser amount of carbon.
Depending on public transport facilities wherever you can

Instead of renting a car or other automobiles to travel from one spot to another for the sake of convenience and comfort, you can depend on an economical and environmental-friendly alternative like bicycle, walking, or public transportation. You can get a better travel experience and conserve the environment at the same time by relying on these alternatives.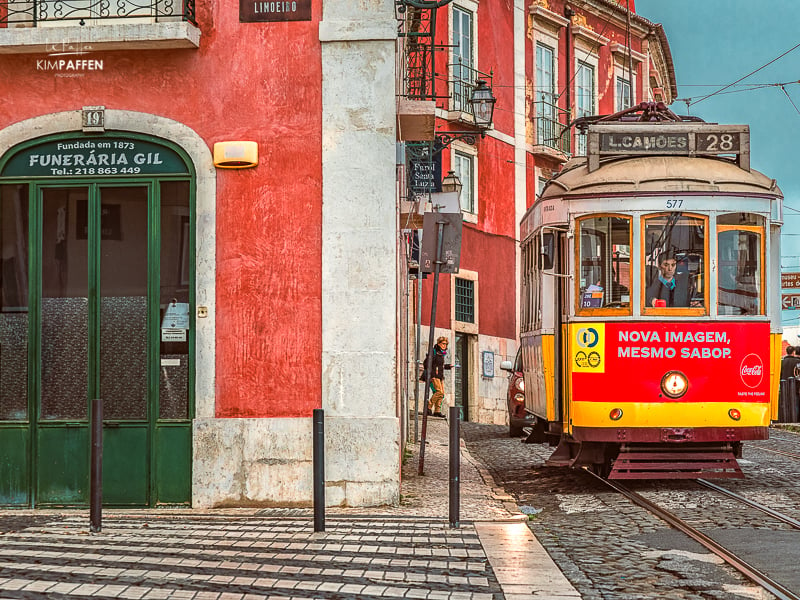 Carry reusable water bottles and shopping bags

We always tend to go for disposable paper/ plastic alternatives when it comes to bottles and shopping bags. They harm our environment as they end up in landfills and are nondegradable. You can always switch to eco-friendly alternatives like clothe bags, and stainless steel bottles are reusable. Personally, I use Chilly's bottles. Plastics do more harm than good. When I was a photography & conservation volunteer in Zimbabwe we sadly found a dead elephant. It most likely died because of eating too much plastic. It also wasn't uncommon to find plastic in elephant dung during our game drives. This signifies that the plastic pollution crisis is worse than many imagine.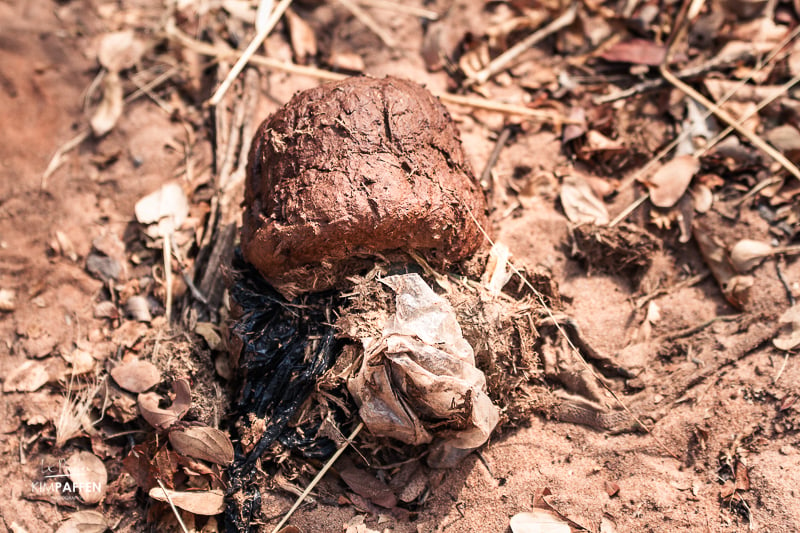 Try to stay in eco-friendly hotels or homestays

A comfortable stay is an inevitable part of any trip. Even though comfort is essential, we should also look into the impact the waste generated by these hotels has on our environment. You can always rely upon homestays provided by the local people and hotels that are eco-friendly. You can look into their certifications to find out whether the place is eco-friendly or not.
Purchase local handmade products instead of plastic souvenirs

The extensive growth in the field of tourism has led to the proliferation of shopping markets and malls. Tourists often purchase products as souvenirs and gifts. Instead of buying plastic products, you can always go for handmade products that are locally produced.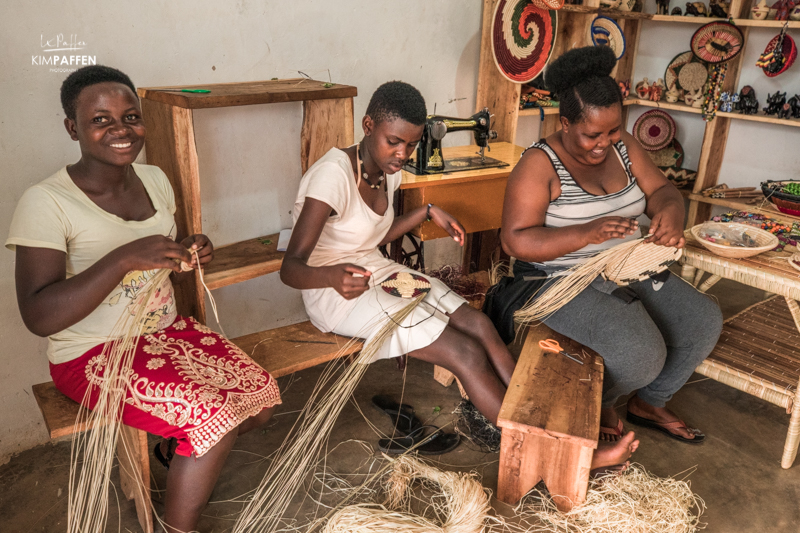 Avoid taking deviations when visiting a wildlife sanctuary or reserve forest

Sometimes, tourists deviate from their original path to explore more about the region. But it is an intrusion into the wildlife ecosystem. There is a chance that this can disturb the natural ecosystem. Though you might be trying to get that perfect shot, taking such deviations can harm the vegetation of that region.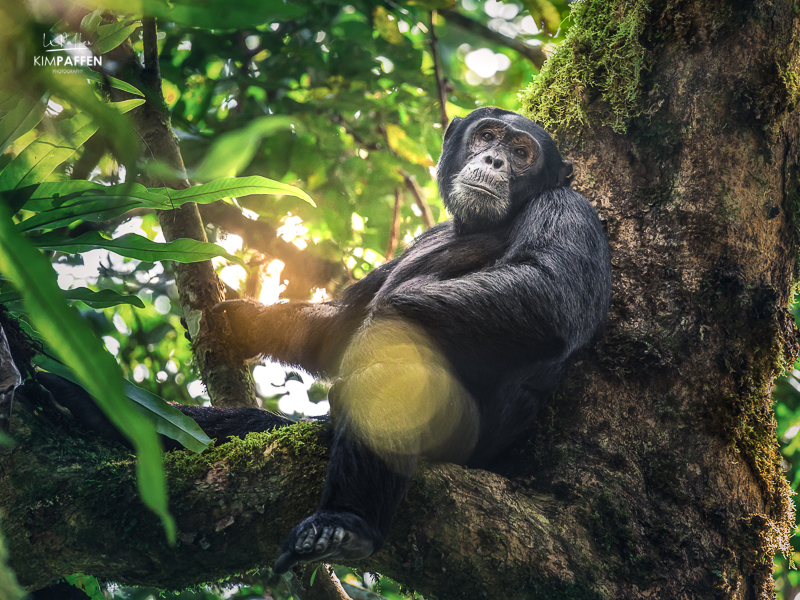 Never leave any traces on the path

While you are traveling, always be responsible for the waste generated by you. Don't litter any plastic or waste materials when you are traveling in a forest as it is harmful to the environment and wildlife. Always dispose of garbage in dustbins to reduce their impact on our environment.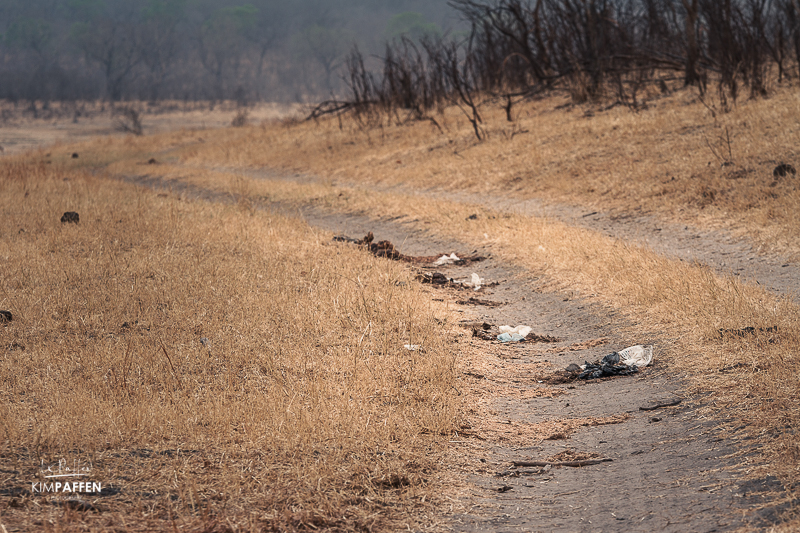 Respect the boundaries while taking that perfect shot

Many people travel to take photographs. But always respect the rules set by the authorities in a historical monument, wildlife sanctuary, or forest before stepping forward to take that candid shot.
By employing these measures, you can stay eco-friendly while traveling. Traveling responsibly with consideration for the environment and the ecosystem can make a difference. Avoidance of non-responsible travel choices like exploitation of the local communities, disturbing the natural ecosystem, littering, usage of disposable bags, and bottles can also have a profound impact on the conservation of our environment.
Curious about how to travel better, with care for our planet? I also wrote an article about Responsible Tourism and how to become a Responsible Traveler!
Impact of overtourism on the environment of six affected tourist destinations
Overtourism is yet another issue that can endanger a tourist destination. Overcrowding and pollution have affected the peace and harmony of several places across the world. Let us look into five locations subjected to the problems of over-tourism.
1. Bali (Indonesia)

For anyone in search of a peaceful location filled with sandy beaches and lushes of nature, Bali may have taken a spot on their bucket list. Famously known for its ancient traditions, rituals, beaches, and scenic beauty, Bali is now mayhem filled with malls, hotels, and crowded beaches.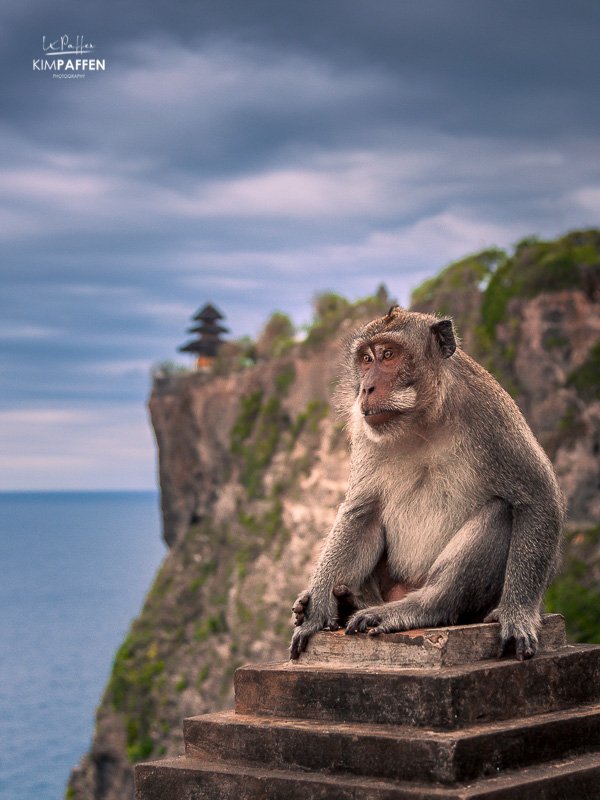 2. Cairo / Giza (Africa)

From the oldest pyramids of Giza to the burial ground of King Tut, tourists flood these places throughout the seasons. The local economy is crashing due to the infiltration of huge corporate tourist sectors in these places. Due to the invasion of chains of hotels into these areas, the cottages owned by local people face exploitation. Pollution is yet another problem confronted by Cairo/Giza.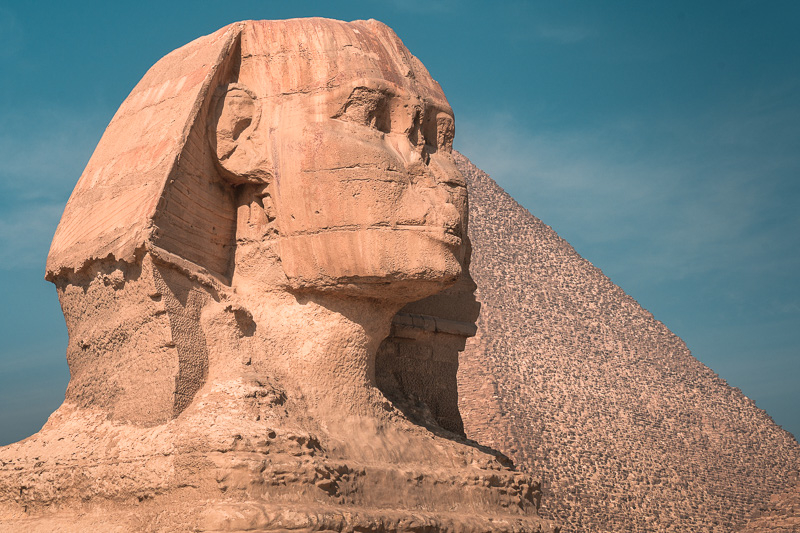 3. Maya Bay (Thailand)

Sheltered by high rifts on its side, Maya Bay is known for its beautiful beaches and coral reefs. Around five thousand people used to visit Maya Bay daily. Due to snorkeling, pollution, and other reasons, eighty percent of the coral reefs get destroyed. The environmental hazards that threaten Maya Bay have led to the closure of the place until the middle of 2021.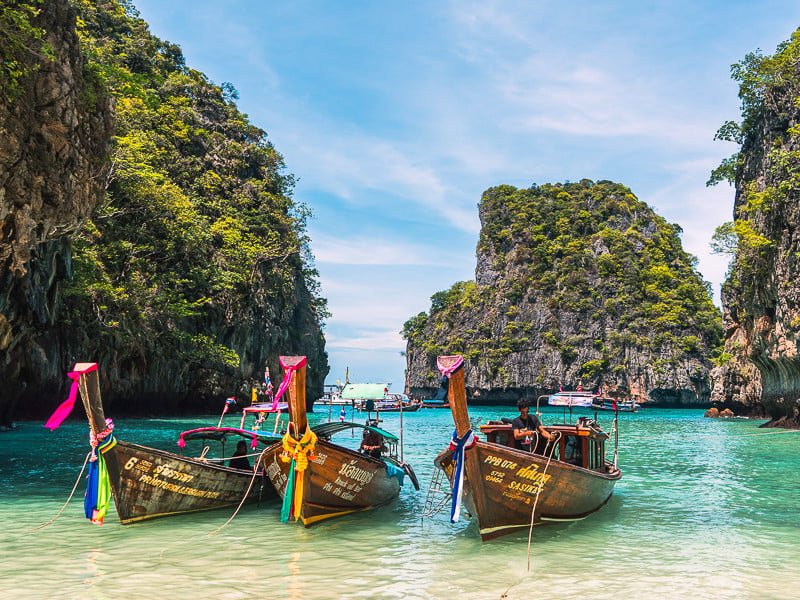 4. Barcelona (Spain)

Known for its art and architecture, Barcelona is the cosmopolitan capital of Spain. Wine culture and its sandy beaches are yet another attraction for tourists across the world. Most visitors reach Barcelona via cruise ships, and this adds to yet another problem. Overcrowding in fisherman's quarters and the local shops are getting replaced by huge business ventures. These factors have led to pollution, dilution of the local culture, and displacement of the local people.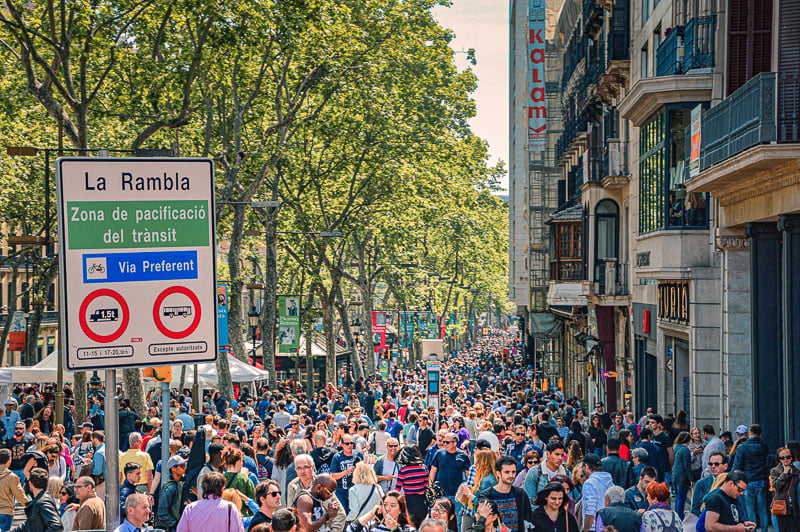 5. Venice (Italy)

Venice is a sanctuary of canals and lagoons with a romantic landscape. Due to its popularity, there is an inundation of tourists from different parts of the world. The increase in the number of visitors has led to a decrease in the number of residents. It is mainly due to the expenses and also because of the shortage of housing facilities. Many tourists reach via cruise ships. These ships anchored on the shores discharge wastewater into the water bodies and result in pollution.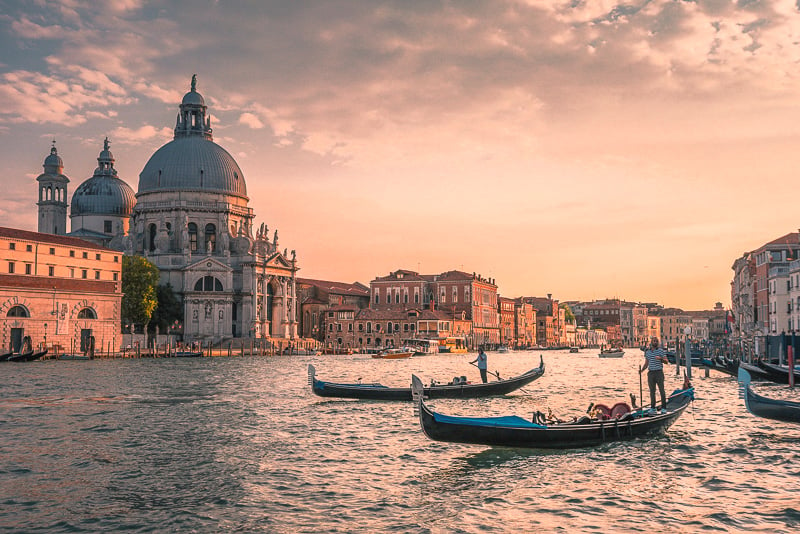 6. Santorini (Greece)
This island of the Cyclades is known as the most Instagrammable island of Greece. Santorini is famous for its magical sunsets and blue-domed churches. An island that was built for only 2500 people, now welcomes 2 million visitors each year. 20.000 visits per day from cruise ships only. High numbers, considering that only 15.000 people actually live on this island with views of the famous Caldera.
Nowadays, you find painted text on churches (Don't step on it) and respect signs (It's your holiday, but it's our home). There are so many people uploading their Santorini sunset photos that mobile phone companies struggle to provide enough coverage in the summer months. I've visited Santorini in October, during times of COVID-19. In contrast to the overcrowded cobbled streets, I was able to enjoy the sunset in Oia without too many people.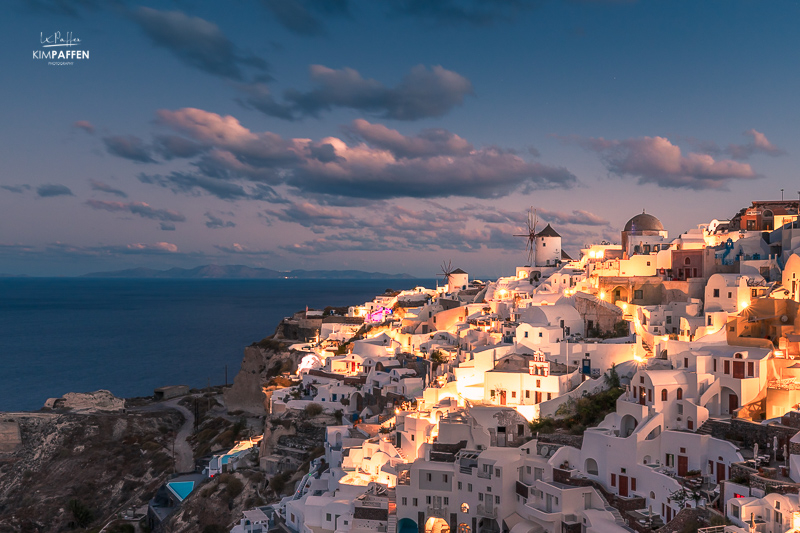 Apart from these places, various tourist destinations are suffocating due to the effects of over-tourism. Agra, known for the Taj Mahal, in India, Amsterdam in the Netherlands, Isles of Skye in Scotland, Mauritius in Africa are other places facing the crisis of over-tourism.
How to reduce the problems related to overtourism?
The problems related to over-tourism are reducible by:
increasing the fee for entrance in spots that face the issue of overcrowding
restricting the number of entrants to a place by employing pre-booking (for example the Inca Trail to Machu Picchu or Gorilla Trekking in Uganda)
bringing awareness to people based on the effects of overtourism on our ecosystem
temporarily shutting down the tourist spot for a certain period to ensure the recovery of the environment (this happened to for example Boracay, a paradise island in the Philippines)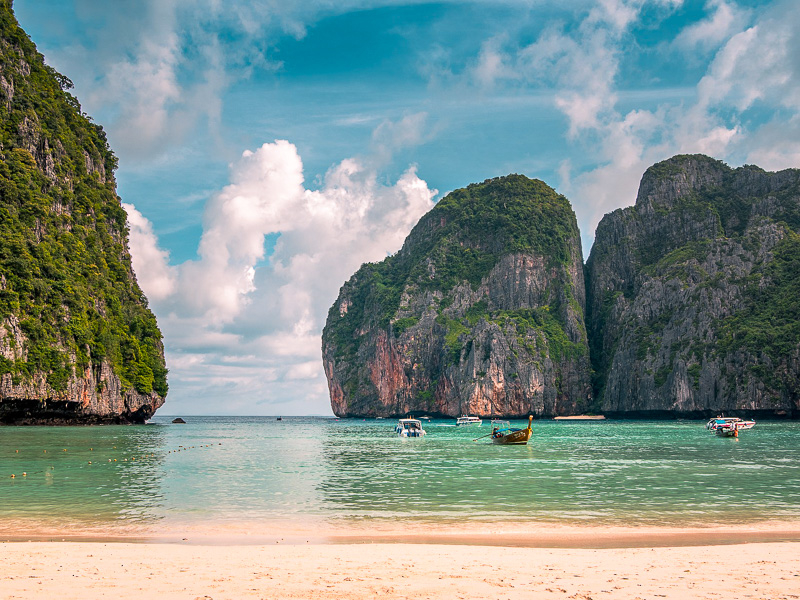 Tourism can empower and uplift the local community when done right. Greenwashing, over-tourism, pollution, poaching of wild animals, irresponsible travel can impact nature adversely. Traveling can be a much more transcending experience if you travel with respect, uniqueness, and a sense of responsibility to the world as well as people around you. Travel as much as you want, but travel responsibly!
Was this article helpful to you? You could help me in return by sharing this article on Facebook, Pinterest, or Twitter. Follow my travel adventures and travel photos on my Instagram account @ourplanetinmylens