Why should you travel to The Philippines?
With an abundance of crystal clear beaches, diverse wildlife, pristine rice fields, volcanoes, and more than 7500 islands, (The Republic of) The Philippines is an archipelagic country in Southeast Asia. It is a tourist hub with three main geographical divisions expanding from North to South. They include Luzon, Visayas, and Mindanao.
People often travel to the Philippines to savor the marvels of its landscape and culture. Here, through this Philippines travel guide, we will look into some of the most interesting facts about the country. You can also find the best time to travel to the Philippines, things you have to know before embarking on your trip, and the best places to visit in the Philippines for every traveler.
The Philippines is the largest producer of coconut. It is known for its mesmerizing farmlands as well as cities. Over 90% of the citizens of the Philippines communicate in English, which is highly helpful for travelers.
The number of World Heritage Sites in the Philippines is 6, and the number of National Parks is 94. 
Through this Philippines travel guide, you can find out the things to do in The Philippines, the best time to visit the Philippines, the most stunning places, and many more!
Interesting Facts The Philippines
  Flag of the Philippines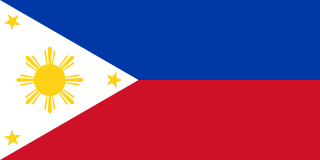 The Philippine's National Animal
Carabao (Water Buffalo) and Philippine Eagle (National Bird)
  The Philippines National Dish
Adobo, Lechon and Sinigang
  Currency in The Philippines
Philippine Peso (PhP, ₱)
 Philippines Time Zone
The Philippines Standard Time or PST (GMT+8 hours)