Rwanda Travel Guide
The Republic of Rwanda is a small landlocked country in East Africa, often referred to as the "Land of a Thousand Hills" and is known for its stunning landscapes and rich cultural heritage. The country is perhaps best known for its gorillas in Volcanoes National Park. However, with 4 national parks and cultural heritage, there is much more to Rwanda than just gorillas, and it's a wonderful green destination that should be on every traveler's bucket list.
Apart from gorilla trekking in Rwanda, another popular activity is going on safari in Akagera National Park, a beautiful wildlife reserve located in the northeastern part of the country. Here, visitors can see a variety of wildlife, including elephants, lions, and hippos, as well as a wide variety of bird species. The park also offers boat safaris and guided walks.
Rwanda is also known for its cultural heritage, and there are many traditional villages and markets that visitors can explore. The most famous is the Gikondo Cultural Village, located in Kigali, Rwanda's capital city. This is a great place to learn about the traditional way of life in Rwanda and to see traditional dance and music performances. For those interested in history, the Kigali Genocide Memorial is a must-see. Looking for a more relaxing experience? Rwanda offers some beautiful lakes and waterfalls. Lake Kivu is a great place for swimming, and the Nyungwe Forest National Park is home to several beautiful waterfalls, and chimpanzees!
Table of contents in this Rwanda Travel Guide:
Interesting Facts Rwanda
  Flag of Rwanda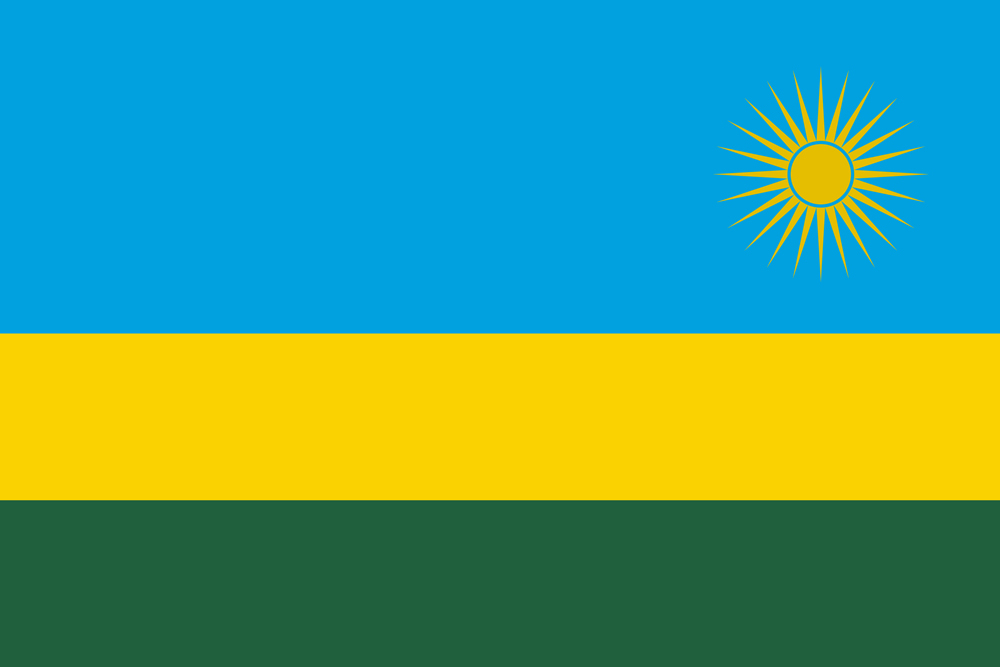 Rwanda's National Animal
Golden Monkey
  Rwandan Dish
Ishyoka or Ishirika made from banana plantains
  Currency in Rwanda
Rwandan Franc (RWF) or Dollars
  Rwanda Time Zone
Central African Time zone or CAT (GMT+2 hours)