What to expect on a game drive in the African bush as part of your safari itinerary? Experiencing a safari of a lifetime with stunning bird and wildlife sightings is on top of every traveler's bucket list! Expect to learn new insights and even more appreciation for Africa and its magical nature.
This complete guide to game drives explains 15 things you need to know about going on a game drive in Africa to see wildlife and birdlife in their natural habitat. For example, tips about what to bring on a safari game drive, what to wear, safety rules during your game drive, types of safari vehicles used, the best time for wildlife viewing and other do's and don'ts for the best game drive experience in Africa.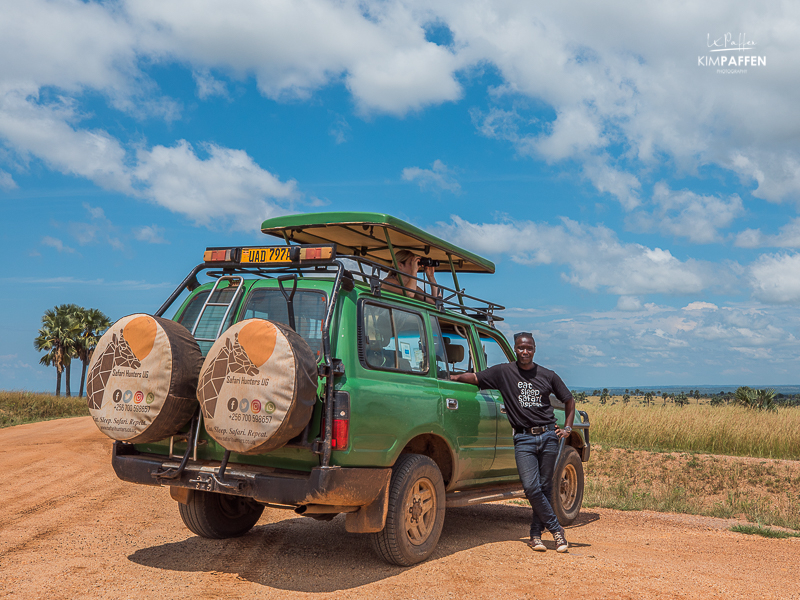 Did you know the term 'game' originally comes from the hunt on the most difficult and dangerous (game) animals in Africa, like a buffalo, elephant, or lion? Nowadays, you don't go out hunting, but safely and peacefully searching for wild animals from the comfort of your safari vehicle. Safari is a Swahili word for 'journey', referring to the whole safari trip that includes for example wildlife game drives, walking safaris, boat tours, and more.
1. What to see on a game drive in Africa?
You can't predict what you get to see on a safari game drive. We simply don't have any influence on the animals' behavior. In fact, we don't even want to influence their behavior because we try not to disturb the animals in their own natural habitat.
It's good to know that the amount and diversity of animals differ in every safari destination in Africa. Generally, you will spot zebra and various antelopes like impala or gazelle. Other animals that are relatively easy to spot are baboons, giraffes, wildebeests, and warthogs.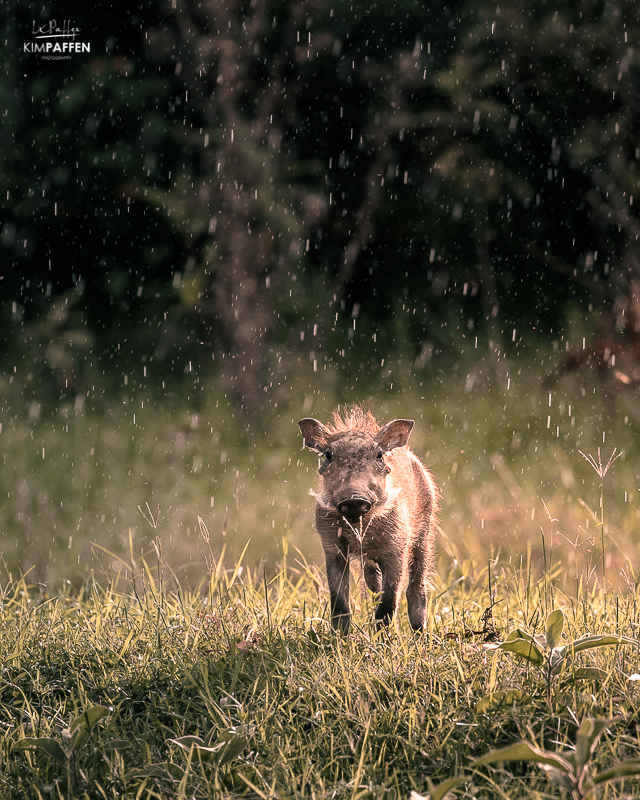 Most people aren't very interested in birds, but did you know that Africa is home to more than 2000 bird species? From bright-colored small birds to prehistoric shoebills and huge pink male ostriches. Africa is a true birdwatcher's paradise! As soon as you learn more about the types of birds and their behavior, there's a chance you will become a bird-lover. At least, that is what happened to me. The more you learn, the more you start appreciating every little bird you see and before you know it, you are keeping a list of birds spotted on your game drive.
When you go on a few morning and afternoon game drives in a row, the chances of seeing bigger animals like elephants, lions, cheetahs, and buffalo are higher. Out of the Big Five, Rhinos and leopards are the most elusive animals to spot.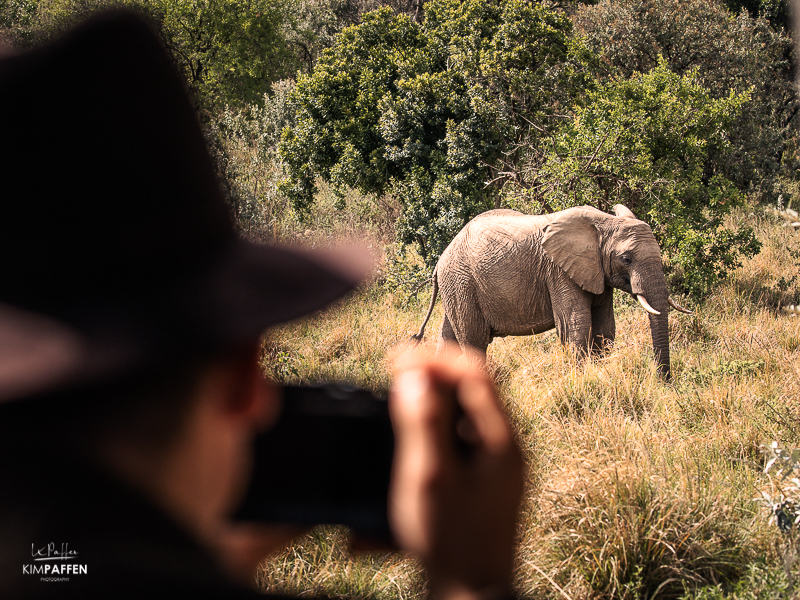 Some people expect to see the so-called 'Big Five' easily because safaris are often advertised with the Big 5 game animals. Keep in mind that it can be hard to spot all of these wild animals, especially in one single game drive. Also, do some research if the Big Five animals are home to the safari destination you are visiting. Some African National Parks or game reserves don't have all of the Big Five and you don't want to be disappointed because your expectations weren't realistic. Some people still ask me if I have seen bears or tigers in Africa. Well, I haven't and I never will. You get the point.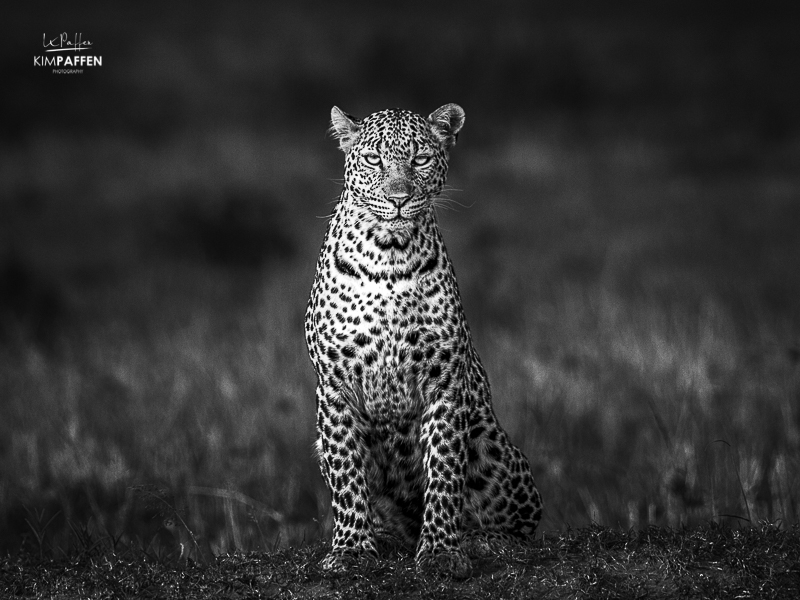 In general, you may consider yourself very lucky if you see the Big Five on your safari trip in Africa. Seeing them all in one game drive is almost like winning the jackpot. There are places in Africa where these chances are higher, but there's more to safari Africa than the Big Five.
2. What type of vehicles are used for a safari game drive?
Most game drive vehicles are 4WD vehicles that have been modified according to specific safety features. The 4WD (4-wheel drive) or 4X4 vehicle makes sure the car has a more stable and controlled grip on roads. This is more comfortable for all the passengers, especially with off-road driving, which is often possible on game drives in private reserves or in conservancies. Land Cruisers and Land Rovers are often used.
Some safari vehicles have a pop-up roof (mostly in East Africa), others have a roof but open sides, which treats you to an amazing 360-degree sight. These safari cars are mostly found in Southern Africa. If you're driving in an open vehicle like that, it might be windy, so don't forget to wear layers. I've included a list of what to wear on a game drive further in this article and I also wrote a complete safari packing guide for you.
Game drive vehicles or mini busses can normally accommodate 4 to 9 individuals; this depends on the type of vehicle. For photography, it's nice to have enough space, a wide sight, and stability. These are some main reasons why I prefer spending more money on a comfortable private safari vehicle and a private guide.
  Are you a photography lover? I also wrote tips about planning a photo safari in Africa.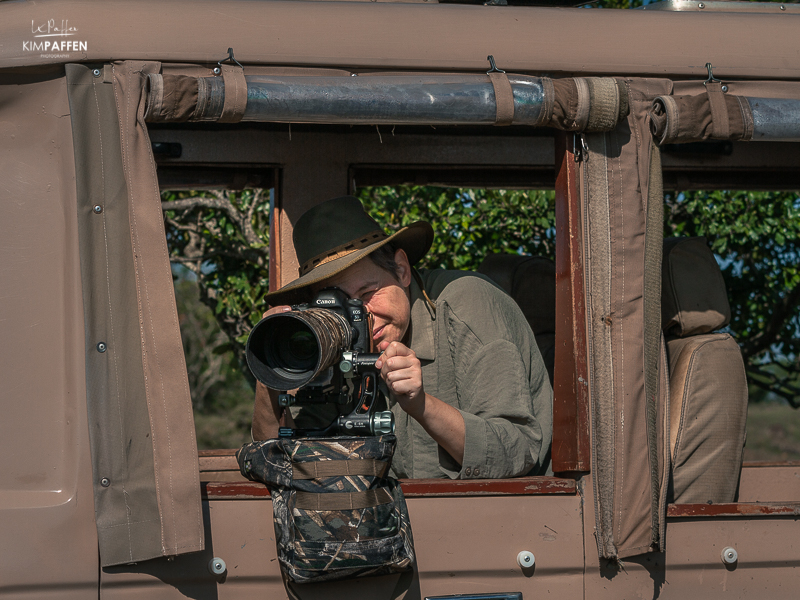 3. Types of game drive: self-drive vs. guided game drive
There are two main types of game drives in Africa: a self-drive and a guided game drive. A guided game drive can be in a group or private and there are usually morning game drives and afternoon game drives. Sometimes they also offer night game drives in search of nocturnal animals.
#1 Self-drive
In some National Parks or private reserves, like Addo Elephant National Park and Kruger National Park in South Africa, you can drive on your own. This is called a self-drive game drive. On an adventurous self game drive, you are the one behind the wheel deciding where to go. At the entrance of the National Park, you will receive a map and you have to stay on designated roads. You can view the animals from the comfort of your own (rental) car.
#2 Guided game drive
A guided game drive is led by a knowledgeable and certified field guide or driver-guide who knows the area and its history very well. A guided game drive can be in a group or you can opt for a private game drive. In my opinion, a guided game drive is more impressive than a self-drive. An important reason is that self-game drives are mostly only possible in the bigger National Parks, with tar roads where it's more crowded and touristic.
When you are on a game drive with a professional guide, it's not only about finding animals, but it's a complete African bush experience, using all of your senses and enjoying the beautiful scenery, abundant wildlife, and learning about their behavior and environment. Therefore, I would say a (private) guided game drive is the best game drive in Africa.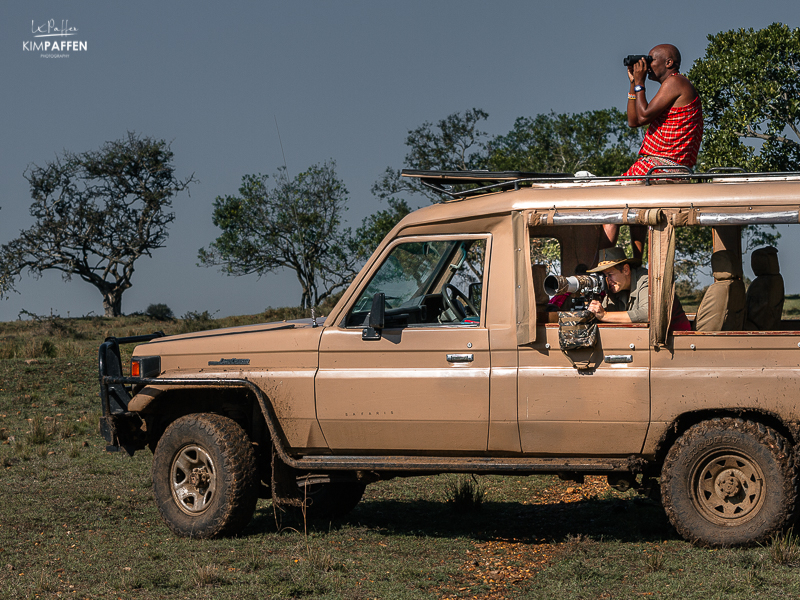 A professional safari guide, tracker, or ranger can tell you a lot of details about the animals, the ecosystem, animal tracks, and the local culture. On a self-drive safari, you miss a lot of information and the experience is different. Local guides even know stories about individual animals and their relatives because they see them frequently.
Another advantage of a field guide is that they are connected to a radio station where guides and rangers share information about spectacular sightings. A guided wildlife game drive is more than driving and trying to spot animals. It's a complete adventure of learning, enjoying, and being in nature.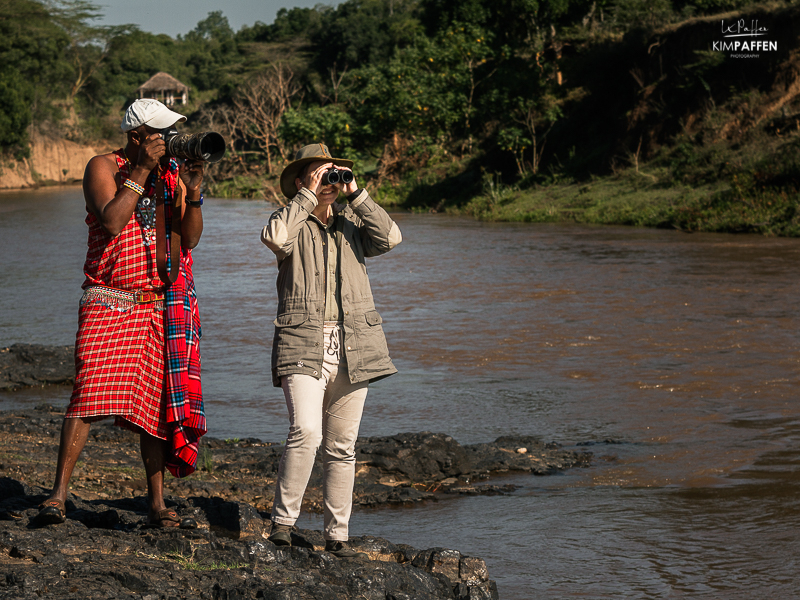 4. What to expect on a guided game drive in Africa?
On a guided game drive, your goal is to experience being in the bush and see African wildlife in their natural habitat. The best time to spot wildlife is during the coolest times of the day when most animals are active. For that reason, game drives typically take place in the early morning, afternoon, or night. Depending on the game drive you booked, you will head out with a guide and your private travel group or with a shared group of up to 12 people.
On the drive, you can expect to see different animal species. While observing the animals, your guide will tell you interesting animal facts to learn more about the animal's behavior. A good ethical guide will turn off the vehicle at a safe distance from the animal sighting with the sun on your back, to give you the best photo opportunity and a safe place to ask questions about what you see. It's a great way to learn about Africa's wildlife and the African bush in general.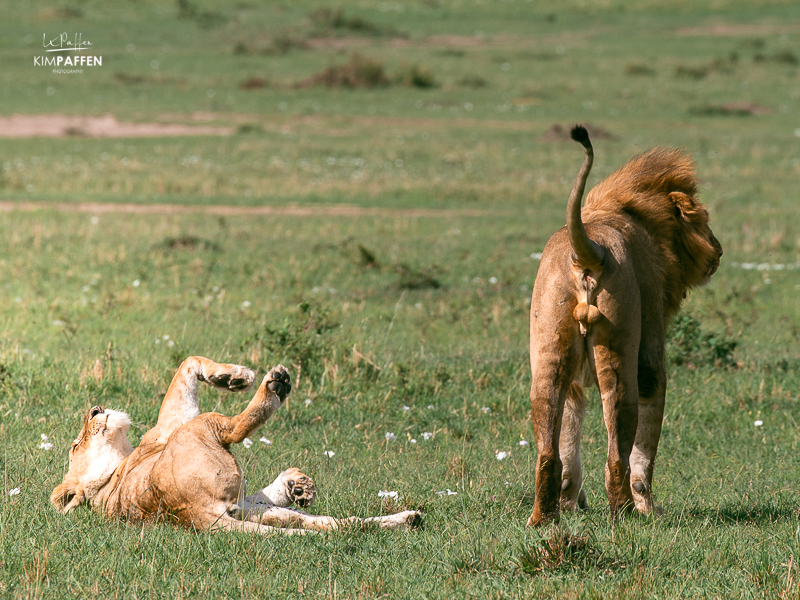 In many reserves, national parks, or conservancies, guides are in radio contact where they share information about wildlife sightings. Therefore, chances of seeing wildlife are high, but never guaranteed because the animals are wild and roam freely through the parks and reserves. When it's quiet in terms of spotting wildlife on the African plains, it's advisable to speak to your guide and learn from him to gain knowledge about Africa's remarkable nature.
During the drive, a professional guide will also stop for a coffee stop or comfort break to stretch your legs, go to the bush toilet, and have a drink or snack. On morning game drives you also have the opportunity to enjoy a breakfast in the bush. I love these long morning game drives.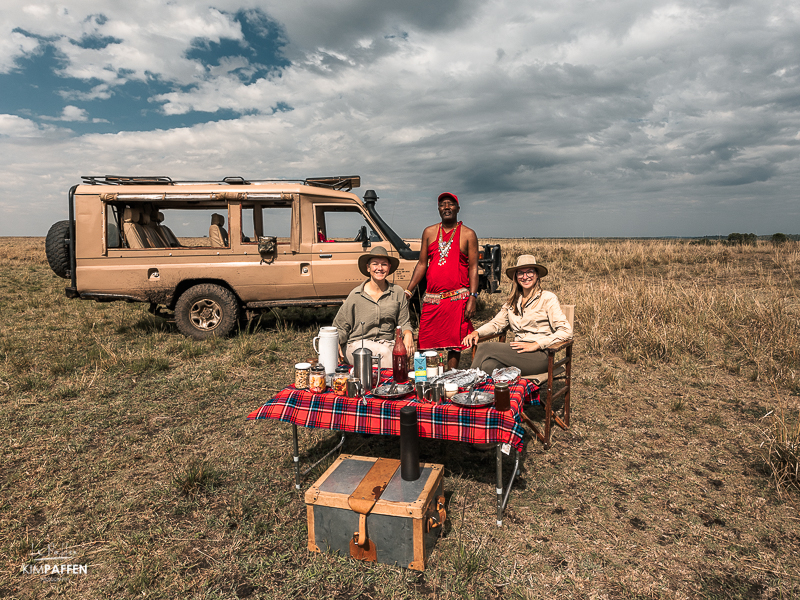 5. How long does a game drive last?
An average safari game drive takes about 2,5 to 4 hours, depending on what you see and your game viewing preferences. When you spot a leopard while heading back to the lodge for breakfast, breakfast can wait. The length or distance of a game drive also varies depending on where you are and what you'll see on the drive. Some destinations offer a full-day game drive, which can take up to 8 hours. During a full-day game drive, you will bring a packed breakfast (and lunch) and you will eat out in the bush, with stunning views over the African plains or a water hole. Some destinations offer night game drives, which are often shorter. Night game drives usually last about two hours.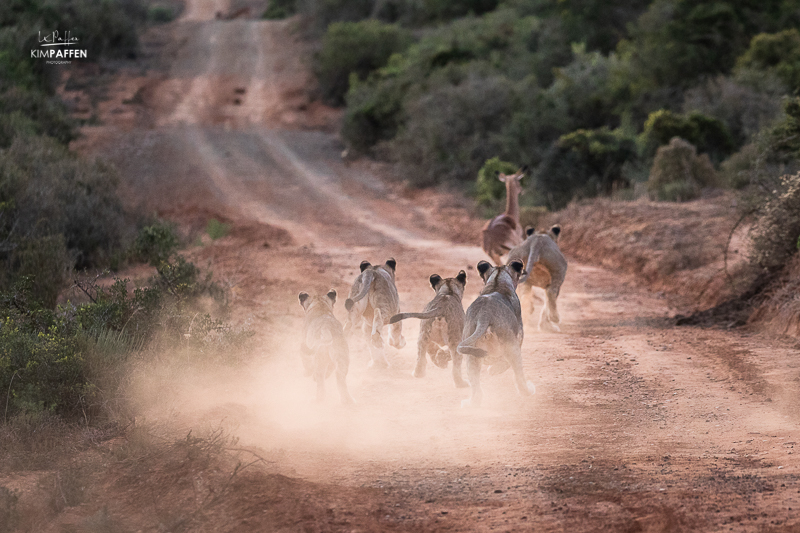 6. What is the best time to go on a game drive in Africa?
A game drive activity is possible throughout the day and even a full-day game drive is a good option. Some parks limit driving, for example from sunrise (6 AM) to sunset (6 PM). It also depends on where you are.
The best time to go on a game drive in Africa is usually the hours around sunrise and sunset. These are the coolest hours of the day when the animals are more lively. In the early morning or early evening chances of seeing animals hunt are higher. In the middle of the day, when it's usually hot, there's less action. Lots of animals hide in the shade or in the bushes. If you for example find lions, they are most likely relaxing or sleeping. But, the bush is the bush and you'll never know what happens, therefore I love full-day game drives to take it all in.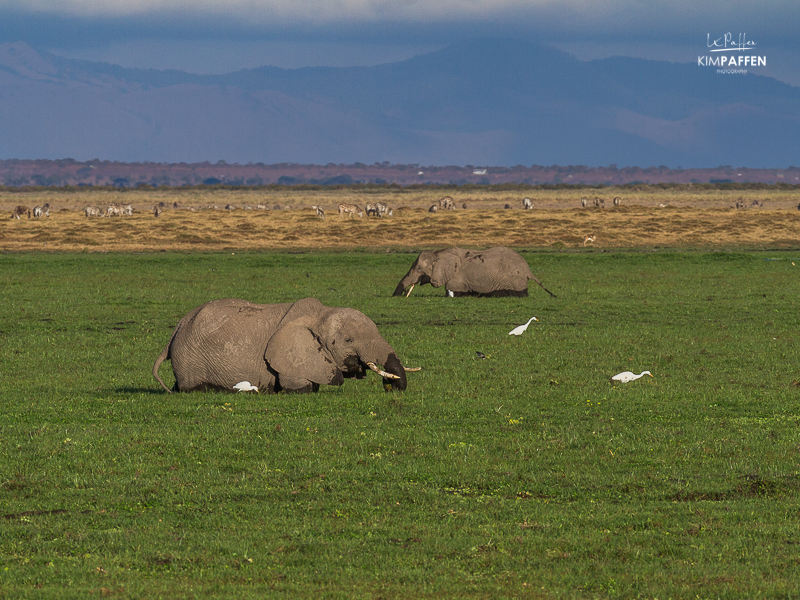 7. What to expect on a morning game drive?
Morning game drives typically start around 06.00 - 6.30 am when the sun slowly starts to rise. After a cup of coffee and a pre-breakfast snack, it's time to leave for a morning game drive. It can be cold in the morning, so it's good to put on warm layered clothes. You are driving in an open vehicle, so the wind can be harsh. The advantage of the lower temperature in the morning is that animals are most active. During the morning it can warm up quickly, for that reason it's good to wear layers. On a clear morning, the lights of the sun reflect a golden glow, which is perfect for taking photos. I love this time of the day, it's worth getting up early.
On the morning game drive, a coffee stop with tea/coffee and some biscuits is included. At around 10.00 am, you normally head back to camp for breakfast but sometimes you also have the opportunity to go on a long morning game drive where a bush breakfast on a secluded picturesque place in the wilderness is included.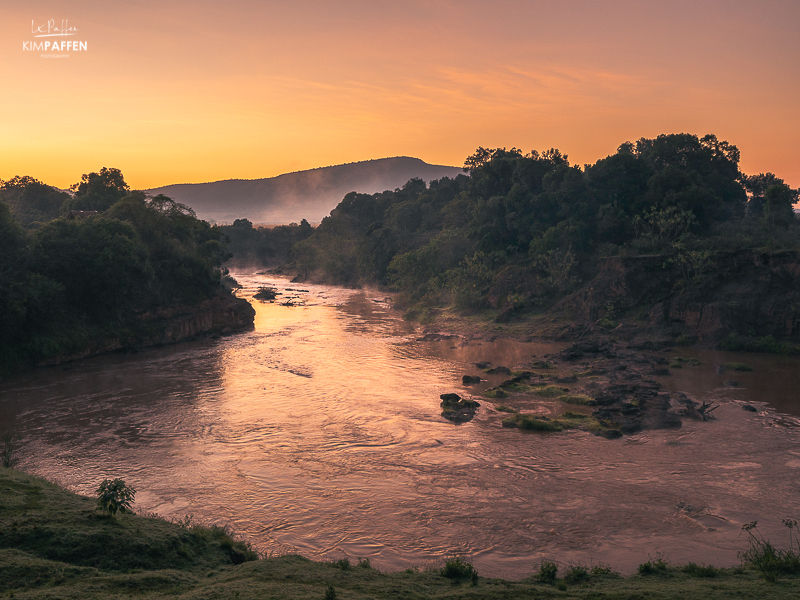 8. What to expect on an afternoon game drive?
An afternoon game drive typically starts between 3 pm and 4 pm. After a well-deserved lunch and some relaxing time, you go out for a lovely wildlife adventure. During the game drive, the sky will treat you with the magical colors of an iconic African sunset. On a clear day, the sky will turn red, while on cloudy days, the sky changes in dramatic scenery. Your guide will stop at a beautiful place with a view to enjoy the sunset with a sundowner and a snack. The African Amarula liquor, a beer, or Gin Tonics are the most popular sundowner drinks. You will head back to the camp before dinner.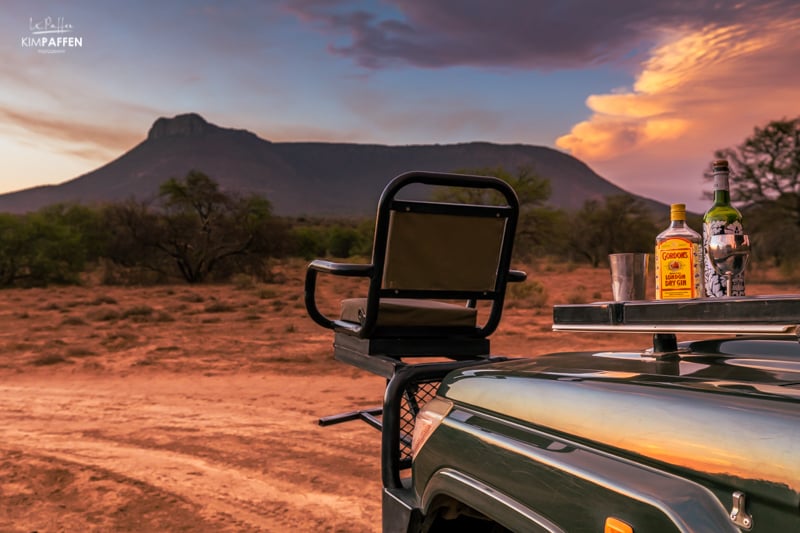 9. What to see on a night game drive?
Night game drives in Africa are not always possible in National Parks, but in many (private) reserves and conservancies, you can have the unique experience of driving after sunset. On a night game drive, you go out in the dark to spot Africa's nocturnal animals; active by night. Examples of nocturnal animals are porcupines, genets, aardvarks, civet cats, spring hares, and bush babies.
During a night drive, it's also possible to bump into a leopard, hippos, and lions. After sunset, hippos go out of the water to graze, and lions are more active hunters at night. Your guide will use red (UV) light that doesn't hurt the animals' eyes but allows you to observe the animals in the dark. Spotting animals on a night drive is more challenging, but a cool experience.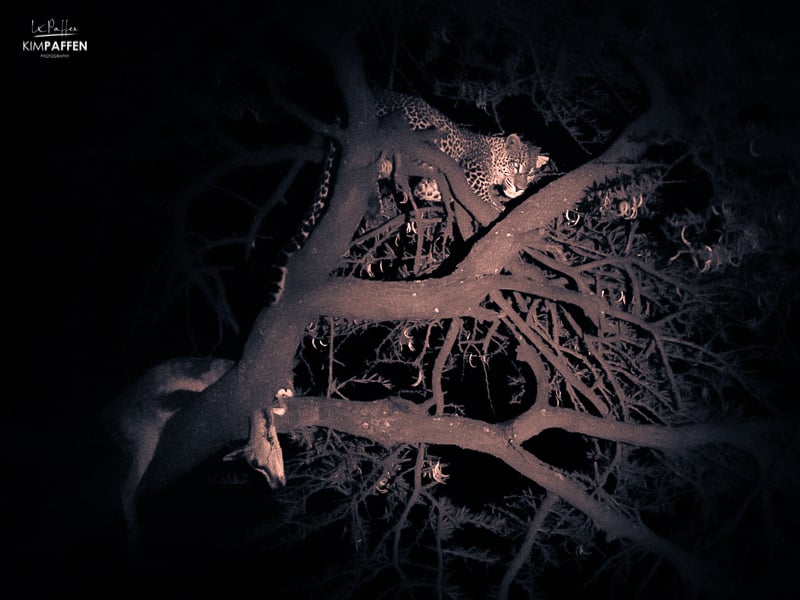 10. Where to go on a game drive in Africa?
There isn't a single best place to go for a game drive in Africa. Game drives are beautiful at any African safari destination. Kenya is considered to be the best safari destination for wildlife. But also countries such as Botswana, South Africa, Namibia, Zambia, and Uganda offer amazing wildlife experiences. Your game drive destination also depends on the wishes you have for the rest of your safari trip.
If you only want to concentrate on wildlife, I would highly recommend taking a look at Serengeti National Park, Ngorongoro Crater and Tarangire National Park in Tanzania, the Masai Mara Conservancies in Kenya, or Kruger National Park and the surrounding private game reserves in Limpopo.
  RELATED: 13 reasons to visit Limpopo, South Africa
If you love to have an exclusive luxury safari experience in South Africa, I would advise taking a look at Shamwari Private Game Reserve, Thanda Safari, Leopard Mountain Lodge in Manyoni Game Reserve, or Shalati - the Train on the Bridge - in Kruger National Park.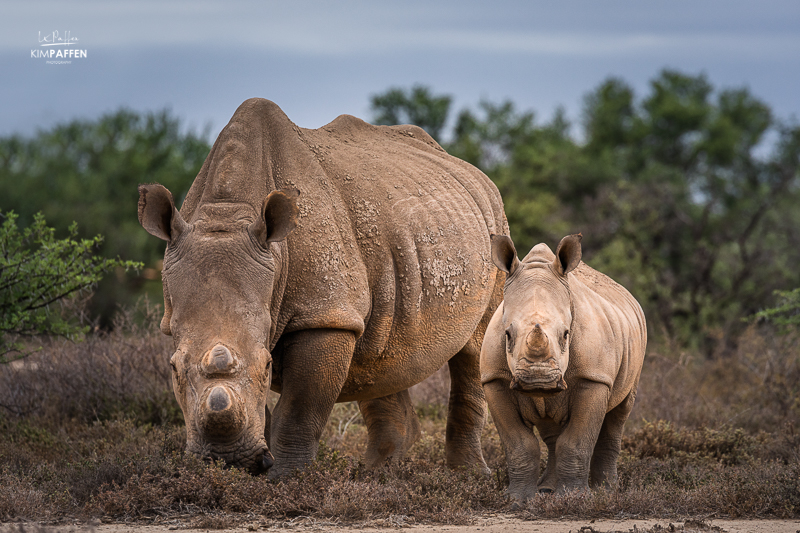 11. Is it safe to go on a game drive?
Yes, game drives in Africa are generally safe. Keep in mind that there is always a risk of danger when you are in the African bush with wild animals. As long as you listen to your guide and follow the safety rules, you don't need to worry.
Safety rules on a game drive are for example;
Remain seated and keep your arms, legs, and cameras inside the car
Don't scream, lower your voice, and don't make sudden moves when you're close to wildlife
Turn your phone to airplane mode and on silent
Don't wear colorful clothes, but think 50 shades of khaki
It's better to not drink or eat while moving
take lots of images, but respect endangered animals (think twice about what you post on social media)
If you're on a night game drive, don't use your flash; your guide will use a spotlight
Always listen to your guide
Safari guides are well-trained and game-drive vehicles are designed for safety. In case of any danger, always listen to the instructions of your safari guide. Are you traveling with children? Children under the age of 4 are often not permitted on the game drives. Check this with your travel agent or at the lodge or reserve you're staying.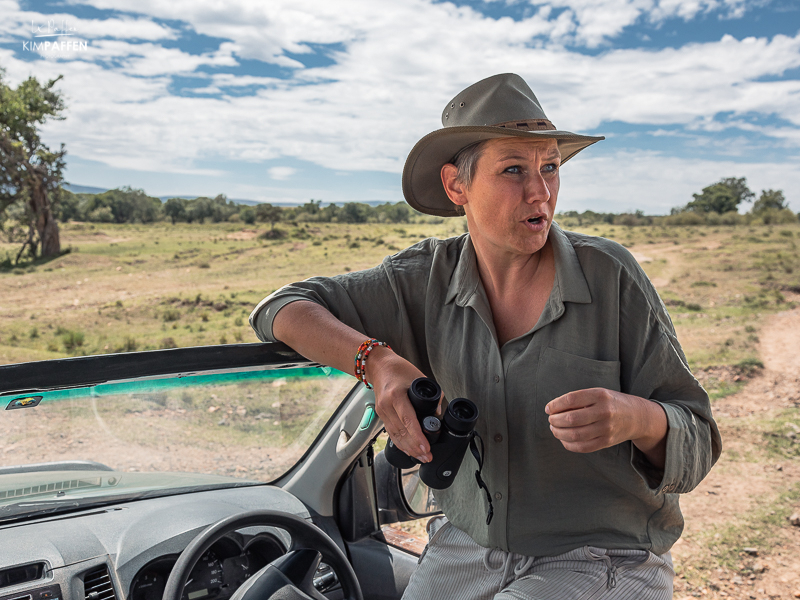 12. What to bring on a game drive?
It's always good to prepare yourself before going on a game drive. The night or morning before the drive, your guide will usually tell you what to expect, what to take on a game drive, and what to wear.
I recommend the following things to bring on a safari game drive to get the most out of your African bush experience:
Smartphone or camera, including charged batteries
Binocular to spot wildlife or birds in the distance
Neutral-colored layered clothes and closed shoes for when you get out of the vehicle
Hat to protect yourself from the sun, buff, scarf, or beanie
Sunglasses
Rain jacket
Sunscreen and insect repellent
Water to stay hydrated
Medicines (inform your guide about medical conditions)
Bird or mammal book, but your guide usually has books in the game drive vehicle
For a bush toilet stop: tissues and a small (paper) bag to put it in afterward plus hand sanitizer
  RELATED: I also wrote a complete safari packing guide about what to pack for your safari in Africa (including a downloadable safari packing list).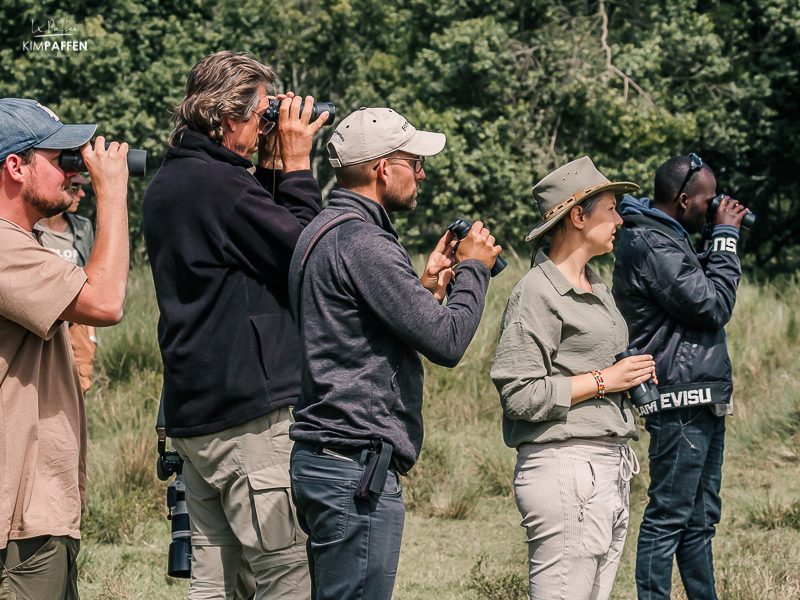 13. What to wear on a game drive?
The best clothes to wear on an African game drive are comfortable, lightweight, and neutral. khaki colors. What colors are better not to wear in the African bush? Do not wear any bright colors on a game drive, and preferably no black, white, blue, or camouflage. Bright colors can scare off animals or radiate danger for animals, while black and white colors attract insects.
Always try to wear layers, because the weather can change quickly. Also, bring a hat and raincoat, and wear closed shoes. The best safari clothes are the ones that are dirt-repellent, breathable, and quick-dry.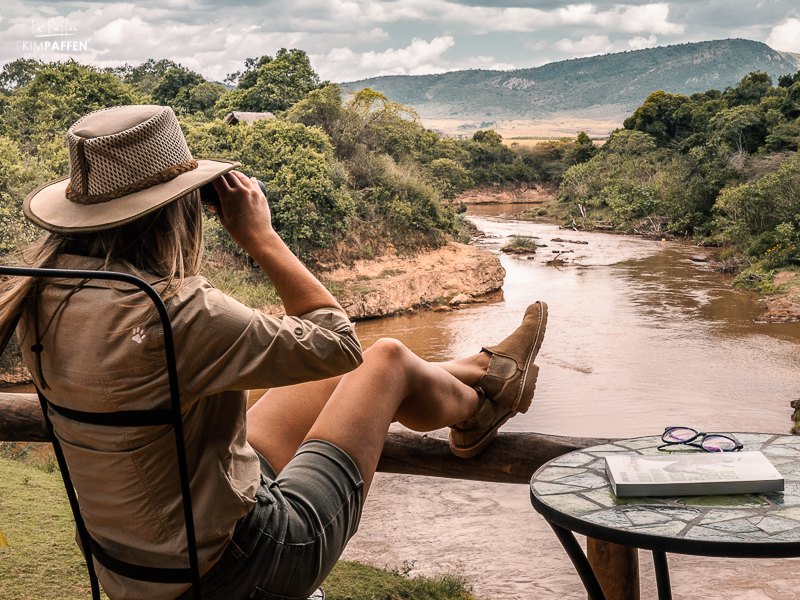 14. Is a game drive ethical?
Yes. Care for the environment always comes first. The ethics of certified field guides - who respect nature and have deep knowledge about the African bush - require them to drive slowly and carefully around wildlife to avoid causing stress to the animals. That also means not stopping too close to an animal sighting or not joining a sighting because of respecting the rules regarding the maximum number of cars at a sighting.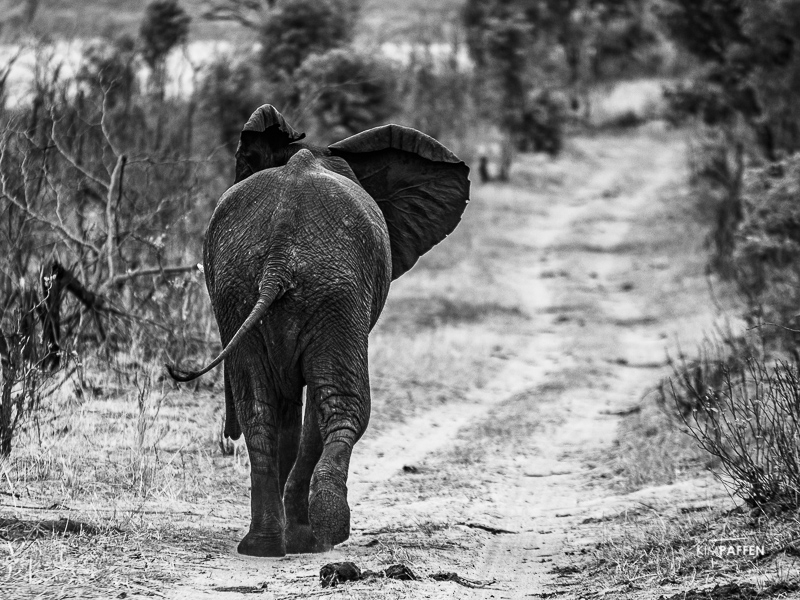 Wildlife game drives mostly take place on designated tracks to avoid damage to plant life. Off-road driving is not allowed in most national parks in Africa, although some private game reserves and conservancies do allow driving off-road in search of wildlife. For example, the Mara conservancies around the Mara National Reserve.
When off-roading is allowed in search of wildlife, the guide will use parts with more resilient soil to minimize the impact. Game drives can also help in protecting wildlife as the fees provide money for nature and wildlife conservation efforts. The presence of guides and rangers also discourages animal poaching.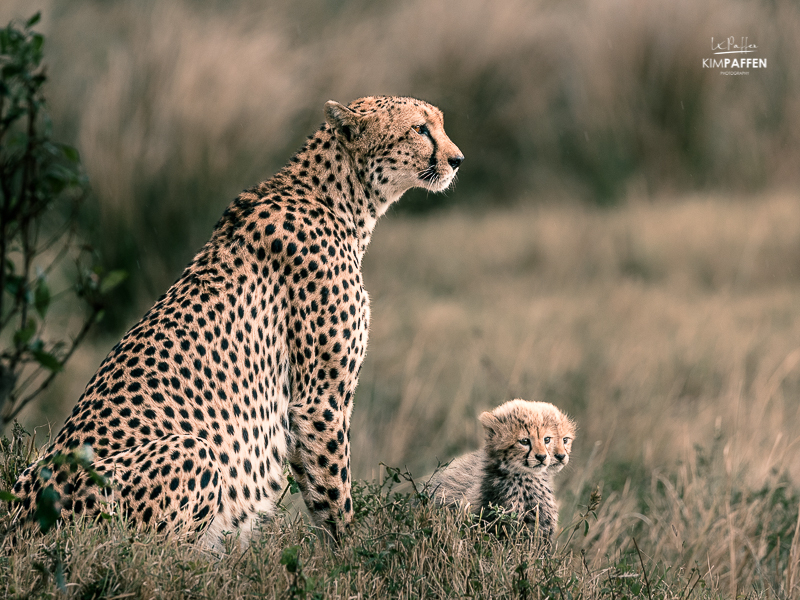 15. Your game drive experience in Africa - a drive through the wild!
Lastly, I would like to suggest doing your research when planning a safari game drive at certain places in Africa, because there is nothing more disappointing than failing expectations. Every traveler has different wishes. For example, I like to stay longer at one sighting to capture authentic wildlife images. That's one of the reasons why I prefer a private guide.
In some places, there are rules about approaching a sighting, like no more than two or three vehicles at a sighting. This is to protect and respect the animals and is often the case in conservancies or private game reserves. I like these rules and it gives you the feeling of exclusivity. Other destinations can be very busy. You may come across a dozen of safari vehicles. This is regularly the case in large national parks in the high season. This kind of situation can ruin your safari experience. Be prepared and get the best out of your African game drive experience! For the best bush experience, also read my ultimate game drive tips for your safari in Africa.
What to expect on a game drive in Africa? A complete guide.
I hope this guide to game drives in Africa answered all your questions about things to expect on a game drive in Africa. In case it did, I would highly appreciate it if you share this guide with a friend or on Facebook, Twitter, Pinterest, or Instagram. Please feel free to share your thoughts on this guide to game drives in Africa by leaving a comment. Reach out if you have questions about traveling to Africa, photographing wildlife in Africa, or anything else related to Africa, travel, and photography.
Pin this article for later use!