Without a doubt, Serengeti National Park is the best place to visit for a safari in Tanzania. This UNESCO World Heritage Site is unique for many reasons, but especially because of the Great Migration, the incredible array of wildlife including the Big Five, and the truly wonderful landscapes. Find everything you need to know for a safari in Serengeti, Tanzania.
Why is Serengeti National Park famous?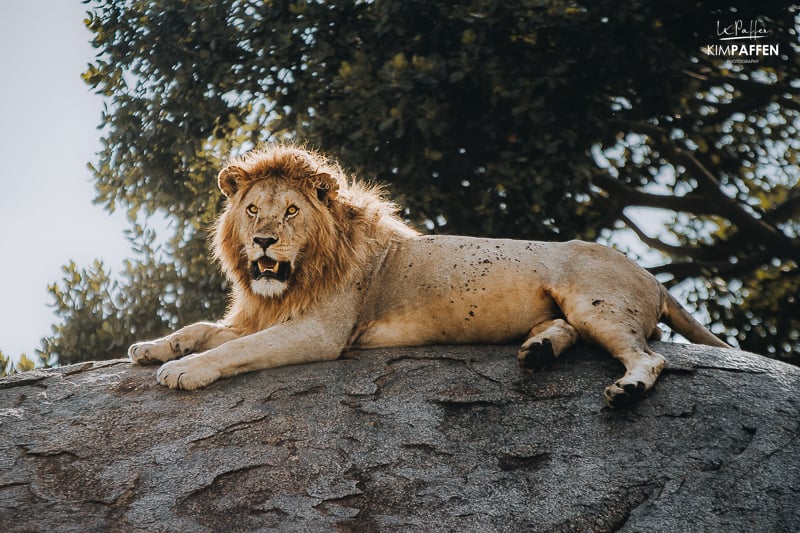 Serengeti National Park is a world-renowned destination for wildlife safaris, famous for its vast grasslands and savannahs, which are home to a spectacular array of wildlife. The park's ecosystem supports one of the largest remaining populations of wildlife in Africa, and is also an important conservation area, with ongoing efforts to protect its wildlife and their habitats.
In 1981, the Serengeti National Park was declared a UNESCO World Heritage Site for its exceptional natural beauty and ecological significance, and for its role in supporting one of the world's largest remaining wildlife populations, including the annual wildebeest migration.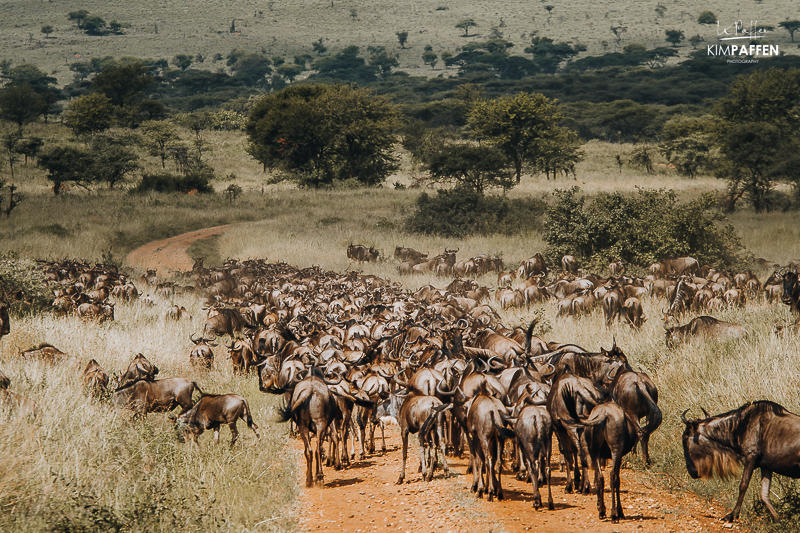 Visitors come from all over the world to experience the park's incredible wildlife, stunning landscapes, and unique cultural and historical heritage. The park's popularity also helps to support the local economy and promote conservation efforts in the region.
The beauty of the Serengeti's Landscape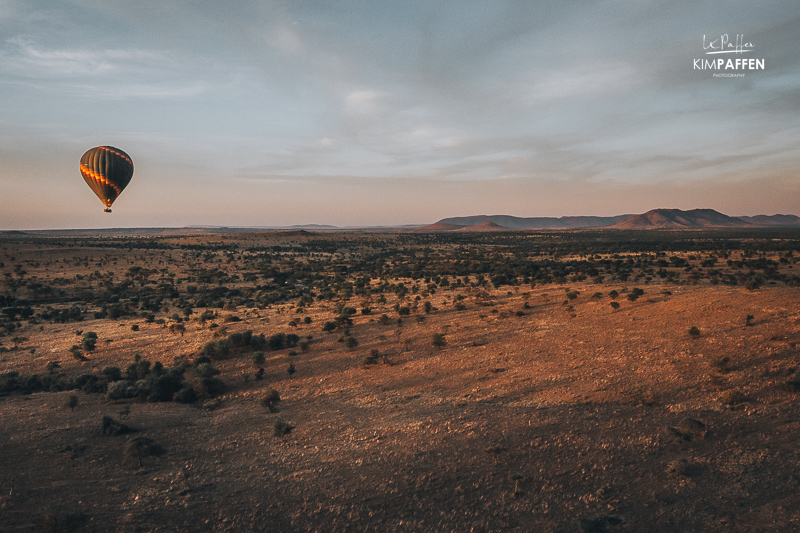 The Serengeti National Park has a diverse landscape that includes vast grasslands, savannahs, woodlands, and riverine forests.
The park's grasslands and savannahs are the dominant landscape, covering approximately 80% of the park's area. The grasslands are characterized by short-grass plains in the south and long-grass plains in the north, and they support large herds of herbivores, including wildebeest, zebras, and gazelles, which in turn attract predators such as lions, leopards, cheetahs, and hyenas. The woodlands and riverine forests are found along the park's river courses and in areas of higher rainfall.
The soils of the Serengeti consist of volcanic rock and ash. For that reason, you will find ancient crystalline rocks in the Serengeti National Park, which are also called "kopjes". Some of them contain African rock paintings. They harbor and are popular resting spots for big cats because they provide shade and drinking water. Can you spot the pride of lions in the image below?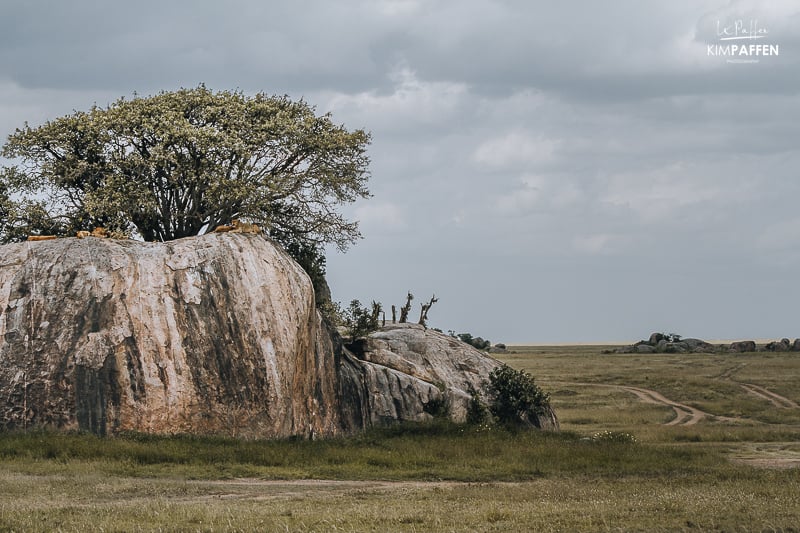 Serengeti Safari Tours
Find popular safari tours in Tanzania that include Serengeti National Park.
Where is the Serengeti National Reserve located?
The Serengeti National Reserve is located in Northern Tanzania, East Africa. It covers an area of approximately 14,750 square kilometers and is part of the larger Serengeti-Mara ecosystem that extends into neighboring Kenya. The Serengeti-Mara ecosystem is one of the largest and most protected ecosystems on earth, spanning 40,000 square kilometers and taking in the Serengeti National Park and Maasai Mara National Reserve in East Africa. Serengeti National Park also borders the beautiful Ngorongoro Conservation Area.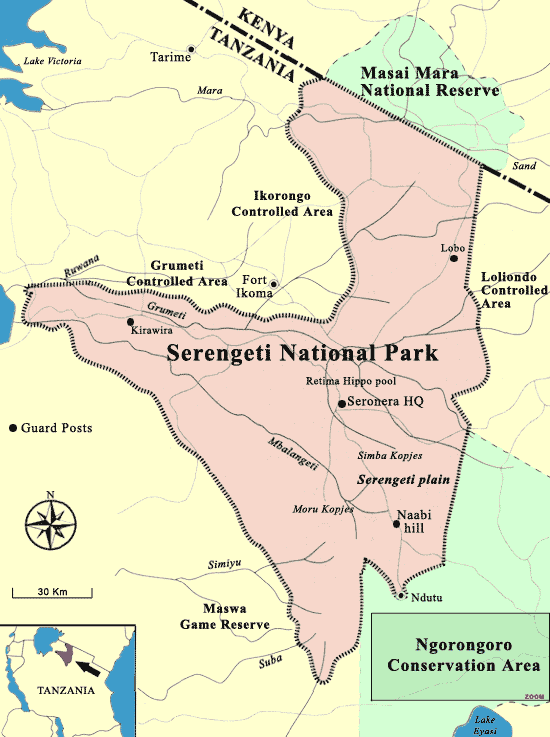 Map Source: African Safaris Ltd
How do you get to the Serengeti?
The nearest city and the city most Serengeti safari tours begin from, is Arusha. The distance between Arusha and Serengeti National Park is approximately 320 kilometers (200 miles) and takes about 7 to 8 hours by car, depending on traffic and road conditions. Alternatively, you can also take a flight from Arusha to one of the Serengeti airstrips. These flights take around 1 to 2 hours depending on the flight route and airline. By far the most popular way to get to Serengeti is by road. You can always choose to fly back from Serengeti to either Arusha Airport, Kilimanjaro Airport, or Dar es Salaam.
Serengeti safari by road from Arusha
Arusha is located in northern Tanzania and is a common starting point for visitors embarking on a safari to the Serengeti National Park. There are many different tour operators and packages available for a Serengeti safari from Arusha, so visitors can choose an itinerary that suits their interests and preferences. Some tours may include game drives, guided walks, and visits to local Maasai villages or conservation projects.
The most popular safari packages in Northern Tanzania include Lake Manyara, Ngorongoro Crater, and Serengeti National Park, for example, these 5-day Tanzania safari tours that include the highlights of the Northern Tanzania Safari Circuit or this 7 to 10-day Tanzania safari including Tarangire National Park, the Ngorongoro Crater, Serengeti National Park, Lake Natron, and Lake Manyara.
Booking a safari tour package can be a convenient option since everything is taken care of, including transportation, accommodation, meals, and activities. This means you don't have to worry about logistics and can focus on enjoying your safari experience. It can often be more cost-effective than planning your own safari plus these safari tours are usually operated by experienced guides.
Many safari tour operators offer customized packages that can be tailored to your interests and preferences. This means you can choose the parks, activities, and accommodations that best suit your needs and budget.
Serengeti by plane
There are several options for traveling to the Serengeti National Park by plane. The main airport that serves the park is the Seronera Airstrip, which is located in the central part of the park.
You can fly to the Seronera Airstrip from Arusha, Kilimanjaro International Airport, Dar es Salaam, or Zanzibar. Several airlines operate flights to the Seronera Airstrip, including Coastal Aviation and Auric Air. If you are visiting other parks in Tanzania, such as the Ngorongoro Crater or Tarangire National Park, you can also fly to the Serengeti National Park via a connecting flight. Many lodges and camps inside Serengeti Park offer transfer services to and from the airstrip.
In addition to the Seronera Airstrip, there are several other airports in the Serengeti region that you may be able to use to access the park. These include:
Grumeti Airstrip: located in the western part of the Serengeti National Park, near the Grumeti River. It is primarily used by lodges and camps in the western corridor of the park.
Kleins Airstrip: located in the northern part of the Serengeti National Park, near the border with Kenya. It is primarily used by lodges and camps in the northern part of the park, such as Klein's Camp.
Kogatende Airstrip: located in the northern part of the Serengeti National Park, near the Mara River. It is primarily used by lodges and camps in the northern part of the park, such as Sayari Camp and Lamai Serengeti.
It's important to note that not all lodges and camps in the Serengeti have their own airstrips, and some may require ground transfers from nearby airstrips. It's best to check with your lodge or tour operator to determine which airport is most convenient for your specific itinerary.
Private transfer by car (taxi)
There are several transport services in Tanzania that offer private taxis, shuttles, and bus services to the Serengeti National Park. Most transportation companies are located in Arusha. Serengeti National Park is large, so the costs depend on where you want to go (total distance). Note that private transfers to Serengeti are often expensive as the cost of the return trip also needs to be covered. Additionally, the driver also needs to pay entrance fees if you want to be taken to a lodge inside the park.
Many tourists choose to combine Serengeti National Park with other parks that are located near Serengeti, such as Lake Manyara National Park, Ngorongoro Crater, or Tarangire National Park.
I highly recommend combining a Serengeti safari with other National Parks and booking your customized safari package through a tour operator, for example via SafariBookings.com.
Public transport
Determined to explore Serengeti on a budget? Public transport is the cheapest way to travel in Tanzania. Large buses and 'daladalas', which are small public transport buses, crisscross the country and link the major towns. Longer routes even link Dar es Salaam with Nairobi and Mombasa in Kenya. Public transport is quite efficient between big cities, but it gets slower, less comfortable, and more challenging when you intend to reach smaller towns. To cover short distances, tuk-tuks and boda-bodas can be used.
In Tanzania's National Parks, there's no public transport, so you cannot access Serengeti National Park without a private vehicle. This means you can only use public transport for the part of your trip which is out of the park, but this will be an adventure.
Self-drive in the Serengeti
Self-driving in Serengeti National Park is allowed, however, it is important to keep in mind that careful planning is necessary when driving through the park by yourself. A 4x4 vehicle is required to be able to access all roads throughout the year, and it is important to be familiar with the park's rules and regulations. It is also recommended to have a good understanding of the park's geography and to carry a detailed map. Additionally, it is important to be aware of the risks and challenges of driving in the park, such as navigating rough terrain and encountering wildlife on the roads. Therefore, it is generally recommended to use a reputable local tour operator or guide to ensure a safe and enjoyable experience in Serengeti National Park.
What is the best time for a safari in Serengeti, Tanzania?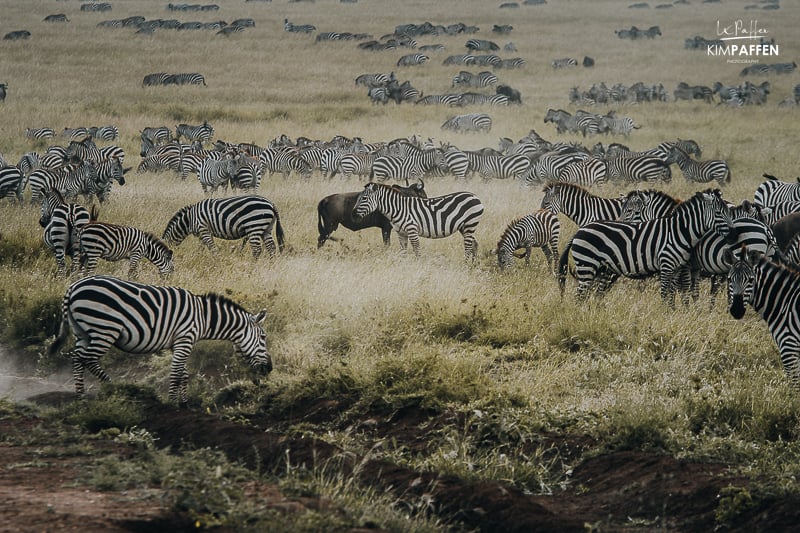 The best time for a safari in Serengeti depends on what you want to see and experience. The annual Great Migration is one of the main attractions in Serengeti, and it usually takes place from November to August. The best time to witness the wildebeest migration is from December to July when the herds of zebras and gnus are in southern and central Serengeti. However, visiting the Serengeti in December can be tricky due to the unpredictable weather. From July to October the Great Migration will take place in the northern part of Serengeti and the Masai Mara in Kenya.
The best time for a safari in Serengeti, Tanzania is also influenced by the weather. The dry season, from June to October, is considered the best time to visit as it offers clear skies, lower humidity, and good visibility for wildlife viewing. The rainy season, from November to May, is when the park is lush and green, with many newborn animals and migratory birds, but it can also make the roads difficult to navigate.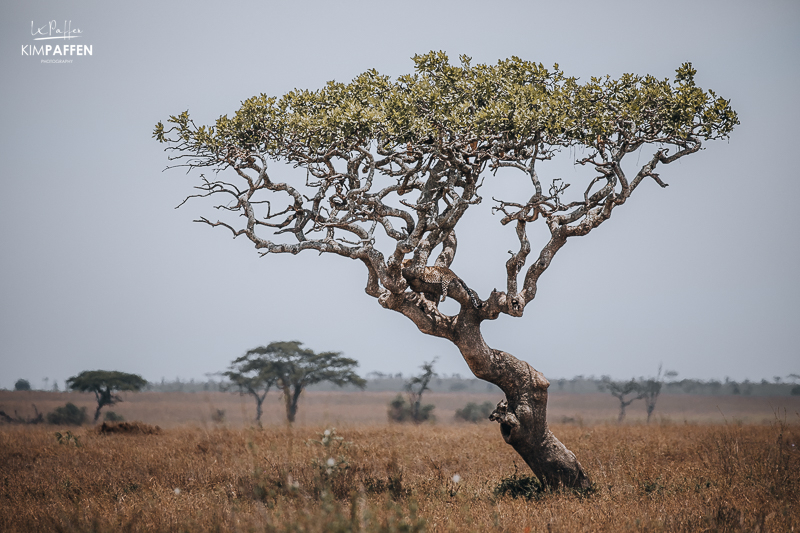 If you're interested in seeing big cats, such as lions and leopards, the dry season from June to October is the best time to visit. During this time, the vegetation is sparse, making it easier to spot these elusive predators.
If I had to pick a favorite time to visit, I would choose October as the best month to visit Serengeti. It's when the dry season ends and the wildlife gathers around water sources, making it easier to spot them. It's also the time when the wildebeest migration is in full swing, the weather is mild, and there is little rain, making it a comfortable and less crowded period to visit. You gotta love these shoulder seasons!
How safe is Serengeti?
Visiting Serengeti National Park is safe, but it's important to respect the animals and park rules and regulations, including the prohibition of littering and feeding animals, and follow the advice of your safari guide, who is a trained and experienced professional. The reserve is protected by certified park rangers, ensuring your safety, so inside Serengeti National Park there is no need to worry about safety.
How many days do you need in Serengeti?
The length of your visit depends on your preferences and schedule, but I would recommend spending at least three to four days in Serengeti to fully experience its beauty and wildlife because Serengeti has a lot to offer. The more time you have, the better.
Visiting Serengeti National Park for three days should give you enough time to explore the park, spotting various animal species, and experience the different landscapes. If you have a specific interest in seeing the Great Migration or want to go on longer game drives, a 4-5 day visit is more ideal.
Is Serengeti expensive?
Serengeti National Park can be expensive, but the cost of visiting the park depends on a few factors, such as the type of accommodation, the time of year you visit, and the activities you plan to do.
Accommodation in Serengeti ranges from budget camping sites to luxury lodges, so the cost of your stay will depend on your preferences and budget. Generally, the more luxurious the accommodation, the higher the cost.
The costs of safari activities in Serengeti, such as game drives, hot air balloon safaris, and guided walks, can also vary depending on the operator you choose and the duration of the activity.
Furthermore, the Serengeti park entrance fees for foreign visitors are relatively high, with a daily fee of $70 per person per day for adults and $20 for children (as of 2023). These fees are subject to change, and there may be additional fees for certain activities.
For instance, this budget 3-day Serengeti safari package starts at $728 per person including park fees, activities, transportation, budget camping, and meals.
Which part of Serengeti is best?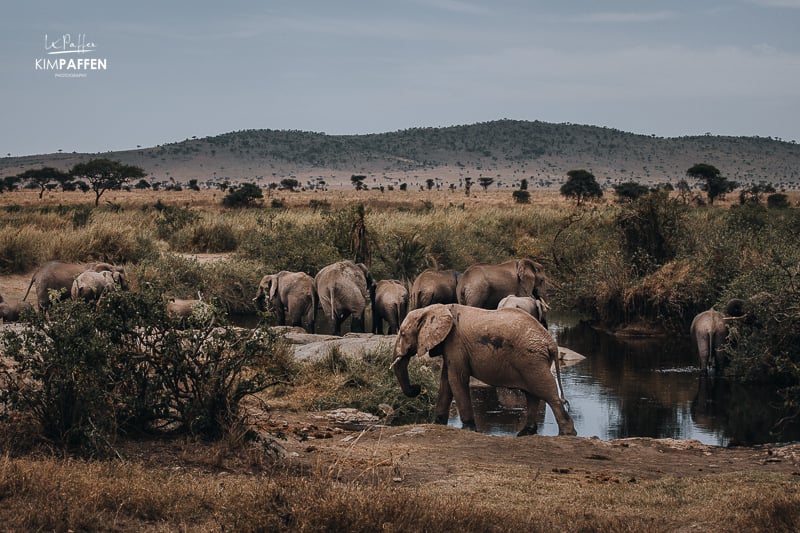 Serengeti National Park is divided into several different regions, each with its own distinct features and wildlife viewing opportunities, making it hard to say which part of Serengeti is the best.
The Seronera region is the heart of the Park, located in Central Serengeti. It is known for its wide-open savannah landscape and abundant wildlife, including the Hippo Pool full of countless hippos. Simba Kopjes, a group of rocky hills, is a popular area in Seronera, famous for its lion sightings and high density of leopards. However, note that the Seronera Valley is the busiest area of the park.
Northern Serengeti is a more remote and rugged region, home to the Mara River, which is known for its scenic beauty and wildlife, including spectacular river crossings and predators such as lions and crocodiles.
The Western Corridor is located in the western part of Serengeti National Park, with the Grumeti River running through it, attracting various predators and hosting large herds of wildebeest and zebras during the migration season.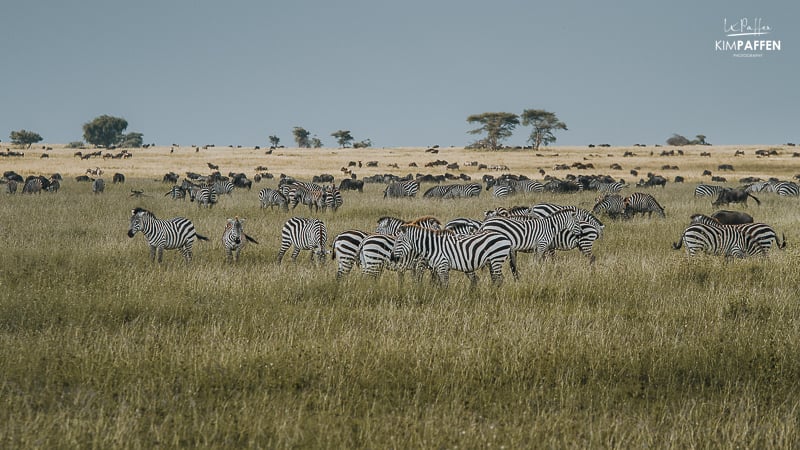 Eastern Serengeti is known for its open savannah grasslands and is less visited than the other regions, but still home to a variety of wildlife, including giraffes and elephants.
Ndutu, located in Southern Serengeti and part of the Ngorongoro Conservation Area, is another popular area to visit. It is famous for its large open plains and is the breeding ground for wildebeest and zebras during the calving seasons in March and April, attracting plenty of predators such as cheetahs and lions. As there are no fences between the parks, the animals are free to roam.
Serengeti Balloon safari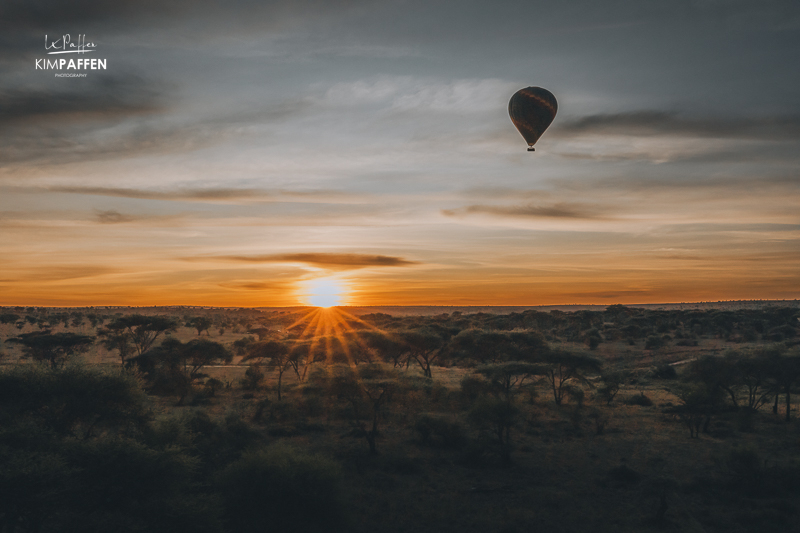 To get the best out of your Serengeti experience, you should definitely book a balloon safari. A Serengeti Balloon Safari is a popular activity and is a unique way to experience the park and see its wildlife from above. The balloon safari takes place early in the morning, just before sunrise. The balloon flies low over the Serengeti's plains and savannahs, providing a panoramic view of the landscape and wildlife below.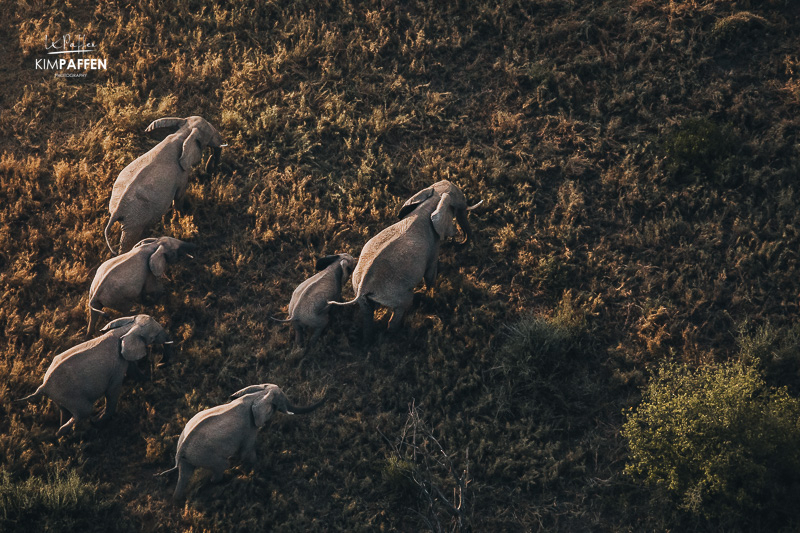 During the flight, passengers can expect to see a variety of animals, including elephants, lions, giraffes, zebras, and wildebeest. The flight typically lasts for about an hour, after which the balloon lands and passengers are treated to a champagne breakfast in the middle of the Serengeti wilderness.
Serengeti Travel Tip: Read more about a Serengeti balloon safari if you're interested in a hot-air balloon ride in Serengeti. That article also includes an attractive discount!
Is Serengeti better than Masai Mara?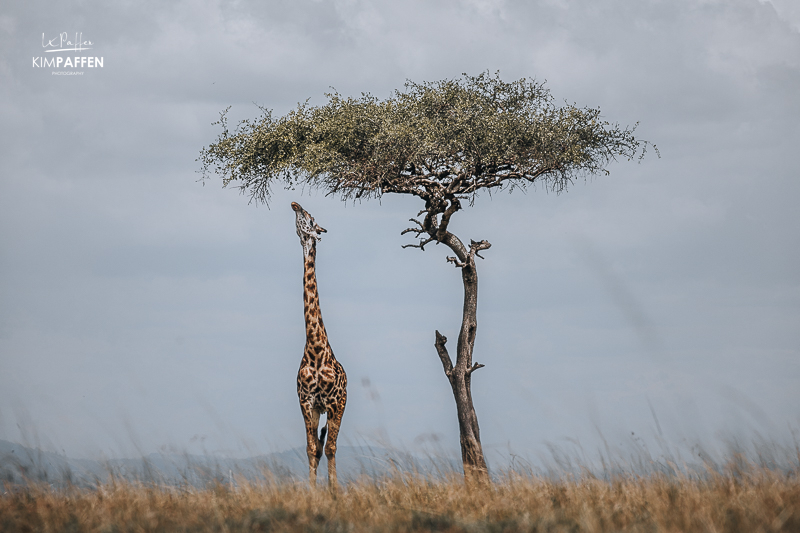 Serengeti and Maasai Mara are two incredible safari destinations that share the same ecosystem, wildlife, climate, and types of landscapes, yet they have some distinctions. While both offer an exceptional safari experience, there are some notable differences between them. For instance, Serengeti National Park is larger than the Masai Mara National Reserve and relatively more expensive. The primary reason for the price discrepancy is that tourists typically stay within the Serengeti, where they are required to pay a daily concession fee in addition to the National Park fee (140 USD in total).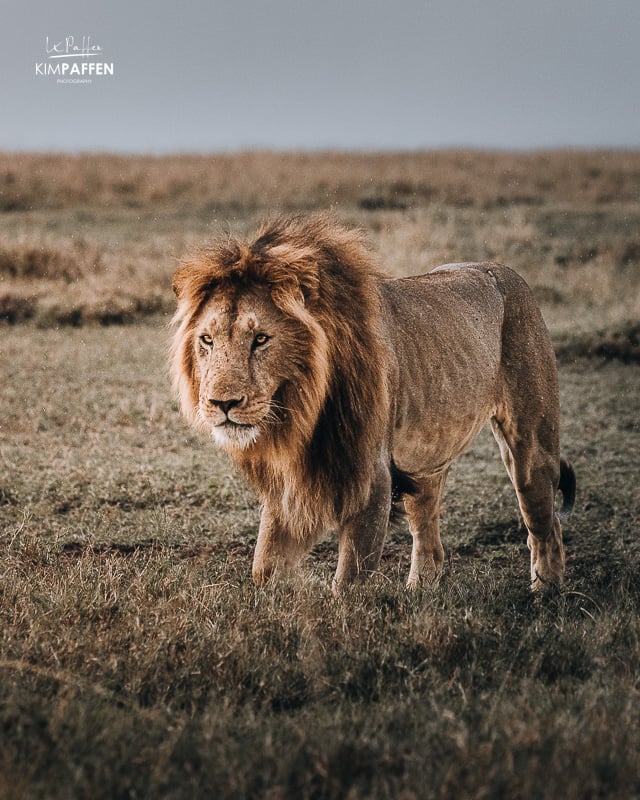 Determining whether the Serengeti or the Masai Mara is better is difficult, as both offer unique and memorable safari experiences. However, personally, I love to spend time in the Mara Conservancies, bordering the Masai Mara National Reserve.
Is Serengeti malaria-free?
Serengeti National Park is located in a malaria-endemic region, and there is a risk of contracting malaria while visiting the park. Due to the limited water sources, the high altitude, and the prevalence of short grasslands within the Serengeti National Park, the mosquito population is relatively low, which results in a reduced risk of contracting malaria while visiting the park.
However, it's important to note that even though the park has fewer mosquitoes and lower chances of malaria cases, it doesn't completely eliminate the presence of mosquitoes in the Serengeti. It's always advisable to consult with a healthcare professional before traveling to a malaria-endemic area and to take preventive measures against malaria, such as wearing long-sleeved clothing and pants, using insect repellent, and sleeping under a mosquito net.
Is Serengeti fenced?
Serengeti National Park is not entirely fenced. The park is part of a larger ecosystem that includes several wildlife reserves and protected areas, and wildlife can move freely between these areas. This is especially true during the annual wildebeest migration, where millions of animals move across the Serengeti-Mara ecosystem. However, there are some smaller fenced-off areas within the park, such as some of the lodges and campsites that have fences for the safety of guests.
How to enter the Serengeti National Reserve?
The Serengeti National Park is primarily accessible by plane or via road transportation. The park has multiple entry gates into Serengeti, including Naabi Hill Gate, Kleins Gate, Fort Ikoma Gate, Ndabaka Gate, and Habdajega Gate.
There are four main entry and exit points into the Serengeti:
Naabi Hill Gate is the main gate, and the busiest entrance point, located about 45 kilometers from Seronera. The gate is open daily from 06h00 to 18h00.
Ndabaka Gate is the primary access gate for the Western Corridor area, which is approximately a 1.5-hour drive from Mwanza and 145 kilometers from Seronera. The gate is open daily from 06h00 to 18h00, but the last entry is at 16h00.
Klein's Gate is situated in the far northeast of the Serengeti and is open daily from 06h00 to 18h00, with the last entry at 16h00.
Bologonya Gate is located en route to or from Kenya; do check if the gate is (still) closed as it was closed for a while.
Best places to stay in Serengeti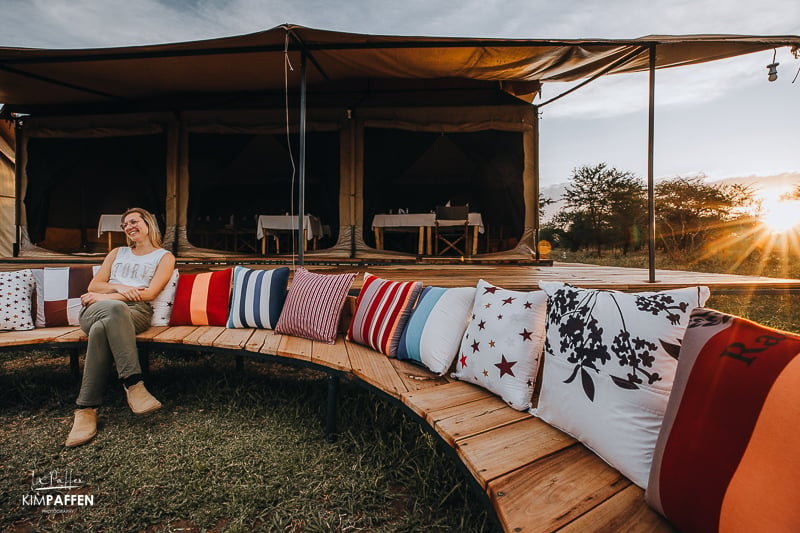 There are many excellent places to stay in Serengeti, ranging from luxurious lodges to budget-friendly campsites. The best place to stay depends on your preferences, budget, and travel style.
If you're looking for luxury, some of the best lodges include Singita Sasakwa Lodge, Four Seasons Safari Lodge Serengeti, and AndBeyond Grumeti Serengeti Tented Camp. These lodges offer top-notch amenities, personalized service, and breathtaking views.
For mid-range options, you might consider places like Serengeti Serena Safari Lodge, Lemala Kuria Hills Lodge, or Serengeti Explorer Camp. These lodges offer comfortable accommodation, good food, and a range of activities.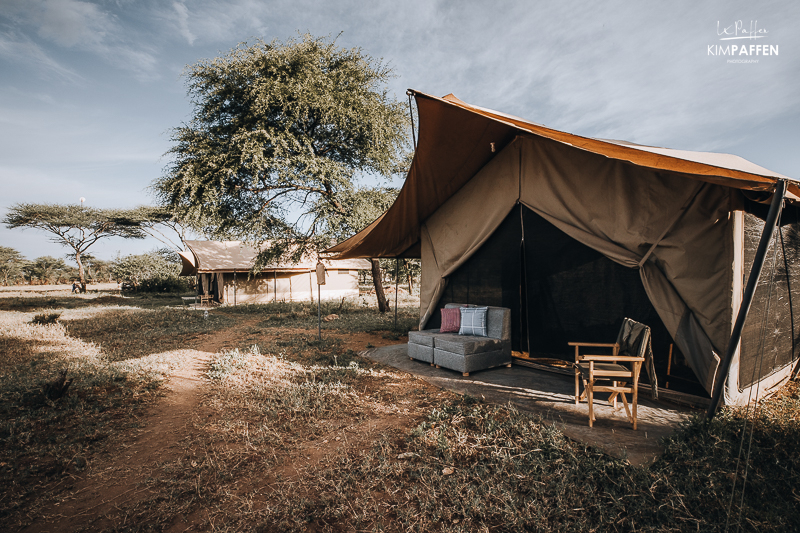 If you want to visit Serengeti on a budget, there are several campsites and budget-friendly lodges in and around the park, such as Ikoma Tented Camp, Serengeti Acacia Camps, and Tanzania Bush Camps. These accommodations offer basic amenities but still provide a great safari experience.
During my last Serengeti trip with the Tanzania Tourism Board, we stayed in the lovely Pamoja Serengeti Luxury Camp, situated at the center of the vast Serengeti National Park, in Seronera. We absolutely loved staying at this intimate privately-owned wilderness camp because of the outstanding staff, delicious buffet, lovely views from our luxury tented suite, and overall exclusivity.
The proximity to wildlife is one of the reasons that makes Pamoja Serengeti Luxury Camp unique. If you're lucky (like us), you will even spot elephants or cheetahs passing by your tents or the lounge area; the ultimate bush feeling!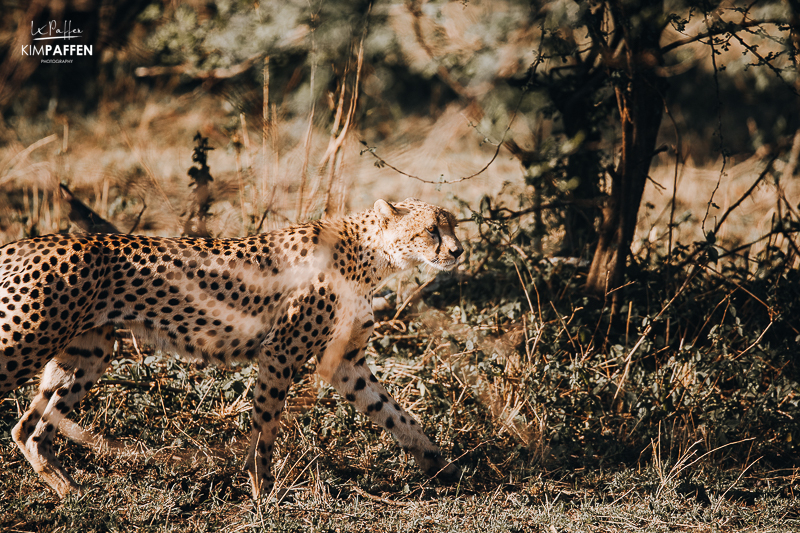 Is a safari in Serengeti worth it?
A safari in Serengeti is definitely worth it. Serengeti National Park is one of the most famous and spectacular wildlife reserves in the world, renowned for its abundant wildlife, stunning landscapes, and unique cultural experiences. Visitors can witness the Great Wildebeest Migration, which is one of the most incredible wildlife spectacles on earth, where millions of wildebeest, zebras, and other grazers move across the Serengeti ecosystem in search of fresh grass and water.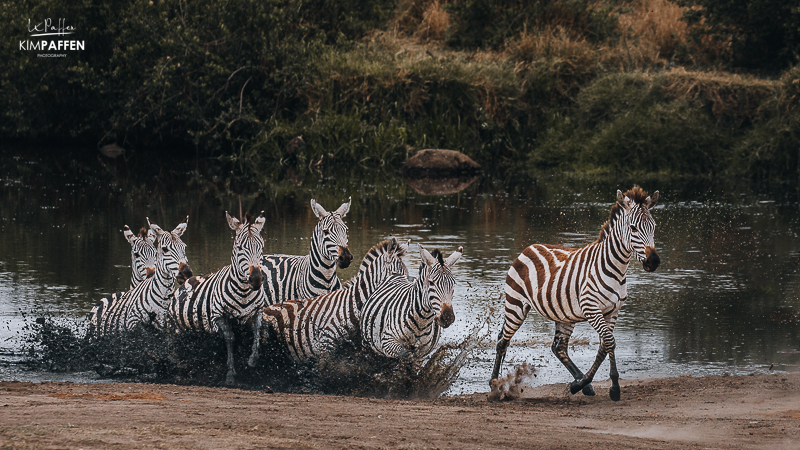 Serengeti offers an opportunity to see a diverse range of wildlife including lions, leopards, cheetahs, elephants, giraffes, hyenas, and many more. The park also has a rich cultural heritage, with the Maasai people living in and around the park and offering visitors an opportunity to experience their unique way of life.
Whether you go for a luxury family safari, a solo trip, or a customized tour, a Serengeti safari won't disappoint you.
Looking for more Tanzania inspiration? Check my Serengeti travel guide to read about the top safari destinations in Tanzania like the Ngorongoro Crater, and the tallest mountain in Africa; Mount Kilimanjaro, and more featured Safari Tips for Tanzania.
Serengeti Safari in Tanzania
Feel free to contact me if you have questions about a safari in Tanzania or getting around in the Serengeti National Park. If you are planning your first-ever safari, it might be useful to read the following articles:
I hope this article was helpful for you to plan your Serengeti safari itinerary. If so, I would be extremely thankful if you'd share this blog on social media and leave a comment below.
Pin this guide to a Serengeti Safari in Tanzania for later use!