South Africa Travel Guide
South Africa is a unique travel destination renowned for its cultural diversity, the richness of wildlife, and varied topography. Whether it's your first time traveling to South Africa or one of many visits, you will always have a blast! Imagine yourself in a 4X4 safari vehicle, in search of animals like rhinos, lions, giraffes, and elephants while enjoying the diverse landscapes and stunning views. South Africa is the perfect country to experience a safari of a lifetime in combination with exploring Cape Town, one of the most beautiful cities in the world!
Together with neighboring countries Namibia, Botswana, Zimbabwe, Eswatini, Mozambique, and Lesotho, the country is part of the Southern Africa region. South Africa has no fewer than 11 official spoken languages, including English, which makes it easy to have conversations. Cape Town is the legislative capital of South Africa. The other two capital cities are Pretoria (executive capital) and Bloemfontein (judicial capital).
With 19 official South Africa National Parks (SANParks), 10 UNESCO World Heritage Sites, and many game reserves there's enough to see! 
Check out this ultimate South Africa guide where I share the most popular places to visit in South Africa including some of the best things to do and things to know before you travel to South Africa, for example, the best time to visit.
Interesting Facts South Africa
  Flag of South Africa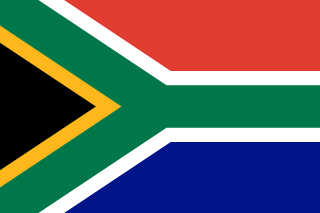 South Africa's National Animal
Springbok
 South African Dish
Bobotie is the (informal) national dish. The most popular South-African snack is Biltong.
  Currency in South Africa
South African Rand (R)
 South Africa Time Zone
South Africa Standard Time or SAST (GMT/UTC +2 hours). It's the same as Central Africa Time (CAT).