Uganda Travel Guide
Uganda is the world's premier primate destination as the country is home to over 5000 chimpanzees, more than half of the world's remaining mountain gorillas, and the highest number of monkeys and baboons. Apart from that, Uganda's Pearl of Africa is a beautiful, diverse country with magnificent landscapes, stunning wildlife, and hard-working friendly locals.
If Uganda isn't on your bucket list yet, reconsider adding it! Apart from seeing Gorillas in the wild in Bwindi NP and trekking Chimpanzees in Kibale, Uganda offers many other natural wonders, such as a boat trip to the source of the Nile in Jinja, having a swim in Africa's second deepest lake, named Lake Bunyonyi, a stunning crater lake area with several volcanic crater lakes, the vast African Savannahs and the peaceful green Sipi Falls area, which is a true hikers paradise.
With 10 official Uganda National Parks and 3 UNESCO World Heritage Sites, there's enough to see! Well-known National Parks are Queen Elizabeth National Park, Kidepo National Park, and Murchison Falls National Park.
Check out this ultimate Uganda guide where I share the most popular places to visit in Uganda including some of the best things to do and things to know before you travel to the Pearl of Africa, for example, the best time to visit, safety in Uganda and visa requirements.
Table of contents in this Uganda Travel Guide:
Interesting Facts Uganda
Flag of Uganda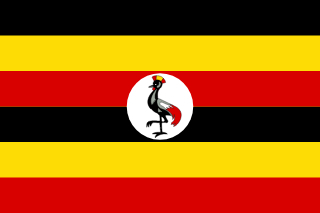 Uganda's National Animal
Ugandan Kob
Ugandan Dish
Matoke, steamed and mashed green banana
Currency in Uganda
Ugandan Shilling (UGX) or Dollars
Uganda Time Zone
East African Time Zone or EAT (GMT+3 hours)