Are you a traveler with a deep love for nature and a passion for bird watching? If so, Shoebill watching in Mabamba Swamp, Uganda should be at the top of your bucket list. Nestled in the heart of Entebbe along the shores of Lake Victoria, Mabamba Swamp is a haven for birders on safari in Uganda, offering an amazing opportunity to witness the prehistoric-looking Shoebill in its natural habitat.
Apart from gorilla trekking and chimpanzee trekking, seeing the Shoebill in Uganda was one of my top reasons to visit the Pearl of Africa. In Central and East Africa, Uganda is one of the best places to see the rare Shoebill Stork because many other locations are difficult to reach or unsafe to travel to. The giant stork-like bird, also referred to as 'the king of the marshes', is the cherry on the cake on many birding lists.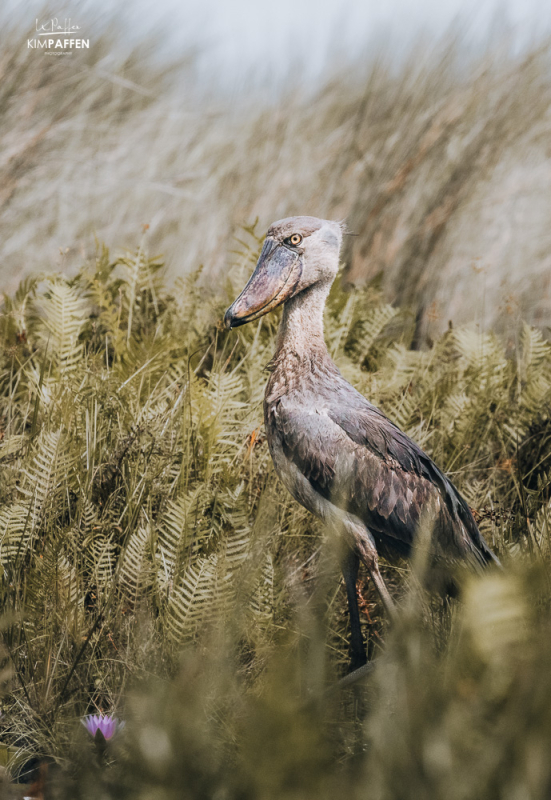 Read everything you need to know about seeing the Shoebill in Mabamba Swamp:
Shoebill Facts
First of all, I would like to start with some facts about the Shoebill (Balaeniceps rex). What is a Shoebill, and why is it a special bird to see? The Shoebill, also known as the Whale-headed stork or Shoe-billed stork, is an iconic long-legged wading bird species native to Central and East Africa. Its distinct appearance, with a bill that looks like a huge shoe or a Dutch wooden clog, makes it a sought-after sight for bird lovers and wildlife photographers.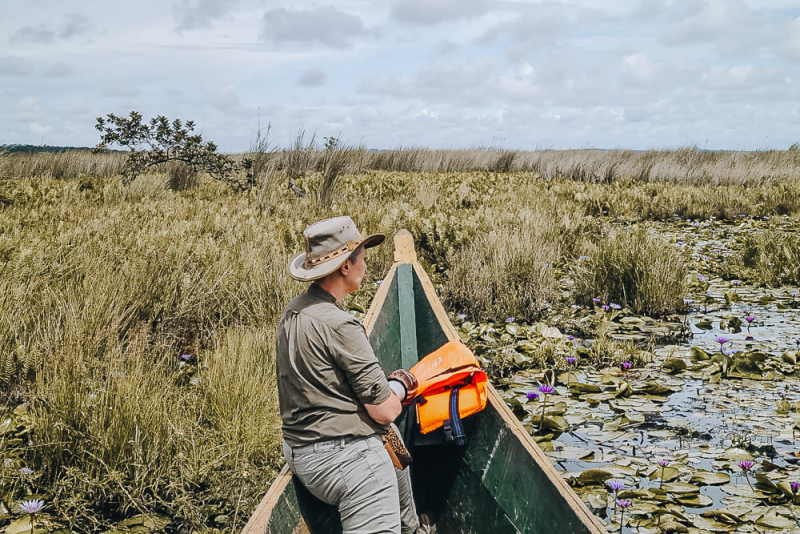 Shoebill Habitat
The vulnerable Shoebill lives in marshy wetland areas and nests on papyrus platforms.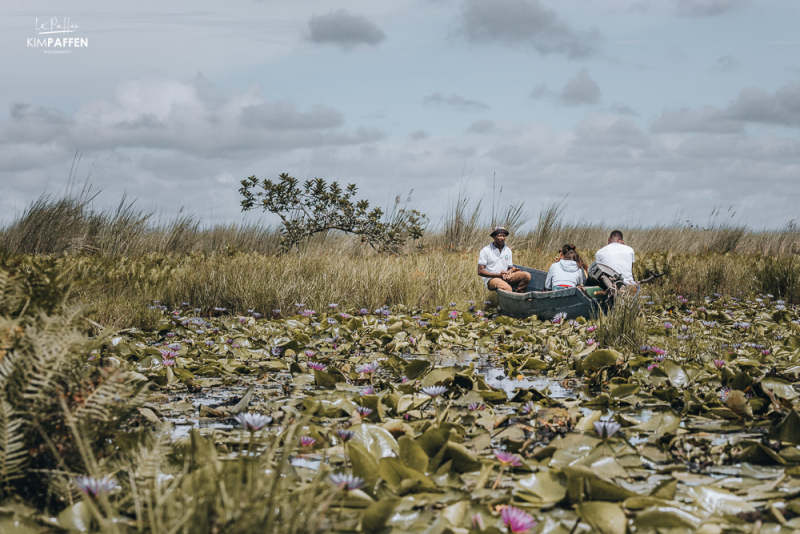 Size of the Shoebill
The Shoebill is a big bird and can grow quite tall! With a height of up to 1.5 meters and a wingspan of 2.5 meters, the shoebill is truly a remarkable creature.
Number of Shoebills left in the wild
According to BirdLife International, there are only 3300-5300 mature Shoebills left in the wild. Listed as Vulnerable on the International Union for the Conservation of Nature Red List, the numbers of Shoebills are in decline because of their slow breeding habits and illegal pet trade that targets the Shoebill's chicks and eggs. Other causes contributing to the decline are nest disturbance, habitat loss, and hunting. Vulnerable means that the Shoebill is threatened and at high risk of becoming extinct.
The rivalry between two shoebill chicks is another reason why it's difficult to raise a shoebill chick to adulthood. Watch this short 4-minute video of the dark side of shoebill chicks filmed by BBC Earth:
Shoebill Watching in Mabamba Swamp
Mabamba Swamp in Entebbe is a 16,500 ha birdwatcher's paradise, renowned as one of the best places in Uganda to spot the elusive Shoebill. The Mabamba Bay Wetland System is one of Uganda's Import Bird Areas and listed as a wetland of international importance by Ramsar.
Home to over 300 different bird species, this Shoebill Sanctuary offers a diverse wetland ecosystem that draws nature enthusiasts from around the globe to go on safari to see the Shoebill stork and other aquatic birds. Key protected bird species in Mabamba are the Shoebill Stork, the Papyrus Gonolek, and the Blue Swallow.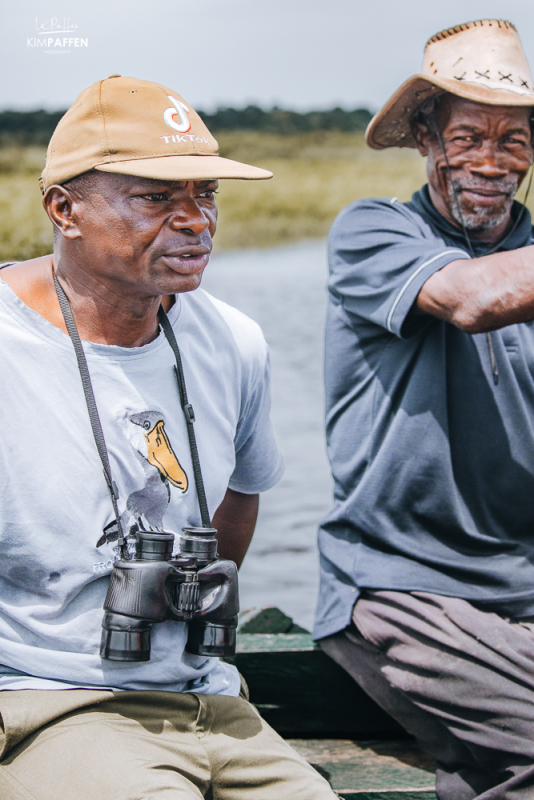 The local community around Mabamba Swamp does a good job in preserving Mabamba Bay and its swampy wetland. The community provides boats to Busi Island and guided boat tours to see the incredible shoebill. They also supply life jackets (on request). The funds of these guided Mabamba tours go towards community development and conservation of Mabamba Swamp, thus a great way to give back and make a difference. Visiting the Mabamba Swamp Conservation Area is therefore a great responsible travel tip.
Getting a chance to witness these rare and charismatic birds in their natural environment is an unforgettable experience. Apart from that, the swamp's natural beauty is a treat for nature photographers, offering countless opportunities to capture breathtaking images.
Shoebill Tour Mabamba Swamp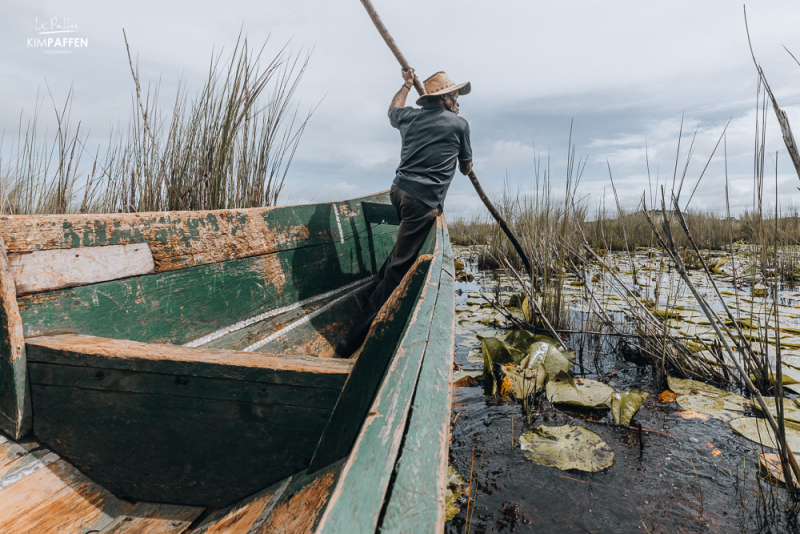 Book a guided full-day or half-day Shoebill Boat Tour through the labyrinthine waterways of Mabamba Swamp to witness the 'living dinosaur-looking' Shoebill stork. These tours provide the perfect opportunity to observe these magnificent birds up close and capture stunning photographs.
Your guide will navigate the swamp's channels, revealing hidden treasures along the way. Local guides possess invaluable knowledge about the behavior and habitats of the shoebills, ensuring an unforgettable experience while respecting the birds' welfare and environment.
Shoebill Watching Mabamba Swamp with Ameera Africa Safaris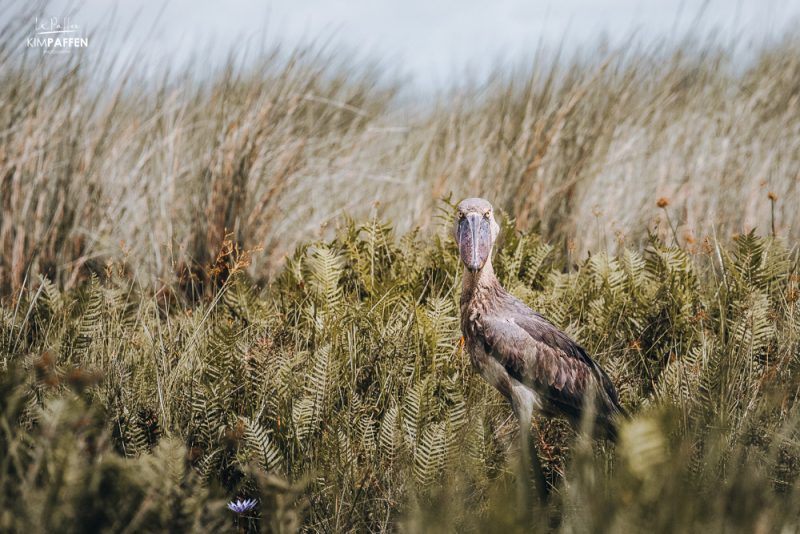 Ameera Africa Safaris organized our half-day Mabamba Swamp Shoebill tour.
In the morning, our guide timely picked us up from our hotel in Munyonyo near Kampala and drove in one hour to the shores of Lake Victoria close to Entebbe town. From there, we took a wooden motorized boat that took us to the Mabamba Wetland area in 45 minutes.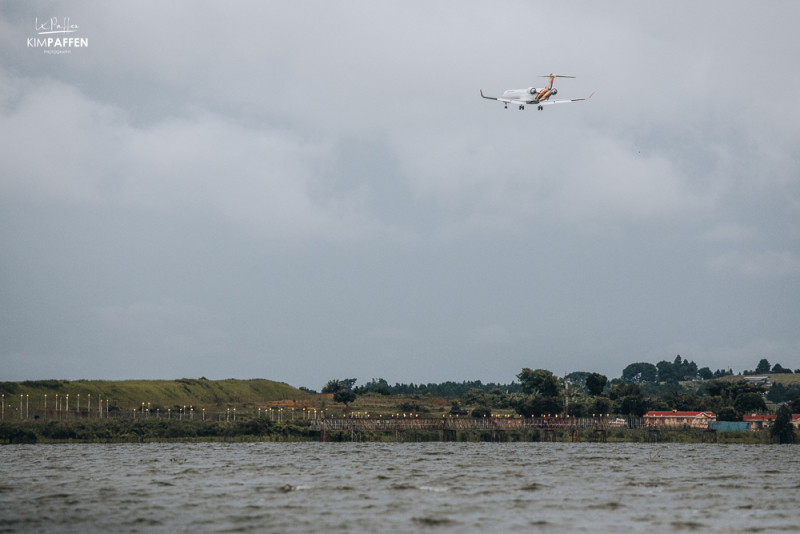 It was a peaceful boat ride on Lake Victoria, where we saw pied kingfishers catch fish and 'Pearl of Africa' airplanes land on Entebbe airport in the distance. When we reached Mabamba Swamp, we got in a smaller wooden boat or local canoe to search for the Great Shoebill Stork.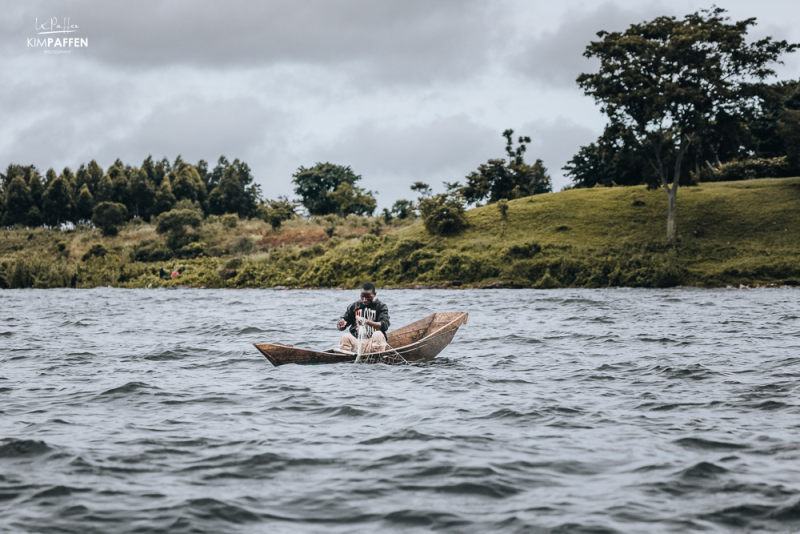 On our Shoebill Stork day trip, we were guided by two local fishermen from the nearby community who know where to find the Shoebill, plus a birding guide from Ameera Africa Safaris who told us everything he knew about this prehistoric-looking bird. Are you interested in birding in Uganda? Ameera Africa Safaris also offers a 10-day birding tour in Uganda.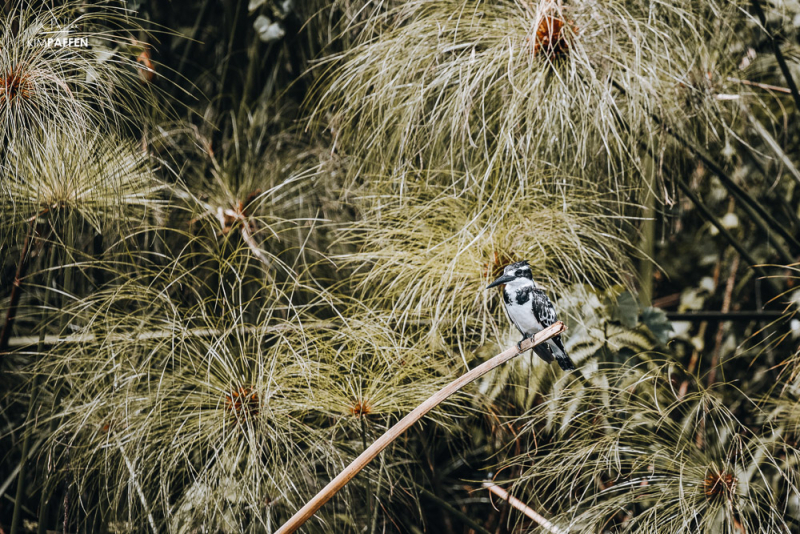 The price of Shoebill watching in Mabamba Swamp can vary. The price includes, tax for visiting the shoebill and a conservation fee, transportation, boat hire, boatman and guide fees plus a mark-up for the local tour operator organizing the Shoebill tour. These mark-ups heavily vary, resulting in prices from 60 USD per person for a half-day shared Shoebill tour with max. 6 people per vehicle up to 350 USD for a private tour for a solo traveler. Private tours for 2 persons vary from 86 USD up to 200 USD.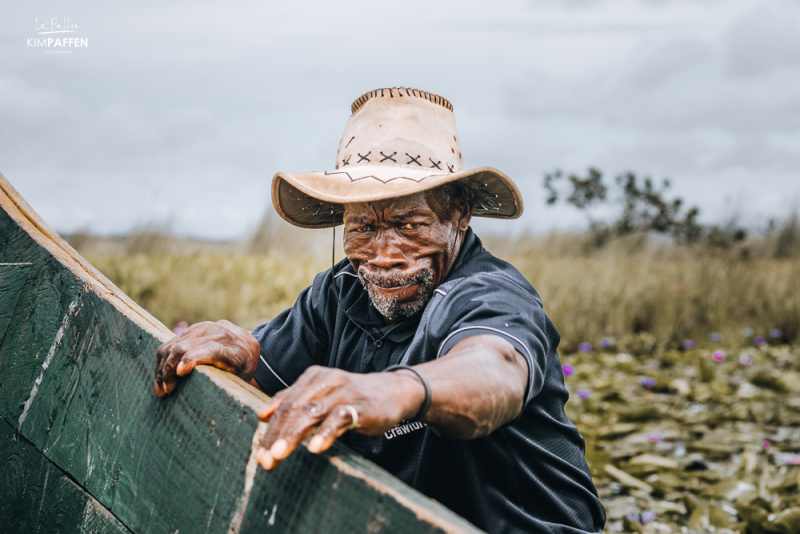 Finding the Shoebill bird in Mabamba Swamp is not always easy. Some parts of the waterways can be very dense, meaning the fishermen have to get out of the boat to pull and push the small wooden boat through the dense vegetation. With high temperatures under a harsh sun, this can be a hard job!
Birdlife in Mabamba Swamp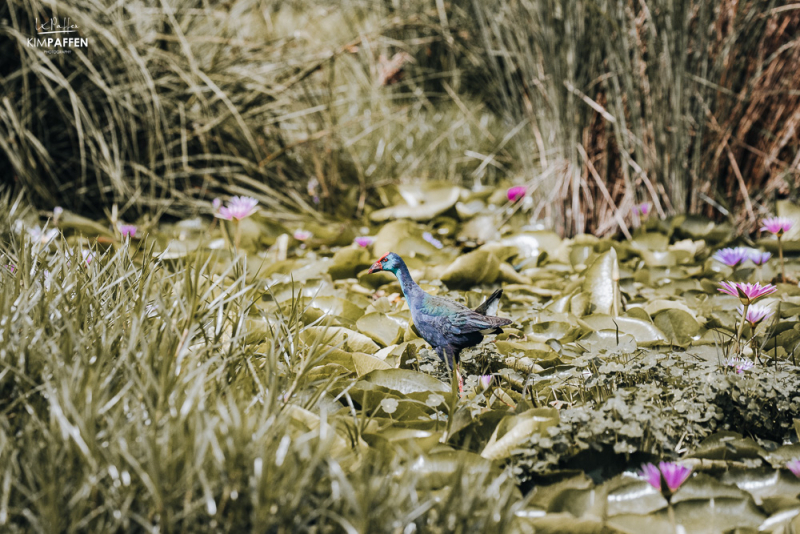 Mabamba Swamp in Uganda has more to offer than just the Shoebill. This site of international importance hosts an average of 190,000 birds and has 38% of the global Blue Swallow population, as well as the globally-threatened Papyrus Yellow Warbler.
As you venture through this breathtaking wetland, keep your eyes open for other remarkable (aquatic) bird species such as African Jacana, Lesser Jacana, Pied Kingfisher, Malachite Kingfisher, Marsh Harrier, African Pygmy Goose, Whistling Duck, Grey Crowned Crane, Swamp Flycatcher, Western Osprey, Red-chested Sunbird, Papyrus Gonolek, Blue Swallow, Blue-breasted Bee-eater, Blue-headed Coucal, Snowy-crowned Robin-chat, Sooty Chat, and the Eastern Grey Plantain-eater.
So, definitely book a Mabamba birding excursion if you're into birds.
The swamp's diverse ecosystem is also home to fascinating animals like Nile Crocodile, Otter, Monitor lizards, Vervet Monkey, and Sitatunga (a rare swamp-dwelling antelope) adding to the excitement of your Shoebill safari.
Activities in Mabamba Swamp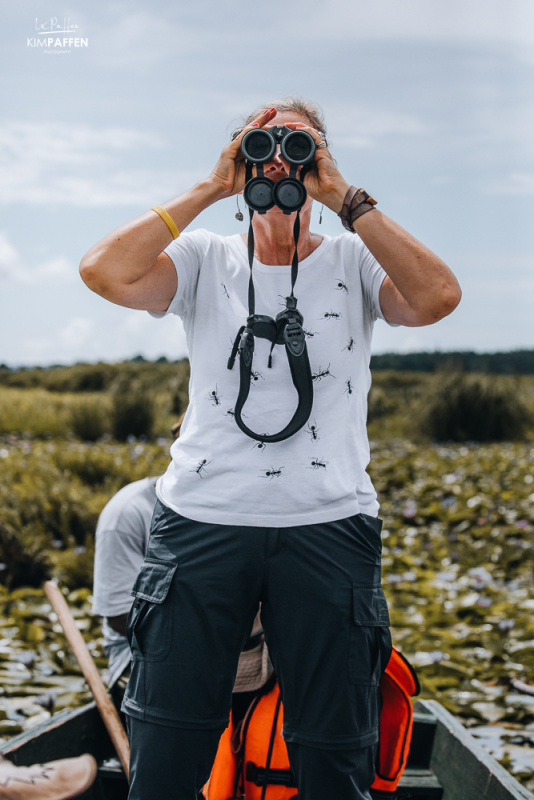 Apart from shoebill watching, Mabamba Swamp offers various activities to engage your senses, like fishing, peaceful canoeing adventures, and nature walks.
Mabamba Swamp provides the perfect setting to escape the hustle and bustle of city life and reconnect with the serenity of nature. So, are you staying around Kampala, the capital city of Uganda? Visiting Mabamba Swamp is one of the best things to do in Kampala because is it is only swamp close to Kampala where you can easily find the globally-threatened Shoebill.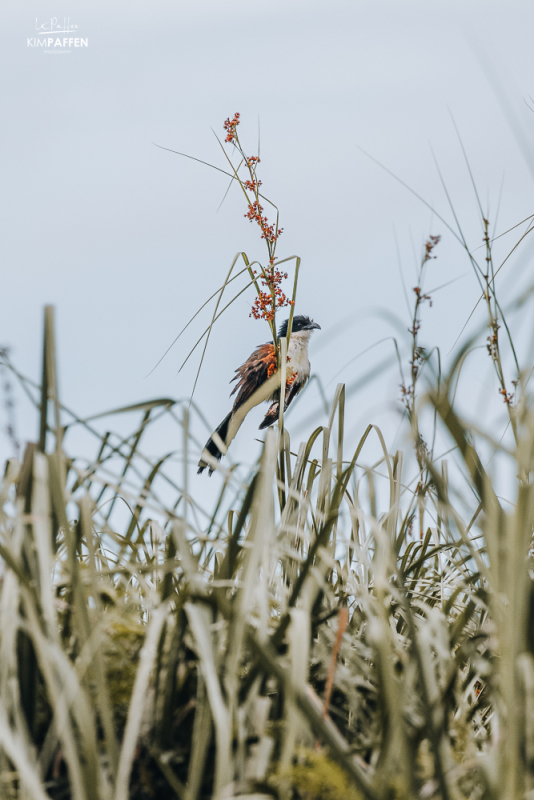 Mabamba Swamp Tours
Exploring Mabamba Swamp on a guided boat tour allows you to immerse yourself in the soothing sounds of nature, enjoy the gentle breeze, and reconnect with the peacefulness of the wetland environment. Find several Mabamba Swamp Tours.
Best time to see the Shoebill in Uganda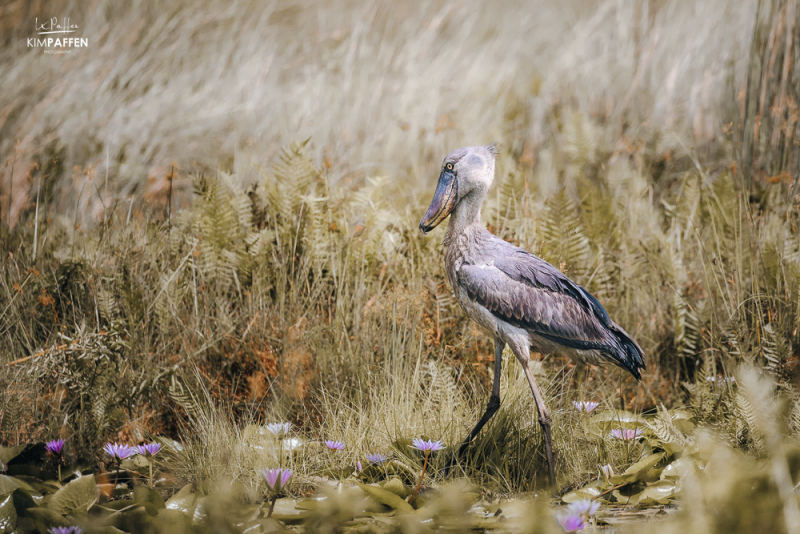 For the best time during the day to spot the Shoebill in Uganda, plan your visit during the early morning or late afternoon, when the birds are most active. Although Shoebills in Uganda are resident birds, the different seasons in Uganda can affect when and where to see the Shoebill storks.
The best time to see the Shoebill in Uganda is during the dry season (December to February, June to August) when water levels are lower, and the birds are more concentrated. With less vegetation and water covering the swamp, the Shoebills are more visible, increasing the chances of sightings.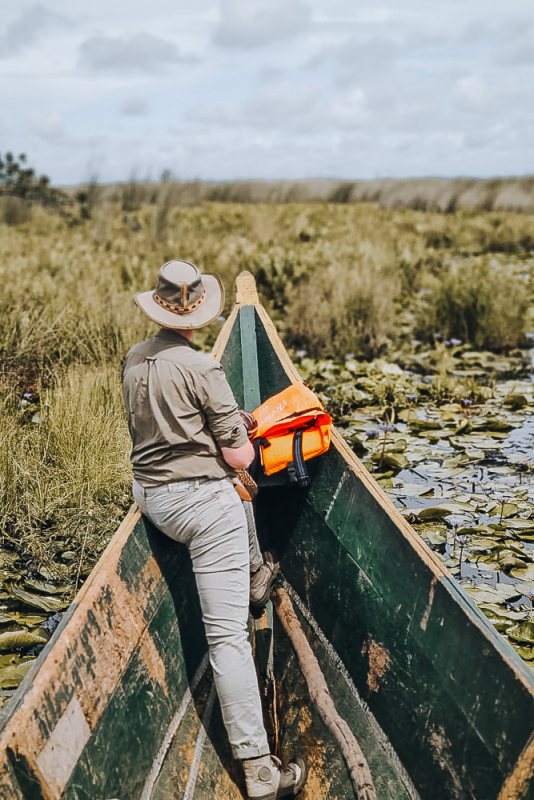 In the rainy season, water levels in Mabamba Swamp rise, and the vegetation becomes more dense. While this might make it slightly more challenging to spot the shoebills because of the increased cover, it can also create a beautiful backdrop for photography.
However, with the help of experienced guides and boat operators who are familiar with the local conditions and bird behavior, you can have a rewarding shoebill-watching experience regardless of the season.
How to get to Mabamba Swamp to see the Shoebill?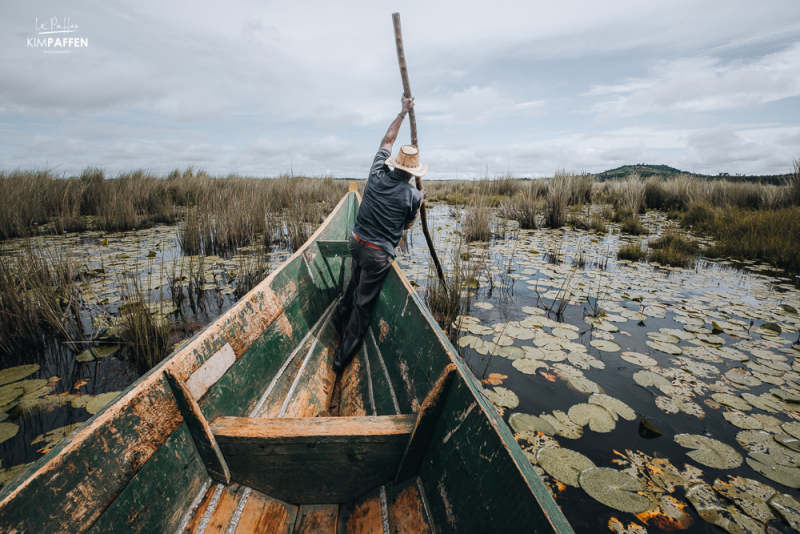 You can find Mabamba Swamp along the northern shores of Lake Victoria, northwest of the Entebbe peninsula. The Mabamba Wetland Tourism Conservation area (00°07'N 32°21'E) is easily accessible from Entebbe and Kampala. To get to Mabamba Swamp in Entebbe (Uganda) there are a few transportation options available. Here's how you can reach this beautiful destination:
Mabamba Swamp by road
Mabamba Swamp is located approximately 50 kilometers southwest of Kampala. You can hire a taxi, Uber or take a private vehicle from both Entebbe and Kampala to reach Mabamba Swamp and organize a boat and guide on the spot. The journey takes about 1–2 hours, depending on traffic.
If you are coming from Entebbe, you can follow the old Entebbe and Kampala Road and leave from Kisubi. From there, drive to Nakawuka then Kasanje before reaching Mabamba.
If you're coming from Kampala, you have two options: take an Uber or taxi from the New Taxi Park to Kasanje Trading Center and from there hire a boda boda (motorcycle taxi) up to Mabamba. The other route is using Masaka Road to Buyege. In Buyege, drive to Mabamba in 22 km.
Mabamba Swamp by boat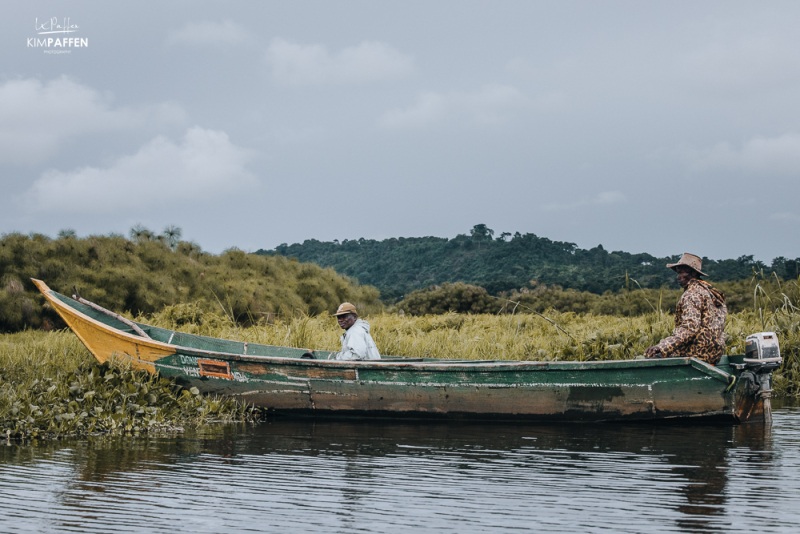 The best way to reach Mabamba Swamp is by boat across Lake Victoria. This route is highly recommended for all the visitors who wish to come to Mabamba Swamp. The boat tour gives a perfect opportunity to see abundance of bird species which you may otherwise miss compared to road or car transport.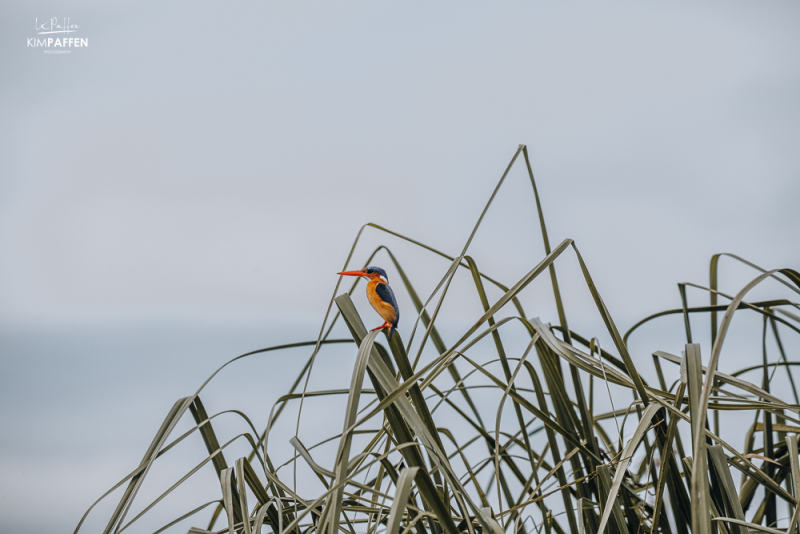 Get down at Entebbe town and from there you can take a speed boat that will take you directly to Mabamba Swamp through Lake Victoria. It takes about 40-50 minutes by a speed boat to reach the swamp and it can be hired from the town or the sailing club in Entebbe.
Mabamba Swamp by air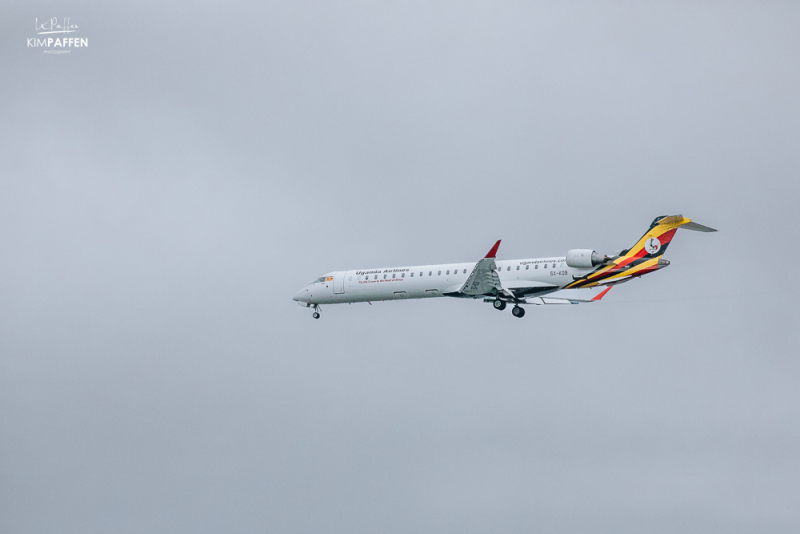 You can fly into Entebbe International Airport (EBB), close to the town of Entebbe. From the airport, you can hire a taxi, Uber or arrange for a transfer to Mabamba Swamp. The drive from Entebbe to Mabamba Swamp takes about 45 minutes to 1 hour.
Shoebill Stork Tours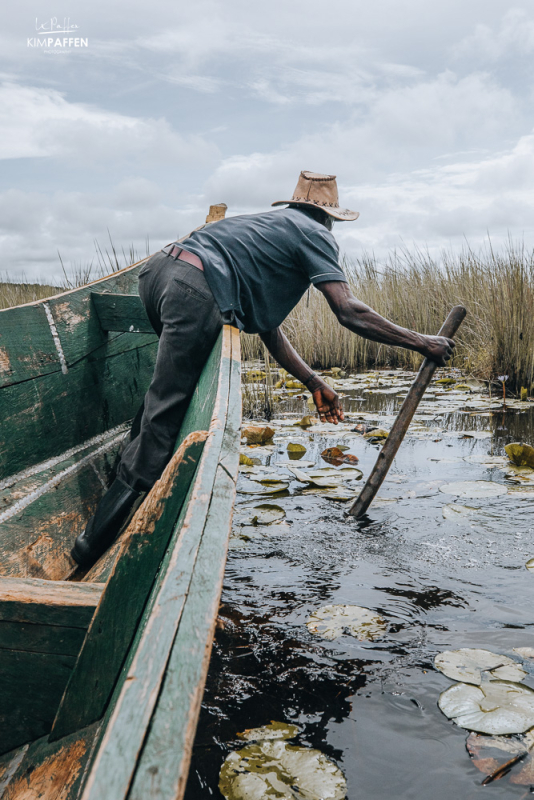 Another convenient option is to join a guided Shoebill Stork tour or bird watching excursion that includes a visit to Mabamba Swamp, like the one we did with Ameera Africa Safaris.
Many local tour operators offer packages specifically tailored for bird enthusiasts and nature lovers. These tours include transportation, knowledgeable guides, and boat trips through the swamp to maximize your chances of spotting the shoebill and other bird species.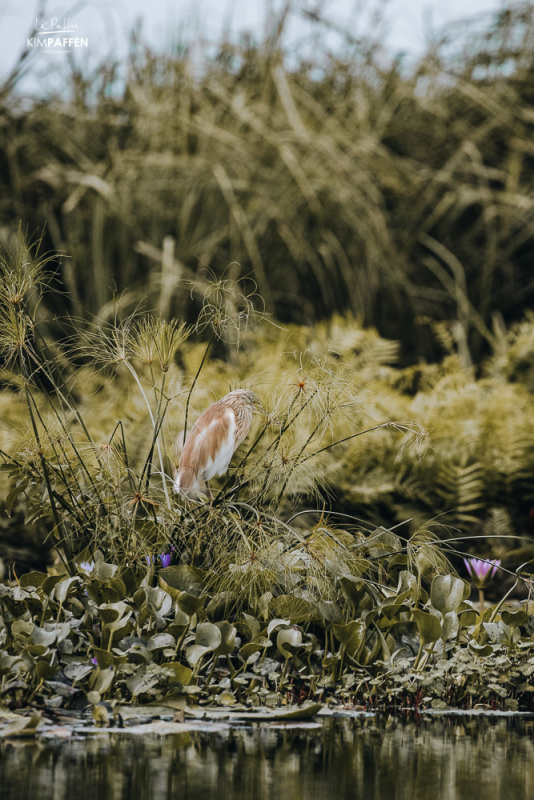 I recommend it to plan your visit in advance and plan with reputable tour operators or guides who are familiar with the area. They can provide transportation options and ensure a smooth and enjoyable experience while exploring Mabamba Swamp in Uganda.
Where to stay near Mabamba Swamp to see the Shoebill?
If you want to maximize your chances of seeing the Shoebill in Mabamba Swamp or if you simply wish to explore more of the Mabamba Wetland Area, I would suggest booking one or two nights near the Mabamba Swamp in Entebbe.
Check out Nkima Forest Lodge, Mabamba Lodge or Tilapia Lodge. Staying here also helps to get to Mabamba Swamp early to search for the Shoebill while it's more active and in the best possible light; during the golden hour, when the sun is still low on the horizon.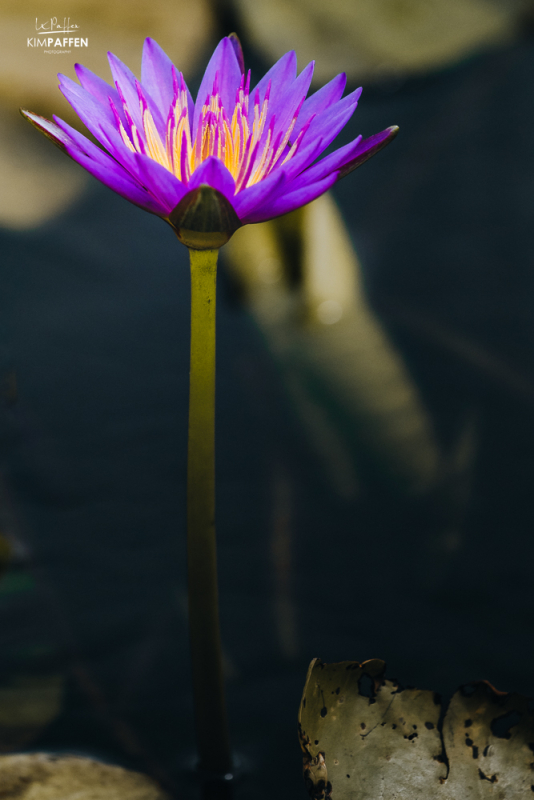 Tilapia Lodge is a peaceful safari style lodge close to nature with views of Lake Victoria from the restaurant. Seeing the Shoebill Stork at Mabamba Swamp is the top activity around Tilapia Lodge. The boat ride on Lake Victoria that starts from their dock is a nice experience in itself with seeing the dinosaur-like Shoe bill as the highlight.
Mabamba Lodge is remotely located in a scenic village of Mabamba, characterised by Lake Victoria, thick green vegetation, rolling hills and prime birding territory of Mabamba Wetlands. Mabamba Lodge is known for its tranquil, pristine lake view combined with it's jungle feel setting. Mabamba is a small village and cycling is the best way to get around Mabamba, especially for traveling around the village and the wetlands
Where to find the Shoebill Stork in Uganda?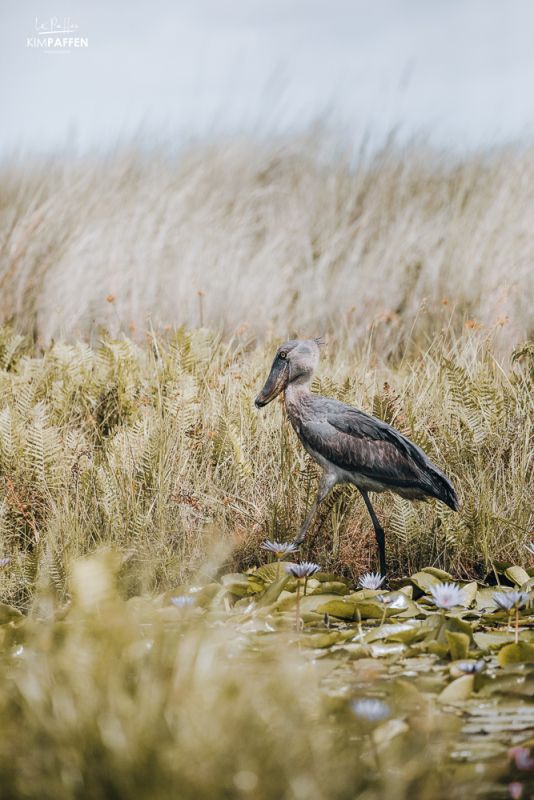 There are several places to see the Shoebill stork in Uganda, but the first two locations offer almost guaranteed sightings of the Shoebill in Uganda. In the other places, you have to be more lucky to find the Shoebill:
The Mbamba Wetlands on the shores of Lake Victoria (as mentioned in this article). The coordinates of the Mabamba Swamp location are 00°07'N 32°21'E;
The delta of Murchison Falls National Park. Search for the shoebill by boat or try your luck to look for this prehistoric-looking bird from the banks;
Rugogo Swamp in Ziwa Rhino Sanctuary. If you're lucky, you can spot the shoebill stork from land, but the best option is to search for the Shoebill by boat. Tip: combine Shoebill tracking in the swamp with tracking rhinos on foot;
Semliki Wildlife Reserve is one of Uganda's oldest wildlife reserves that offers boat cruises (from Semliki Safari Lodge) on Lake Albert delta to see the rare and vulnerable Shoebill stork on the marshy shorelines between the papyrus;
Ishasha sector of Queen Elizabeth National Park at the so-called swampy Lake Edwards Flats.
Other swamps where you can be lucky to spot the Shoebill in Uganda include the Makanaga swamp along the shores of Lake Victoria, Nyendo Swamp in Masaka, Lake Mburo National Park.
Tips for photographing the Shoebill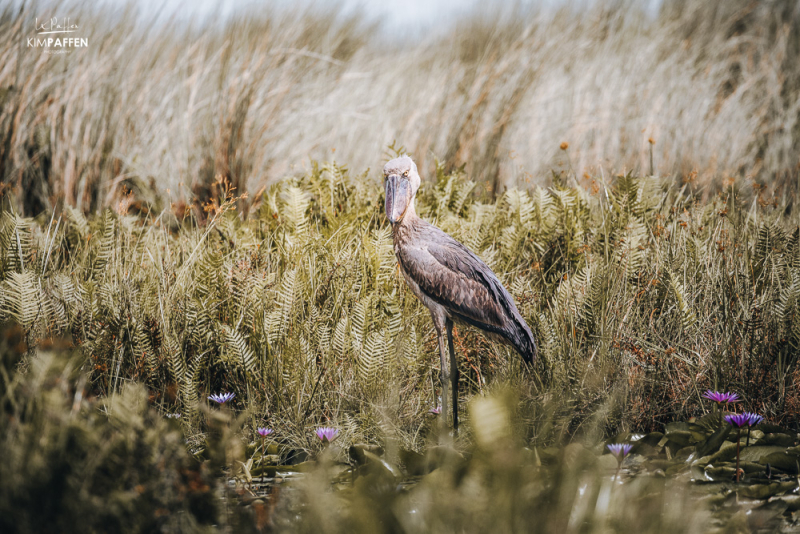 Photographing the shoebill can be a thrilling experience for wildlife photographers, but it's important to approach it with respect for the bird and its natural habitat. Here are some tips for photographing the shoebill in Mabamba Swamp:
Use a telephoto zoom lens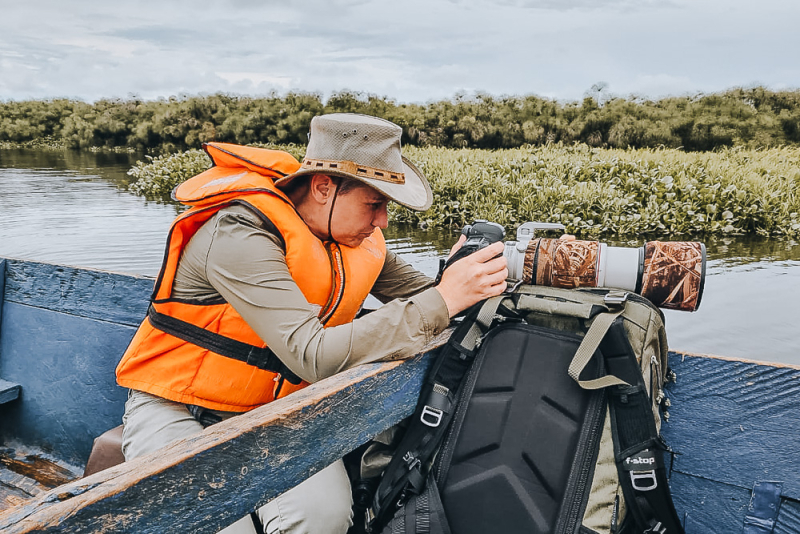 You can find the shoebill in the swamp from a distance, and it's best to use a telephoto lens to get a close-up shot. A lens with a focal length of 300 mm or more will help you capture the bird. I used a Canon 100-400mm zoom lens to photograph the Shoebill. This is also my favorite lens to use for wildlife photography in general. Read more about my camera gear and what to pack for safari in Africa.
Patience is key
Shoebills can be elusive and spend a lot of time standing still or sitting on a nest. Be patient and wait for the right moment to take the shot. If the bird is preening or hunting, you may capture some interesting behaviors.
Observe the Shoebill from a distance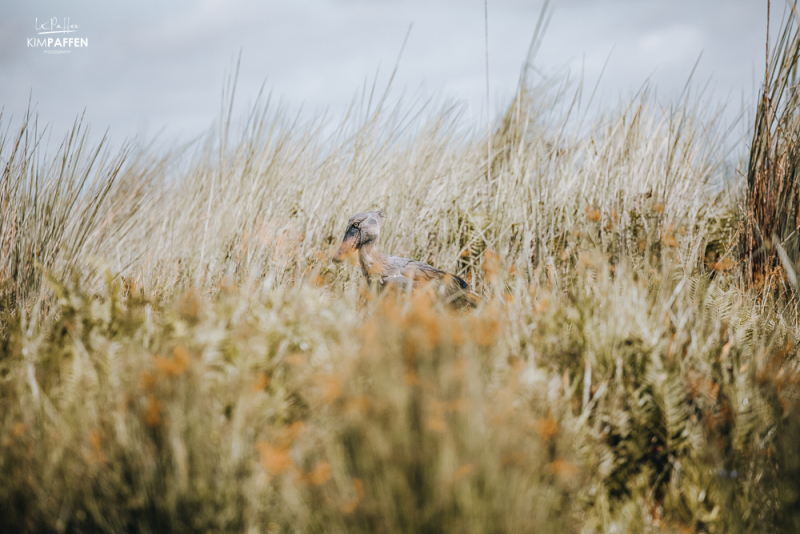 It's important to respect the shoebill's space and not disturb it while trying to take photographs. Keep a respectful distance and avoid making any sudden movements or loud noises that could startle the bird.
Look for the best light conditions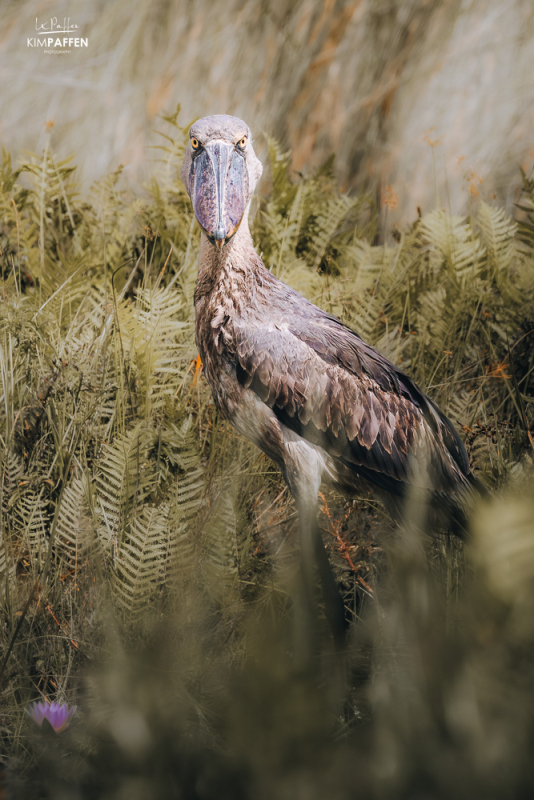 The best time to take photographs is during the early morning or late afternoon during the so-called golden hour, when the light is soft and warm. This will help you capture the bird in the best light.
Capture the habitat of the Shoebill
Shoebills live in wetlands, and it's important to capture the bird in its natural habitat. Try to include the swamp, water, and vegetation in the background of your shots to give context to the bird's environment.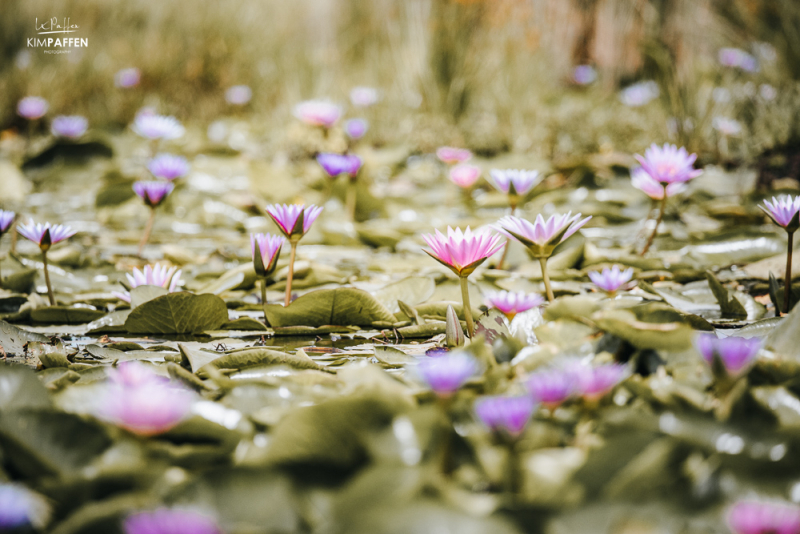 Follow the guidance of your guide
Local guides are specialized in locating and observing the Shoebills in Mabamba Swamp. They can also help you with the best vantage points and how to approach the bird for photography.
With these tips in mind, photographing the Shoebill in Mabamba Swamp can be a truly rewarding experience for wildlife photographers.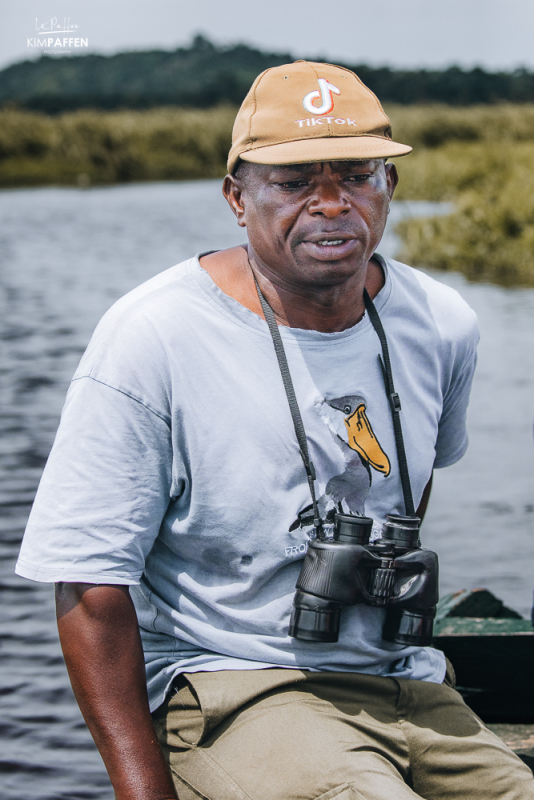 Book a Shoebill bird watching tour
There are various day trips or half-day Birding Tours in Uganda that vary from half-day birding tours, like seeing the Shoebill in Mabamba Swamp to multiple day birding tours in Uganda. Book a single Shoebill bird watching tour or a complete Uganda itinerary that includes Shoebill watching.
Final thoughts Mabamba Swamp Shoebill Tour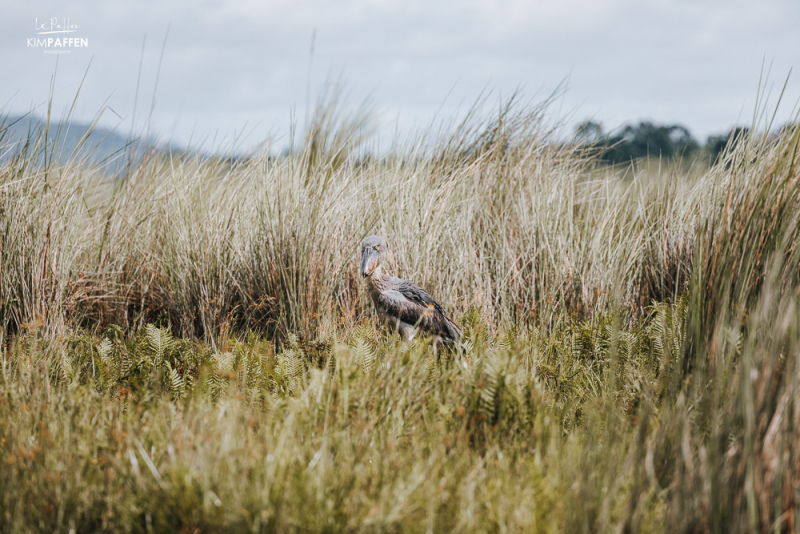 Shoebill safari in Mabamba Swamp, Entebbe is an experience that travelers, nature lovers and bird enthusiasts should not miss on their Uganda itinerary.
Best place in Uganda to see the Shoebill
With its diverse range of bird species and tranquil environment, Mabamba Swamp is not only one of the best places to visit in Uganda but also one of the best places in Africa to see the Shoebill.
Shoebill welfare first, photograph second
While on a Mabamba Swamp Shoebill Tour, please remember that the welfare of the bird should always come first, and it's important not to disturb its natural behavior or environment for the sake of a photograph.
Day trip Shoebill Watching Mabamba Swamp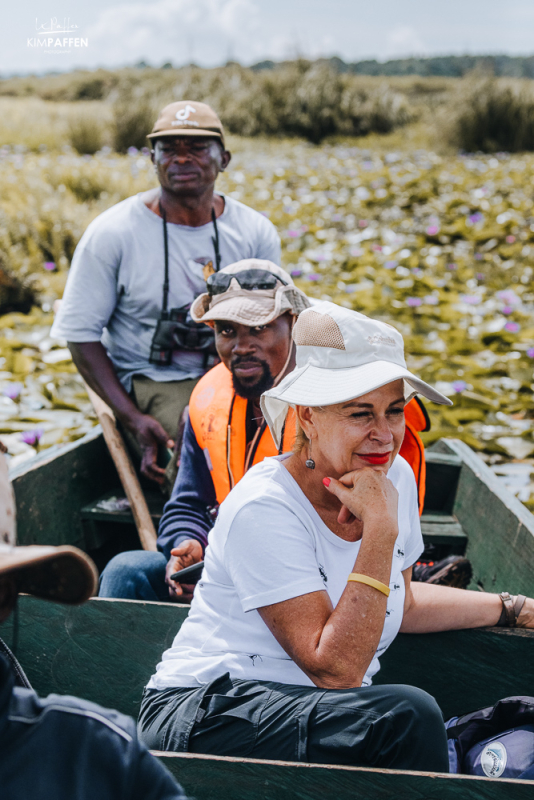 When you are based in Entebbe or Kampala you can already witness the majestic shoebill on a half-day trip to Mabamba Swamp. The rich biodiversity of the Mabamba wetland in combination with a guided shoebill tour promises to leave an indelible mark on your heart.
To maximize your chances of finding the shoebill, it's advisable to consult with a local tour operator or knowledgeable birding guide who can provide information on the current shoebill hotspots and organize customized trips based on your preferences and interests.
Birding in Uganda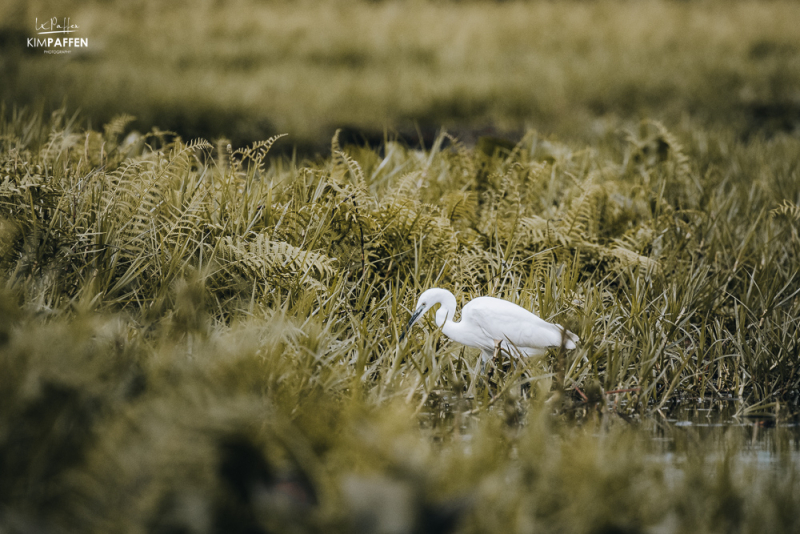 Besides the Shoebill stork, Uganda is home to 1100 bird species that make up 50% of Africa's bird species and 11% of the world's bird species, making the Pearl of Africa a great destination for birders and Birding Tours in Uganda
Embrace the wonders of Shoebill watching in Mabamba Swamp, one of the best places in Uganda to see the Shoebill Stork, and let nature's symphony captivate your soul! Find below various 1/2 day to multiple day birding tours in Uganda: