Searching for the best things to do in Queen Elizabeth National Park, what animals can be found, and the best place to stay? You've come to the right place! This extraordinary park offers amazing wildlife safaris and attractions for nature enthusiasts. A wonderful destination nestled in the beautiful green landscapes of Uganda, known as The Pearl of Africa.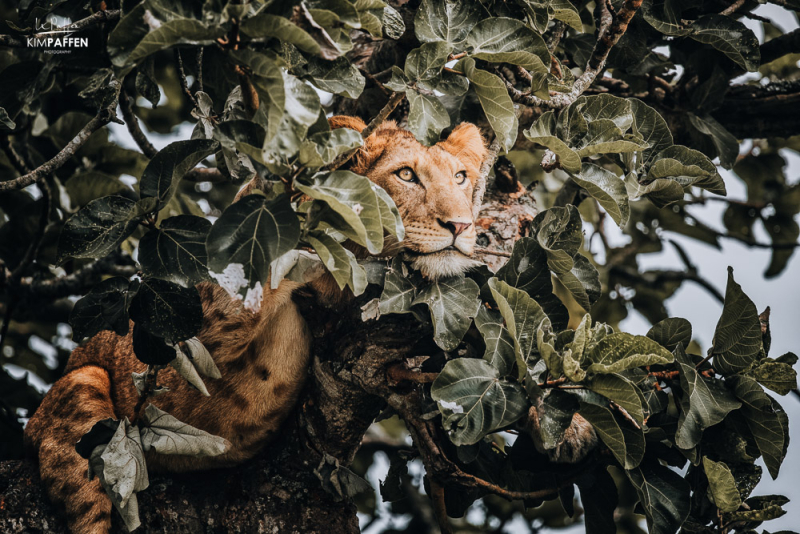 From safari expeditions to close encounters with majestic African animals, chimpanzee tracking experiences, and the mesmerizing beauty of crater lakes, Queen Elizabeth NP Uganda has it all. And from Parkview Safari Lodge, you have a magical view over the savannah plains. In the morning, elephants often pass the lodge. This remarkable park is also a wonderful example of conservation and community involvement!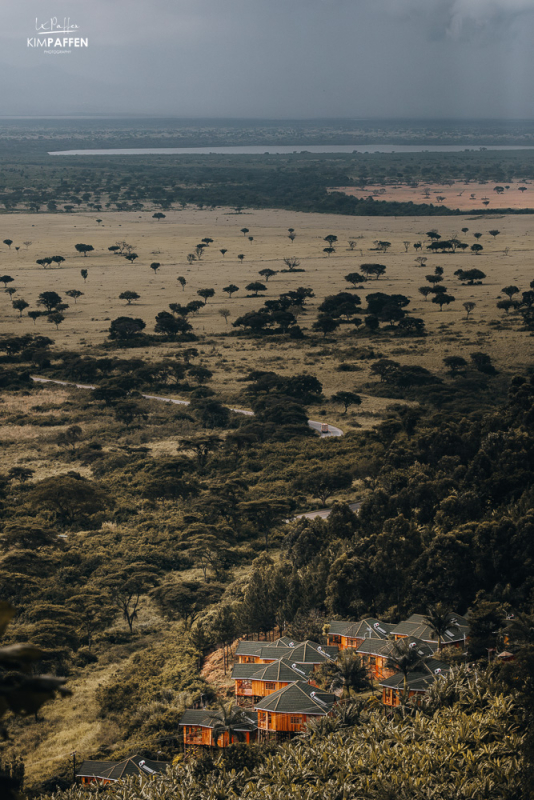 In this article, we delve into the 15 best things to do in Queen Elizabeth National Park and discover why responsible travel plays a crucial role in preserving this extraordinary ecosystem. Be prepared to encounter 4 of the Big 5; including the popular tree-climbing lions in Ishasha Sector and other safari animals. Don't forget to bring your camera gear for some stunning nature and wildlife photography.
1 Safari Game Drives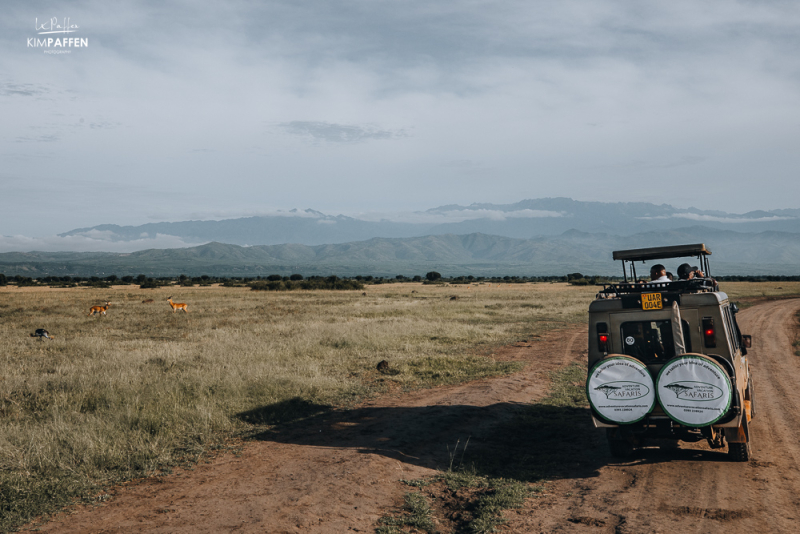 For a personal experience with the park's wildlife, guided game drives in Queen Elizabeth Park are a must. Jump into your safari vehicle and enjoy the varied landscapes of Queen Elizabeth National Park, each turn offering a new and exciting sighting.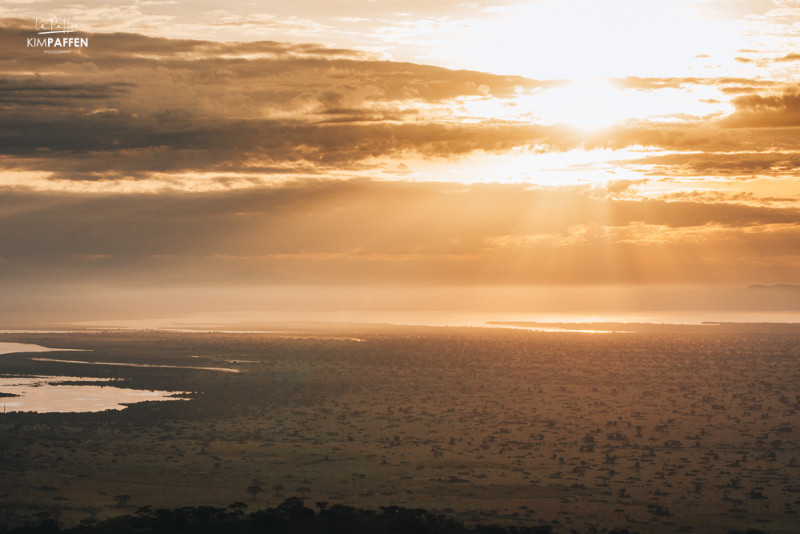 The magic of the park comes alive during sunrise and sunset game drives, where the golden light (known as the golden hour) casts a spell over the savannah and brings the safari animals into view.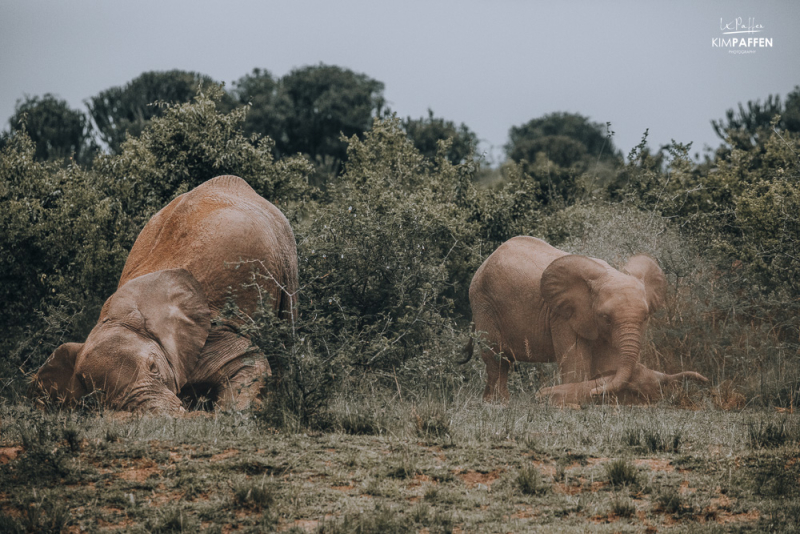 A field guide joins you on a game drive, sharing their wealth of knowledge about the flora and fauna of Queen Elizabeth Park, enhancing your understanding of this ecosystem that is one of the best places for a safari in Uganda, especially for elephant spotting opportunities in the Pearl of Africa.
Morning Game Drive Kasenyi Plains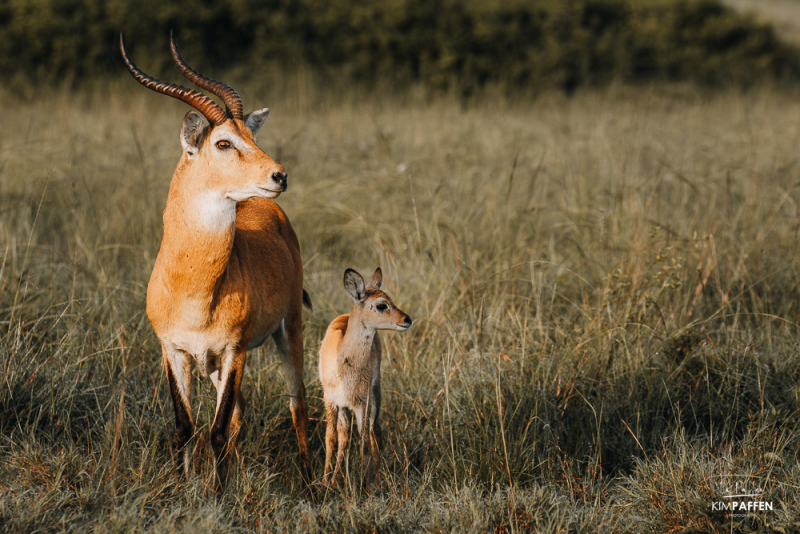 Going on a morning game drive in the Kasenyi plains is an absolute must for anyone visiting Queen Elizabeth National Park. It's popular for its lions luring for prey. However, it's not always easy to have a good view of the lions because you're not allowed to go off-road on a normal game drive. 
You can book a special safari permit to track lions on the Kasenyi plains. This permit allows off-road driving to see lions on safari in Queen Elizabeth Park and to learn more about their behavior. The lion tracking experience costs 100 USD for foreign non-residents and takes about 2-3 hours. It can also be done on the evening game drive at 4 pm.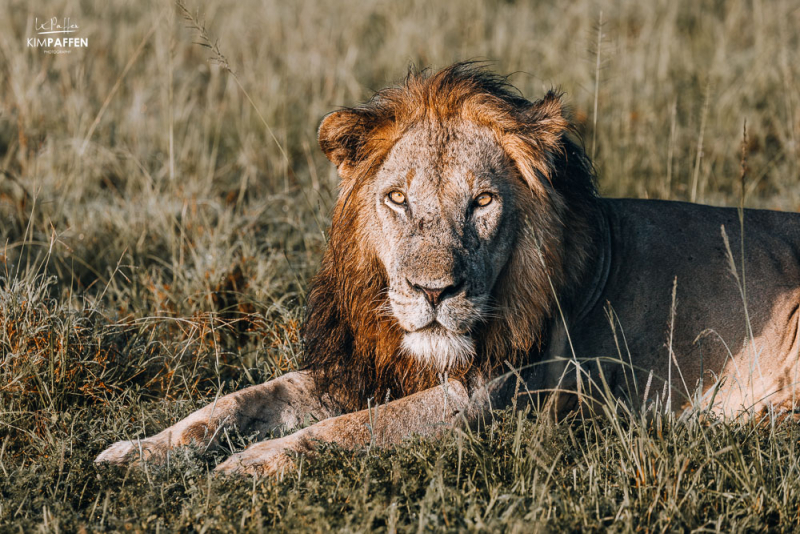 Queen Elizabeth Travel Tip: book the lion tracking experience in advance and inform at the Mweya visitor center or at the Uganda Wildlife Authority (UWA) for the latest permit price.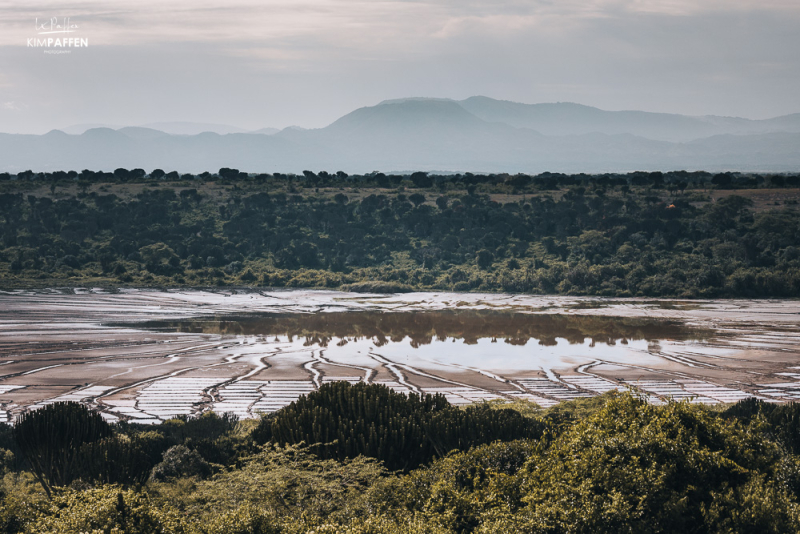 Need a comfort break on your game drive? Ask your guide to stop at Bunyampaka Lake, a crater lake operating as a traditional salt mine (similar to Lake Katwe) where you can also shop for souvenirs!
What animals can you see in Queen Elizabeth National Park?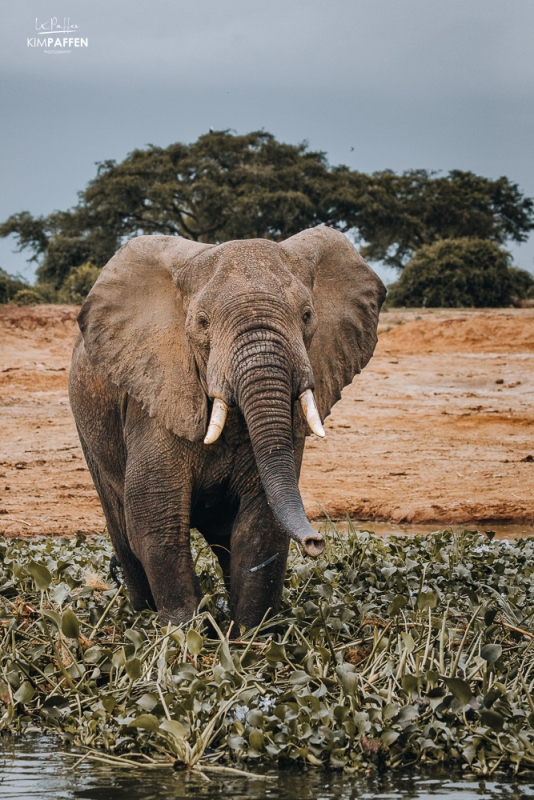 Some of the safari animals in Queen Elizabeth NP's Kabatoro, Kasenyi, and Ishasha Sector include: 
Elephants: often spotted grazing on the savannah or near water sources like the Kazinga Channel.
Lions: Queen Elizabeth NP is home to both tree-climbing lions in the Ishasha Sector and other lion prides found throughout the park.
Leopards: Although elusive and mostly nocturnal, you can occasionally see leopards resting in trees or hunting for prey.
Buffaloes: Large herds of African buffalo roam the park's grasslands, forming an essential part of the ecosystem.
Ugandan Kob: This antelope species is abundant in the park, and you can witness their playful behavior during the mating season. The Ugandan Kob is Uganda's National Animal.
Hippos & Nile Crocodiles: The Kazinga Channel is a hotspot for hippos and crocs, and boat safaris provide an up-close view of these massive aquatic mammals.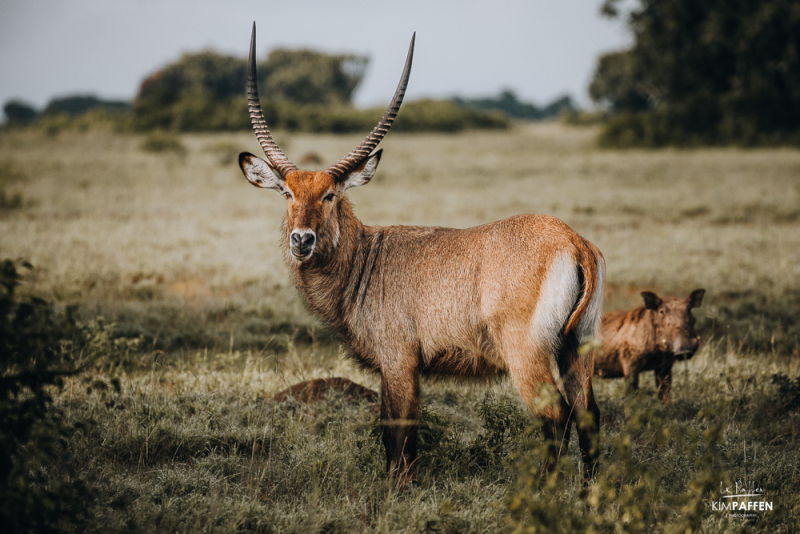 Other animals to see on safari in Queen Elizabeth National Park are the comical-looking warthogs, and various antelope species like topi, waterbuck, and bushbuck. There are also a lot of birds in Queen Elizabeth NP, making it a birdwatcher's paradise.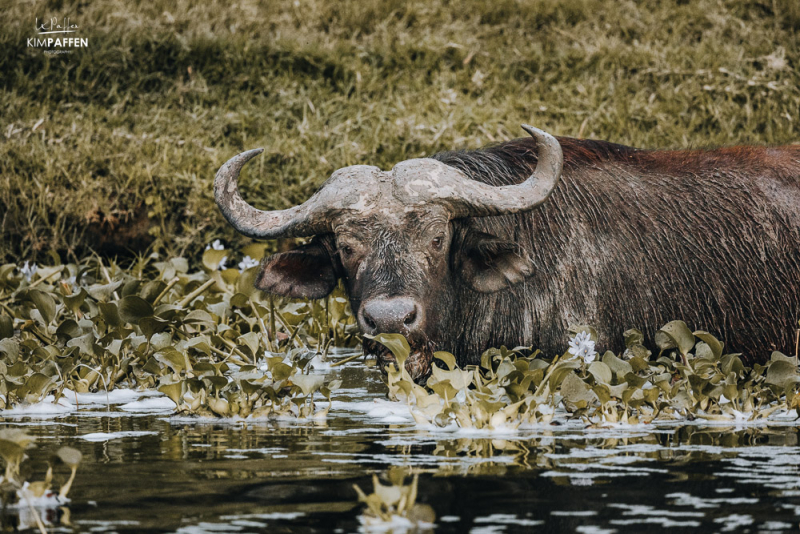 Animals you can't find in Queen Elizabeth NP, like zebras, giraffes, cheetahs, rhinos, wildebeest, and wild dogs, but the good news is, that you can find them in other wildlife reserves and national parks in Uganda.
Book a safari tour in Queen Elizabeth NP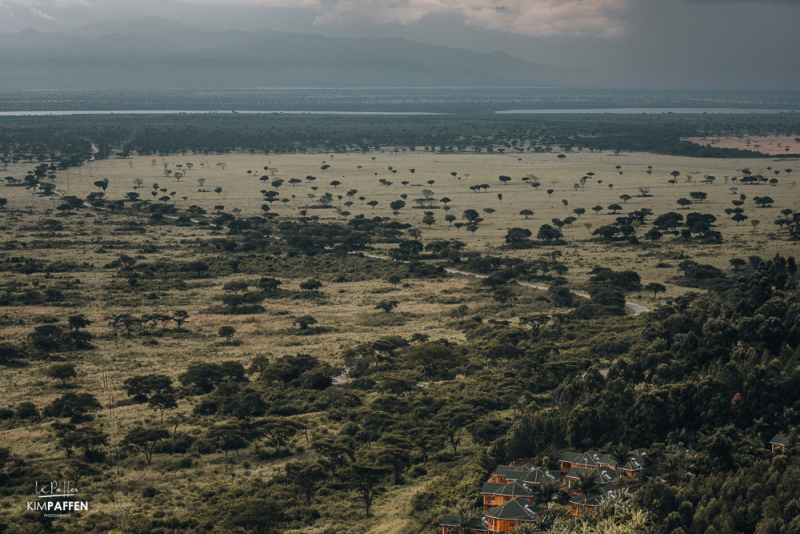 Booking a game drive is one of the top things to do in Queen Elizabeth National Park. Find affordable safaris and activities in Queen Elizabeth NP on SafariBookings.com. 
Curious about the prices for a multi-day Safari in Uganda, that includes a visit to this park but also other national parks in Uganda? Check these Uganda safari packages for varying budgets.
More places for wildlife viewing in Uganda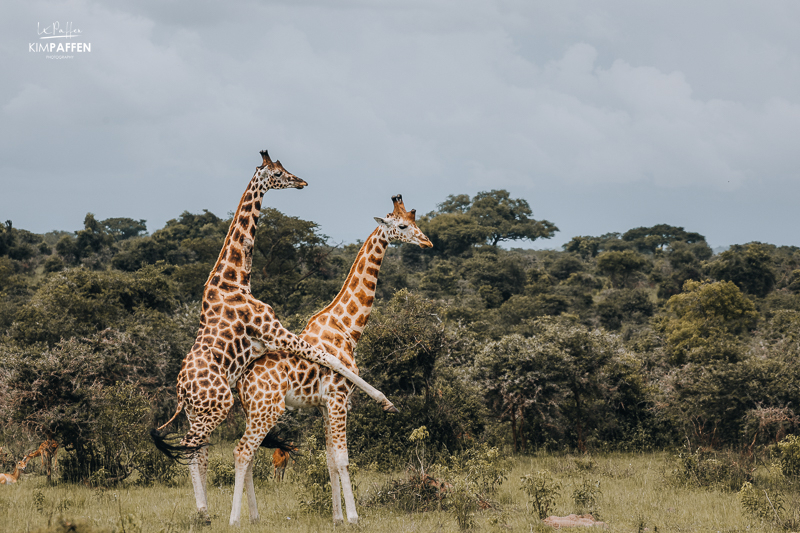 Apart from game drives in Queen Elizabeth National Park, you can go on safari in Murchison Falls National Park. Curious about what wildlife you can find there? Check out the best things to do in Murchison Falls National Park, the biggest game park in Uganda. 
There are 10 National Parks and 11 wildlife reserves in Uganda. I highly recommend going on a safari in Kidepo Valley National Park (the Serengeti of Uganda) and Lake Mburo (the smallest safari park in Uganda). If you like to know more about these parks, I recommend reading the best places to visit in Uganda which include Uganda's most popular tourist attractions.
2 Kazinga Channel Boat Safari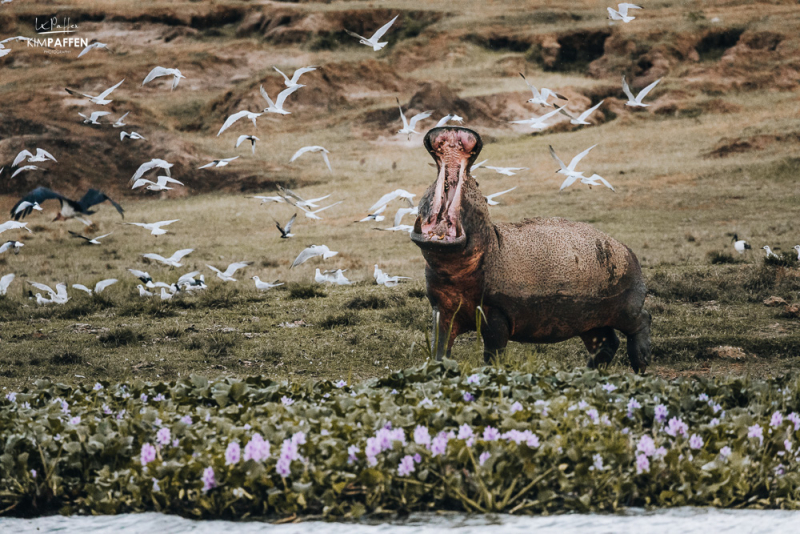 A boat safari on the Kazinga Channel, which connects Lake George and Lake Edward, is an experience not to be missed. Keep an eye out for the park's resident hippos, lounging lazily in the water, and the graceful movements of crocodiles basking in the sun on the riverbanks.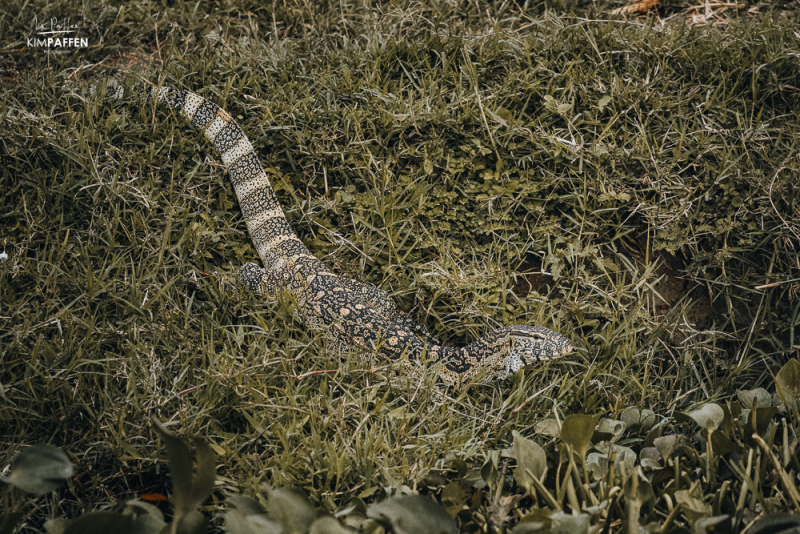 The channel is also a bird lover's paradise, with an abundance of species perching along the banks and soaring through the skies. The boat safari or canoeing on the Kazinga Channel offers a unique perspective of the park, allowing you to immerse yourself in its beauty and observe the wildlife from a different angle.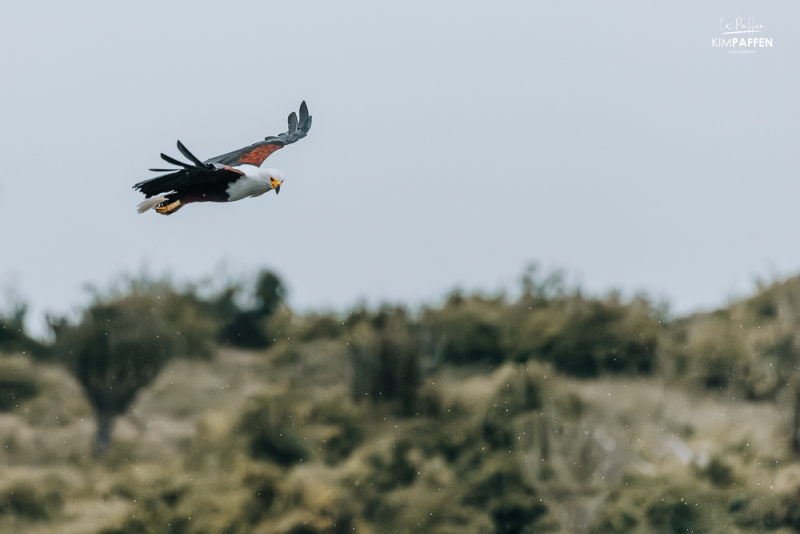 Most of the Kazinga Channel boat safari tours start from the Mweya Peninsula, carried out via Mweya Lodge or via UWA, part of the Ugandan Government. You can book a boat tour with these companies directly, or through your tour operator.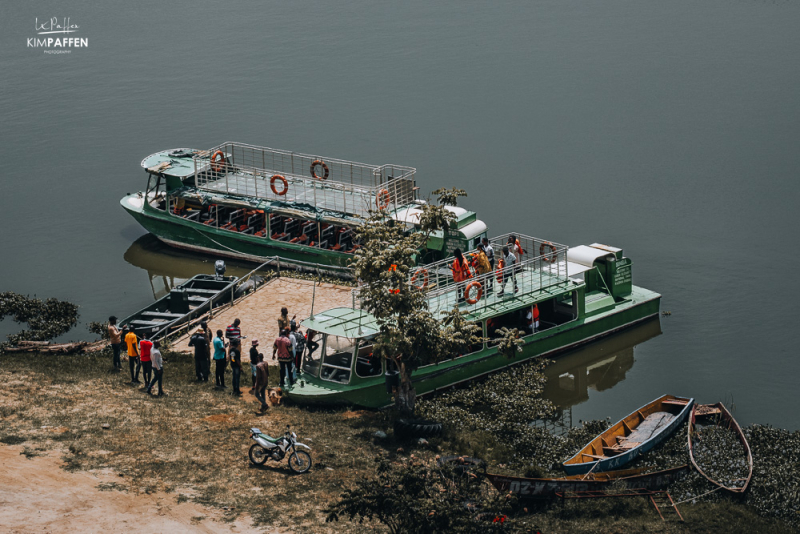 The boats of Mweya Safari Lodge offer a bit more luxury. The Sunbird seats ten passengers in comfort, and the Kingfisher which offers ultimate luxury, seats twelve. If you wish, you can make an online reservation. 
Conscious Kazinga Channel Boat Tour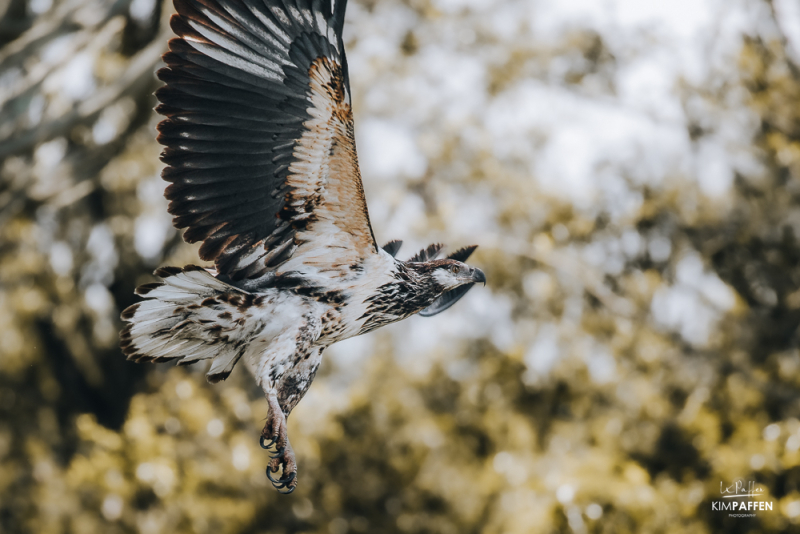 A conscious alternative is booking a boat cruise on the Kazinga Channel organized by the community from the Katunguru Bridge area. This is a great Uganda travel tip if you're exploring Uganda on a budget. Another advantage is that you don't pay park entrance fees. Apart from that, it's a conscious way to explore the Kazinga Channel because you support the Queen Elizabeth community directly. 
The boats are much smaller compared to the ones at the Mweya Peninsula and you might not see as much wildlife, but you can get very close and you will see many hippos, crocodiles, elephants, buffaloes, and various birds. Now, you at least know you have a choice!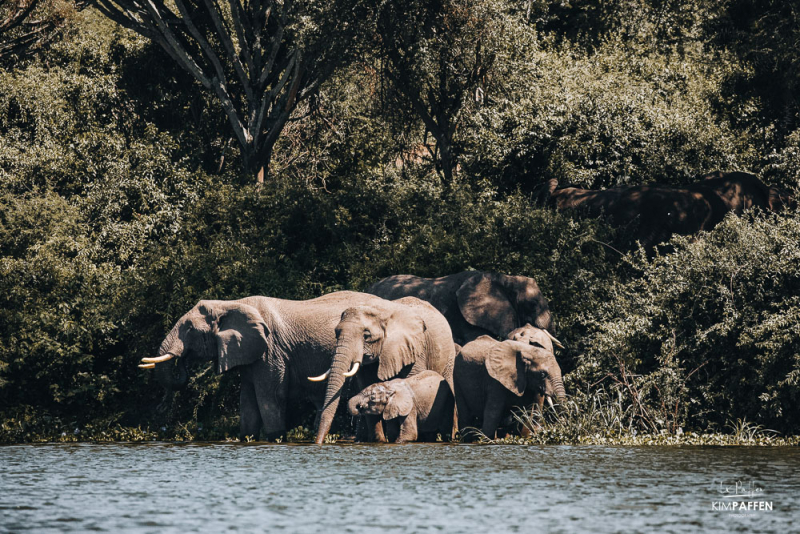 Head to the Queen Elizabeth Community Fishing and Tourism Information Centre and book a boat tour or private guide there. The community counts about 50 members, offering guides to show you around Queen Elizabeth.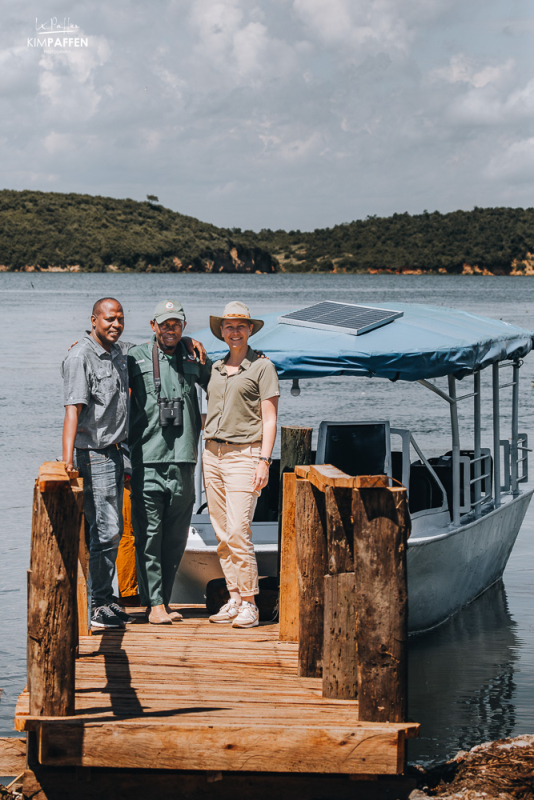 Together with our driver Chris from Parkview Safari Lodge, our guide Bashkir joined our own vehicle sharing his knowledge on our safari game drives, and he's also a licensed boat safari guide for the Kazinga Channel. This is the number of the Tourism Information Centre: 0783 655623 or 0701 655625. Use it to your advantage. We had a great team and apart from Chris' driving skills, he also knew how to take some good photographs with me in it. 
3 Capture Mweya Peninsula views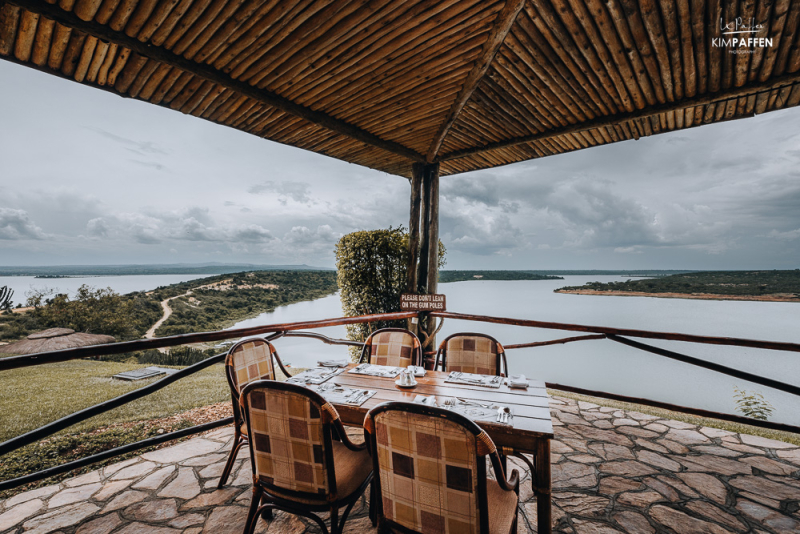 The Mweya Peninsula in the heart of Queen Elizabeth National Park, is a central hub for visitors offering stunning panoramic views of the park, the Kazinga Channel, and Lake Edward. The views are epic and worth capturing!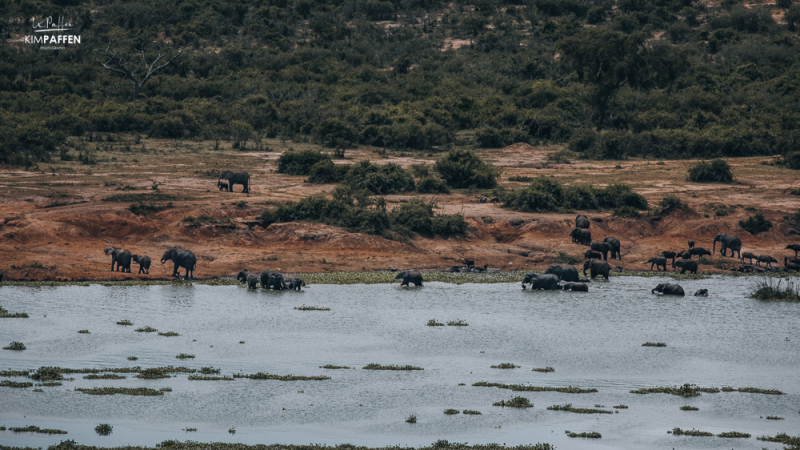 A great Uganda travel tip in Queen Elizabeth National Park is to have lunch on the terrace of Mweya Safari Lodge. If you have lunch around 1 pm, you usually see big herds of elephants arriving at the shores of the channel to have a drink and cool off; a pleasant sight while enjoying a delicious lunch. It's one of the best things to do to enjoy the Peninsula's views.
While exploring the grounds of Mweya Safari Lodge, you will also find resident mongoose and waterbuck roaming around.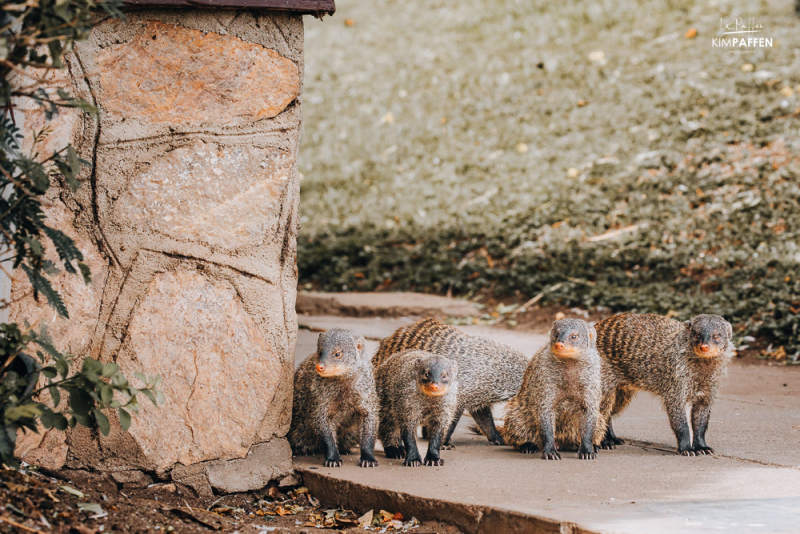 The Mweya Peninsula also serves as a convenient starting point for various activities, allowing you to maximize your time in one of Uganda's gems. 
4 Chimpanzee Tracking Kyambura Gorge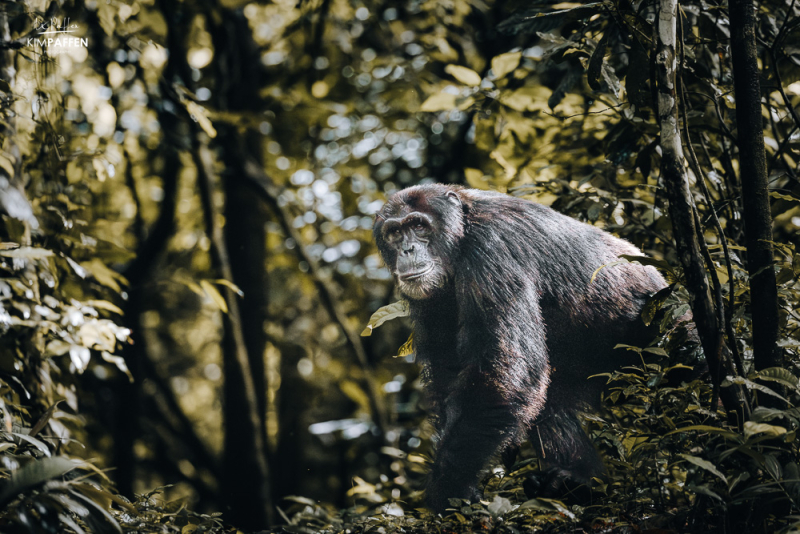 Venture into the depths of the Kyambura Gorge for an unforgettable chimpanzee tracking experience. As you trek through the dense forest, the thrill of coming face to face with these intelligent creatures is unparalleled. Listen to the echoing calls of the chimps as you follow their trails, and marvel at their agility as they swing through the trees. 
The Kyambura Gorge is also home to other primate species, including vervet monkeys and baboons, providing additional opportunities for unique wildlife encounters.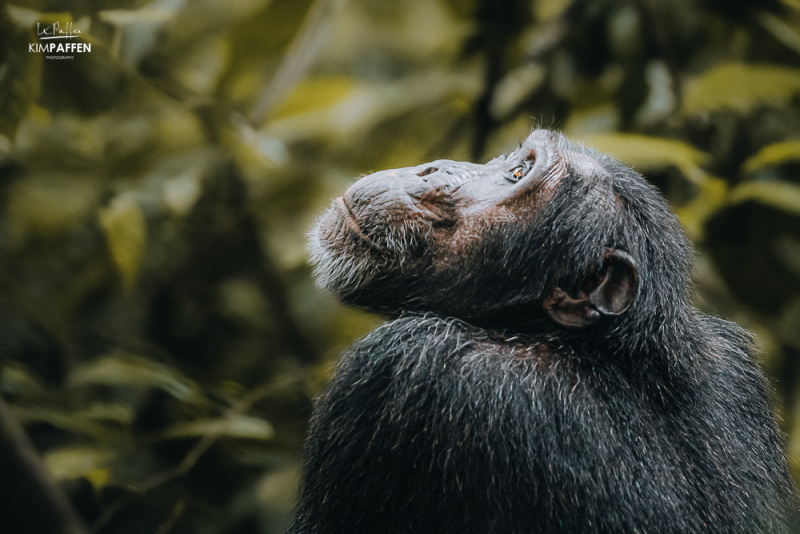 For those seeking a more intimate wildlife encounter away from the crowds, the Kyambura Wildlife Reserve that includes Kyambura Gorge, offers an unspoiled paradise. It's a lesser-explored area teeming with wildlife, focussing mostly on primates. Chimpanzee trekking is without a doubt a highlight near Queen Elizabeth National Park, but there are other places to go for Chimpanzee tracking in Uganda.
Related: Read 21 things to know about Chimpanzee trekking in Uganda and seeing the Chimps in Budongo Forest part of the Murchison Falls Conservation Area.
5 Spot tree-climbing lions in Ishasha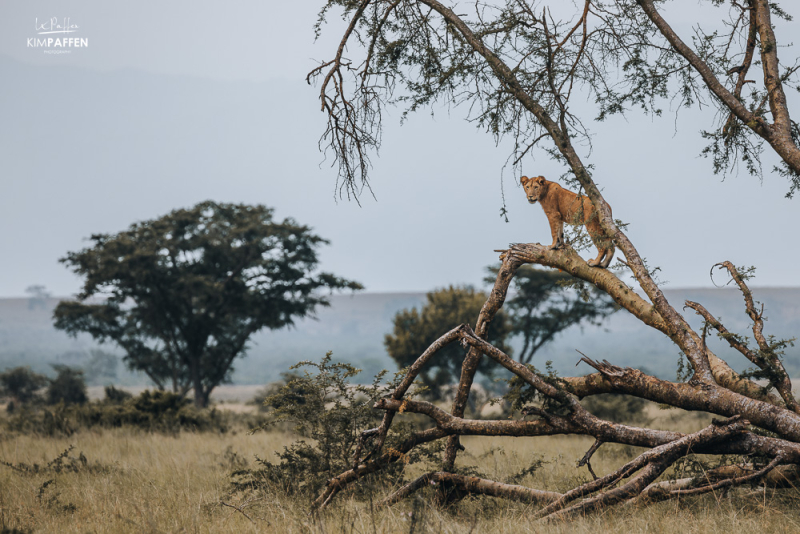 Exploring the southern part of Queen Elizabeth Park, the Ishasha Sector offers a one-of-a-kind wildlife encounter with its famous tree-climbing lions roaming the Ishasha plains. It's one of the most popular tourist attractions in Queen Elizabeth National Park.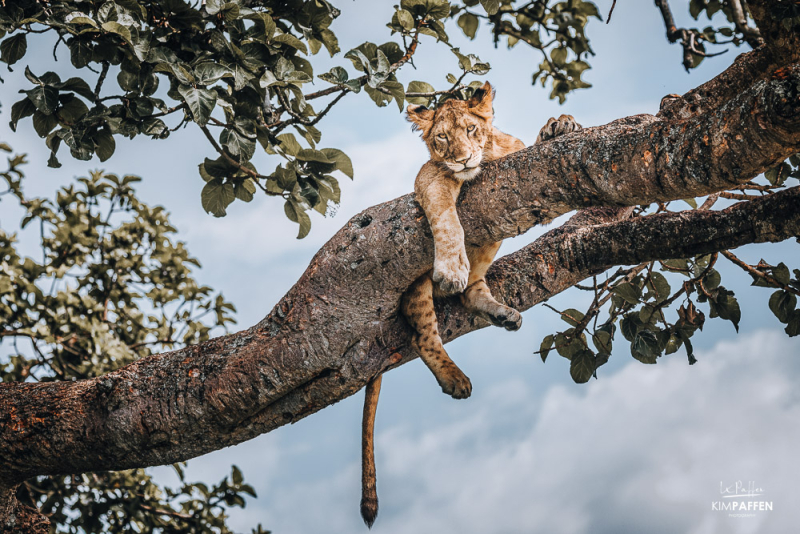 Witness these magnificent predators relaxing in a fig tree, a behavior unique to this area. It's one of the reasons Queen Elizabeth NP is famous. The Ishasha River provides a picturesque backdrop for game viewing, where you can also spot drinking buffaloes and elephants. Scenic drives through Ishasha Uganda reveal the park's diverse landscapes, each one a masterpiece of natural beauty.
6 Explosion Crater Lakes Drive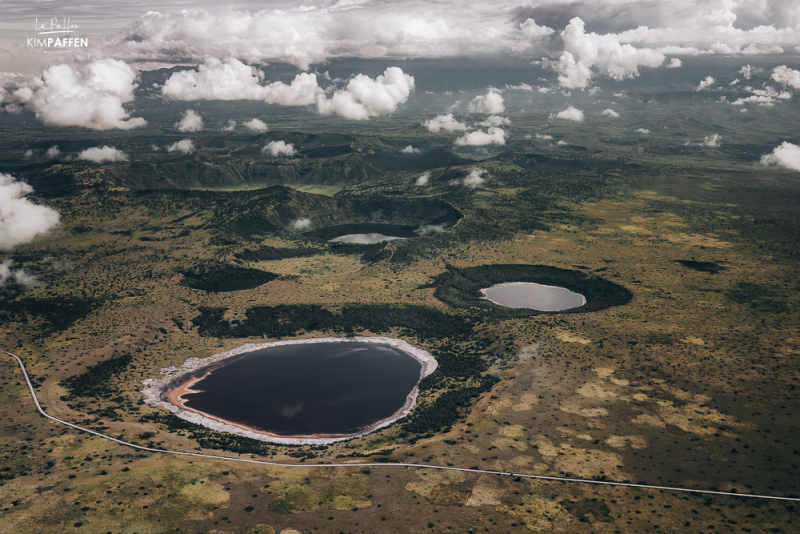 The stunning explosion crater lakes surrounding Queen Elizabeth National Park are magnificent and boast some of the best views in Uganda. Formed by ancient volcanic activity, these deep lakes are a striking contrast to the lush greenery and rolling hills that surround them. Learn about the geological history of the area and its impact on the ecosystem, providing a deeper appreciation for the wonders of Mother Nature.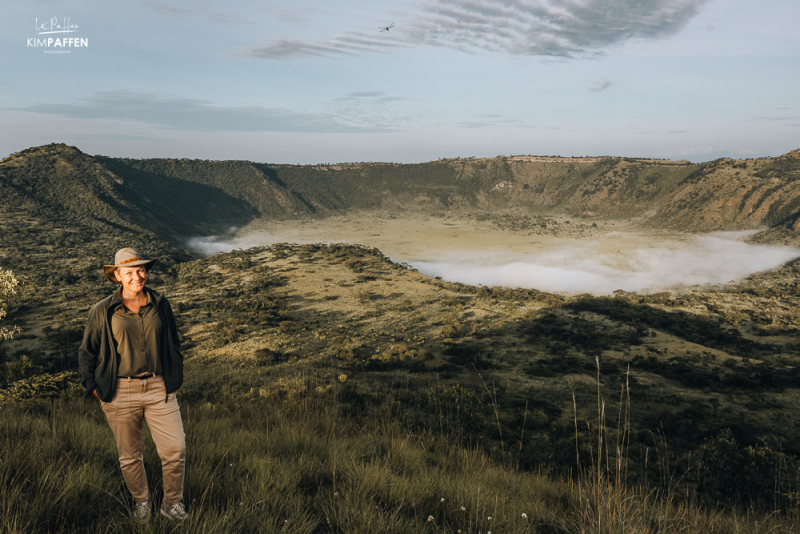 The Uganda crater lakes region is a paradise for nature enthusiasts and lovers of landscape photography, offering many opportunities to capture the natural beauty of the Kasese region. Apart from the Explosion Crater Lake Drive within Queen Elizabeth NP, there are also other nearby crater lakes worth exploring, like Twin Lake.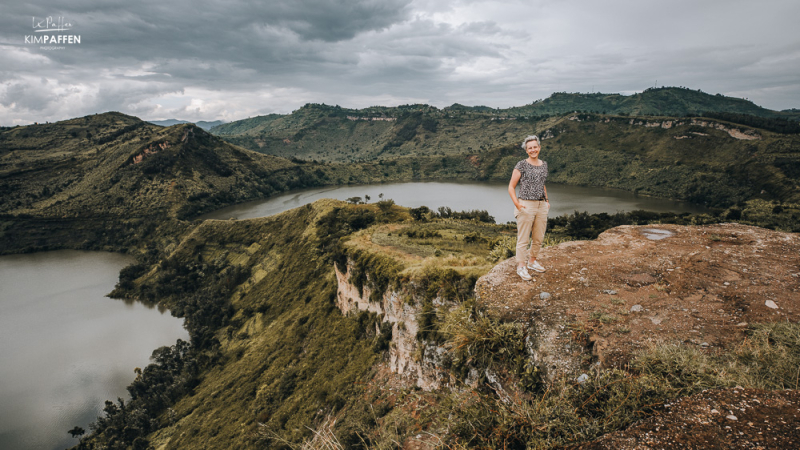 Visiting the crater lakes is a top activity not to be missed on your Uganda Itinerary.
7 Visit Kataara Women's Group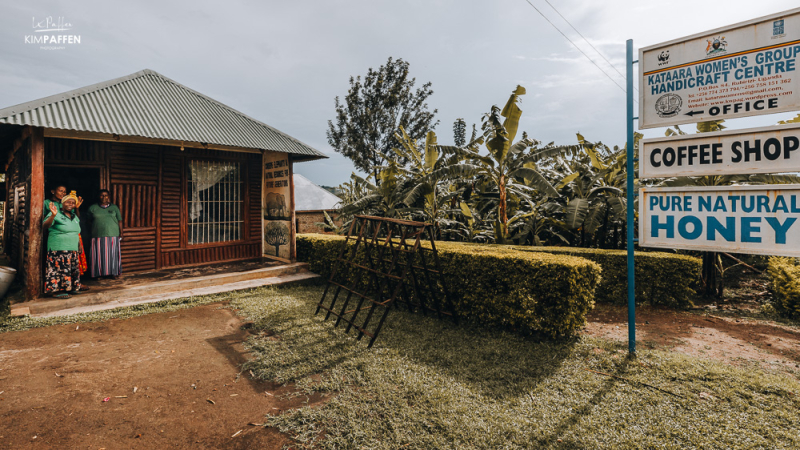 A journey to Queen Elizabeth National Park is not just about wildlife and landscapes–it is also an opportunity to immerse yourself in the vibrant local culture. Responsible travel is at the heart of any visit to Queen Elizabeth National Park. Engaging in community-based tourism initiatives in Uganda allows you to support sustainable practices and contribute positively to the well-being of the local communities.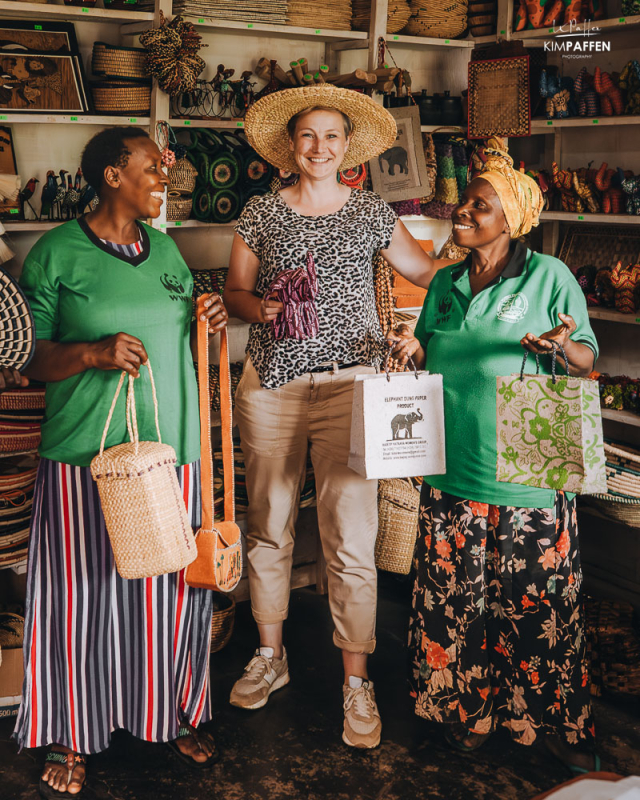 A wonderful community to visit is the Kataara Women's Poverty Alleviation Group (KWPAG) that surrounds Queen Elizabeth National Park in Katara Village. The women are making a living out of elephant dung papers from which they make different products like books, necklaces, folders, and beads. This is possible because of an agreement with Uganda Wildlife Authority, that permitted them to access the resources necessary for their activities from Queen Elizabeth National Park.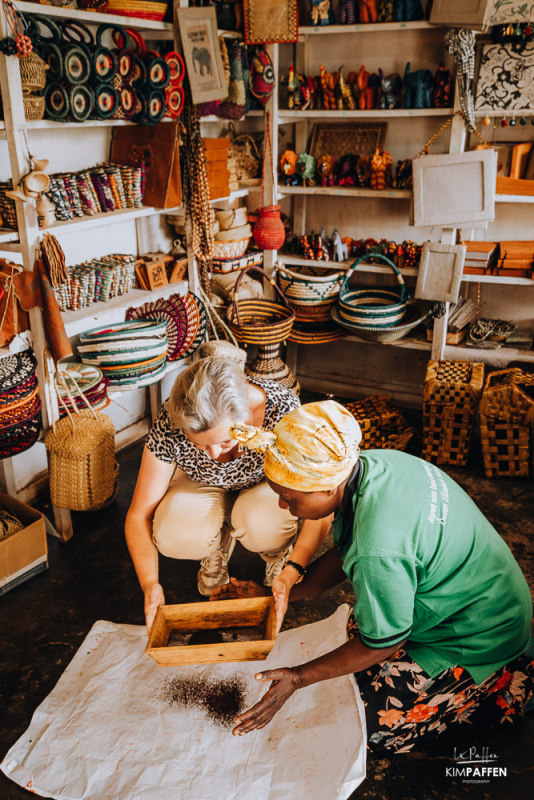 But that's not all. For climate change adaptation they have also started setting Beehives at the Park Boundary of Queen Elizabeth National Park to reduce human-elephant conflicts in the Kataara community, and it will also improve women's income to harvest honey for sale including cross-pollination of community crops to increase crop production thus boosting income for the local community after the sale of surplus food. 
Other things they do are selling coffee from their own plantation and weaving. If you are into a cultural experience and would like to give back to the community, this is the best cultural thing to do nearby Queen Elizabeth National Park.
8 Nature Walk or Hiking Trail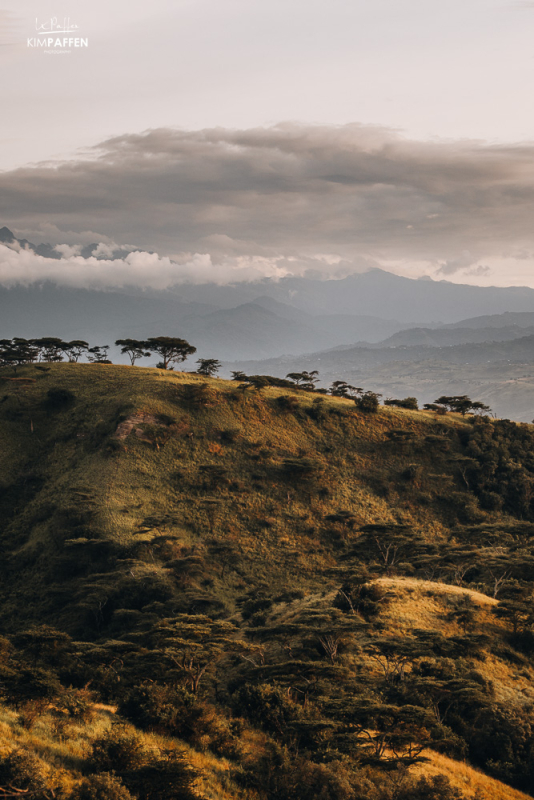 For those seeking a closer connection with nature, guided nature walks and hiking trails offer a chance to immerse yourself in the natural beauty surrounding Queen Elizabeth NP. Explore Maramagambo Forest, and discover its wonderful flora and fauna or hike to the Kyambura Gorge for awe-inspiring panoramic views of the park's savannahs. 
Nature enthusiasts and photographers alike will be inspired by the breathtaking vistas of the hiking trails in Queen Elizabeth NP and the opportunity to capture this untamed wilderness.
9 Birdwatching in Queen Elizabeth National Park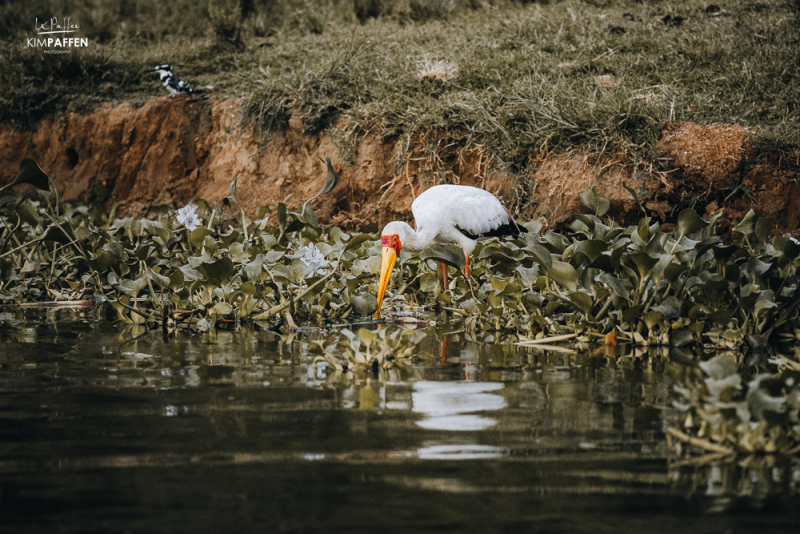 Queen Elizabeth National Park is a birdwatching paradise in Africa. From the smallest sunbirds to the majestic African fish eagles, the park's skies are full of colorful feathers. With over 600 bird species recorded in this specific protected area, Queen Elizabeth National Park in Uganda has the most bird species in East Africa, varying from savannah birds to forest- and water birds.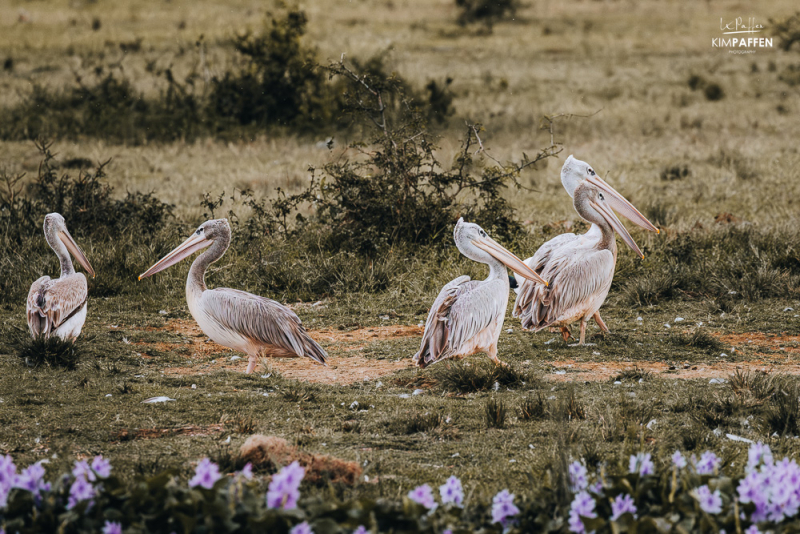 The amount of special bird species makes QENP a prime birding destination. Every year, millions of migratory birds make their temporary homes in the park from November to April. 
Some notable bird species to spot in Queen Elizabeth are the prehistoric-looking Shoebill Stork in the Ishasha swamps, pelicans, flamingoes, Fish Eagle, Pel's Fishing Owl, Swamp Flycatcher, Palm-nut Vulture, Great Blue Turaco, black-headed Gonolek, Yellow-throated Cuckoo, and the Collared pratincole.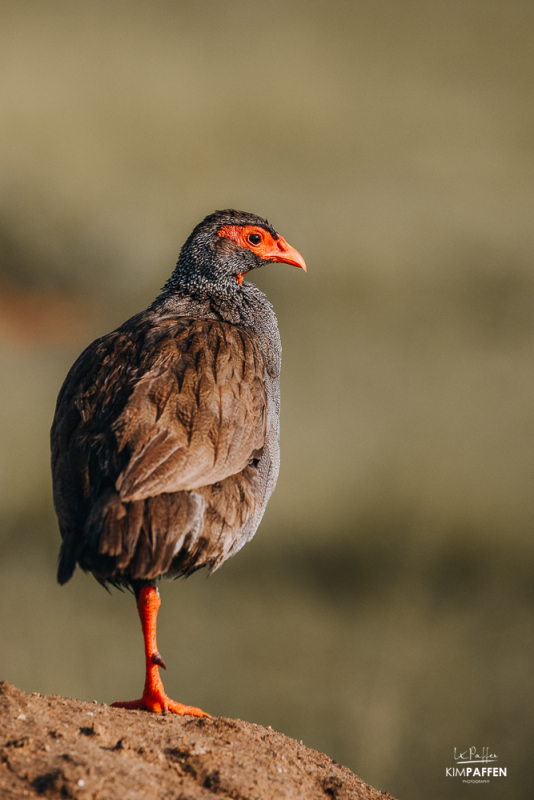 Guided birdwatching tours in Uganda allow identifying a wide range of species. Interested in birdwatching in Uganda? Find specialized Uganda Birdwatching Tours on SafariBookings.com.
10 Lake Edward Fishing Trip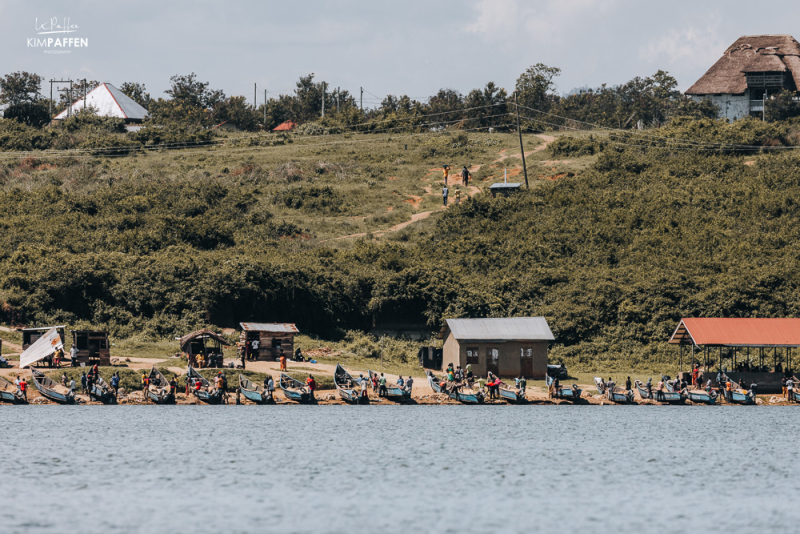 For a peaceful experience, go fishing on Lake Edward, near Uganda's Queen Elizabeth National Park. As you wait for the Nile perch or tilapia to bite, take in the serenity of Lake Edward. The Queen Elizabeth Community Fishing and Tourism Information Centre also offers fishing trips and also teaches you more about the process of catching, cleaning, and selling fish.
11 Learn about conservation programs
Get involved in the conservation efforts of Queen Elizabeth Park by participating in community-based initiatives, for example, tree planting activities. Reforestation projects play a crucial role in preserving the natural habitat and biodiversity, and your contribution will have a lasting impact on the park's sustainability.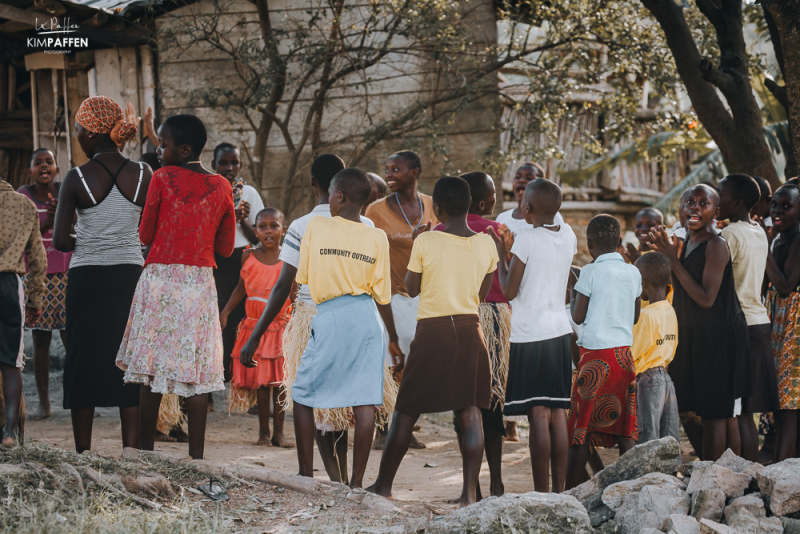 From community involvement in nature protection to wildlife conservation initiatives aimed at protecting endangered species in Uganda, Queen Elizabeth National Park is committed to ensuring the longevity of its natural wonders.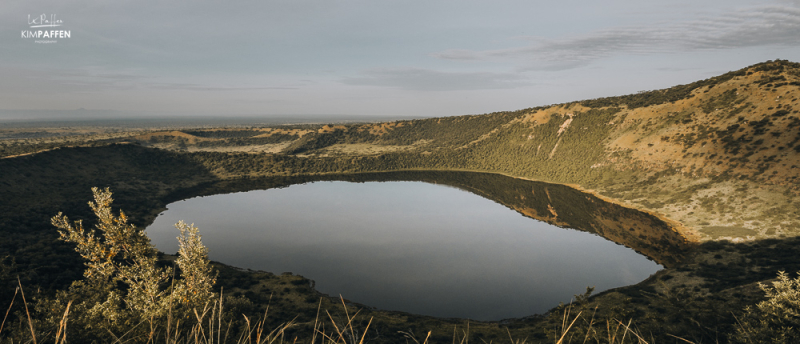 Supporting conservation projects is an integral part of responsible travel in Uganda, and by contributing to these efforts, you play a vital role in preserving the environment for future generations. Giving back to nature is one of the best things you can do in Queen Elizabeth NP as a responsible traveler. Inquire with local tour operators, conservation organizations, or community-based tourism initiatives in the region.
12 Explore Dave the Cave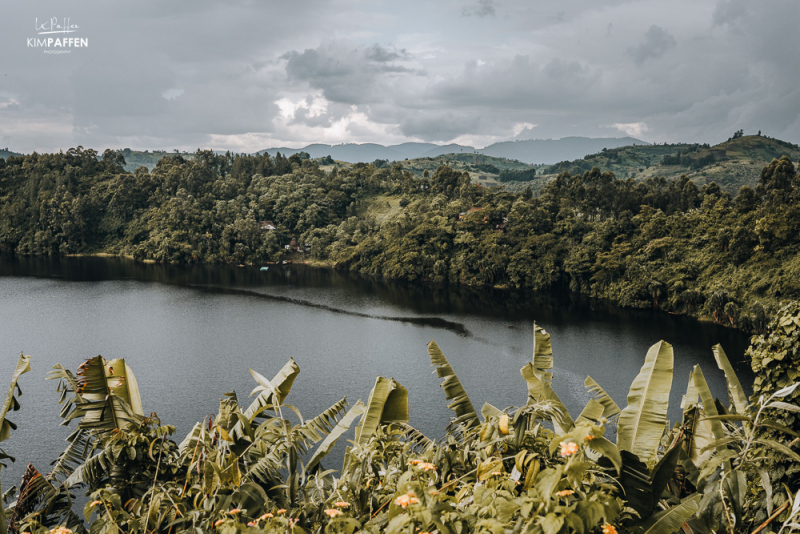 Delve into the rich cultural heritage of the region by exploring the cultural sites near Queen Elizabeth Park Uganda. Among these sites are Dave the Cave and the Amabere Ga Nyina Mwiru Caves (Fort Portal). The caves offer a unique insight into the local beliefs and traditions, allowing you to step back in time and uncover the mysteries of the past. Ancient ruins and artifacts also dot the landscape, telling stories of a vibrant and ancient civilization that once thrived in the area. 
Dave the Cave is part of a unique Dave the Cave Eco Lodge and Cultural Campsite overlooking The Crater Lake called Kamweru. It's a steep walk down and can get slippery when wet. Close to Dave the Cave, in Nyanzibiri Village, you can also find the so-called twin lakes. Conservation highlights of Dave the Cave in Uganda are planting local medicinal trees and plants and offering a habitat to over 350 bird species. It's also a research site for geography and volcanology students that study landscape formations.
13 Photo Safari Queen Elizabeth National Park Uganda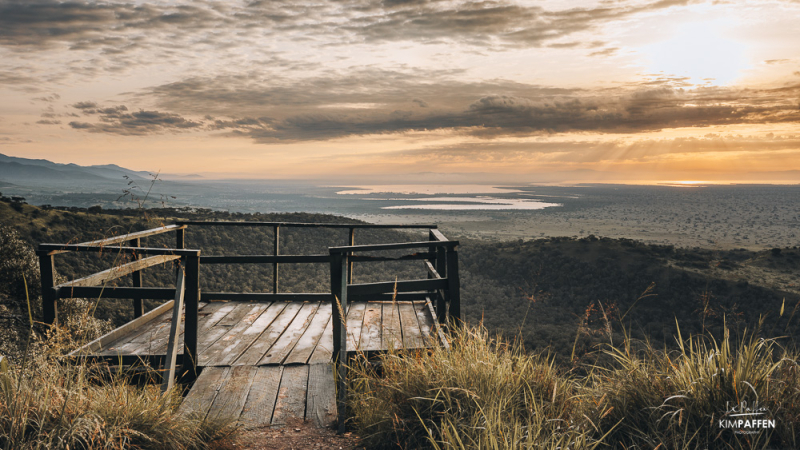 Queen Elizabeth National Park presents a plethora of opportunities for nature photography and wildlife photography, making it a dream destination for nature & travel photographers like me. 
Capture the beauty of the park's wildlife, from members of the Big Five (except the rhinoceros) to the vibrant bird life. Master the art of capturing landscapes, from the vast savannah to the tranquil waters of the Kazinga Channel. 
Photography Tours Uganda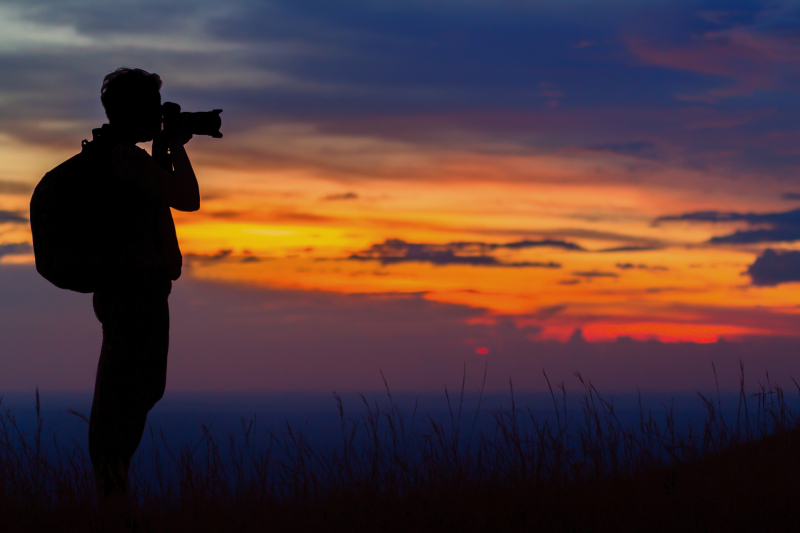 Would you like to go on a photo safari to Uganda that includes a photography tour in QENP but also other gameparks in Uganda, with me as your Photography Tour Leader?
I work closely together with a local Ugandan Tour Operator supplying us with a solid open-roofed 4×4 game drive vehicle and driver guide. I will be your photographic tour leader providing valuable photography tips and insights to help you capture better photos, ensuring that you return home with a collection of breathtaking images that tell the story of your journey through Uganda!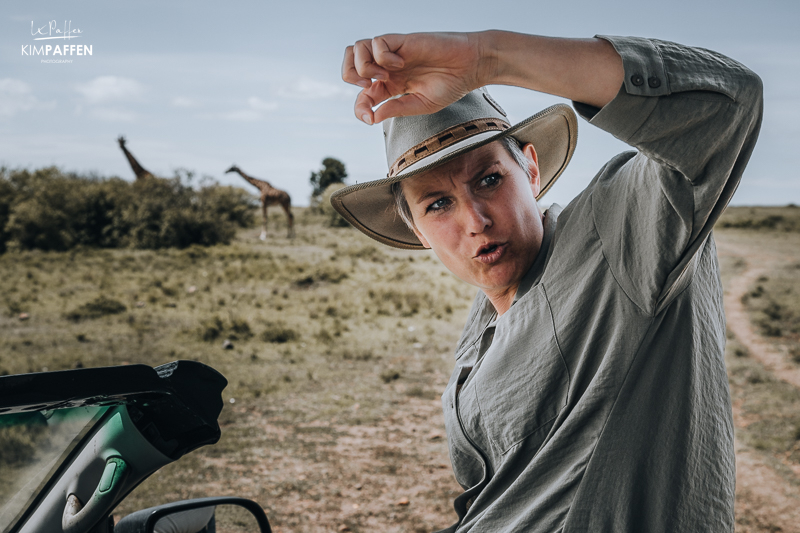 Would you like to have me as your photographic safari leader? Sign up for my newsletter to be the first to know about new group trips or get in touch. On top of that, I'm a qualified nature guide (NQF2) making sure I'll teach you everything about wildlife and the environment they live in. 
RELATED: 14 reasons to join a safari guide course 
14 Equator Photo stop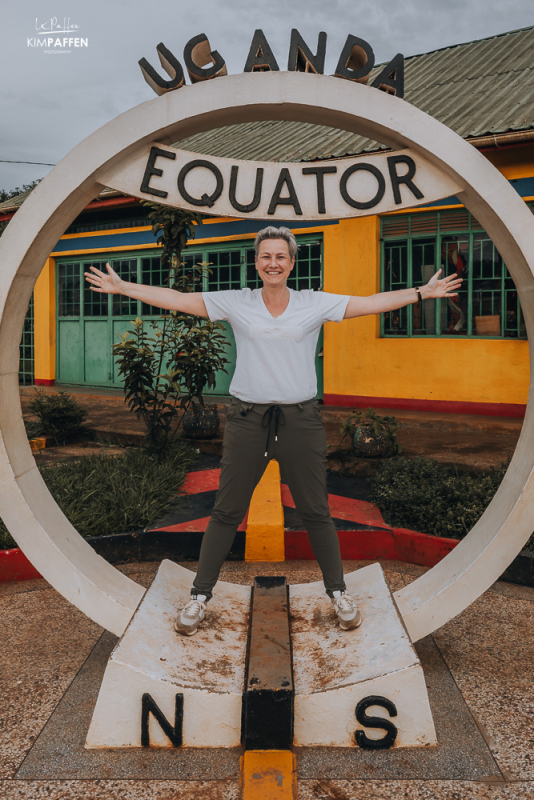 A photo stop at the Equator is an absolute must, and luckily, it's near Queen Elizabeth National Park. The iconic Equator Sign marks a significant geographical line, providing an excellent photo opportunity. Capturing the moment with one foot in both the Southern Hemisphere and Northern Hemisphere makes for a cherished memory of your time in Uganda. 
Visiting the Equator in Uganda also offers a chance to learn about the Coriolis effect: Water drains in different directions on either side of the Equator, and you can witness the balancing act of water disappearing down a drain without swirling. It's not just a touristy sign; it's a chance to witness the wonders of our planet and therefore one of the best things to do near Queen Elizabeth National Park.
15 Cool off at Kororo Falls
Kororo Falls is a hidden gem about 2 hours from Queen Elizabeth National Park that promises a refreshing escape from the African wilderness. Nestled in the picturesque landscape of Uganda, this waterfall is a must-visit attraction for those seeking tranquility and natural beauty.
Cooling off at Kororo Falls is a wonderful thing to do if you have more days to spend around Queen Elizabeth Park National Park Kasese. The natural pool formed at the base of the waterfall beckons you to take a refreshing dip, washing away the fatigue from your wildlife safaris and explorations. Listen to the sounds of the forest, the chirping of birds, and the rustling of leaves as you enjoy a moment of serenity in this off-the-beaten-path wonder.
Plan your trip to Queen Elizabeth National Park Uganda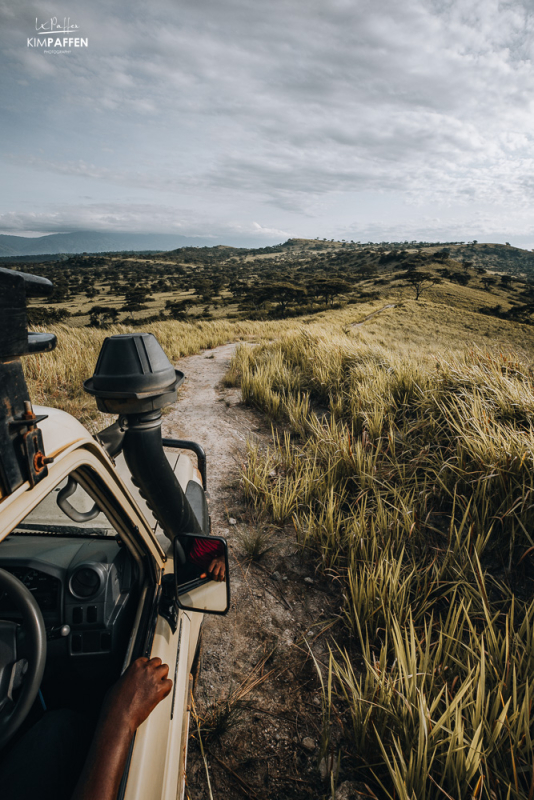 Things to know for planning a visit to Queen Elizabeth National Park include understanding the best time to visit Uganda, getting necessary safari permits, and being aware of entry fees. Research the activities you wish to do, ensuring that you make the most of your time in this beautiful destination. Researching transportation options in Queen Elizabeth NP and to nearby areas will help you plan a smooth travel experience.
Entrance Fee Queen Elizabeth National Park Uganda
The Queen Elizabeth National Park entrance fee is 40 USD for foreign non-residents (2023-2024). Check the latest prices on the UWA rate sheet.
Best time to visit Queen Elizabeth Park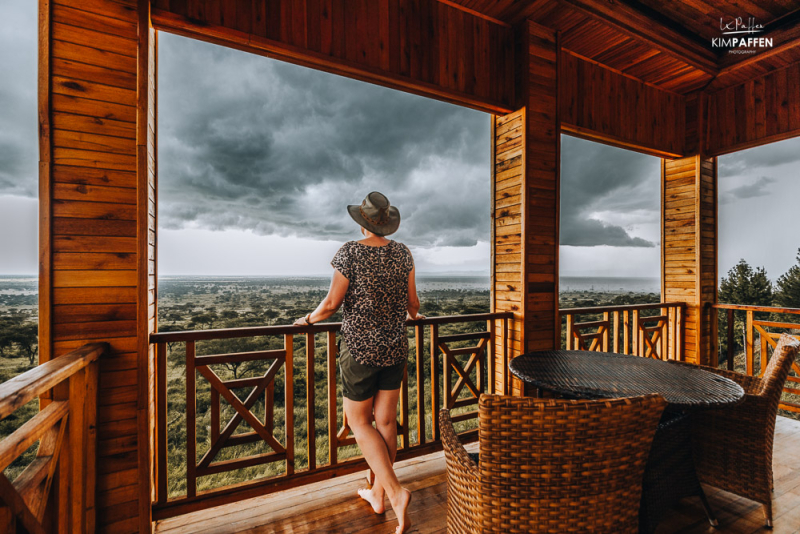 Queen Elizabeth National Park Uganda is accessible year-round, and each season has its unique advantages. The best time to visit depends on your interests and tolerance for the weather in Queen Elizabeth Park. Regardless of the season, the park offers incredible wildlife encounters and stunning landscapes, from lush greenery during the wet season to prime wildlife viewing in the dry season. 
Overall, the park has two primary seasons: the dry season from December to February and June to September, and the wet season from March to May and October to November. In general, the dry season is the best time to visit Queen Elizabeth Park, with minimal rainfall and sunny days. However, I also love the rainy season in Uganda as it's less crowded.
Related: the best time to visit Uganda and Uganda Weather by Month.
How to get to Queen Elizabeth National Park?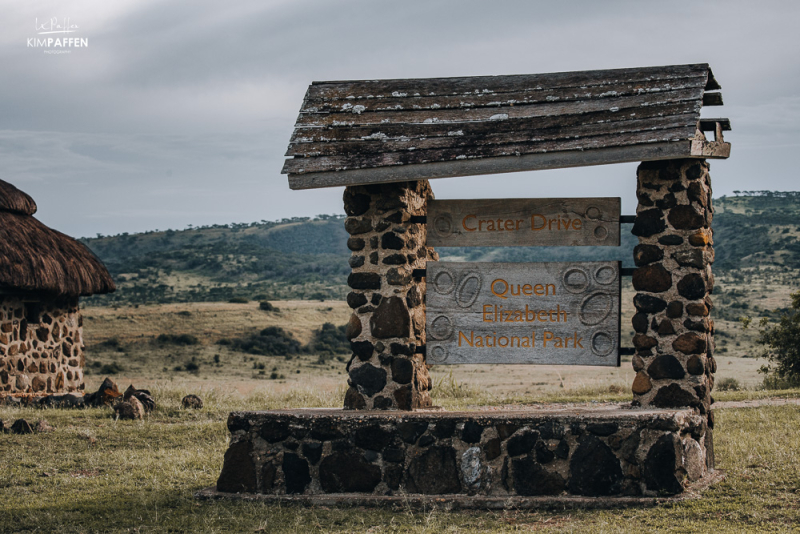 Queen Elizabeth National Park in the Western Region of Uganda is part of the Kasese District. A small portion of the park also belongs to the Bushenyi District. Getting to Queen Elizabeth National Park from Kampala, the capital city, by road is 5–6 hours. The primary route is via Masaka - Mbarara - Bushenyi - Kasese, passing through towns like Fort Portal and Kasese. 
You can also fly from Entebbe International Airport in Uganda and take a domestic flight to Kasese Airstrip or Mweya Airstrip, the closest airport to Queen Elizabeth National Park. Book with Aerolink Uganda or Fly Uganda. From Kampala, you can also take a local bus (matatu) to Fort Portal or Kasese, but most tourists visiting Queen Elizabeth use private transportation as part of a guided safari tour.
Where to stay in Queen Elizabeth National Park Uganda?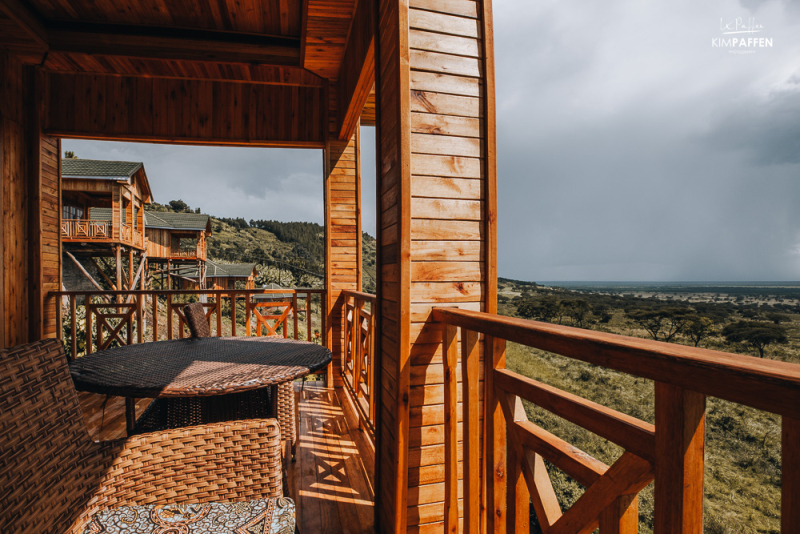 There are various Uganda safari lodges and accommodation options available near the park, each offering a unique experience. Luxurious lodges provide a comfortable retreat. Eco-friendly lodges are nestled seamlessly into the natural surroundings, offering a harmonious blend of comfort and nature. For a more intimate connection with the outdoors, camping and glamping experiences are available too. I've stayed at Parkview Safari Lodge near Queen Elizabeth.
Parkview Safari Lodge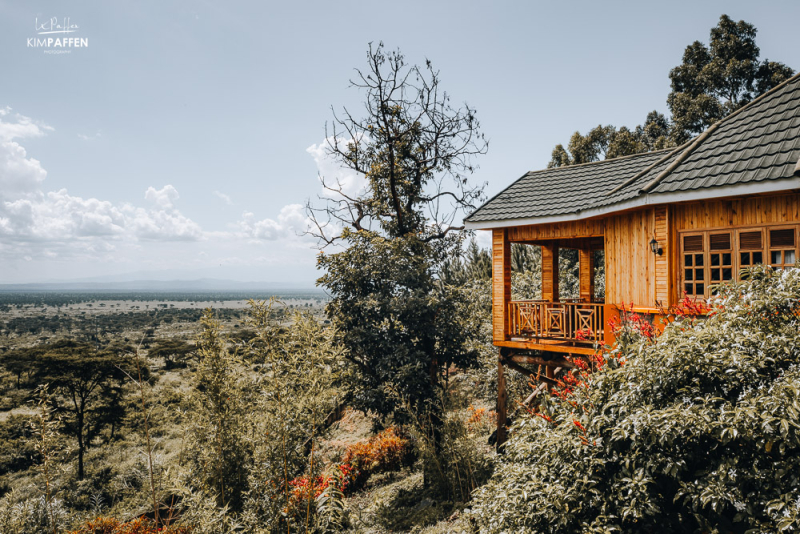 This wonderful lodge overlooking the plains of Queen Elizabeth NP offers value for money! The views are priceless, the beds are comfortable, the food is good and the staff is caring and friendly, so what more can you wish for? A swimming pool? Check! Parkview Safari Lodge has an enormous swimming pool offering wonderful views as well.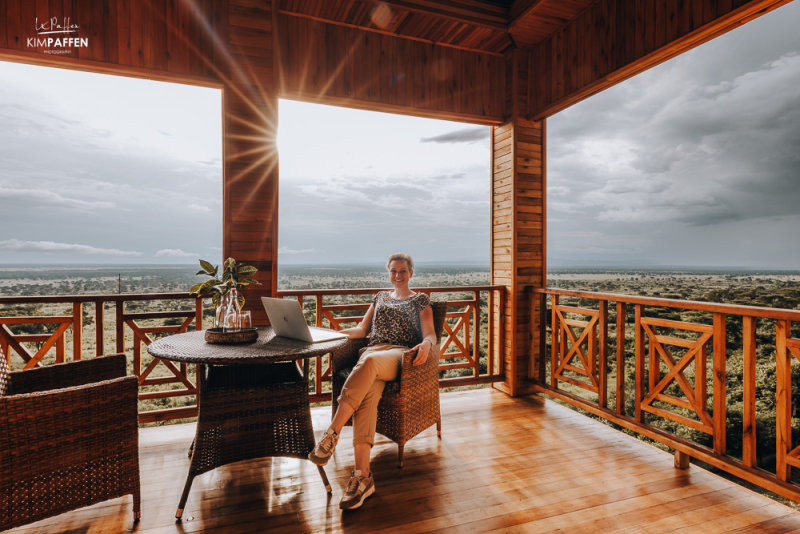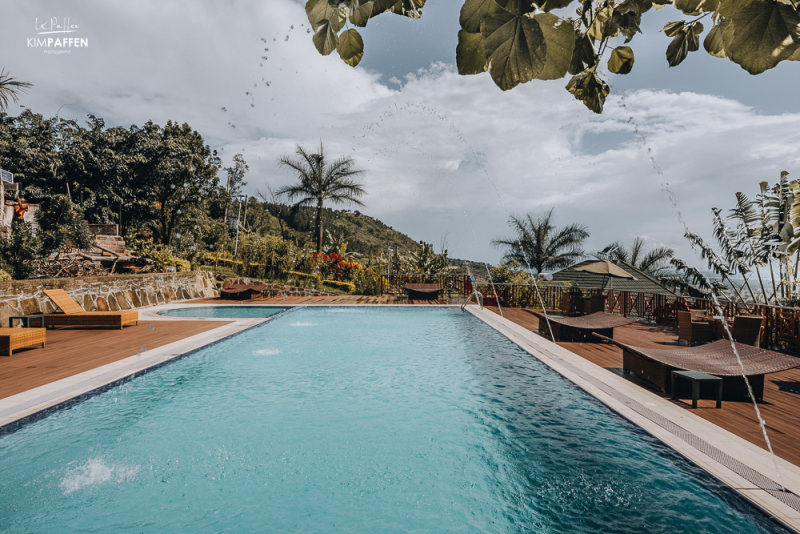 Find the latest rates for Parkview Safari Lodge on Booking.com.
Queen Elizabeth National Park Packages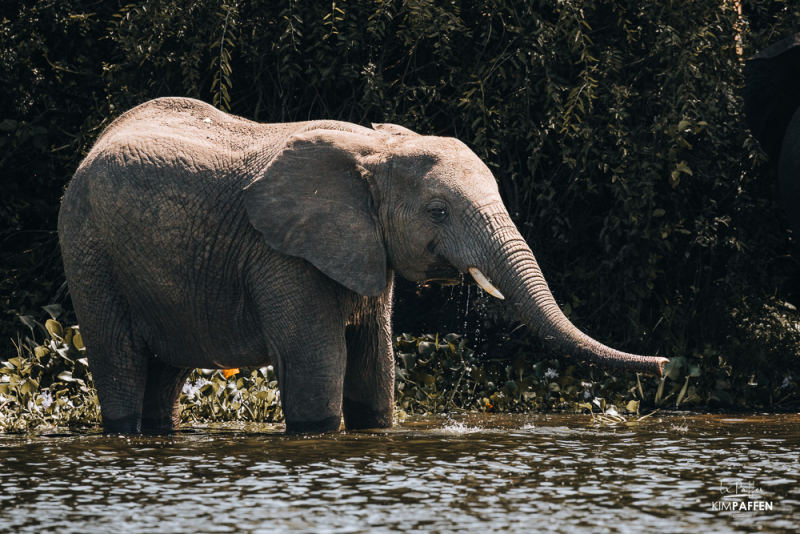 How much does it cost to go to Queen Elizabeth National Park? Safari prices vary from budget safari packages that involve camping to exclusive safari tours that include domestic flights and 5-star lodges. For a 3-day safari in Queen Elizabeth National Park, Uganda safari prices vary from 500 USD to 1500 USD.
Uganda Travel Tip if you don't have a lot of days to spend in Uganda: Combine Queen Elizabeth and its surrounding tourist attractions with gorilla trekking in Bwindi National Park. On your way from Queen Elizabeth to Bwindi Forest National Park, have a lunch stop at Lake Bunyonyi. After Gorilla trekking in either Rushaga or Nkuringo, opt for a domestic flight from Kisoro (close to the gorillas) back to Entebbe.
Want to book a safari tour in Queen Elizabeth or combine it with Gorilla Trekking in Uganda? Check out these Queen Elizabeth NP safari packages operated by some of the best Uganda safari companies.
The 15 best things to do in Queen Elizabeth NP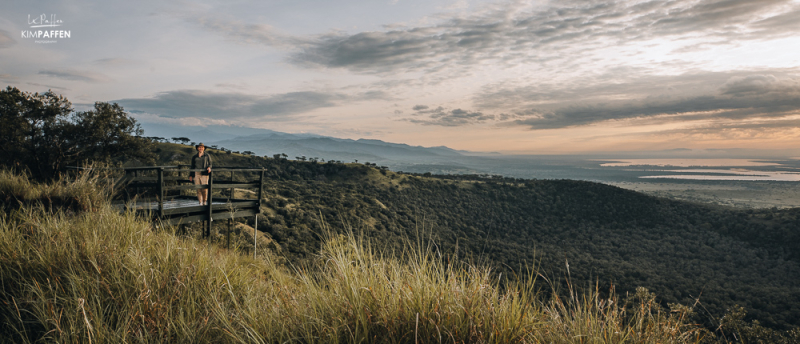 I hope this comprehensive Travel Guide for Queen Elizabeth NP with the top tourist attractions will help you choose your responsible travel activities, book your stay near Queen Elizabeth National Park and plan your best safari in Uganda. There used to be a hot-air balloon safari over Queen Elizabeth, but unlike what you read on the web, it's no longer offered in this Uganda National Park.
Queen Elizabeth National Park is famous for several reasons, making it one of the most popular national parks in East Africa. The area is an example that a harmonious relationship with nature is not only possible but essential to preserve our planet's most precious treasures. So, whether you're a  nature enthusiast, an adventurous soul, or simply someone seeking a transformative outdoor experience, Queen Elizabeth National Park beckons you to explore its wonders and make memories that will last a lifetime.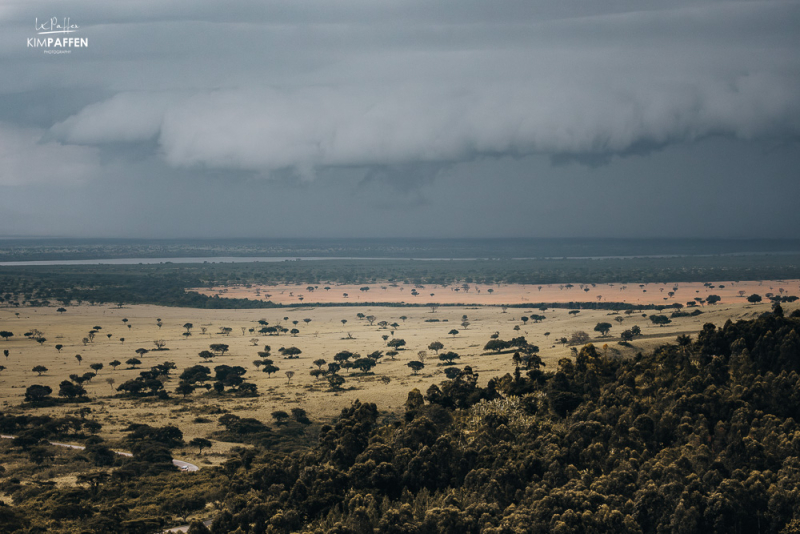 In summary, here are the 15 best things to do in Queen Elizabeth National Park Uganda and the reasons for its fame:
Safari Game Drives 
Boat Safari Kazinga Channel 
Capture Mweya Peninsula Views
Chimpanzee Tracking
Ishasha Tree-climbing lions safari 
Explosion Crater Lakes Drive
Katara Women Community-visit
Nature Walk or Hiking Trails
Guided Birdwatching activity
Fishing on Lake Edward
Conservation program
Dave the Cave
Photo Safari Tour
Equator Photo Stop
Kororo Falls