In this article
Table of contents
Articles in this category
Bwindi Impenetrable National Park
Bwindi Impenetrable National Park in Uganda is situated in southwestern Uganda on the Rift Valley and is declared a UNESCO World Heritage Site due to its natural beauty and ecological uniqueness. This tropical rainforest is 321km2 and has an altitude of 1160m - 2607m above sea level.
The impenetrable forest is famous for its wild mountain gorillas. Almost half of the world's mountain gorilla population lives in the densely vegetated mountain range of Bwindi Forest where tourists are able to track these great apes and see the impressive human-like primates in the wild. Gorilla trekking for travelers first started in 1993 with the Mubare Gorilla family as the first habituated gorilla group to visit and track.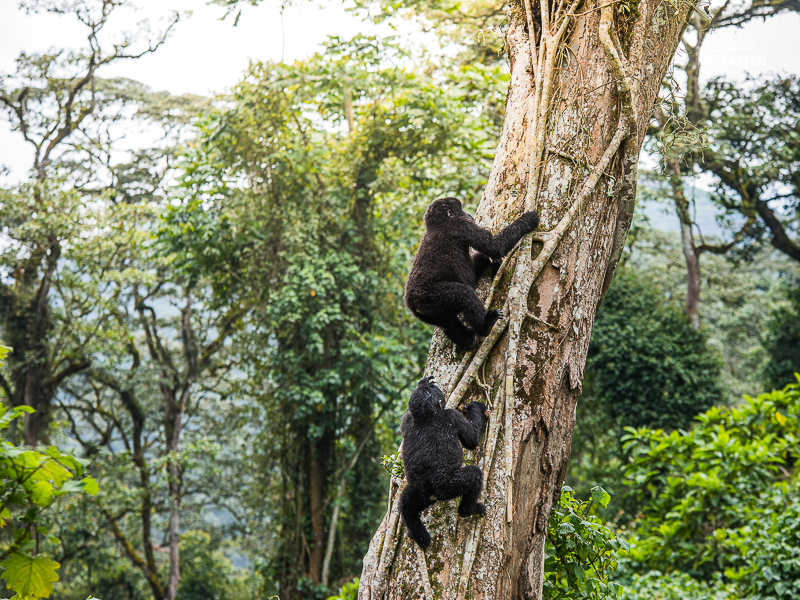 The biologically diverse rainforest with its iconic mist-covered hillsides contains roughly 400 plant species, 120 mammals including bush elephants and antelopes, and 350 bird species. Bwindi is also home to an estimated 200 butterfly species and reptiles, like lizards, geckos, snakes, and chameleons. Bwindi National Park is also the source of five rivers, all flowing into Lake Edward.
RELATED: Read everything you need to know for planning your gorilla safari in Bwindi Impenetrable National Park, Uganda.
Planning to visit Bwindi Impenetrable Forest National Park in the future? Pin this article for later use!