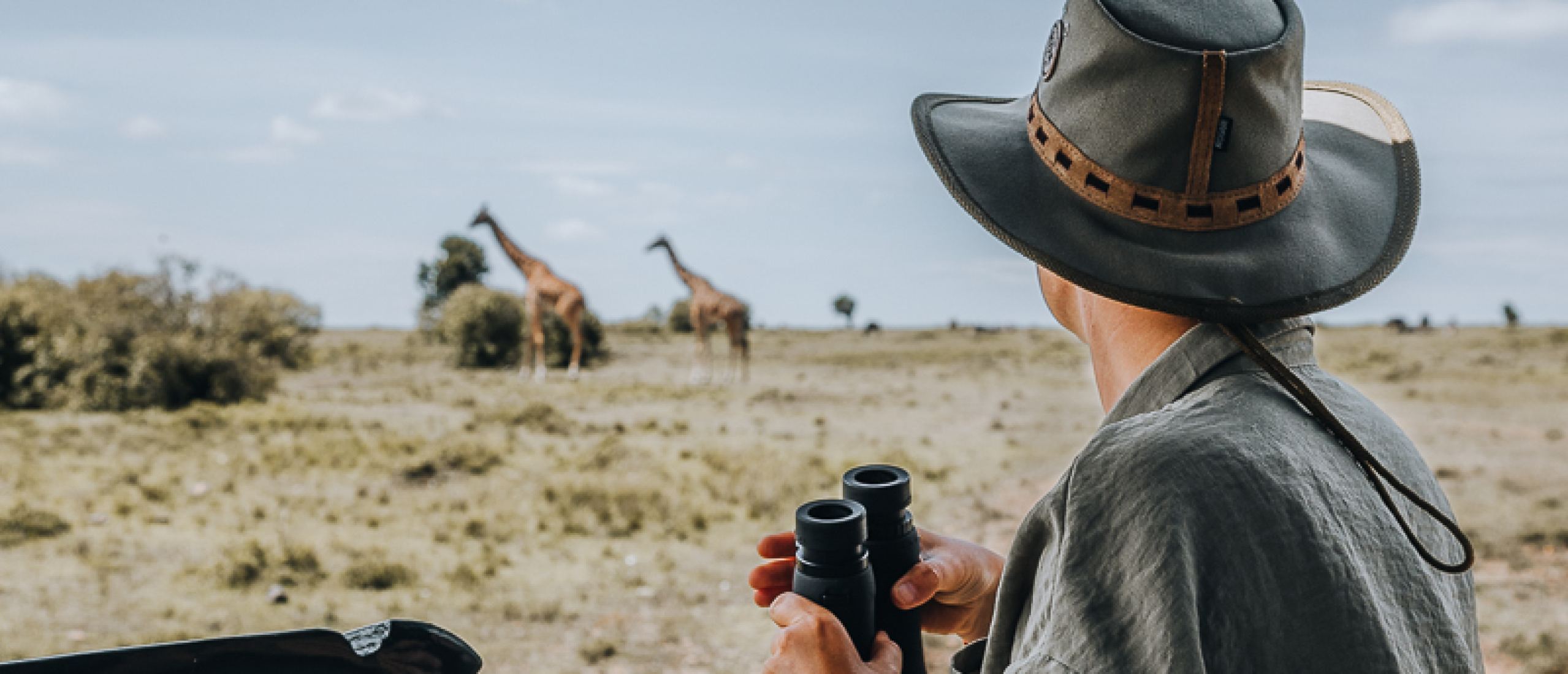 What is a Field Guide and how to become it?
A field guide or nature guide is a trained and experienced professional who leads tours and provides education and interpretation about the local flora, fauna, and natural heritage, history, folklore and beauty of an area. Field guides are often employed by tour companies, national parks, and other organizations that offer guided tours and educational experiences in natural areas.
as a guide you have the potential to provide your guests with life-changing experiences. This is a powerful and rewarding ability!
What does a field guide do?
Field guides are typically highly knowledgeable about the natural environment and are trained to identify and interpret a wide variety of plants, animals, and other natural features. They are also skilled in tracking and spotting wildlife, and they use their knowledge and expertise to help guests have the best possible experience.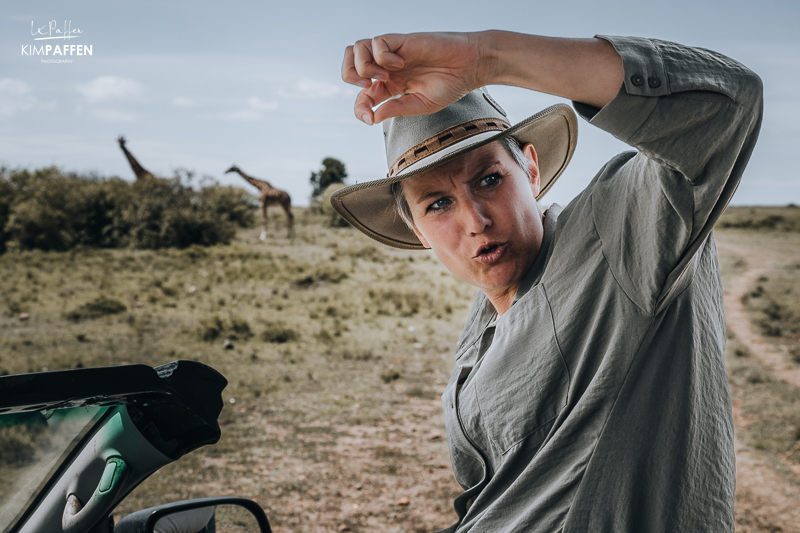 Because of their knowledge of nature and wildlife, a field guide is also often called a safari guide, a wildlife guide or a nature guide. While in the field, a guide often carries a field guide, a reference book to help identify plants and trees, birds and animals, tracks, or other natural objects like rocks and minerals.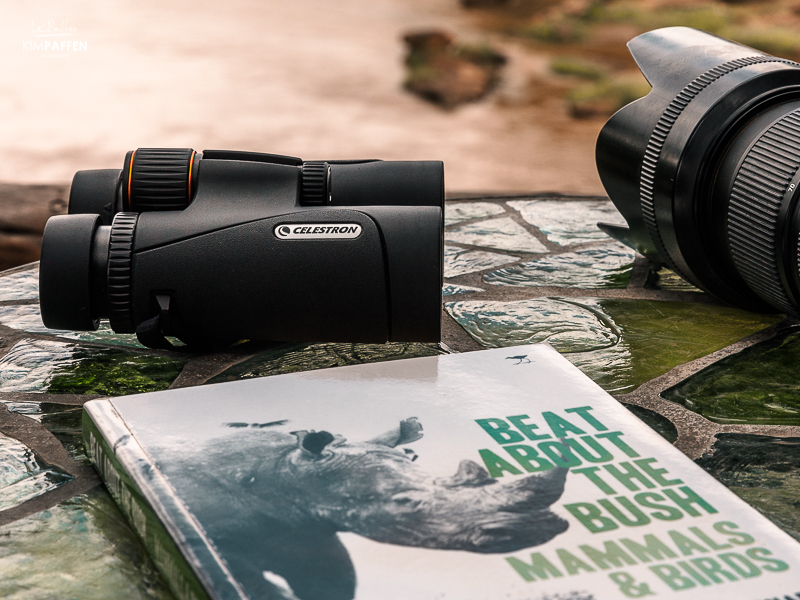 In addition to leading tours and providing education, field guides are responsible for the safety and well-being of their guests. They are trained in first aid and emergency procedures, and they work closely with rangers or other staff to ensure the safety of the guests.
What is the difference between a field guide and a ranger?
A nature guide (field guide) has an educational role to create awareness of the importance and vulnerability of the natural and cultural environment and acts as the link between the guests and the natural and cultural surroundings. The guide provides a learning experience in a manner that the individuals learn more from the environmental and cultural interaction in the company of the guide than they would without the presence of the guide. 
A game ranger usually doesn't deal with guests in an educational way and focusses on conservation management of a specific area.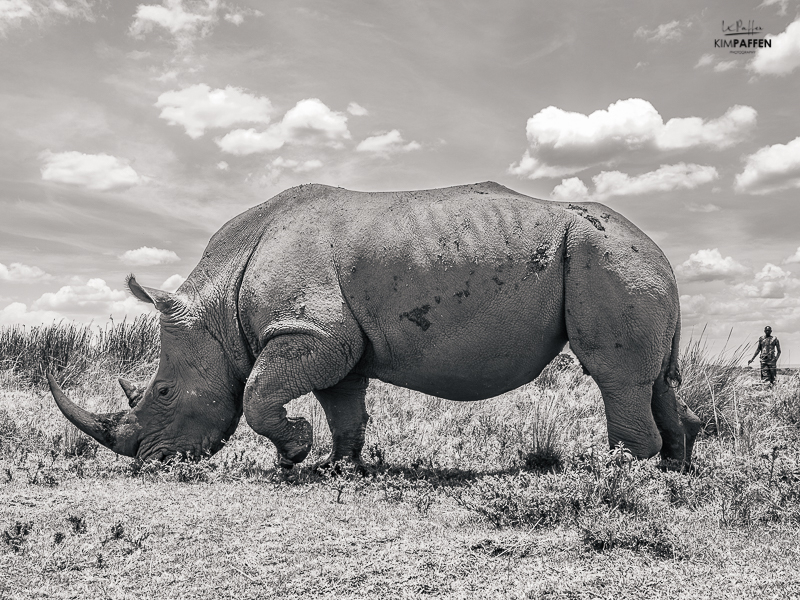 What is the aim of a nature guide?
The main aim of a nature guide is to reveal and expose people to the natural heritage, history, folklore & beauty of an area. They need to create awareness of the complexities of the natural environment by sharing factual knowledge and meaningful interpretation of the events taking place around them. 
Nature guiding is carried out within the framework of providing a high standard and quality service with safety and enjoyment for learning.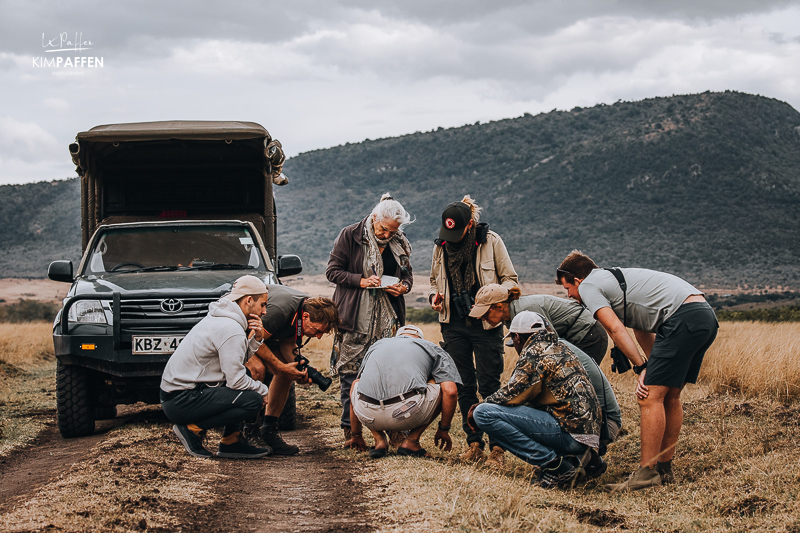 What is an ethical guide?
An ethical nature guide has passion, knowledge, and above all respect for wildlife, the environment and cultural heritage. A field guide gives the guests the best possible guided nature experience without interfering with, or negatively influencing or damaging the natural environment in which they are guiding.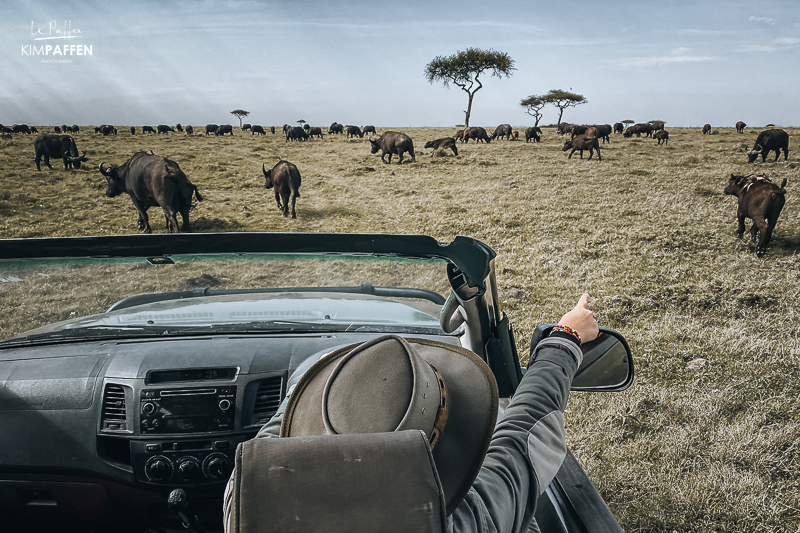 Nature guiding and sustainable tourism
Sustainable tourism is a key concept in the definition of guiding, qualifying the way in which present generations should utilize the earth and its resources. It is important to be in balance and to live in harmony with nature so that future generations can benefit from wildlife reserves.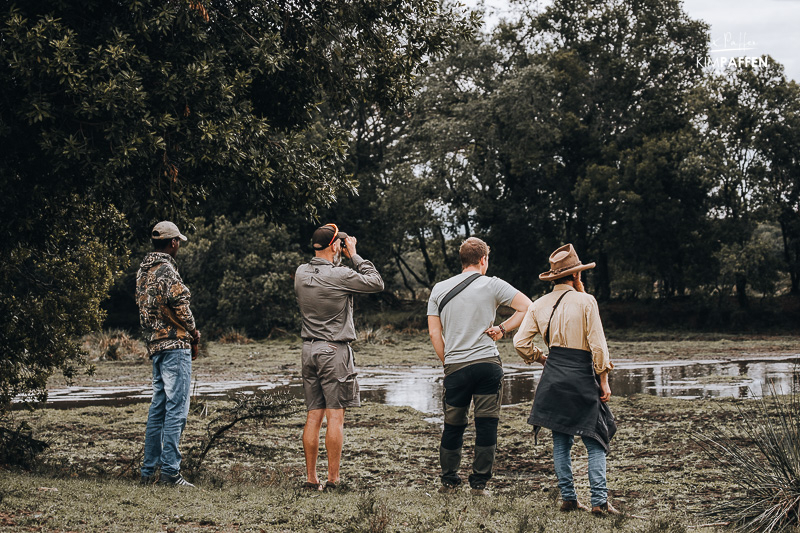 How to become a qualified field guide?
To become a qualified guide you need to:
Be declared competent theoretically and practically for the NQF2 Nature Site Guide or FGASA Apprentice Field Guide. 
Obtain a recognized Level 1 First Aid Certificate
Get a PrDp license (not to qualify, but to work on vehicle-based guiding like game drives on safari)
As official partner and ambassador of EcoTraining, the pioneer and leader in Safari Guide and Wildlife Training, you can book your courses through us!
I'm an accredited FGASA & CATHSSETA Field Guide (NQF2) able to share my personal experience with you. Find more information about the Field Guide Courses or fill in the form below to receive more information straight to your inbox.
Field Guides Association of Southern Africa (FGASA)
The function of the Field Guides Association of Southern Africa or FGASA is to provide professional guiding principles, encouraging an ethical code of conduct, quality assurance and official certification of field guides.
The FGASA Code of Conduct consists of 11 principles for guiding:
Adhering to universal professional standards, norms and values
Adhering to South Africa's laws, regulations and customs
Rejection of touting
Being reliable and responsible at all times
Avoiding usage of substances that could compromise their abilities in any way, while in the public eye and specifically while responsible for a guided experience
Caring for the safety of tourists
Having adequate skills to follow first aid protocols
Having an attitude of respect towards people and the environment
Providing reliable information
Avoiding any discriminatory action
Adhering to a dress code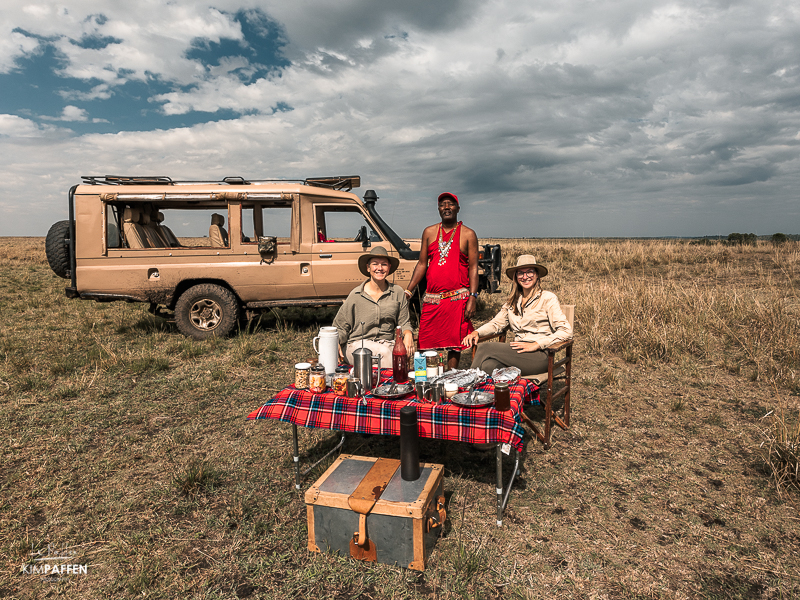 Requirements of a field guide to register as a qualified tourist guide
In order to legally operate as a nature guide you have to be registered with the National Department of Tourism (NDT) where you will get a badge and a card, valid for 3 years.
There are a few requirements for a field guide to register as a qualified tourist guide, namely:
CATHSSETA NQF2 Nature Site Guide Certificate or a Certificate Number. CATHSETTA is the government organization that issues you with a National Certificate in Nature Guiding; 
Letter of competence of your training provider;
Level 1 First Aid Certificate.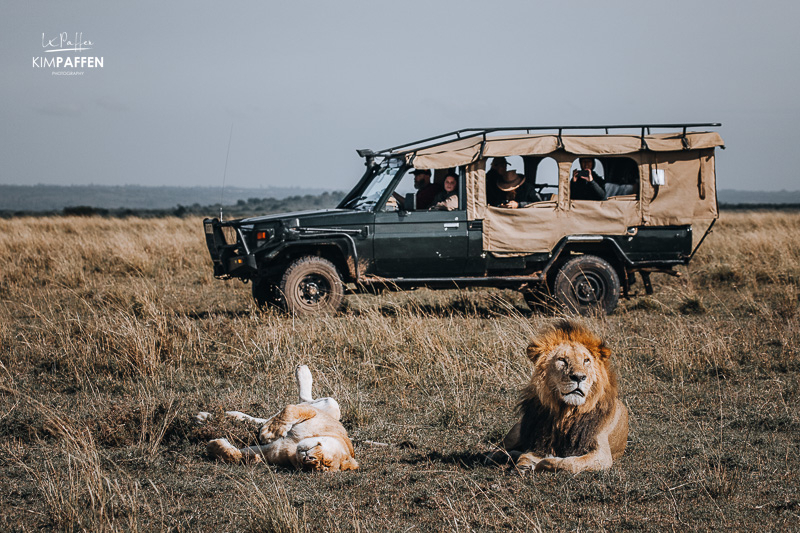 What guiding skills will you learn and gain on a Field Guide Course?
Communication skills
Interpretation skills
Driving skills
Radio operating skills
First Aid skills
Hosting skills
Mechanical skills
Research skills
Management skills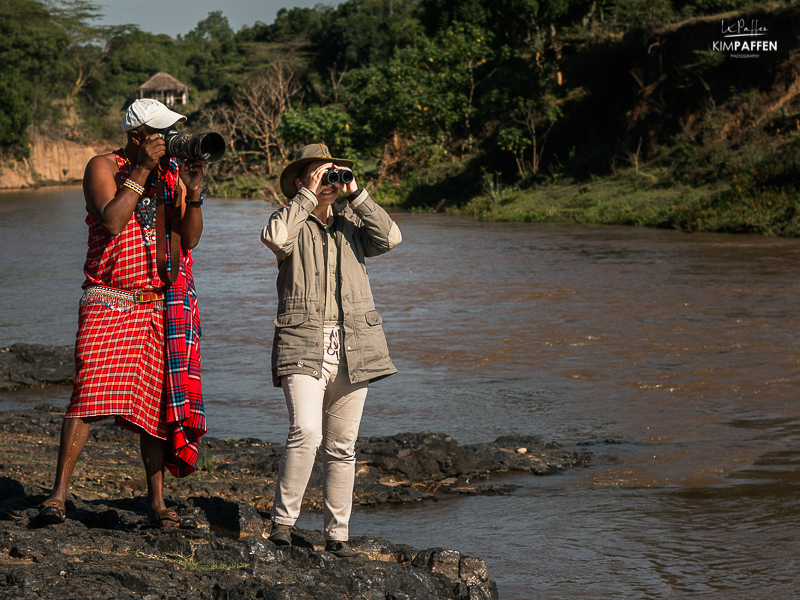 What subjects will a nature guide learn?
A nature guide will learn everything about the following subjects in order to conduct a guided nature experience for guests:
Geology
Weather & Climate
Astronomy
Ecology
Biomes of Southern Africa
Taxonomy
Grasses
Plants
Arthropods
Fish
Amphibians
Reptiles
Birds
Mammals
Animal behavior
Conservation Management
Historical Human Habituation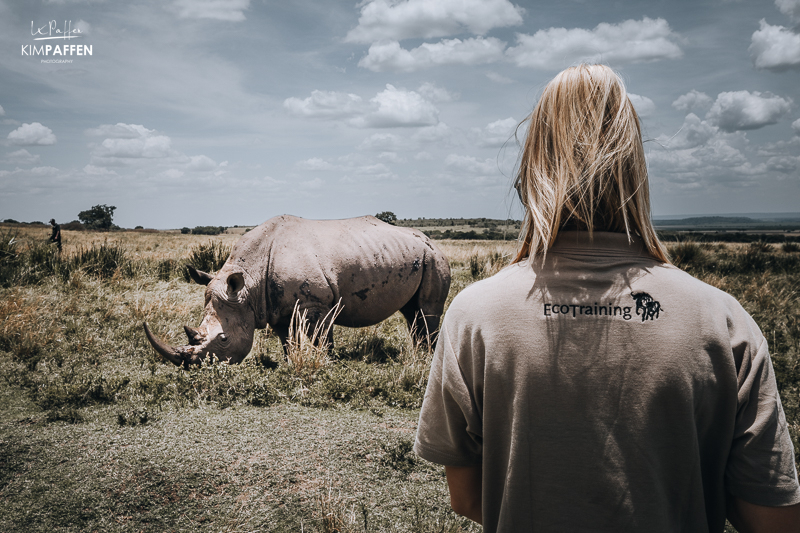 Ready to become a safari guide?
You now know what a field guide does and the requirements of becoming a nature guide. Do you like the skills and subjects you will learn on a safari guide course and do you see yourself in a nature guiding position to give your guests a life-changing safari experience? Consider signing up for a field guide course.
Career opportunities in the (African) tourism industry
Completing a (professional) field guide training or wildlife course can open up a wide range of career opportunities in the tourism industry, both in Africa and beyond. You could work as a safari guide, leading tours and helping guests spot and identify wildlife, or you could work as a conservationist, helping to protect and preserve African wildlife and their habitats.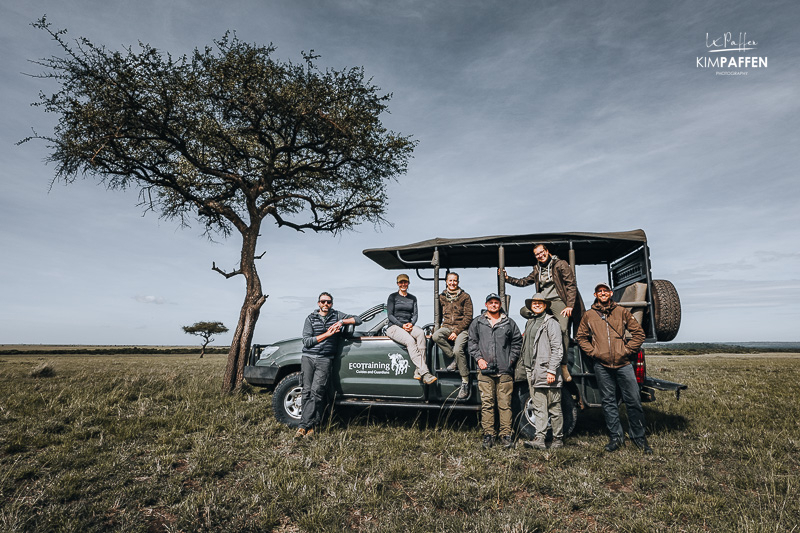 Field Guide Courses to become a nature guide
As an official ambassador and partner of EcoTraining, you can book a course through me. Advantages are that I can help you with all related course questions to be well prepared for the course and I'm able to share my personal experiences with you as I did the 35-day Practical Safari Guide Course in Kenya (Field Guide NQF2) and the 7-week online Field Guide course.
  Pro-Tip: If you book through me, I can offer you interesting extras - including a zoom meeting - to make studying for your exam much easier.
fill in the form below to receive more information straight to your inbox or visit my page with all guide training and wildlife courses. I'm also available for a zoom call to answer all your questions.