eSwatini Travel Guide
Eswatini, formerly known as Swaziland, is the second smallest country in the continent of Africa and is landlocked by South Africa and Mozambique. Although it's a small country, the Kingdom of Eswatini has a lot to offer, from nature and wildlife reserves to cultural experiences, city life, and adventurous activities like quad biking, hiking trails, white water rafting, caving, and canopy tours. Swaziland is also known for its handmade products, like candles, glass, woven baskets, and other curios. Visiting colorful local markets for souvenir shopping is also a nice cultural experience.
If Eswatini isn't on your bucket list yet, reconsider adding it! Because each place is unique, it's a country worth exploring for at least 6 to 7 days. The best places to visit in Eswatini are Royal Hlane National Park, Malolotja Nature Reserve, Mlilwane Wildlife Sanctuary, Mkhaya Game Reserve, KaMsholo Bushveld Safaris, and Shewula Mountain Camp.
Because Eswatini borders Mozambique and South Africa, it's also a very good idea to plan a 2 or 3-country itinerary. Passing through Eswatini is also a shortcut to get from Kruger to Hluhluwe, so why not add a few nights extra in this land of the Swazi to experience a different country?
Check out this ultimate Eswatini guide where I share the most popular places to visit in Swaziland including some of the best things to do and things to know before you travel to Eswatini, for example, the best time to visit, safety in Eswatini, and visa requirements.
Interesting Facts eSwatini
  Flag of eSwatini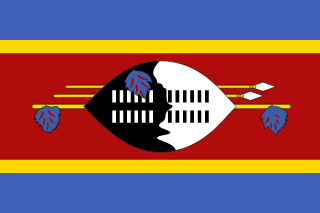 eSwatini's National Animal
Thomson's Gazelle
  eSwatini National Dish
Karoo roast ostrich steak
  Currency in eSwatini
Lilangeni (SZL) or South African Rand (ZAR)
  eSwatini Time Zone
South African Standard Time or SAST (GMT+1 hour)