In this article
Table of contents
Articles in this category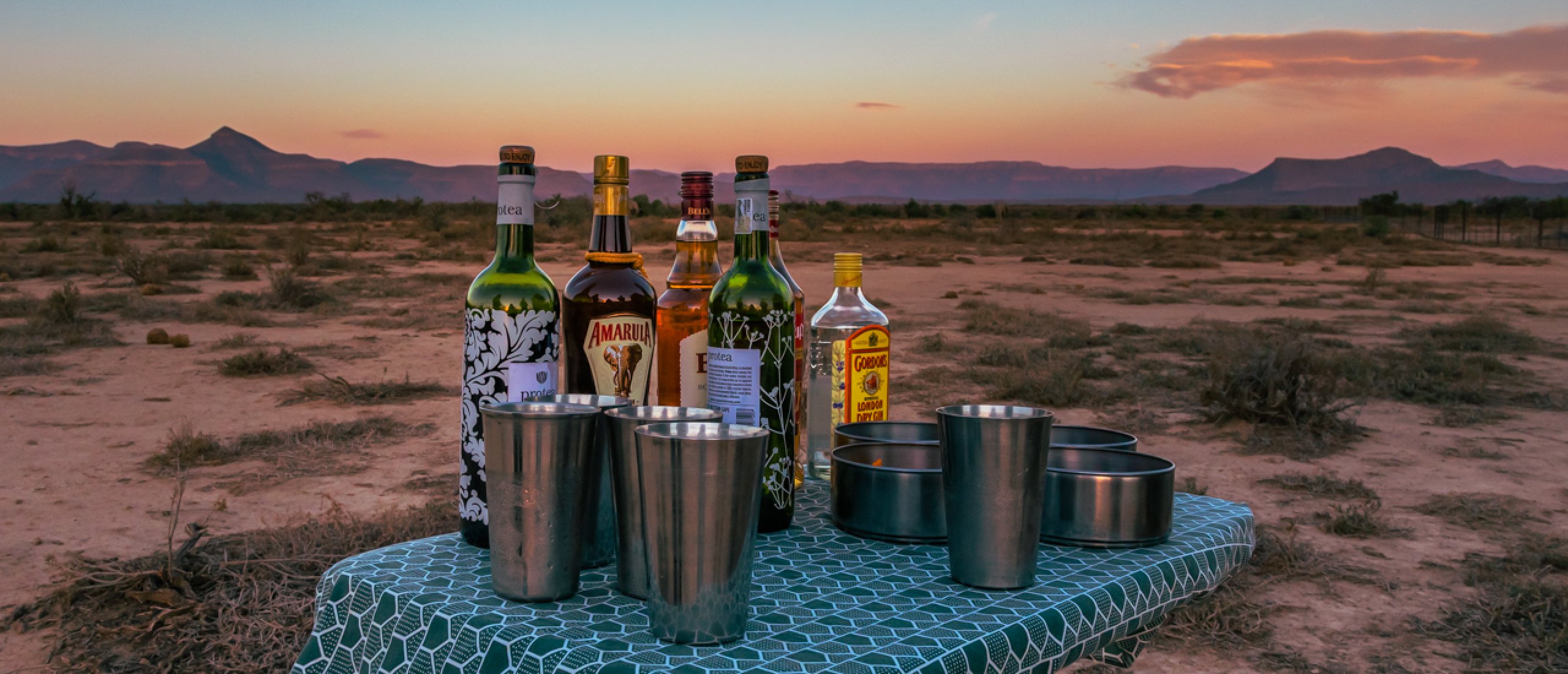 What is a sundowner on safari in Africa?
A definition of a sundowner is a refreshing (alcoholic) drink taken at sunset in the African bush to end your afternoon safari game drive adventure in style: a so-called safari-inspired happy hour while enjoying the sunset on a beautiful place in the African bush or on the Savanna plains. Apart from a selection of refreshing drinks (beer, wine) or cocktails like the classic Gin and Tonic sundowner drink, you will also be served with delicious bites, like chips, nuts, and dried fruits.
Ready for an Out of Africa-style sundowner you'll cherish forever? Learn more about what to expect on a safari sundowner and the original meaning and history of this evening sundowner tradition in Africa.
What to expect of a sundowner on safari in Africa?
Having a sundowner against the magical backdrop of an iconic African sunset with silhouettes of trees and wildlife arising on the horizon is a favorite moment for many safari lovers. It's also a perfect moment to photograph the beautiful orange sunset.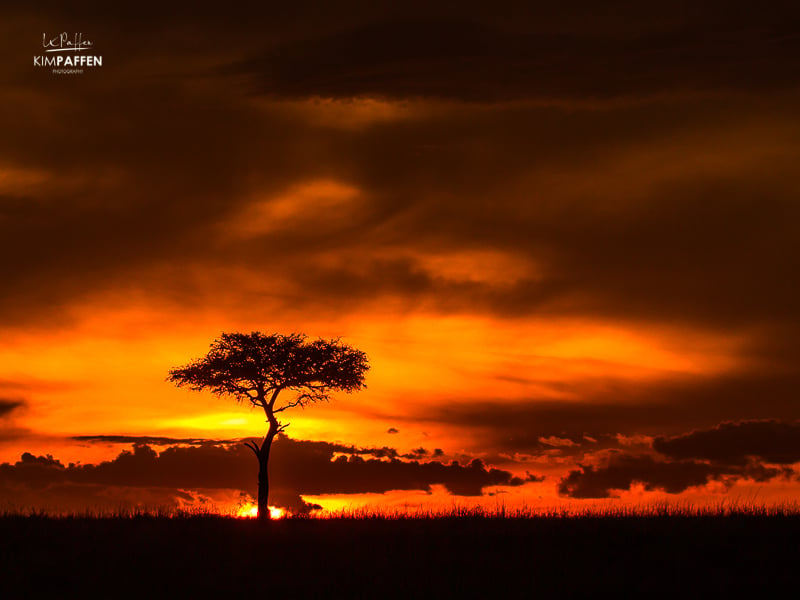 Every camp or private game reserve has its own unique spots to sit back, relax, and enjoy a safari sundowner while peacefully watching the setting sun and listening to the sounds of the African bush: a lion's roar or the songs of various birds.
Before the sun starts to set, your safari guide will look for a picture-perfect sundowner place with amazing views to soak in the ambiance and enjoy the last daylight; a perfect way to end a day full of stunning wildlife sightings and a good way to share your experiences with fellow travelers.
Your safari guide usually sets up a safari bar or a table with various drinks to choose from, like beer, wine, whiskey, Amarula, rum, and Gin & Tonic (Gin-T). You can also opt for water or a soda if you're not into an alcoholic drink on safari. You can sit in your safari vehicle or enjoy the views in a standing position. On most occasions, you are allowed to get off the game drive vehicle and walk around the car while watching the sky turn into the pretty colors of the setting sun.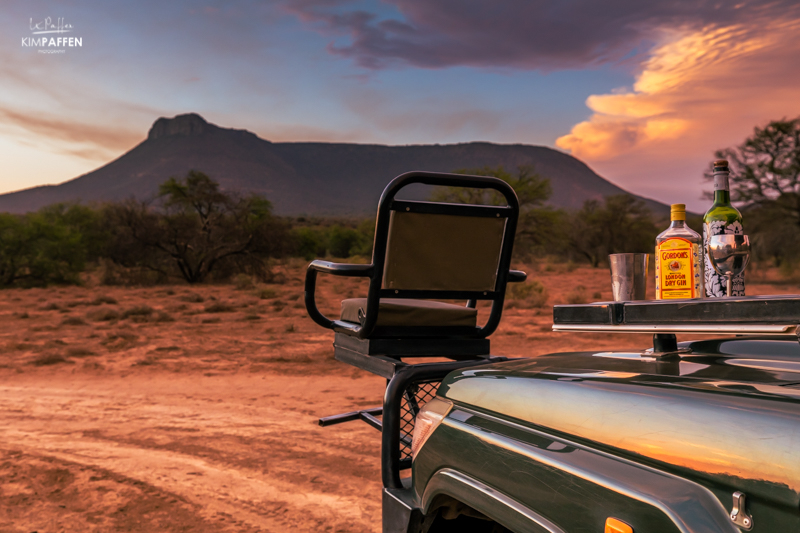 The origin of an African sundowner
The African sundowner tradition originates from the British colonial area in Africa, where gin & tonic was taken for malaria prevention and other tropical diseases. Quinine was discovered to be beneficial against malaria in South America and was distilled into medical tonic water, which was blended with gin, sugar, and lime to make it more drinkable. The tradition spread to Africa, where it became part of the daily rhythm. Later, people also began to drink it for pleasure instead of medical purposes, which resulted in the sundowner ritual with a twist like we still practice today after a long day on safari. Nowadays, the Gin and Tonic is arguably the most popular sundowner cocktail for this safari tradition in Africa.
Pin this Safari Sundowner information on Pinterest for later use or share it on your social channels.