Limpopo, also called Africa's Eden, is South Africa's northernmost province, named after the Limpopo River. The Limpopo province covers 125,755 square kilometers and borders Mozambique, Zimbabwe, and Botswana, which makes Limpopo a perfect gateway to other African countries. It also seems to be the safest province in South Africa.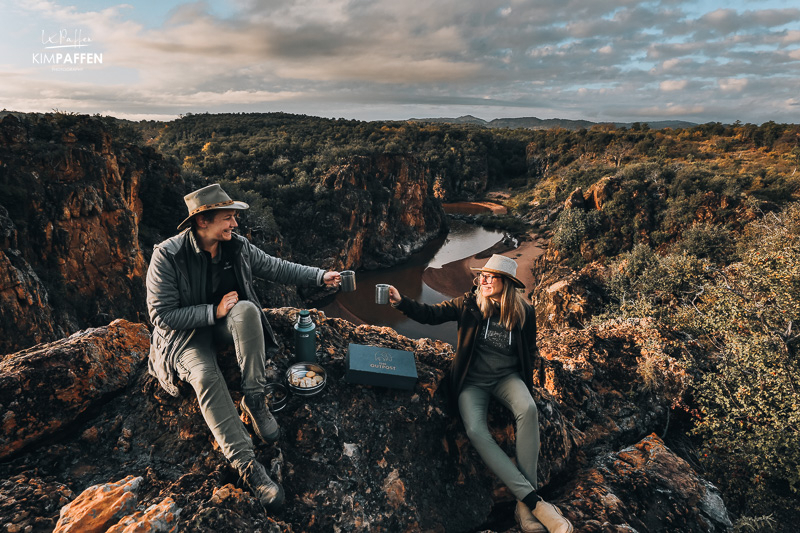 Limpopo is a more rural tourist destination, ideal for people who prefer taking the road less traveled to seek authentic and unique nature and wildlife experiences, especially in the far North of Limpopo.
The Limpopo province is rich in wildlife, contrasting scenery, cultural heritage, and historical sites. The stunning landscapes vary from rocky and arid landscapes in UNESCO's Mapungubwe National Park to a Mountainous landscape in the Waterberg region.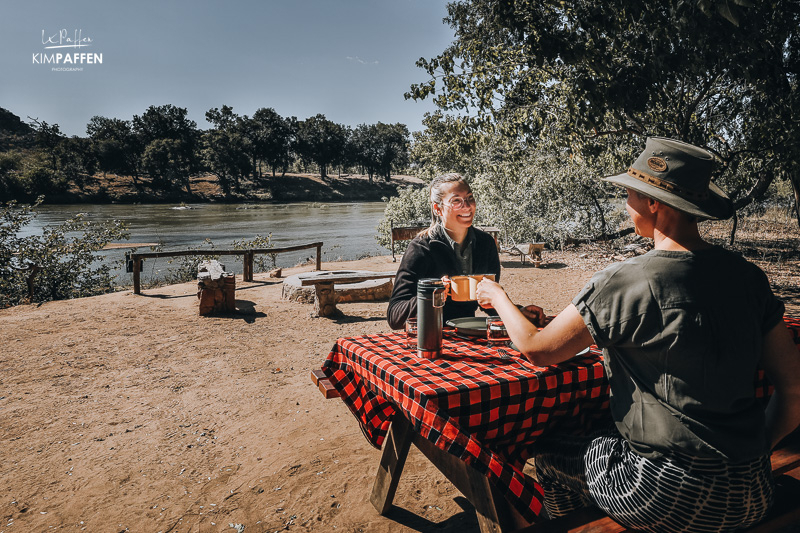 Visiting the less-traveled Great North of South Africa exceeded my expectations and should be on top of your bucket list when you plan to visit South Africa. Here are my top 13 reasons why you should visit Limpopo in South Africa.
1. Excellent wildlife viewing in Limpopo's private game reserves
Plenty of wildlife can be found in Limpopo, especially in Limpopo's private game reserves. The reason I prefer visiting private game reserves is because of the more authentic and exclusive safari experience with a secure environment for wildlife and fewer crowds.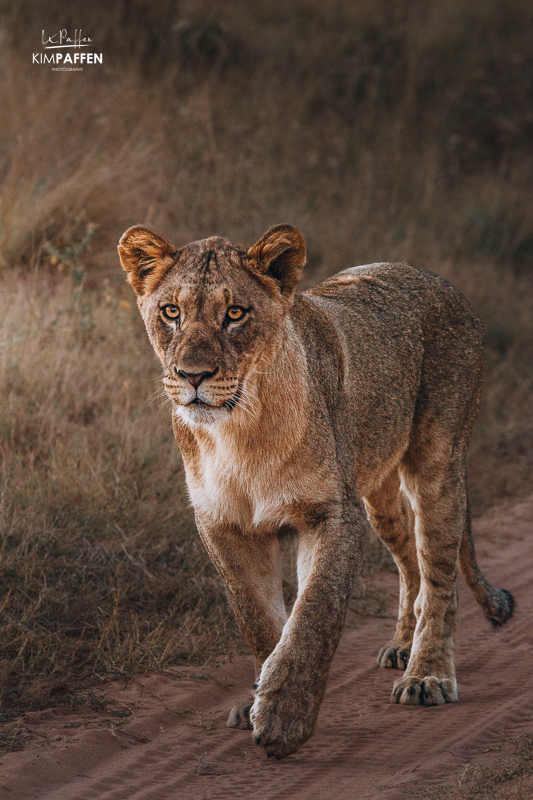 Several private game reserves in Limpopo can be reached within a 4-hours drive from Johannesburg. On our 3-week road trip in the Limpopo Province, we visited 5 private game reserves or private concessions.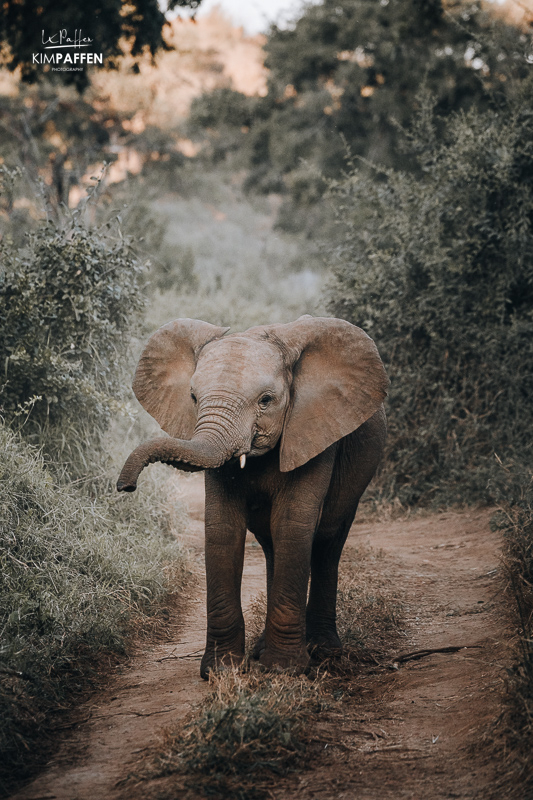 The private game reserves in Limpopo offer a great diversity of wildlife and birdlife. Just like the three National Parks in the Limpopo province, most of them are home to the big 5 (lion, leopard, rhinoceros, elephant, and buffalo).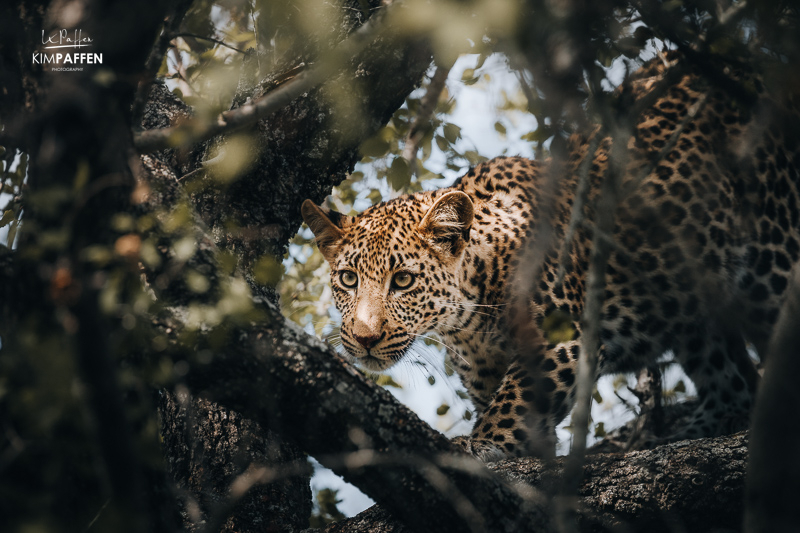 In the malaria-free Welgevonden Game Reserve (Waterberg District) we spotted white rhinos, elephants, lions, hippos, many jackals, giraffes, buffaloes, cheetahs, and plenty of birds. The reserve is nestled within the UNESCO Waterberg Biosphere Reserve, flagged for the sustainable conservation of biodiversity.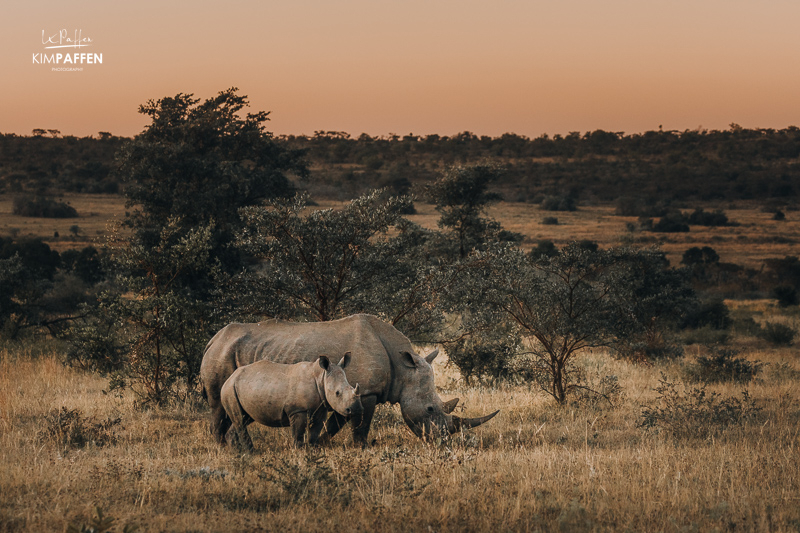 Manyeleti Private Game Reserve, sharing unfenced borders with Kruger National Park and Sabi Sands Game Reserve, is a great place to see big cats and elephants. If you're staying at Tintswalo Safari Lodge, you will almost daily see elephants passing by to drink water. They also have a photography hide to observe the elephants from up close.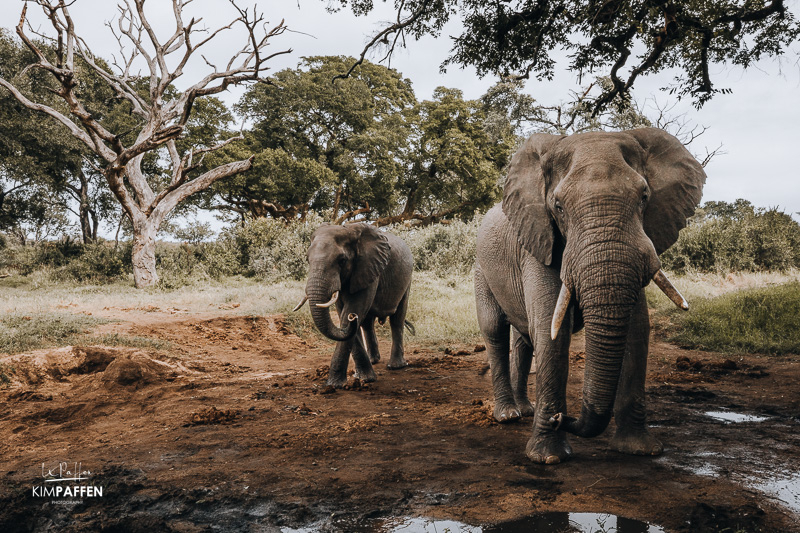 I didn't spot many Big Five animals in the northern part of Limpopo, like in Limpokwena Nature Reserve and Mapesu Game Reserve, but I'm a lover of all animals of the African bush. In Limpokwena we saw many impalas, giraffes, and two bat-eared foxes, plus plenty of birds including a Fish Eagle and a Pel's Fishing Owl.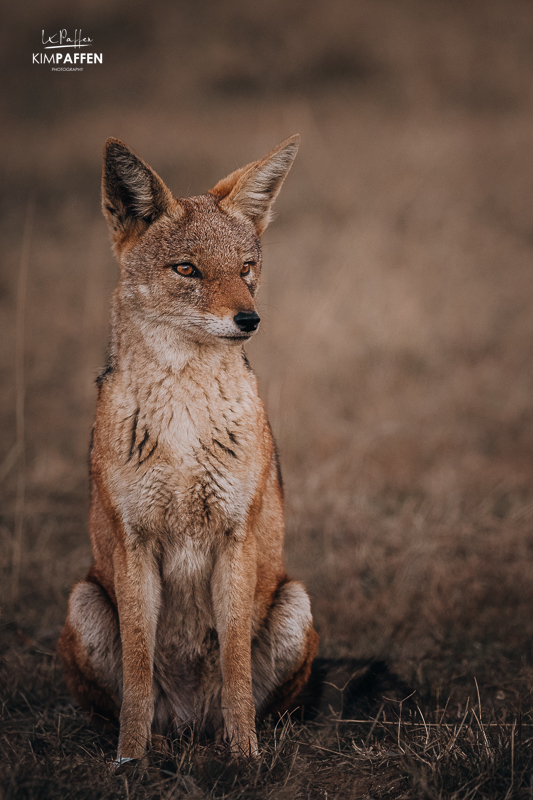 In Mapesu Private Game Reserve, we tracked Cheetah on foot! A great experience. Remember that Africa is more than ticking off the Big 5. I'm equally happy seeing amazing landscapes, trees, or plains game.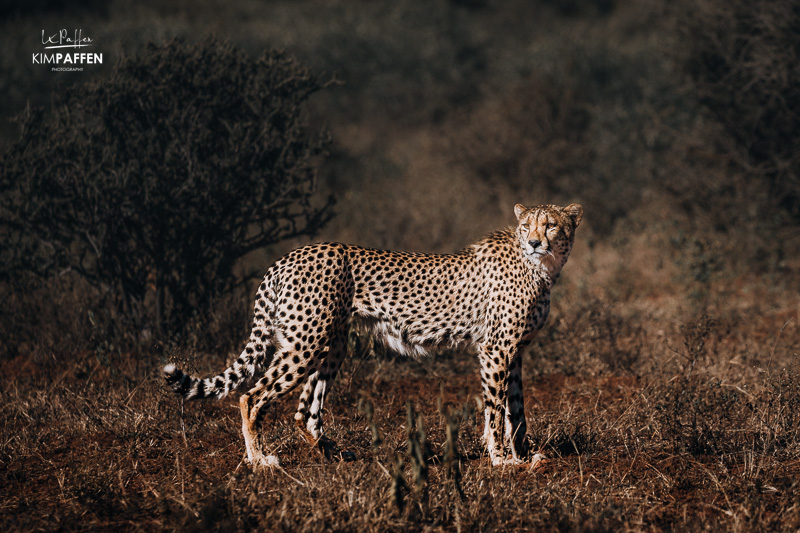 Every private game reserve has its own charm, and they often put a lot of effort into sustainability and nature conservation, which is absolutely valuable to preserve wildlife for future generations.
2. 3 one-of-a-kind National Parks
The Limpopo Province of South Africa has three National Parks: Marakele National Park, Mapungubwe National Park, and Kruger National Park. All three of them have a unique charm, hence why they are worth visiting.
Marakele National Park is a malaria-free area situated in the Waterberg mountain range in Limpopo that mainly focuses on self-drive safaris, but it is also possible to go on game drive activities with a guide. Marakele National Park is a place of wild beauty, home to one of the world's largest breeding colonies of Cape vultures. You can also go on guided walks.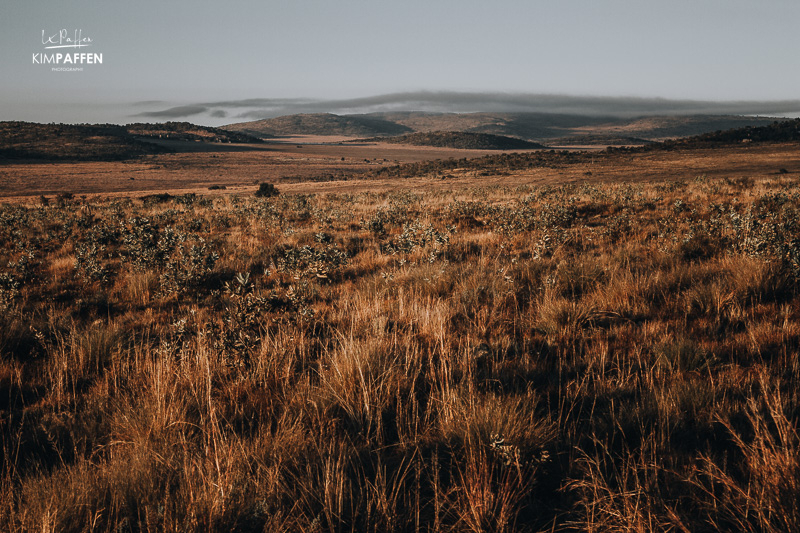 Mapungubwe National Park is located in the North of the Limpopo Province, on the border of South Africa, Zimbabwe, and Botswana. It's renowned for its scenic landscape with baobab trees, riverine forests, woodlands, and stunning sandstone formations.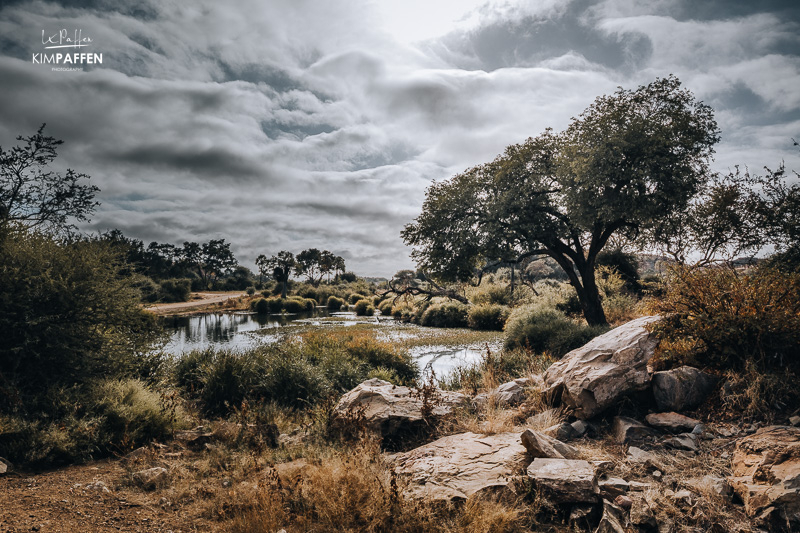 Mapungubwe National Park is a UNESCO World Heritage Site and a wonderful place for anyone who is interested in wildlife, nature, and birds. Due to the movement of animals between the three countries, game numbers fluctuate. We only had one day to visit Mapungubwe National Park, so we only explored the Eastern section offering incredible landscapes. The confluence viewpoint of the Shashe and Limpopo rivers is a real highlight.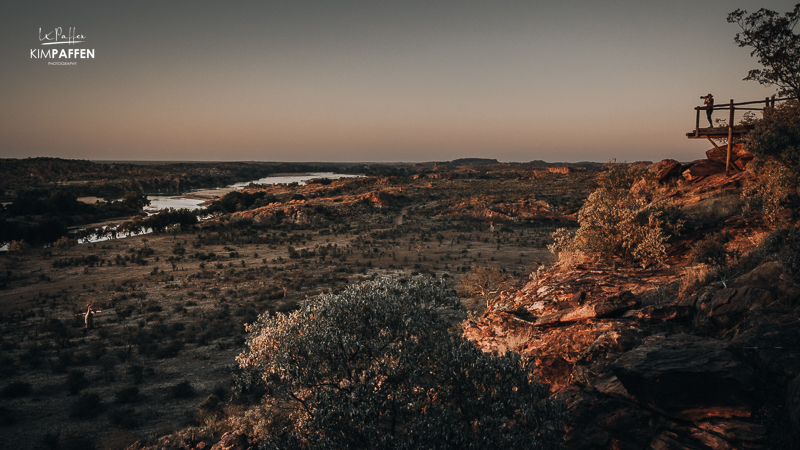 Kruger National Park is the largest and oldest national park in South Africa. It's one of the most popular safari destinations in all of Africa and covers two South African provinces; Limpopo and Mpumalanga. Kruger is part of the Great Limpopo Transfrontier Park and is home to an abundance of wildlife including the Big Five and more than 517 bird species.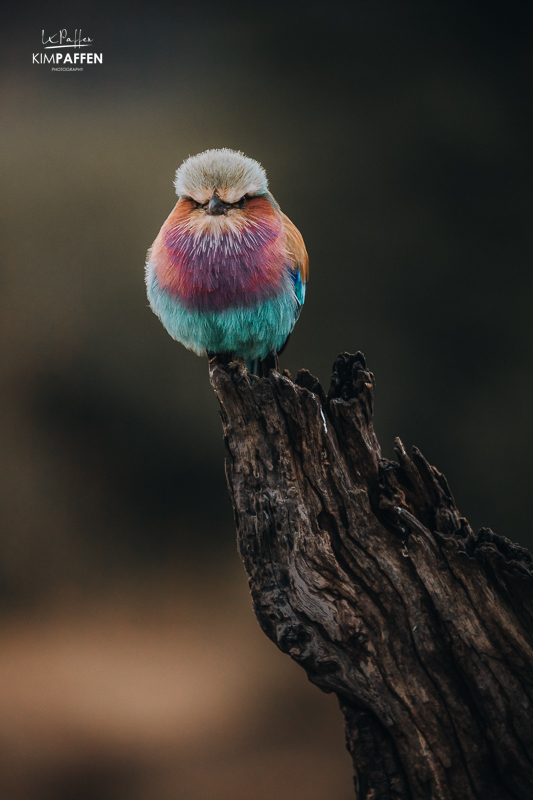 We did a self-drive in Kruger from North to South, which is a great way to explore the different scenery. On our 3-week South Africa road trip, we spend 9 days in Kruger National Park, starting in Pafuri. From there, we did a 4-day self-drive in the southern direction, leaving Kruger through the Paul Kruger Gate in Mpumalanga.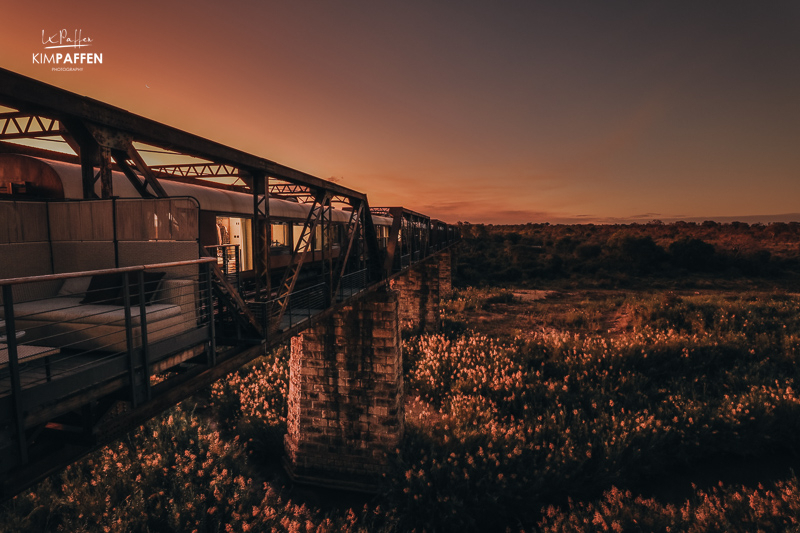 3. Limpopo is a walking safari paradise
For the adventurous nature-loving soul and hiking enthusiast, there are plenty of walking safari activities in Limpopo. It is a unique and intimate experience of being surrounded by nature and having up-close encounters with wildlife, on foot.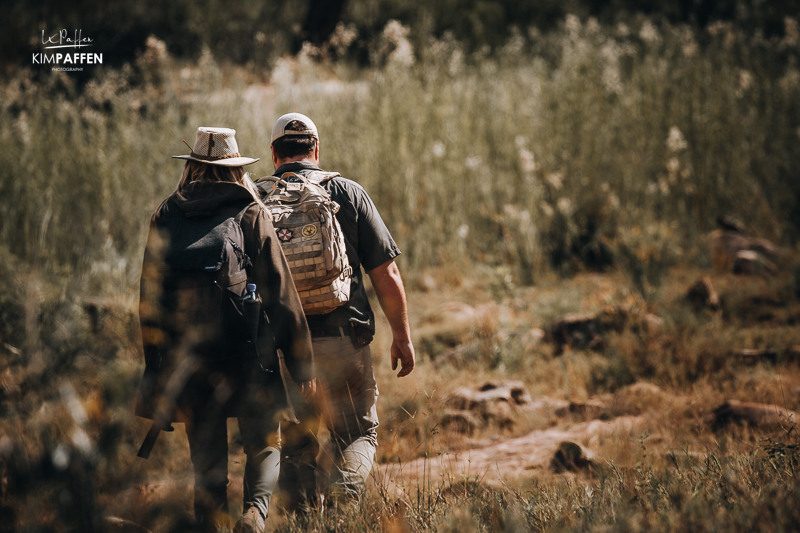 A walking safari, also known as a bush walk, is a guided walk with the objective to view wildlife on foot and learn about the animal's tracks and signs as well as animal behavior. On foot, the trail guide carries a rifle for safety reasons. The bush is the bush, so you have to be prepared for and be aware of unexpected wildlife encounters.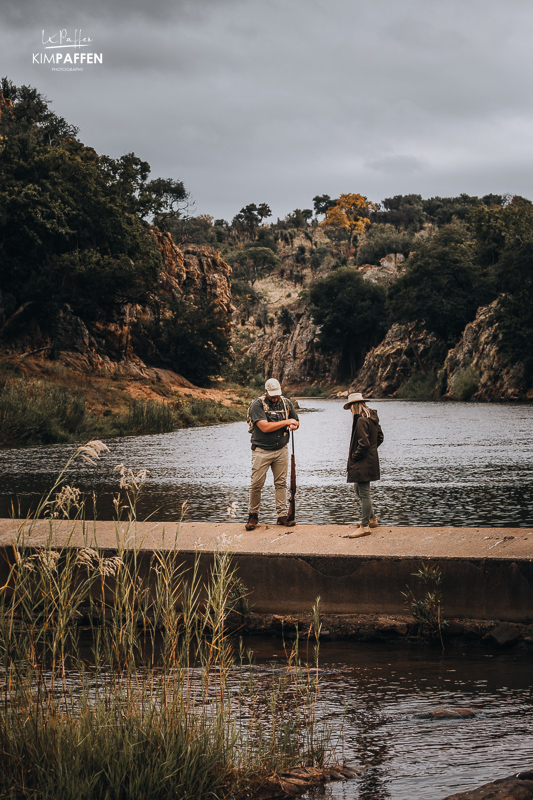 In Limpopo, there are many safari lodges that offer walking safaris. The Makuleke Contractual Park, a private concession in Pafuri (Northern Kruger National Park) is a popular area for walking safaris where you can encounter f/e elephants and buffaloes on foot. We did a walking safari activity with our guide at The Outpost Lodge. Another beautiful place to do walking safaris is in the Waterberg region. Adventurous hikers can also choose to join a 4-day walking safari in Kruger National Park.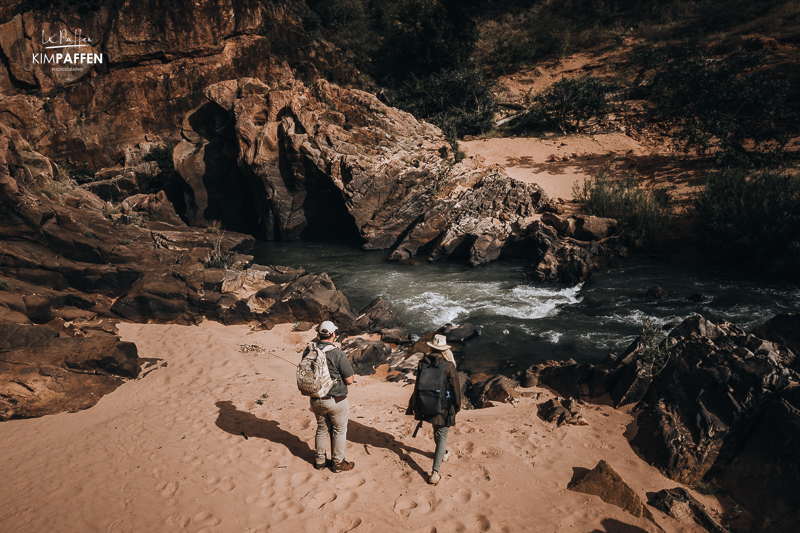 Walking safaris allow you to experience the African bush with all your senses. You can feel the ground beneath you, smell the trees, plants, flowers, or droppings from animals, and you will hear faint rustlings in the bush. It's an entirely different experience than a safari game drive in a vehicle.
  Limpopo Travel Tip: Have a look at walkingsafaris.africa if you're planning to do a walking safari in Limpopo or Africa in general. I'm a team member of the platform, where we offer safari companies and lodges a chance of listing their walking safari activities.
4. The oldest mountain ranges of South Africa are found in Limpopo
Limpopo's Waterberg region is known for its stunning landscapes and diverse wildlife, more than 300 species of birds, and a variety of plants as well as many significant archaeological and geological sites. One of the most fascinating aspects of the Waterberg region is its ancient mountain ranges.
The Waterberg mountain range is one of the oldest in South Africa, with some of its rock formations dating back more than 2.3 billion years. This makes the Waterberg one of the oldest known places on Earth. The mountains were formed through a process of uplift and erosion. Waterberg is the first biosphere to be declared a UNESCO World Heritage Site in South Africa.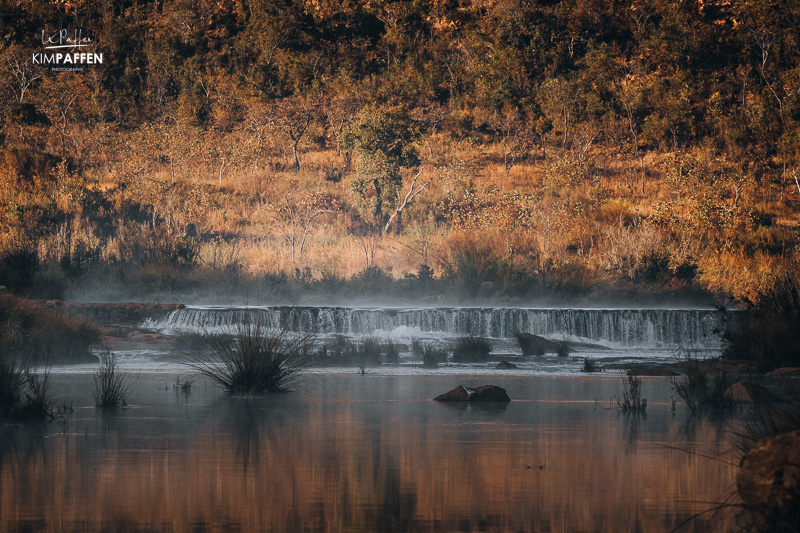 The Waterberg region in Limpopo's South Africa is a fascinating place with a rich history and diverse natural beauty. Its ancient mountain ranges, abundant wildlife, and important cultural and historical sites make it a must-see destination for anyone interested in the natural world and the history of our planet.
5. Beautiful contrasting landscapes
Known for its stunning landscapes, Limpopo is a popular destination for nature enthusiasts and outdoor adventurers. From rolling hills, forests and grasslands to wetlands and open savannahs, Limpopo offers a wide range of landscapes with stunning views to explore.
One of the main biomes in Limpopo is the savannah, which is a type of grassland with scattered trees. The Kruger National Park, located in the eastern part of Limpopo, is a prime example of savannah.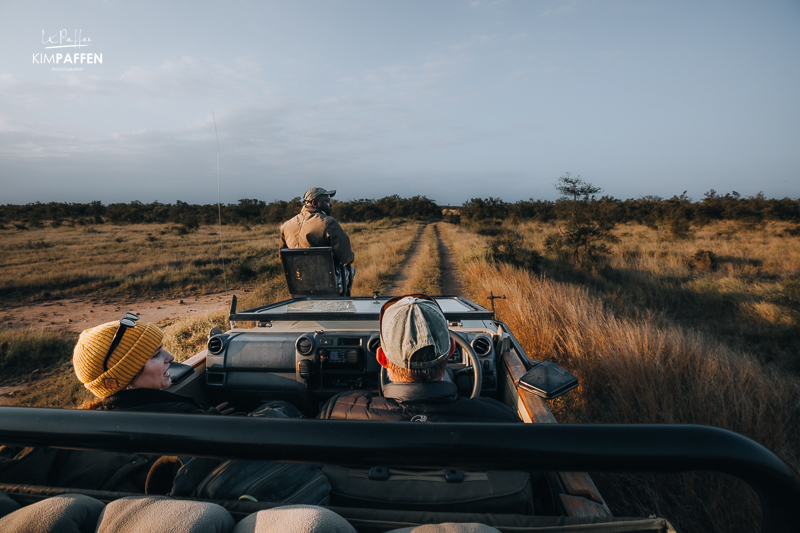 The Limpopo Province is also home to many different types of forests, including subtropical forests, woodlands, and montane forest. The Waterberg mountain range, located in the central part of the province, is home to some of the oldest and most diverse forests in South Africa. While road tripping through Limpopo, you will also find fascinating mountain landscapes like the Soutpansberg, Waterberg, and Magoebaskloof.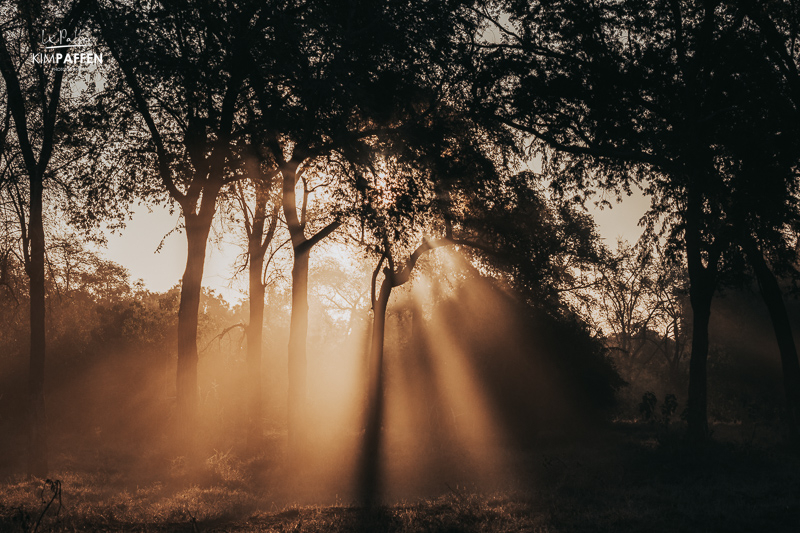 Limpopo also has wetlands, which include swamps, marshes, and rivers, with The Limpopo River as one of the largest and most important wetland areas in South Africa.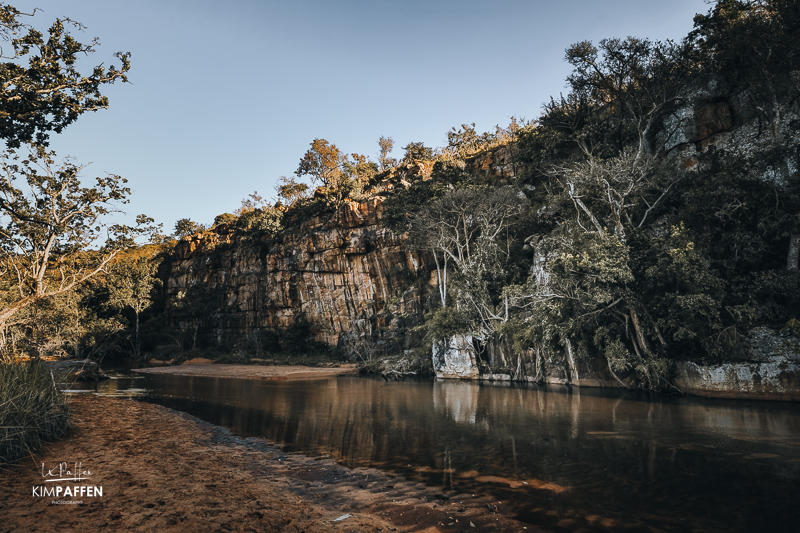 Personally, I really loved the scenic landscape around Mapungubwe National Park with red sandstone formations, baobab trees, riverine forests, and woodlands. The views are especially stunning during the golden hour, my favorite time to photograph.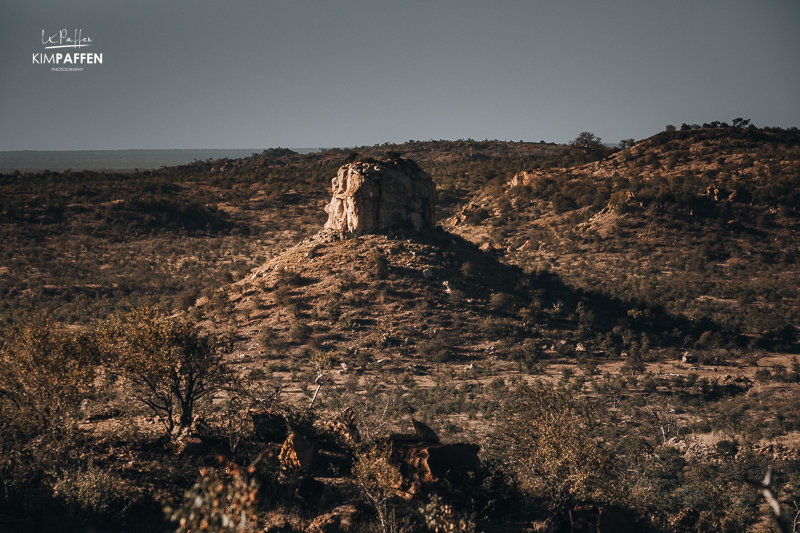 These varied habitats and landscapes are an important part of the province's natural heritage and are a must-see for anyone interested in the beauty and diversity of South Africa's landscapes.
6. Limpopo has breathtaking sundowner spots
One of the most stunning viewpoints in Limpopo, and a real highlight of my trip, was the magnificent Lanner Gorge, carved by the Luvuvhu River, situated in the Makuleke concession in the North of Kruger National Park. This gorge is up to 150 meters deep and 11 kilometers long. It's one of the best sundowner spots in Limpopo, and maybe even in Africa.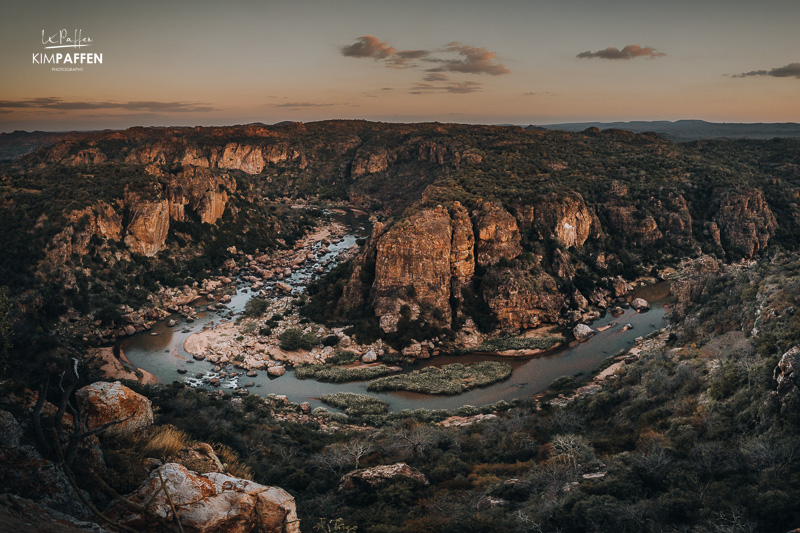 Just a reminder that not everybody who does a self-drive in Kruger is able to visit Lanner Gorge as it's part of a private concession within the Kruger National Park, meaning you have to stay in one of the lodges on the concession to experience this amazing place. We stayed at The Outpost Lodge (Rare Earth) offering amazing views of the surrounding landscape.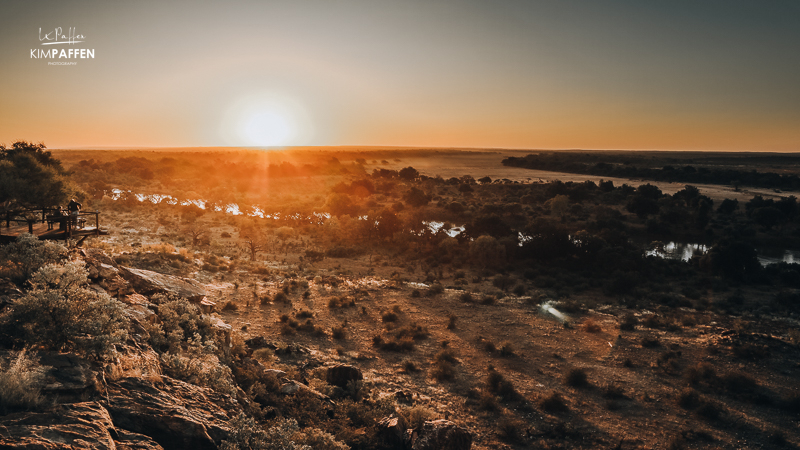 Another great viewpoint and sundowner destination is the confluence lookout in Mapungubwe National Park. The lookout provides several viewing decks that overlook the Limpopo and Shashe rivers.
  Limpopo Travel Tip: take a bottle of wine and some snacks and visit the Confluence viewpoint in Mapungubwe for a sundowner!
7. Camping on the banks of the Limpopo River
The Limpopo River flows along the northern boundary of the Limpopo Province. Along that boundary, you can find Limpokwena Nature Reserve; a remote destination with an open and unfenced Island Camp located on the banks of the Limpopo River with stunning views of Botswana.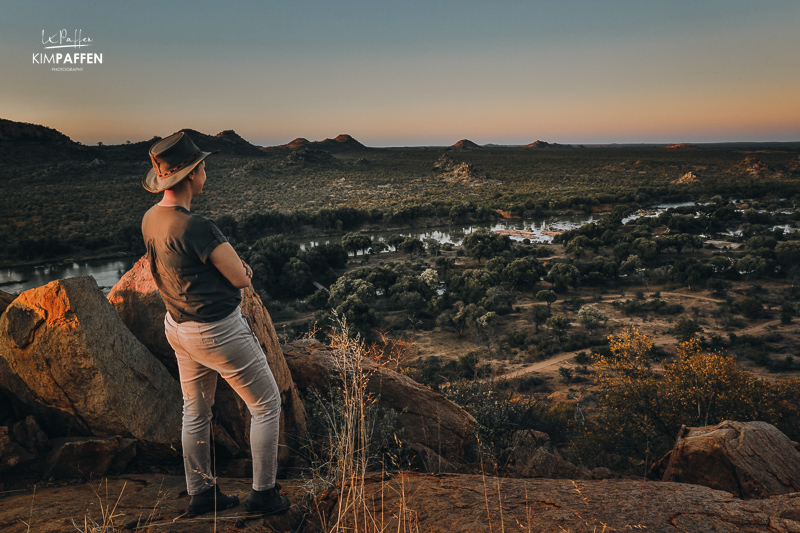 It's a self-catered camp with no cellular service or WiFi. For emergencies, there's a hand-held radio provided. The tents are basic and provided with two stretchers with a mattress, blanket, and pillow. There's an electrical plug point for charging, a mobile fan, and a solar lamp. Furthermore, the campsite has an open-plan kitchen with crockery and cutlery, a large fridge, and firewood. Communal showers and flushing toilets are also available.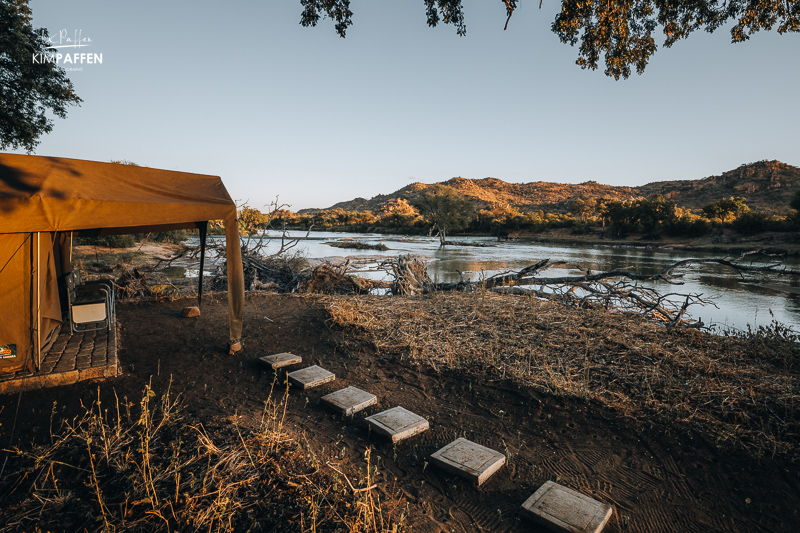 Camping at this Limpokwena Island Camp is not for everybody and only recommended for experienced campers and permitted for children over 12 years. I really loved this remote camping adventure; a perfect place to unwind and mindfully reconnect to nature. Limpokwena Nature Reserve boasts a wide variety of flora and fauna with amazing landscapes and pristine wilderness.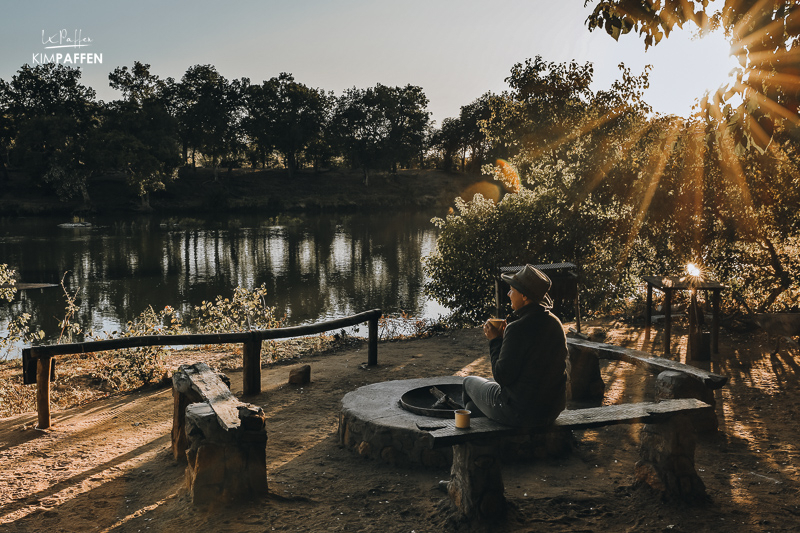 On the other side of the Limpopo River, we could watch elephants, giraffes, impalas, and baboons passing by. At night, you could hear the sounds of the flowing river and the laugh of hyenas foraging for food. In the morning, we woke up to the sounds of Fish Eagle and vervet monkeys up in the trees and on our tent.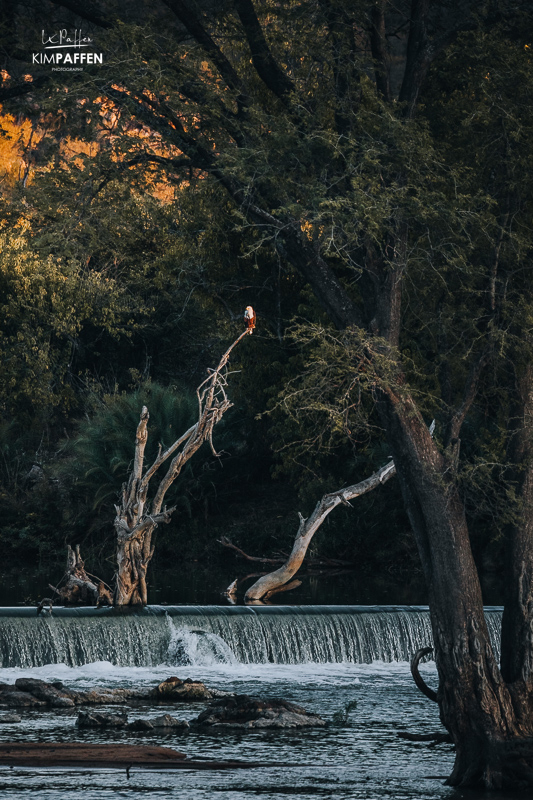 It's an amazing experience when you only hear the sounds of nature without humans interfering; a peaceful experience. In the morning and afternoon, we joined the guided 4x4 game drives, which are included in the price. Apart from the Island Camp, Limpokwena Nature Reserve also offers main lodge chalets.
8. Best examples of San Rock Art in South Africa
The Limpopo Province is home to many significant archeological and historical sites, including some of the best examples of San rock art in South Africa. The San, also known as the Bushmen, are the oldest known inhabitants of South Africa and have a rich cultural heritage that is reflected in their rock art.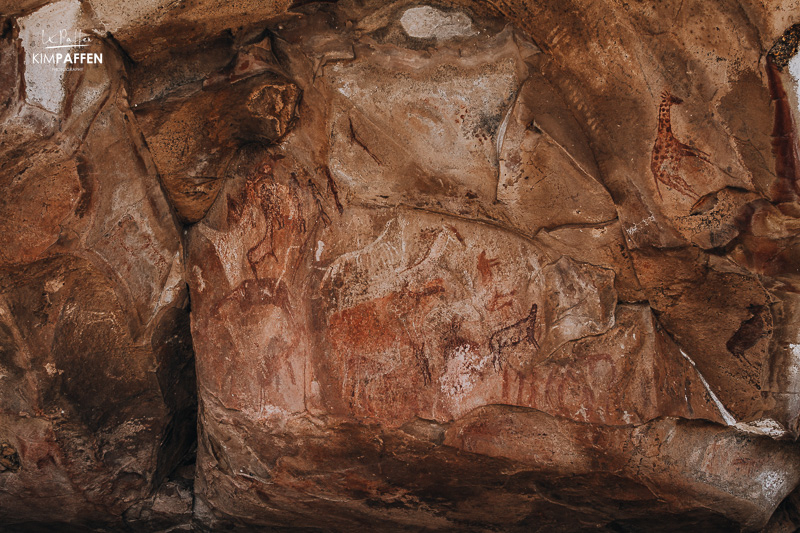 One of the best places to see San rock art in Limpopo is near Mapungubwe National Park. Other places where you can find bushmen paintings are Kruger National Park, and the Waterberg region.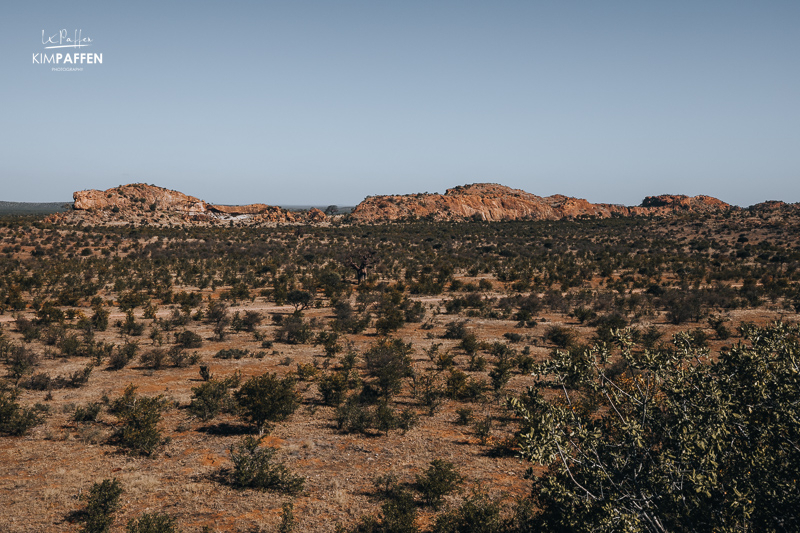 These parks and reserves contain many rock shelters and caves that are decorated with San rock art and offer visitors the opportunity to learn about the culture and heritage of the San people.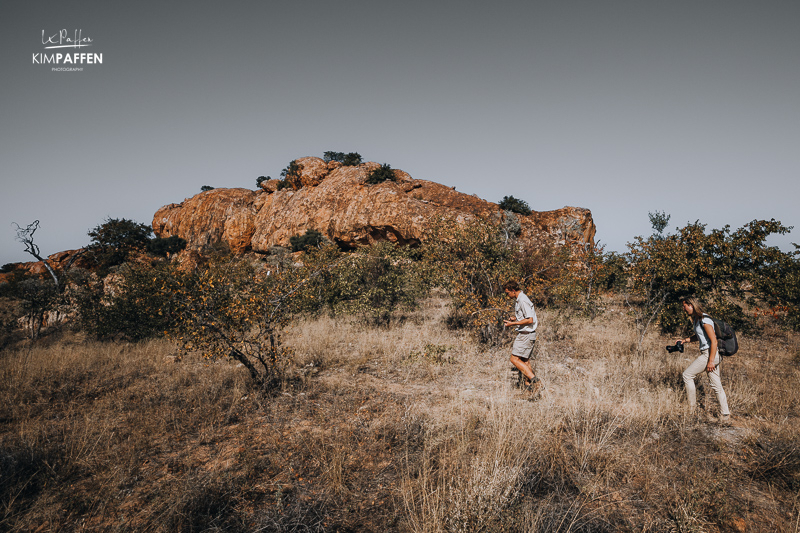 We explored the San rock art on a guided tour by Mapesu Private Game Reserve. The place was called Kaoxa. The paintings help us to understand the traditions and culture of the San People. The San rock paintings are believed to be about 5000 years old.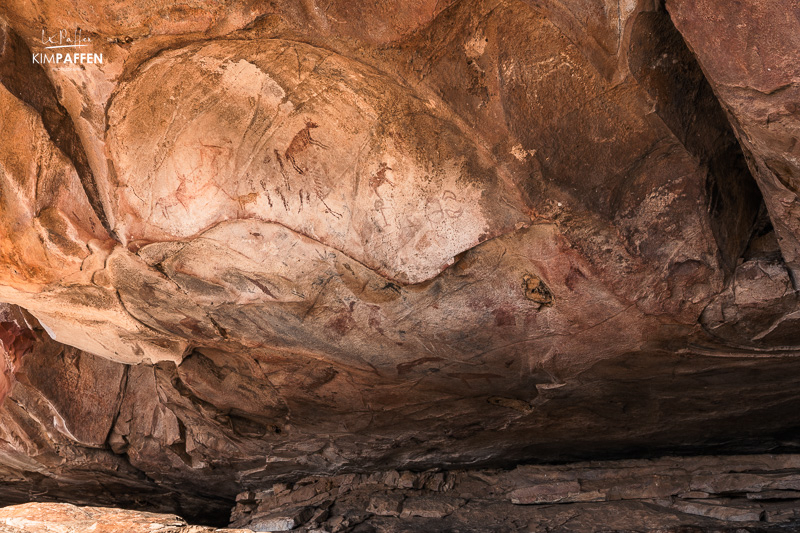 9. Limpopo's awe-inspiring Baobab trees
Limpopo is famous for its many Baobab trees and is in fact the best place to see baobab trees in South Africa. The town of Messina even bears the name 'Baobab town'. According to the Guinness World Records, the largest known living baobab tree in the world by volume is believed to be the Sagole Baobab in Limpopo, South Africa, and can be found near Tshipise. The tree has a circumference of over 47 meters and is estimated to be over 3,000 years old.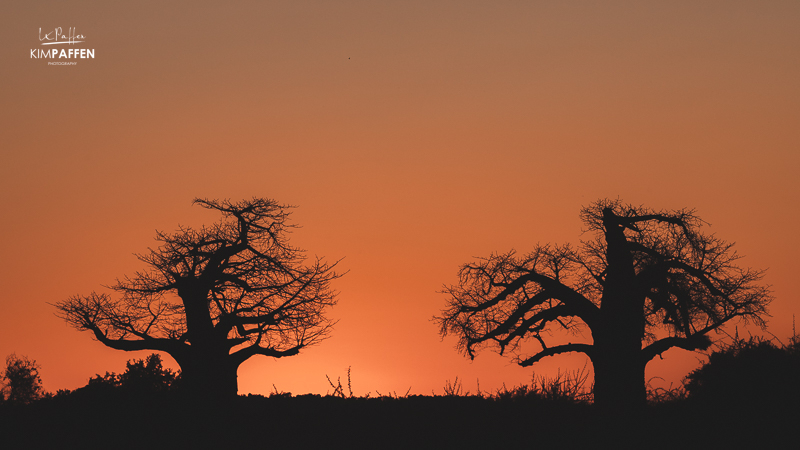 I love African landscapes dotted with baobabs; these huge "upside-down trees" are magnificent to watch and it looks like their roots seem to grow into to the sky. One of the most impressive baobab trees we saw on our Limpopo trip was in Pafuri, in the far north of Kruger National Park.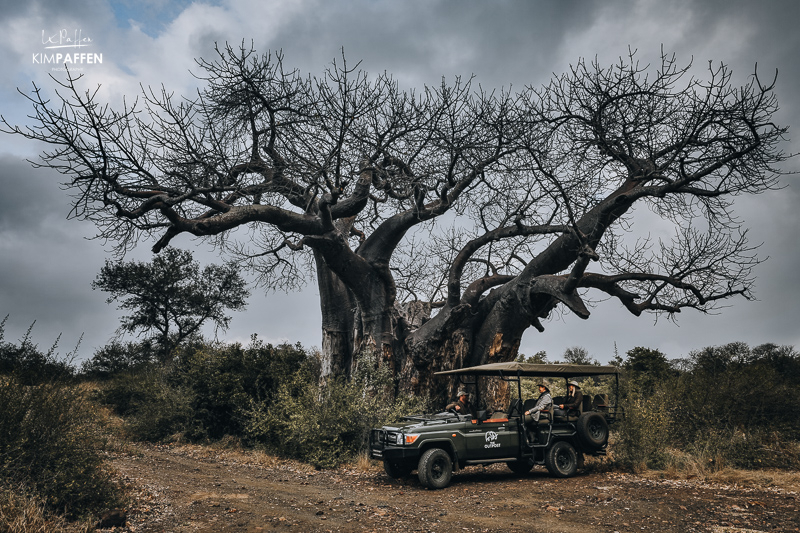 I also photographed an impressive baobab in Mapesu Private Game Reserve under a starry night sky.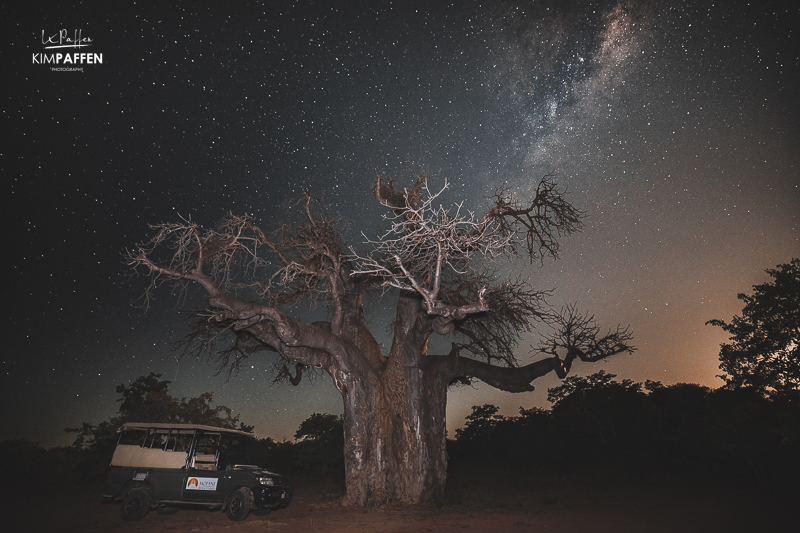 The magical baobab tree is native to the African continent and is a real icon of Africa. Baobab trees grow in 32 African countries, mostly in some of Africa's driest and remotest parts.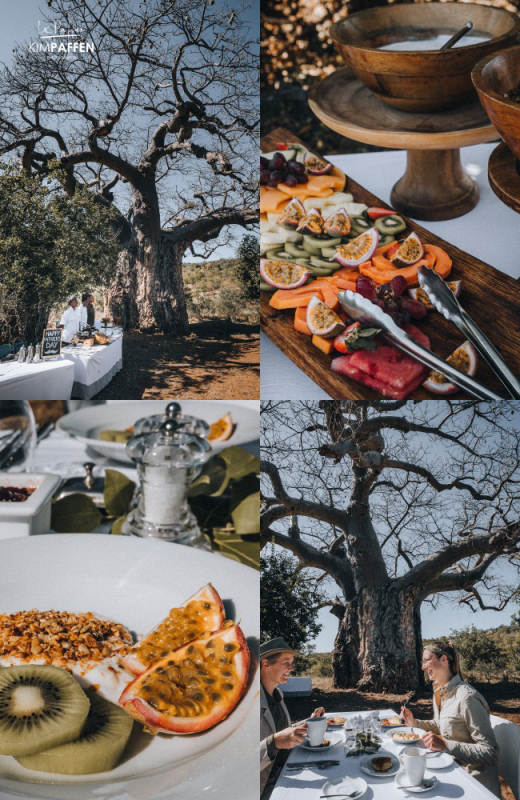 My all-time favorite baobab destination is Madagascar. One of the Baobab images I captured on Avenue of the Baobabs at sunset, made it to the finals of the Africa Geographic Photographer of the Year contest.
10. Stay on Fruit Farms and learn about Limpopo's agricultural heritage
Limpopo is home to a thriving agricultural industry. In recent years, the region has become a popular destination for agricultural tourism, with many visitors coming to experience the region's farms, their sustainable and eco-friendly farming practices, and the rural lifestyle.
Many farms in the region are located in picturesque rural areas, with views of rolling hills, forests, and wildlife. Visitors can take part in outdoor activities such as hiking, birdwatching, and game viewing, or simply relax and enjoy the fresh air and peaceful atmosphere. We stayed at Francine's Farmhouse in Hoedspruit in the middle of orange plantations with magical views of the Drakensberg Mountain range; a great place to relax and unwind.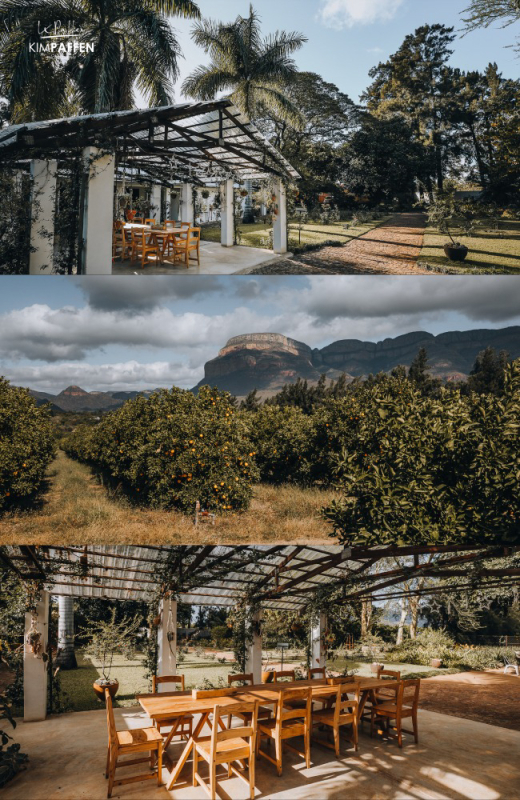 Agricultural tourism in Limpopo is an important source of income for many local farmers. By opening their doors to visitors, farmers are able to generate additional revenue and support their communities. In turn, visitors can support local farmers by purchasing locally-grown products and participating in farm activities.
11. Limpopo is a safe self-drive destination
The best way to travel to the Limpopo Province in South Africa is by car. It's a safe self-drive destination. On our road trip to Limpopo, I never felt unsafe.
Surfaced roads in Limpopo are generally in a good condition, however, potholes are no exception. Important to know is that you have to drive on the left side of the road in a right-hand vehicle. An advantage of driving in South Africa is that all road signs are written in English.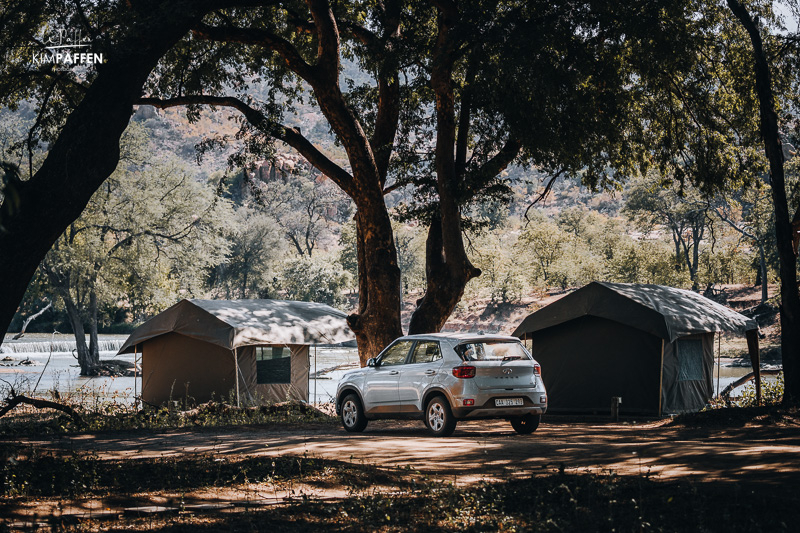 We rented a Hyundai Venue Automatic Hatchback at Around About Cars, South Africa's cheapest and number 1 rental car provider that offers unlimited mileage & debit card car hire. To cover distances on main roads and paved roads, a medium-sized vehicle is sufficient. If you're planning to drive off-road a lot, you might want to consider hiring a 4x4 vehicle.
It's relatively easy to book a rental car online that can be picked up at Johannesburg O.R. Tambo International Airport. It might be useful to check if you need an international driver's license. Although it is not required, some car rental agencies ask for it.
12. Suitable for every type of traveler & budget
Limpopo offers varied accommodations for different types of travelers and budgets, from top-class bush lodges and mid-range hotels to self-catering houses or tented camps. For example, in Kruger National Park you can book a campsite, tent, bungalow, cottage, or house. Accommodation in private game reserves is more expensive, but prices include accommodation, all meals, selected drinks, and 2-daily game drives.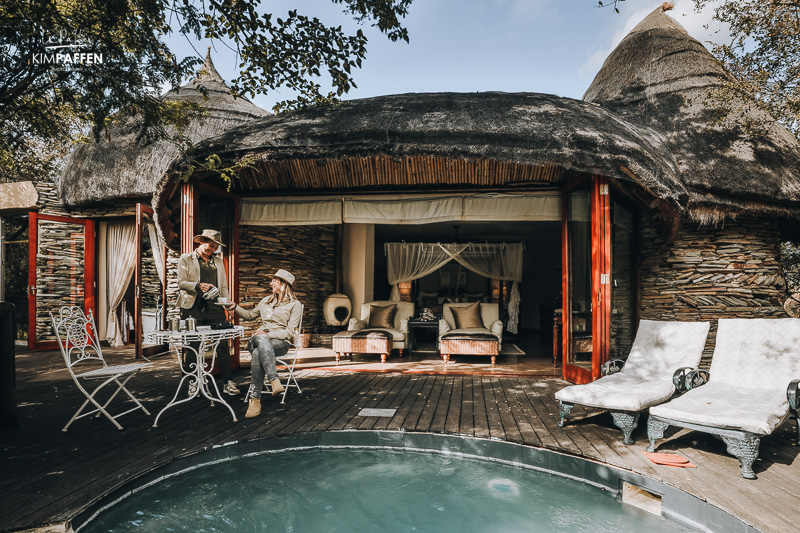 We stayed in several camps and lodges in Limpopo's private game reserves, for example, the luxury Tshwene Lodge and Ekuthuleni Lodge in Welgevonden Private Game Reserve, the luxurious five-star Tintswalo safari lodge in Manyeleti Game Reserve, Mapesu Wilderness Camp or Mopane Bush Lodge in Mapesu Nature Reserve, and the self-catered Island tented camp in Limpokwena Nature Reserve.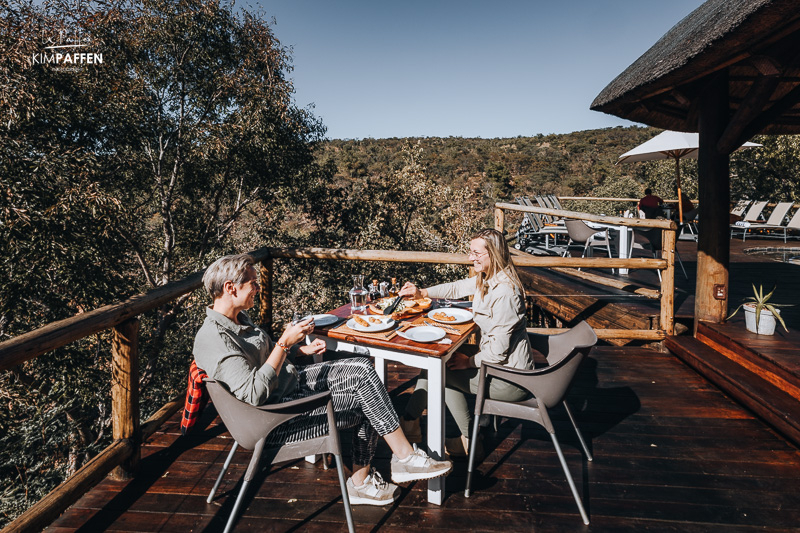 Prices varied from 55 dollars for a remote self-catered chalet-style tent with a stretcher bed at Limpokwena Nature Reserve to about 750 dollars per night for an exclusive stay at the 5-star Tintswalo safari lodge.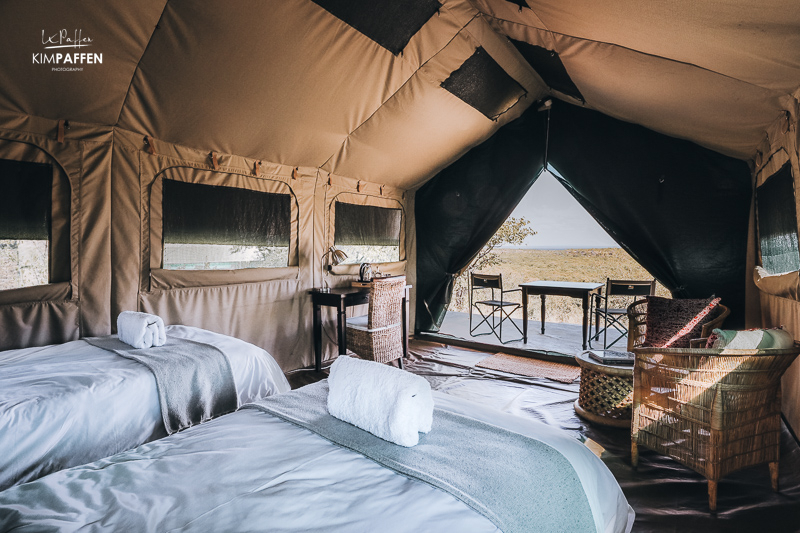 We also fell in love with the magnificent view from our balcony at the Outpost Lodge and the unique area of Pafuri. All places had their own unique charm. Soon, I will publish an article about some of the best places to stay in Limpopo.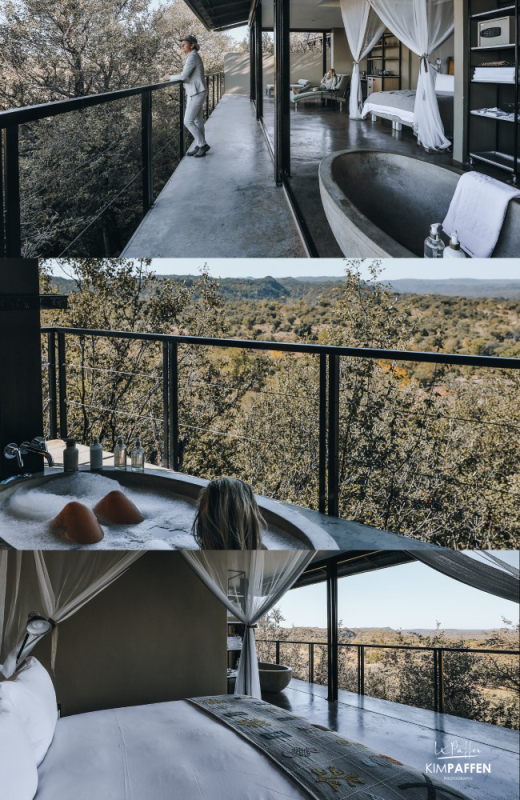 13. Wildlife course in the Bush
Limpopo is also the perfect place to join a wildlife course in the bush as a great alternative to an 'ordinary' safari trip to Africa. Why? On a wildlife course in the bush or safari guide training, you will learn so much more about nature, the animal's behavior, and their tracks and signs.
Just like on a safari trip in Limpopo,  you will go out on game drives twice a day. The difference is that this is a more educational wildlife experience and especially interesting for the nature-loving soul that wishes to experience a wildlife adventure that includes learning about the environment and animals' behavior with the chance of receiving an official qualification from the Field Guide Association of Southern Africa.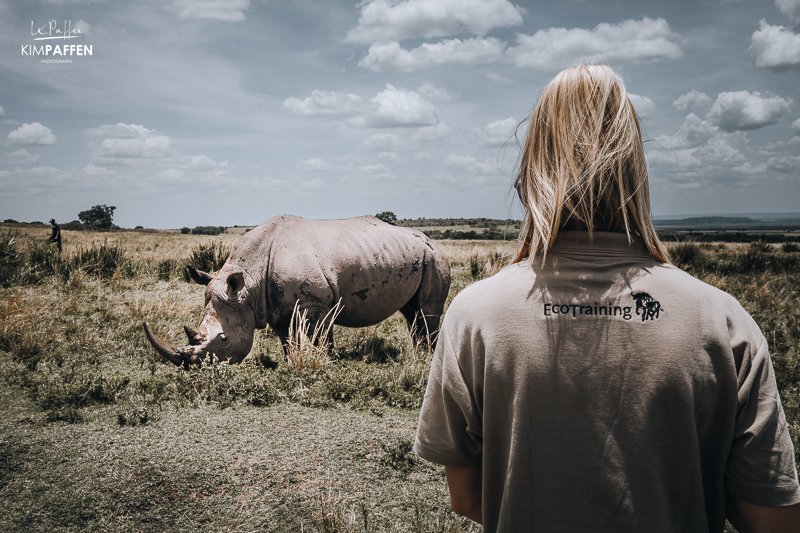 I did my safari guide training with EcoTraining; the pioneer and leader in safari guide and wildlife training. Their head office is located in Nelspruit and they have several tented camps in Limpopo where you can join a wildlife course or safari guide training, for example in Pridelands, Karongwe Game Reserve, Makuleke Concession in Kruger National Park, and in Selati Game Reserve.
Interested in doing a course with EcoTraining and want more information? As a partner of EcoTraining you can book your course through us and we're able to share our personal experiences with you which makes studying for your course much easier. Fill in the form if you want more information or visit our page with an overview of all EcoTraining wildlife courses.
13 reasons to visit Limpopo, South Africa
Excellent wildlife viewing
3 One-of-a-kind National Parks
Walking safaris paradise
Ancient mountain ranges
Beautiful contrasting landscapes
Breathtaking sundowner spots
Camping at the Limpopo River
Best San Rock Art in South Africa
Awe-inspiring Baobab trees
Stay on Fruit Farms
Safe self-drive destination
Suitable for every type of traveler
Join a Wildlife course
Watch a promotional video of the 5 districts in Limpopo, published by the Limpopo Tourism Agency here:
I hope these 13 reasons to visit Limpopo made you excited to explore Africa's Jewel by yourself! For more information about traveling in South Africa, I wrote this South Africa Travel Guide: the whole world in one country!
Feel free to reach out if you have questions about travel to Limpopo, or any other African travel destination, like Kenya or Uganda. Ever did a balloon safari in Serengeti (the famous National Park in Tanzania) or are you planning your first safari in Africa? Then, start by reading the following articles:
If this article was helpful to plan your vacation in Limpopo, you can help me in return by sharing this article about the 13 reasons to visit Limpopo on your social media channels or by leaving a comment. I would love to see you return to my blog!  
We hope you're enjoying or free travel tips, travel guides and photographs taken on our planet. If so, please consider supporting our work by buying us a coffee