The Tanzania Northern Circuit is a fascinating and beautiful part of the world, with many unique and breathtaking sights. The northern safari circuit is a popular tourist route in Northern Tanzania and includes some of the country's most stunning and popular places to see, including but not limited to Serengeti National Park, Ngorongoro Crater, Lake Manyara, Mount Kilimanjaro, and Tarangire National Park.
North Tanzania is home to the most incredible wildlife, and a safari is the best way to see these amazing African animals up-close. Apart from incredible wildlife, the region also offers various cultural experiences and adventurous activities. Want to experience the best of an unforgettable Tanzania trip? In this article, I share the 10 best places to visit in Tanzania (Northern Circuit) to add to your itinerary.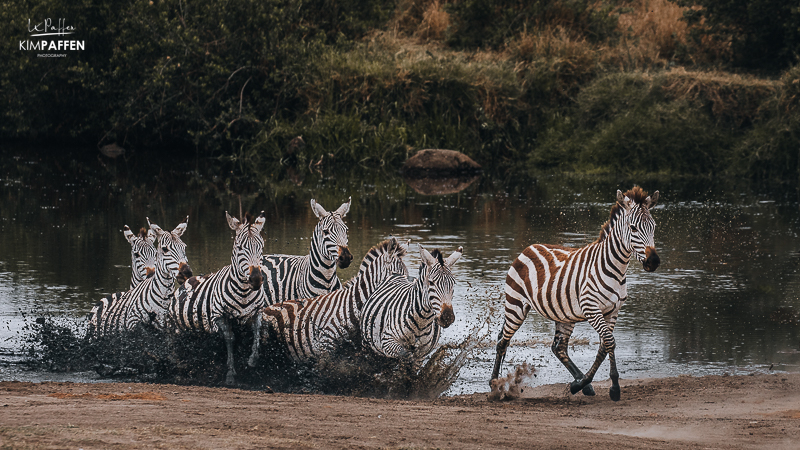 1. Mount Kilimanjaro National Park
Mount Kilimanjaro is one of the best places to see in northern Tanzania. This massive, snow-capped volcano can be seen from many different parts of Tanzania and Kenya. With 5.895 meters (19.340 feet) it is the highest peak in Africa, making it a popular destination for hikers and climbers. So, if you're looking for adventure activities in Tanzania, climbing Kilimanjaro is your best bet! It offers both experienced climbers and casual hikers the opportunity to experience Kili's stunning beauty and challenging terrain. Whether you want to tackle the summit or just enjoy the views from the lower slopes.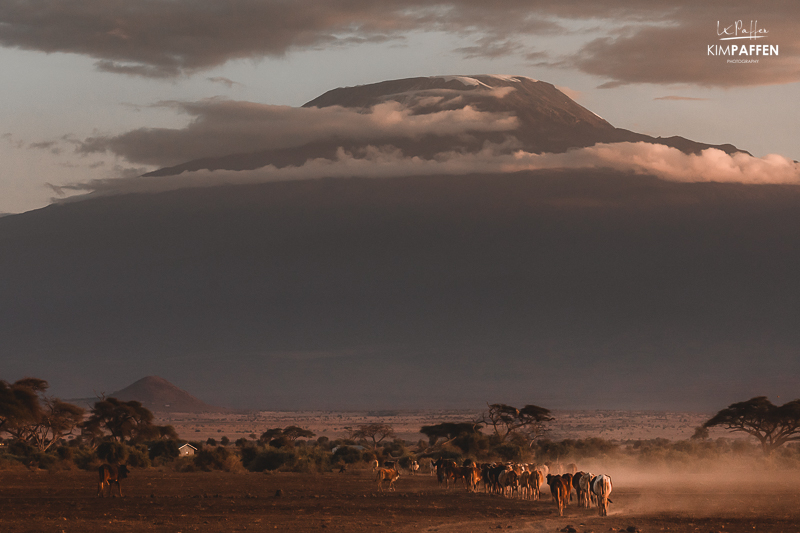 While Mount Kilimanjaro is not a technical climb, it is still a challenging and strenuous trek. It requires a good level of fitness and preparation. If you're planning to climb Mount Kilimanjaro, make sure you train and prepare adequately beforehand. Hiking up the mountain is not something you can do on your own. The mountain is located in a national park, and all hikers are required to have a guide.
Hiking to the top of Mount Kilimanjaro is still on my Tanzania bucket list, but one thing I know for sure: the views of the mighty Kilimanjaro are simply breathtaking! The vast expanse of the African Savannah stretches out below and the snow-capped peak of Kilimanjaro rises above it all. For many travel and nature photographers, Mount Kilimanjaro is an incredible backdrop to create stunning photographic artworks of nature.
Kilimanjaro Fact: Did you know Mount Kilimanjaro is Africa's tallest mountain and the world's largest free-standing mountain? Kilimanjaro has 3 cones: Kibo, Shira and Mawenzi. Kibo is the summit of the mountain and the tallest of the three volcanic formations. Kili is also fourth on the list of the Seven Summits (highest peaks of each continent).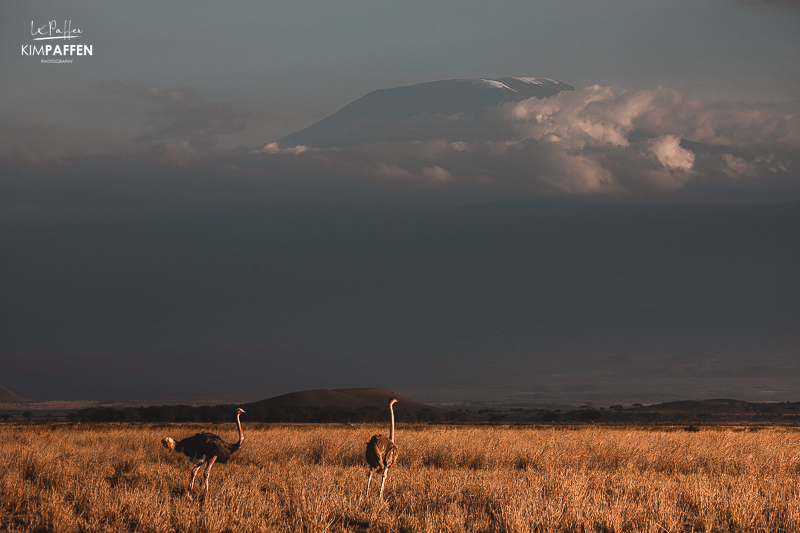 Things to do at Mount Kilimanjaro
Here are examples of Kilimanjaro tours and activities. Find things to do at Mt. Kilimanjaro and Kilimanjaro Climbing tours.
2. Serengeti National Park
The world-famous Serengeti National Park, located in Northern Tanzania is home to an incredible array of wildlife, including lions, elephants, zebras, and more. Without a doubt, the Serengeti is the best place to visit in Tanzania.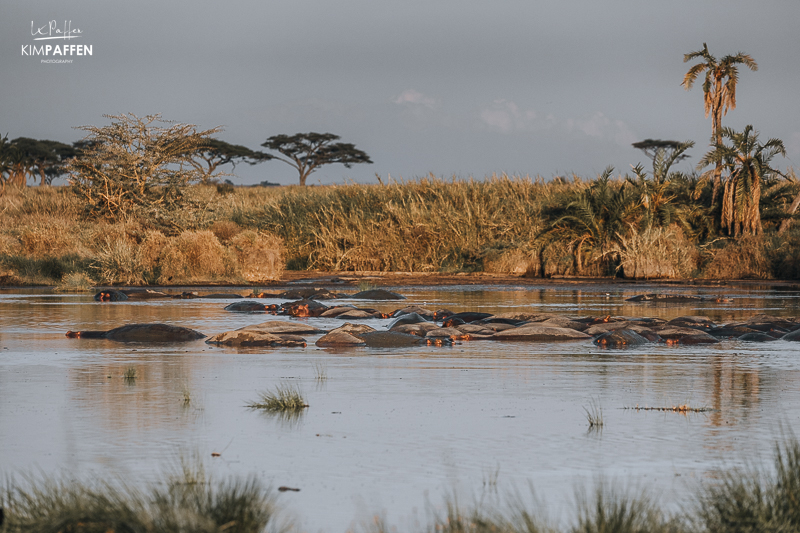 Serengeti National Park is known for its annual Great Migration, when millions of animals move across the Savannah in search of food and water. Whether you're an avid wildlife enthusiast or just want to see some of the world's most amazing animals including the Big Five up close, the Serengeti is the place to be.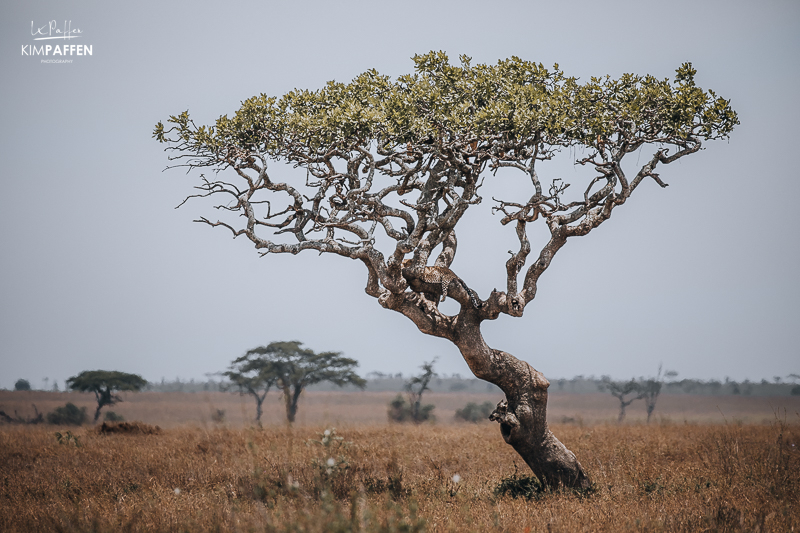 This UNESCO World Heritage Site is unique for many reasons. It covers an area of over 14,000 square kilometers, making it one of the largest protected areas in Africa. This vast expanse of wilderness offers endless opportunities for exploration and adventure, and it's a true wilderness experience unlike anywhere else in the world.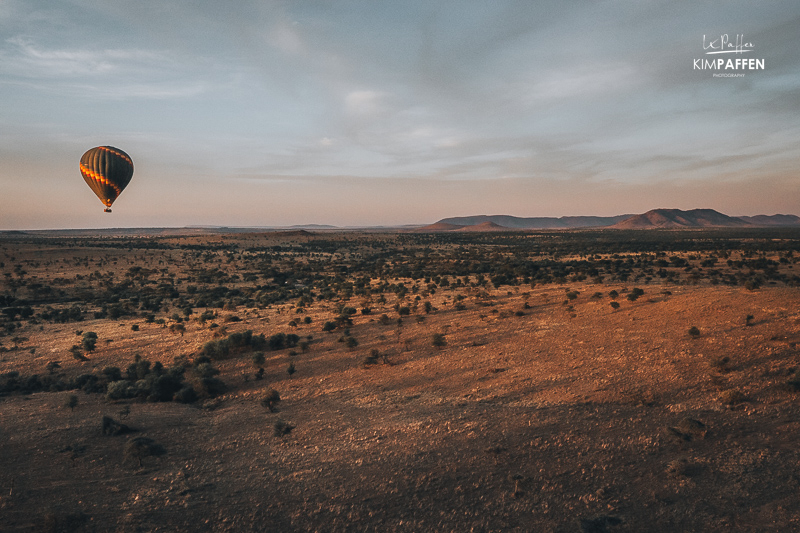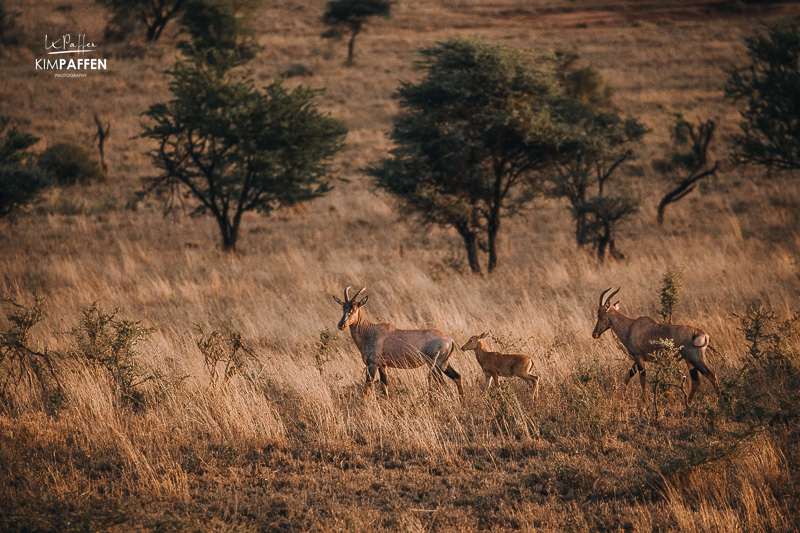 Regions of Serengeti National Park
Serengeti National park is divided into several different regions. The Seronera region is known as the heart of the park in Central Serengeti. Seronera is popular for its wide open savannah landscape and abundant wildlife, including the Hippo Pool full of countless hippos.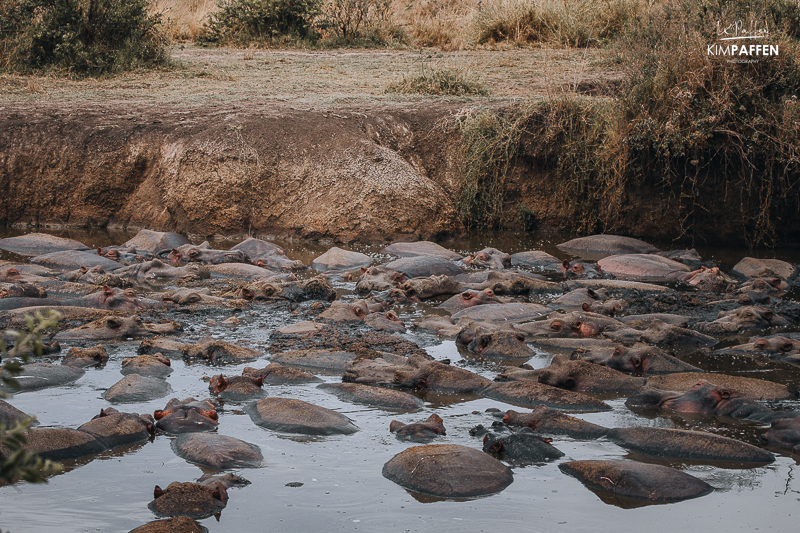 Another great area in Seronera is the amazing Simba Kopjes; a group of rocky hills located along the road to Seronera from Naabi Hill Gate, famous for the lions resting on the rocky granite/gneiss outcrops. Seronera is also known for its high density of leopards. If you're short on time and want to see the most varied wildlife, I would recommend visiting Central Serengeti. Note that the Seronera Valley is also the busiest area of Serengeti National Park.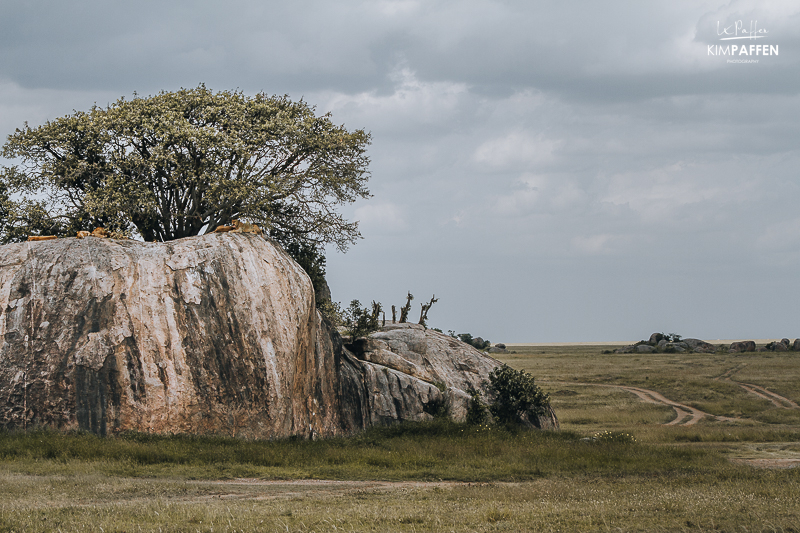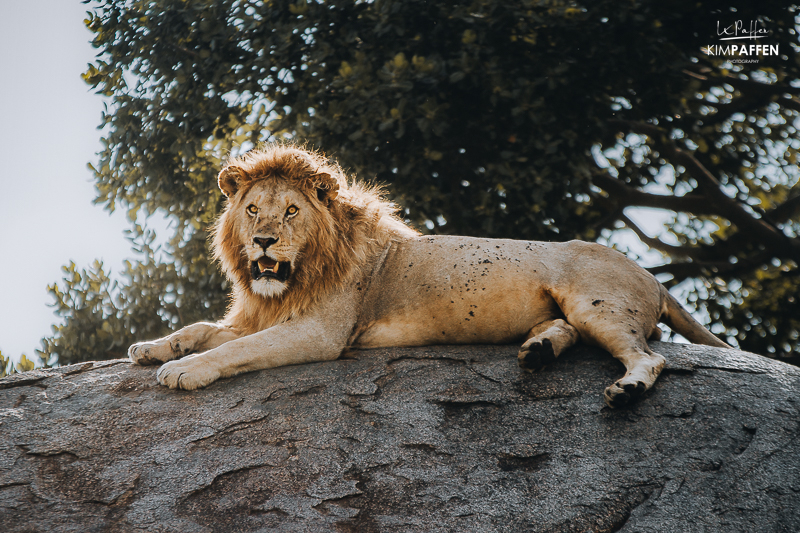 Northern Serengeti is the more remote and rugged region of the park and is home to the Mara River, known for its scenic beauty and abundant wildlife. It's popular because of the spectacular river crossings and predators like lions and crocodiles luring for zebra and wildebeest.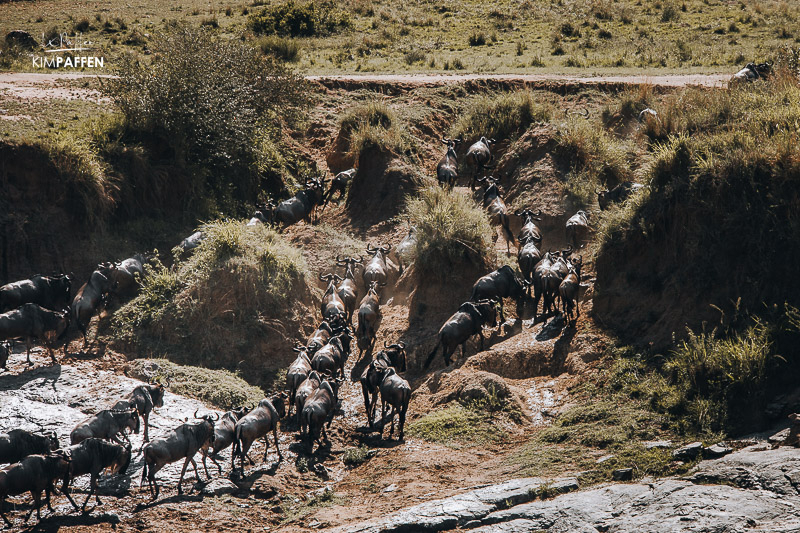 The Western Corridor is located in the western part of Serengeti National Park with the Grumeti River running through this area. The river attracts various predators and is known for its large herds of wildebeest and zebras during the migration season.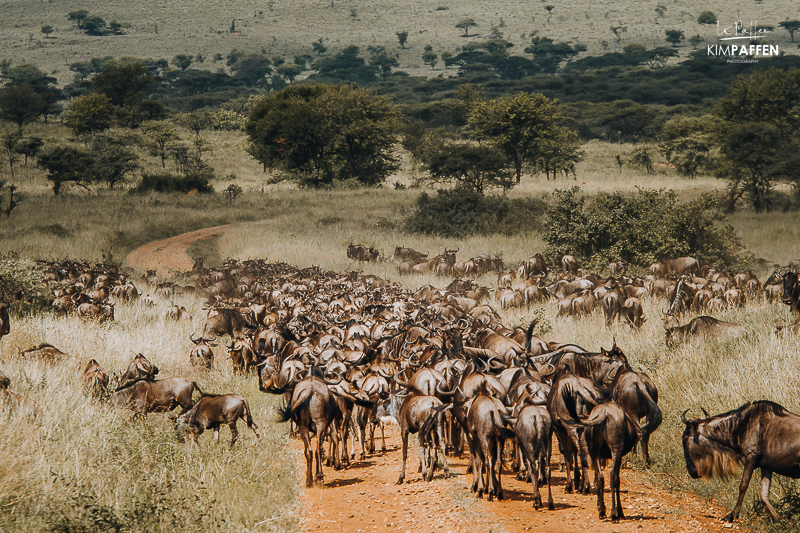 Eastern Serengeti is known for its open savannah grasslands. This eastern part of Serengeti is less visited than the other regions of the park but the area is still home to a variety of wildlife, including giraffes and elephants.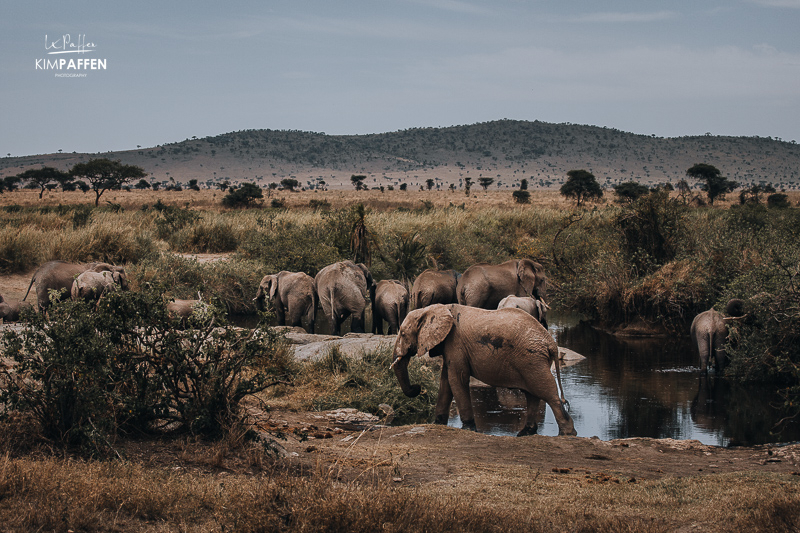 Another popular area to visit in Serengeti is Ndutu in Southern Serengeti, part of the Ngorongoro Conservation Area (NCA). Because there are no fences between the parks, the animals are free to roam.
Ndutu is famous for its large open plains, which are the breeding ground for wildebeest and zebras during the calving seasons in March and April. These newborns also attract plenty of predators, like cheetahs and lions.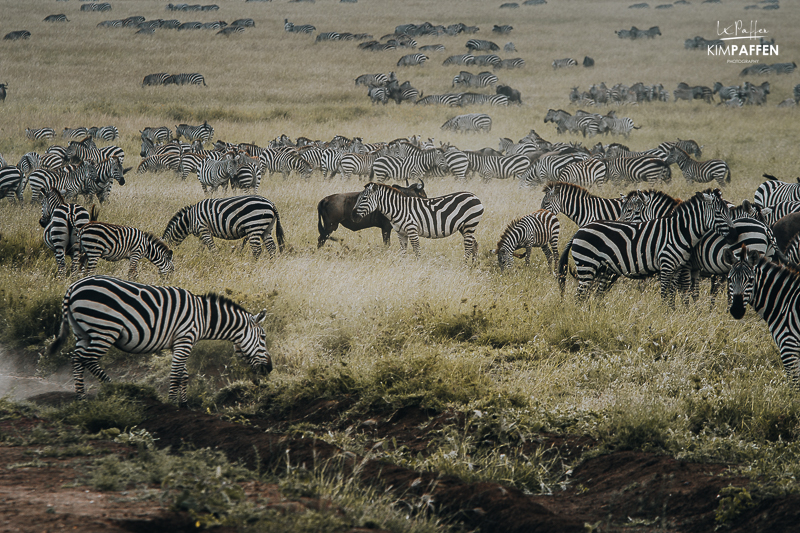 Each region of Serengeti National Park has its own unique features and offers visitors a different experience of the wildlife and landscape of this magnificent park. Apart from wildlife, the Serengeti is also home to the Maasai people, who have lived in harmony with the animals for centuries. The Maasai are a fascinating and unique culture, and their way of life offers a unique insight into the history and traditions of the region.
  Serengeti Travel Tip: make sure you know what region(s) in Serengeti you want to visit before you look into accommodations in Serengeti or let your safari operator know what area you want to visit to receive lodge recommendations that meet your wishes.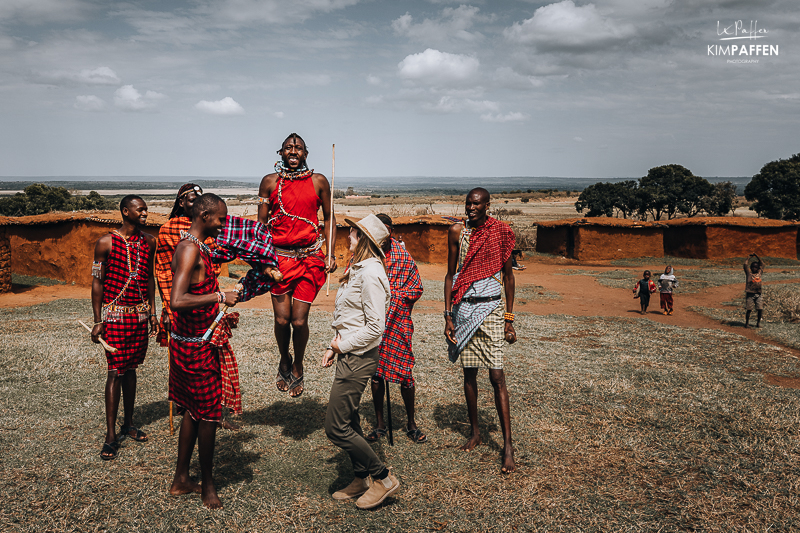 Serengeti Balloon Safari
To get the best out of your Serengeti experience, you should definitely book a balloon safari to enjoy the stunning views of the Serengeti plains and its wildlife from above.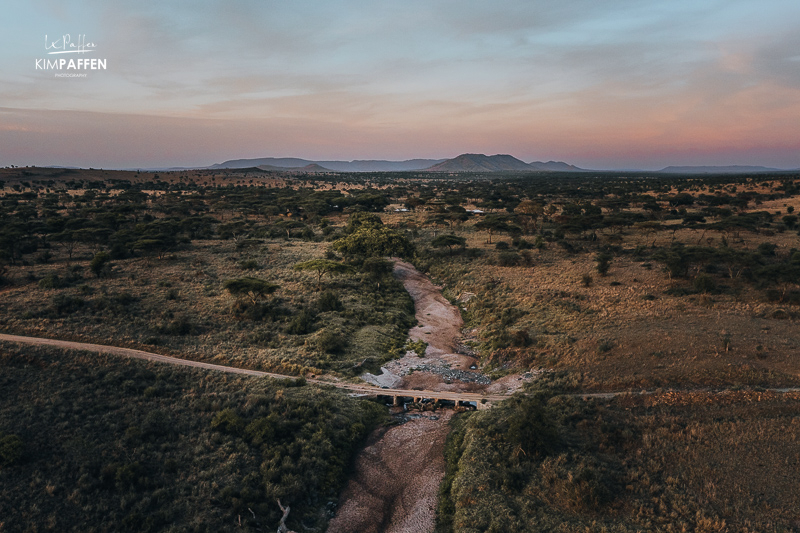 Serengeti Travel Tip: If you're interested in a hot-air balloon ride in Serengeti, read what to expect on a hot-air balloon safari including an attractive discount for readers of our blog.
Without a doubt, Serengeti National Park is one of the best places to visit on your Northern Tanzania safari, and one of the top wildlife destinations to visit in whole of Africa.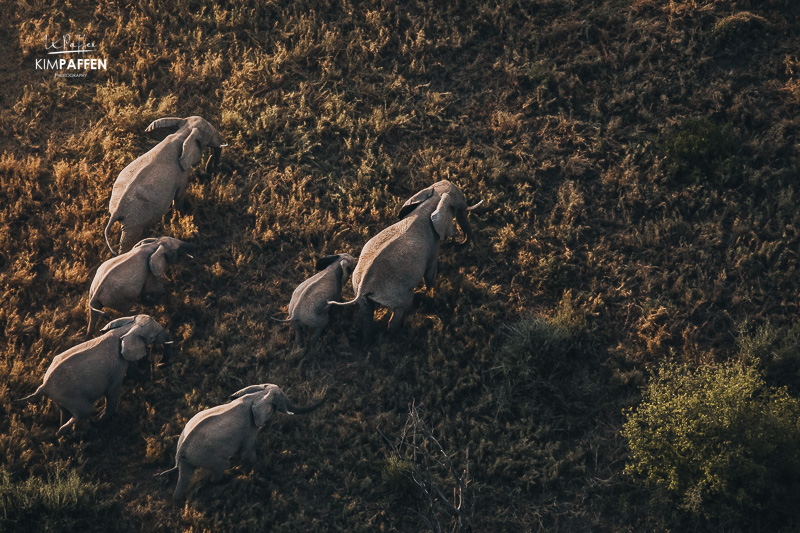 Where to stay in Serengeti?
Depending on the region you want to visit, there are a lot of options to stay in Serengeti National Park. On our trip with the Tanzania Tourism Board, we stayed in the lovely Pamoja Serengeti Luxury Camp, situated at the center of the vast Serengeti National Park, in Seronera. We absolutely loved staying at this intimate privately-owned wilderness camp because of the outstanding staff, delicious buffet, lovely views from our luxury tented suite, and overall exclusivity.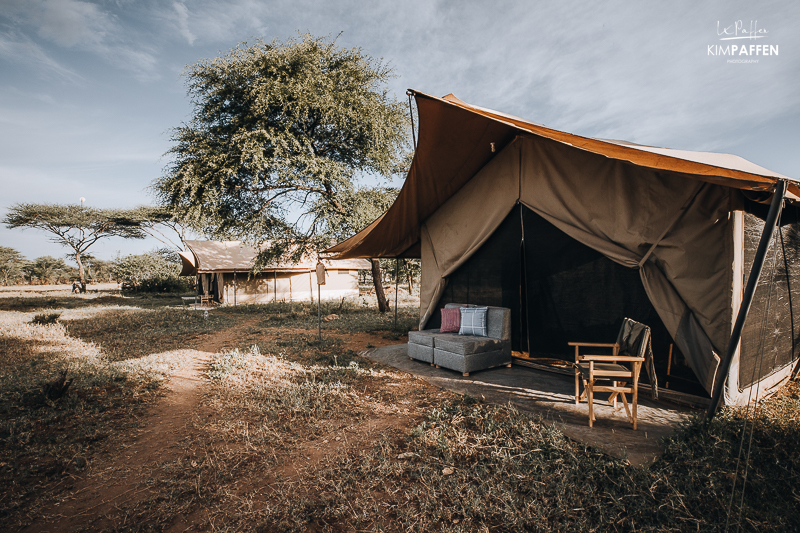 If you're lucky (like us), you will even spot elephants or cheetah passing by your tents or the lounge area; the ultimate bush feeling!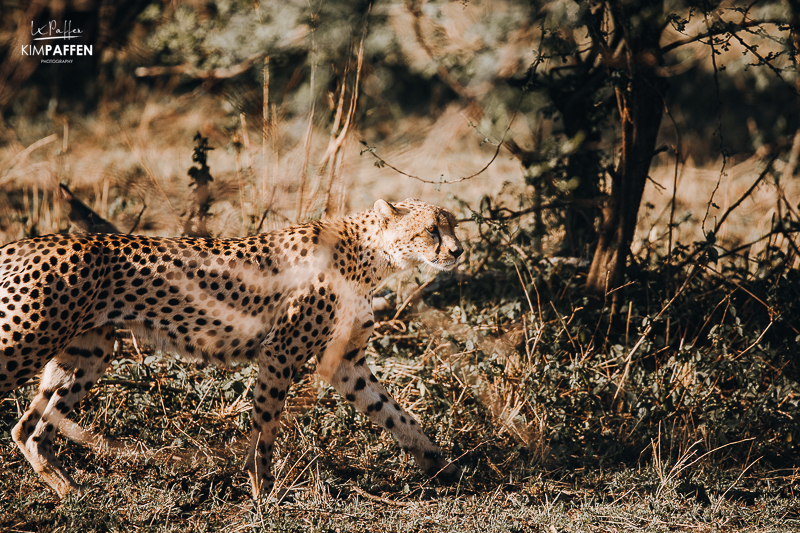 Also other wild animals wander within the camp boundaries while a number of species make their home adjacent to the camp. The close proximity to wildlife is one of the reasons that makes Pamoja Serengeti Luxury Camp unique.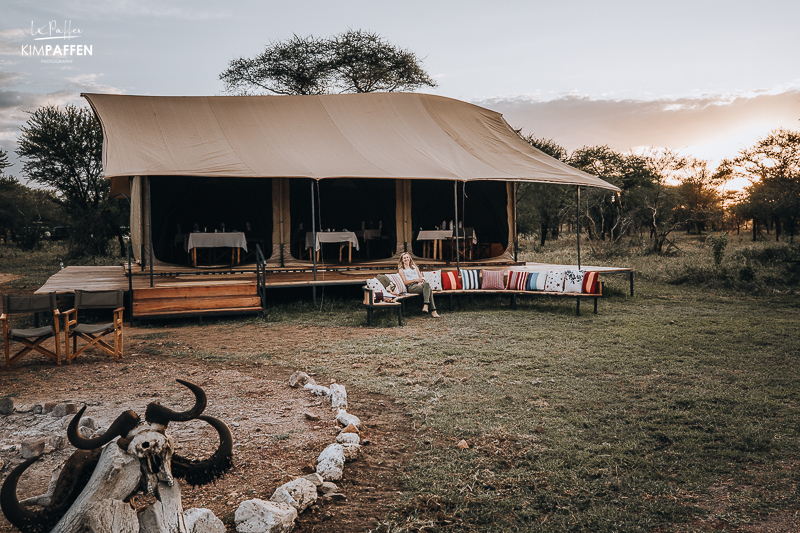 Serengeti Safari Tours
Find examples of Safari tours in Tanzania that include Serengeti National Park.
3. Ngorongoro Crater
The Ngorongoro Crater is also among the best places to visit when planning a Northern Circuit safari adventure in Tanzania. It's a famous and unique destination with an incredible array of wildlife, a fascinating geological history, and a rich cultural heritage. The crater is about 20 kilometers in diameter, and it's one of the few intact volcanic calderas in the world.
Ngorongoro Crater Fact: In 1979, Ngorongoro Crater was designated a UNESCO World Heritage Site, recognizing its unique and important natural and cultural values.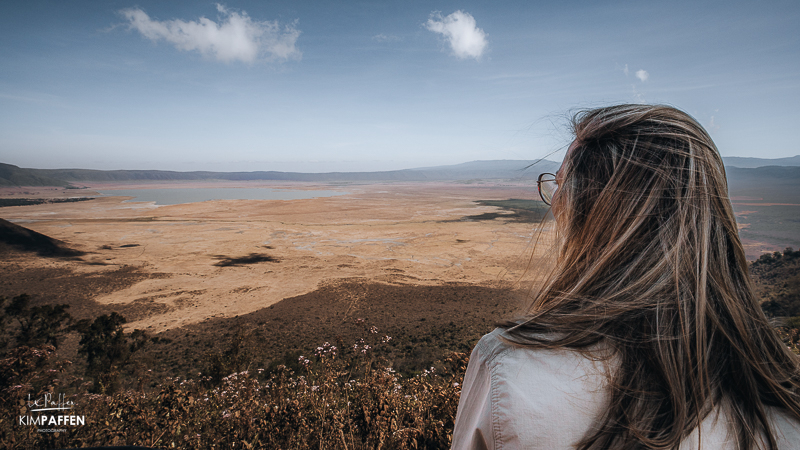 The landscape of Ngorongoro Crater is varied and beautiful. If you enter through the Loduare Gate, pay attention to all the impressive trees on your drive up to the crater rim. The scenery is simply stunning and hard to capture. You just have to see this with your own eyes.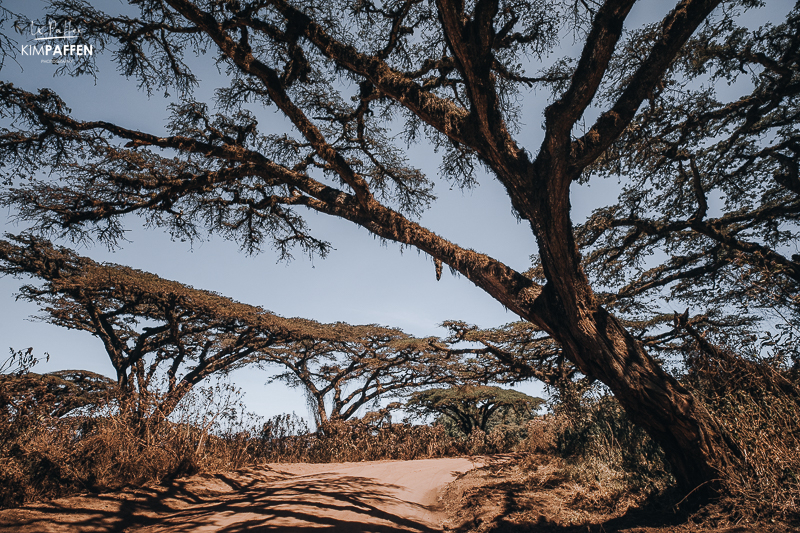 The crater rim is the most striking feature of the landscape, and it rises steeply from the floor of the crater, reaching a height of over 2,000 meters in some places. The rim is covered in dense forest and grassland, and it offers stunning views of the crater and the surrounding countryside.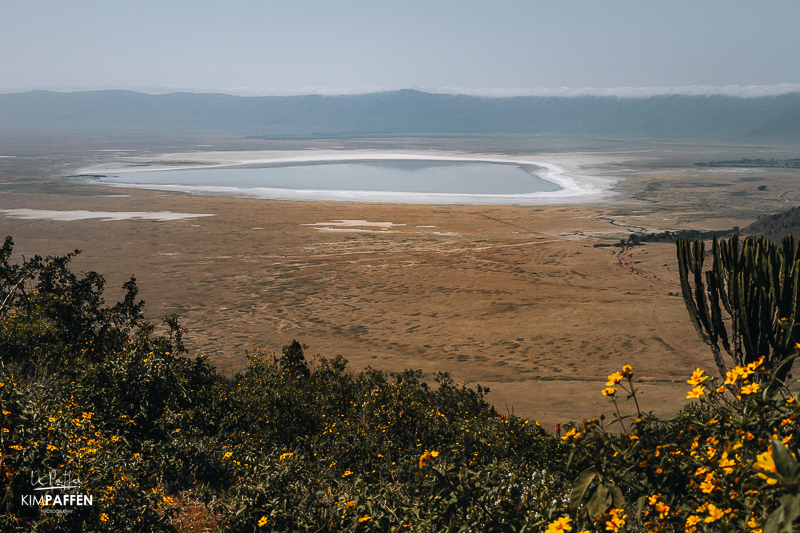 The floor of the crater is a vast, flat plain, and it's covered in grassland, woodland, and swamps, like Gerigor Swamp.
The crater floor is where most of the wildlife can be found, and it's a great place for game drives and safaris.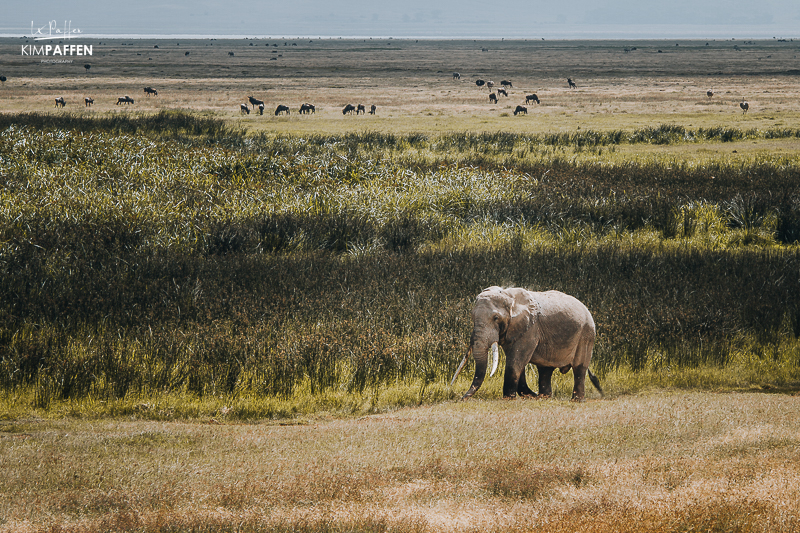 The Ngorongoro crater is also home to several lakes and rivers, including Lake Magadi, a shallow, alkaline lake that is home to large flocks of flamingos.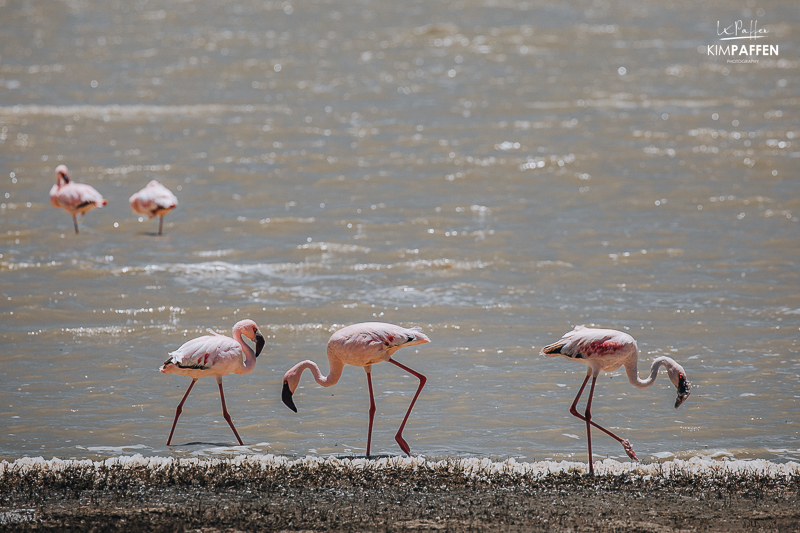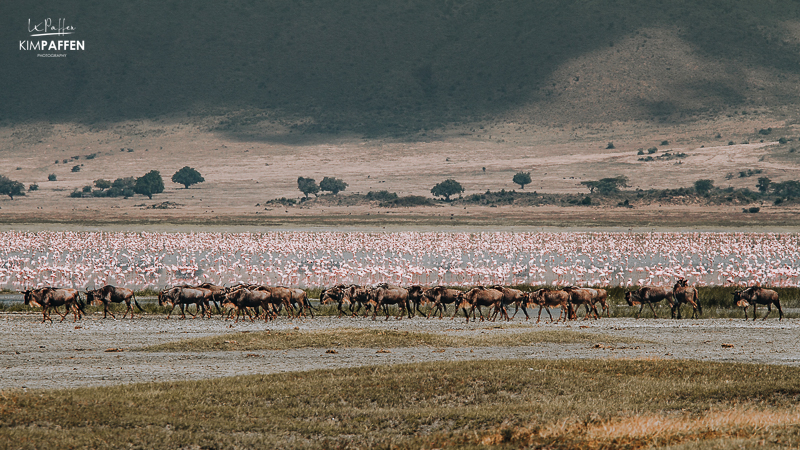 Serengeti National Park and the Ngorongoro Conservation Area are located near each other, and it's easy to visit both destinations on the same trip. Combining a visit to Serengeti National Park with a trip to Ngorongoro Crater is a great way to experience the beauty and diversity of Northern Tanzania. The conservation area also contains Olduvai Gorge, one of the most important prehistoric sites in the world regarding early human evolution and worth a visit.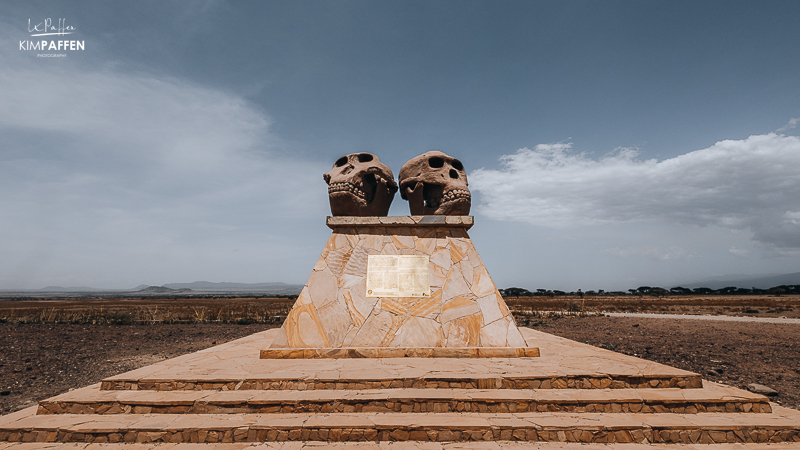 Ngorongoro Crater Safari
4. Lake Manyara National Park
Lake Manyara National Park covers an area of approximately 330 square kilometers and is located in the Manyara Region of northern Tanzania, not far from the city of Arusha. The park is one of the best places to visit in Tanzania and offers stunning landscapes, which include the Lake Manyara saltwater lake, forests, grasslands, and hot springs.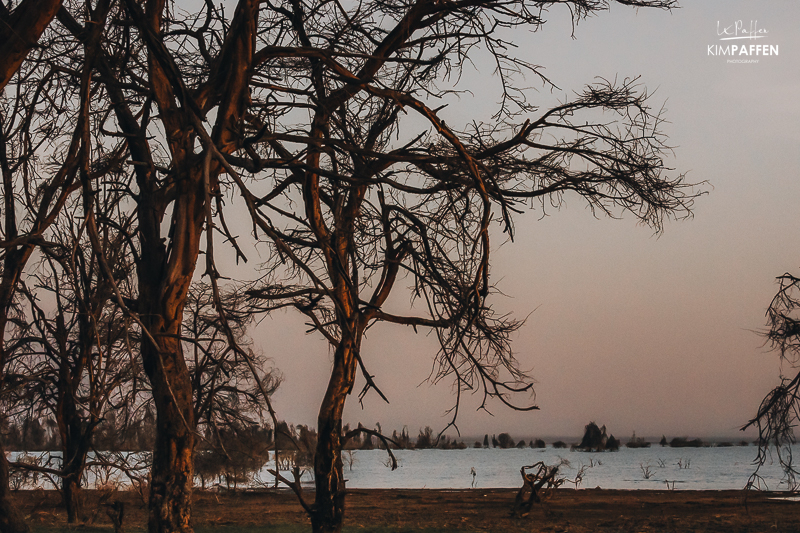 It is home to various African animal species, including elephants, giraffes, lions, zebras, and over 400 species of birds. In addition to the usual array of wildlife, Lake Manyara is home to a large population of flamingos, which can be seen in huge flocks along the shores of the lake.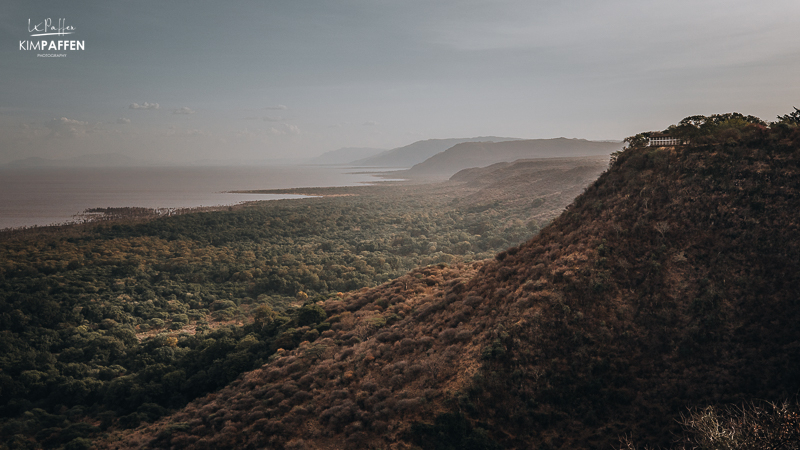 Tree-climbing lions
Lake Manyara is also one of the few places in the world where you can see so-called tree-climbing lions, which are known to rest in the branches of the park's trees. This unique behavior makes the park a popular destination for tourists and wildlife enthusiasts. It's not the only place in Tanzania to see lions climbing trees. I saw lions resting in trees in Serengeti National Park and Tarangire National Park.
On our safari in Lake Manyara National Park, I didn't see tree-climbing lions myself. We were quite late for our afternoon safari, but we found lions resting on the road instead. The image below is taken in Tarangire National Park, also part of the northern circuit.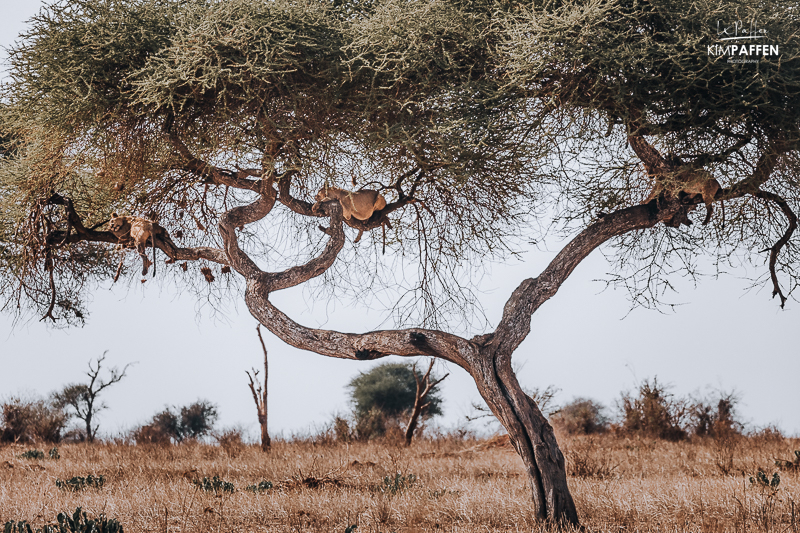 RELATED: Curious where else you can find tree-climbing lions in Africa? Read the Best places to visit in Uganda including where to find tree-climbing lions.
One of the best ways to explore Lake Manyara National Park is by doing a game drive. This will allow you to see the park's wildlife up close. The lake is one of the park's most iconic features, and it's well worth a visit. You can do a boat safari on the lake to see the local birdlife and admire the stunning views. If you want to explore the park on foot, you can take a nature walk with a local guide.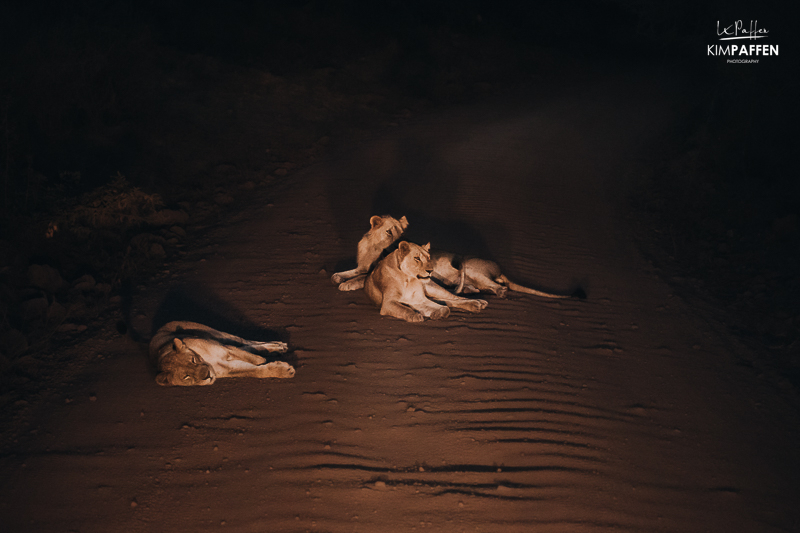 Manyara Treetop Walkway
There's also a special thing to do in Lake Manyara National Park: the treetop walkway. It's a 370m walk through the canopy of the forest over suspension bridges that reach a height of 18m. Each of those bridges ends on a viewing deck around tree trunks to admire the Manyara Forest views and spot monkeys and lots of birds. The Manyara Treetop Walkway is Tanzania's first treetop walkway and one of the longest in Africa. Are you an adventurous nature-loving soul? Make sure to add this canopy tour in Lake Manyara National Park to your list of things to do on the Northern Circuit route in Tanzania.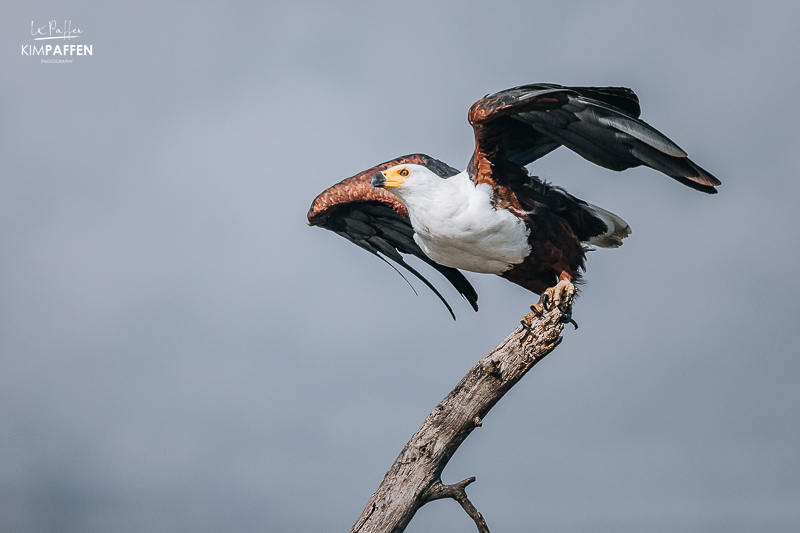 During our visit, we only had time for a short afternoon game drive, but even in this short amount of time, we saw lions and several beautiful bird species, including the below captured Silvery-cheeked Hornbill, enjoying a dust bath.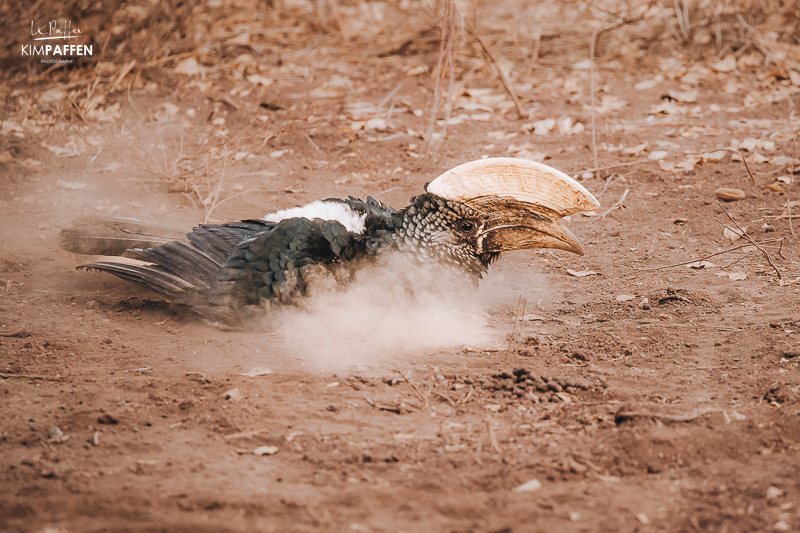 Where to stay near Lake Manyara?
After our visit at Lake Manyara National Park, we stayed at Pamoja Olea Farm Lodge, located the heart of Karatu which is about an hour's drive from Lake Manyara National Park in the direction of Ngorongoro National Park. The active farm has 14 cottages with infinite views of the farm and the Ngorongoro Forest. I loved our traditional outdoor diner around the candle-lit swimming pool.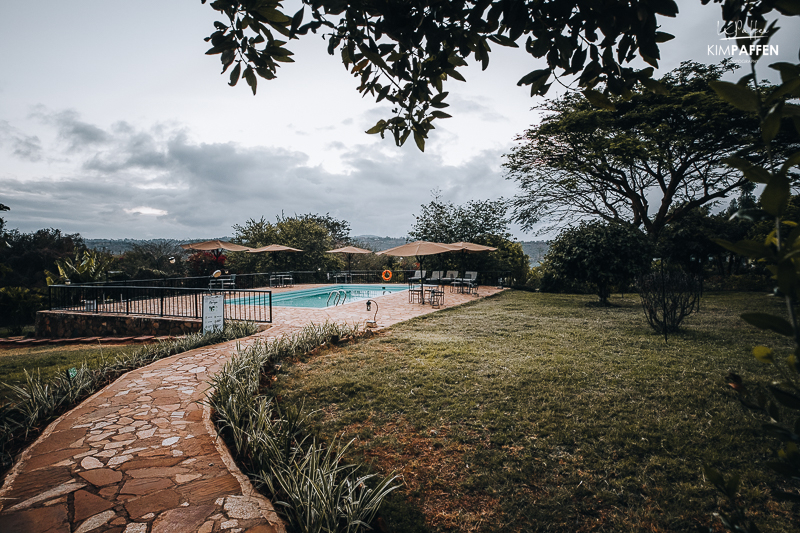 Unfortunately we only had a short 1-night stay at this lodge, but for the people who have more time, please consider the Coffee Farm Tour or plan a cultural visit to the Hadzabe tribe at Lake Eyasi.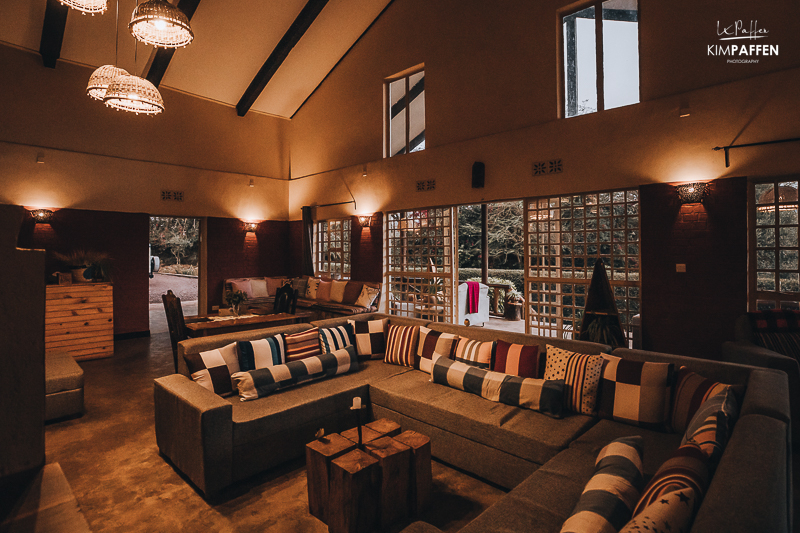 Lake Manyara Safari
Find examples of safari tours in Lake Manyara National Park.
5. The African Galleria
In between Ngorongoro Crater and Arusha, in the town of Mto wa Mbu, you can find the African Galleria, a great place to explore Tanzania's culture and connect with local artists. This place is also perfect to buy some souvenirs or gifts.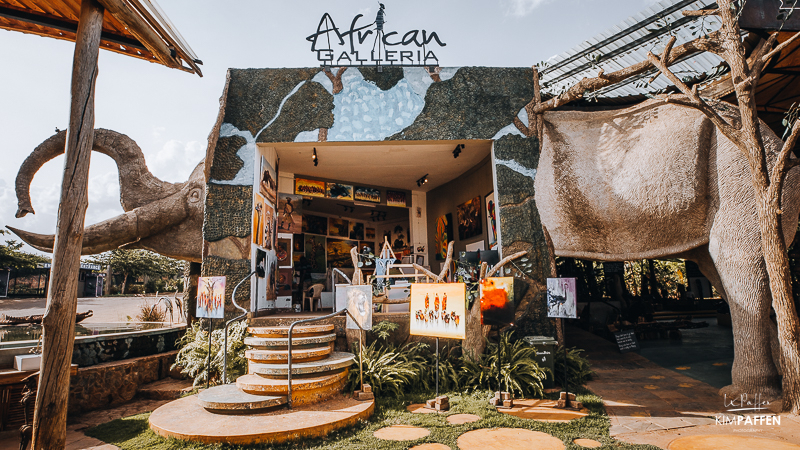 The African Galleria is far more than just a "souvenir store". It is a destination in its own right, where you can easily spend an hour or two. Explore the many showrooms and buy hand-painted artworks, jewelry, bead work, basket ware, fabrics, furnishings, or trinkets.
I really loved to see all the artists working on their own pieces of art and I was extremely impressed by the African Ebony/Blackwood carvings demonstration, also known as Makonde Carvings.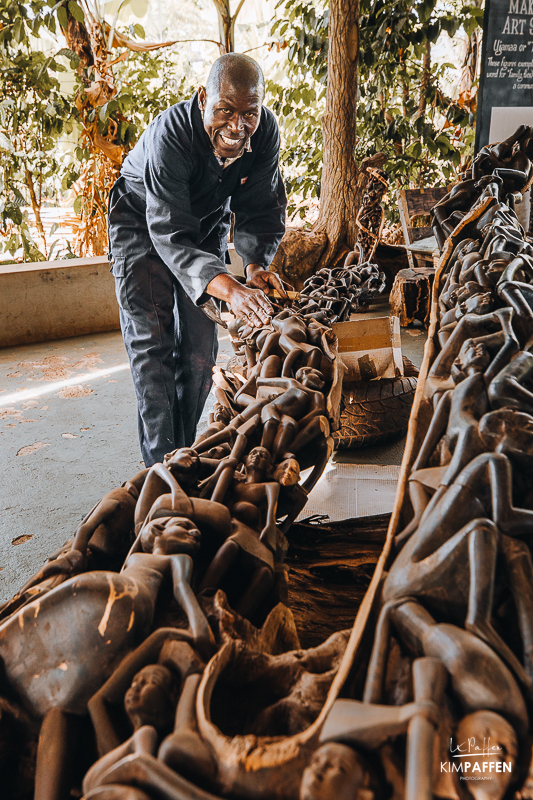 The separate Tanzanite department offers superior quality gems and craftsmanship work on-site. There is a Tanzanite "mine tour" that adds to the overall experience.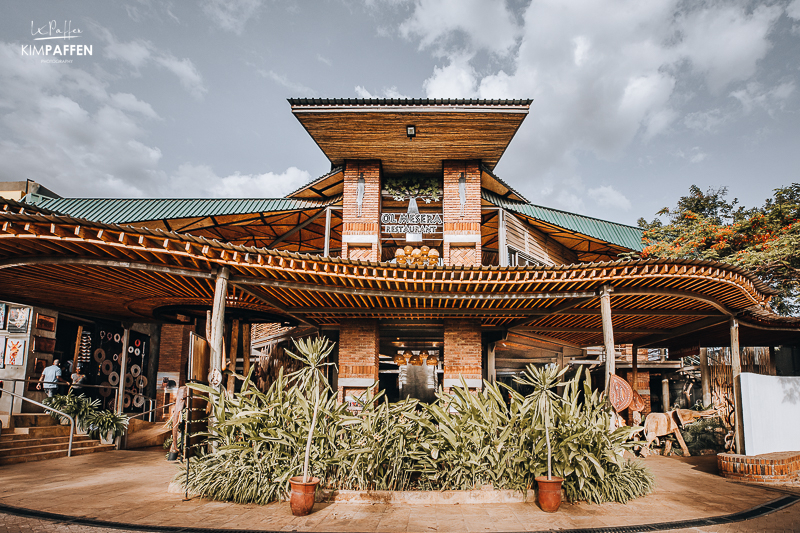 6. Ol Mesera Restaurant: local cuisine
Next to the African Galleria, you can find the Ol Mesera restaurant, serving traditional Tanzanian dishes to get a taste of the local Tanzanian cuisine. I highly recommend tasting various dishes from their menu after you had a cultural art tour and/or Tanzanite tour in African Galleria. The restaurant is nicely decorated with colorful details, and in the middle, you will find a huge tree. Definitely one of the best cultural visits on your northern Tanzania safari.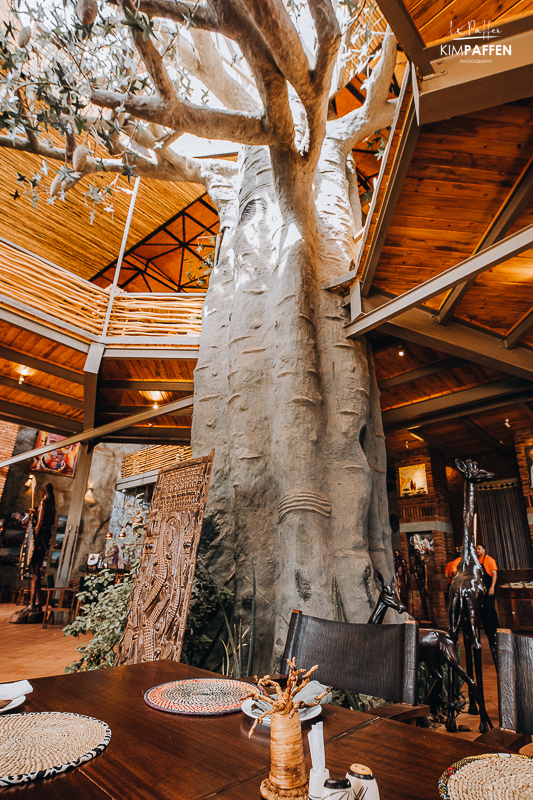 Ol Mesera's food is locally harvested using only pure and organic ingredients. Examples from their menu are mchicha (wild spinach), ugali, Zanzibar Boga Boga (pumkin soup), sambusas (several bitings), and unique recipes with a modern twist, like chipsi ugali (ugali in the form of French fries).
Also don't forget to try their organic coffee grown at Kilimanjaro or Ol Mesera's signature cocktails; their Dawa cocktail is delicious! Dawa is a local cocktail of Konyagi with honey. If you're looking for a take away bush lunch, you can also choose from their take away options to have a bush lunch inside Lake Manyara National Park or Ngorongoro Crater.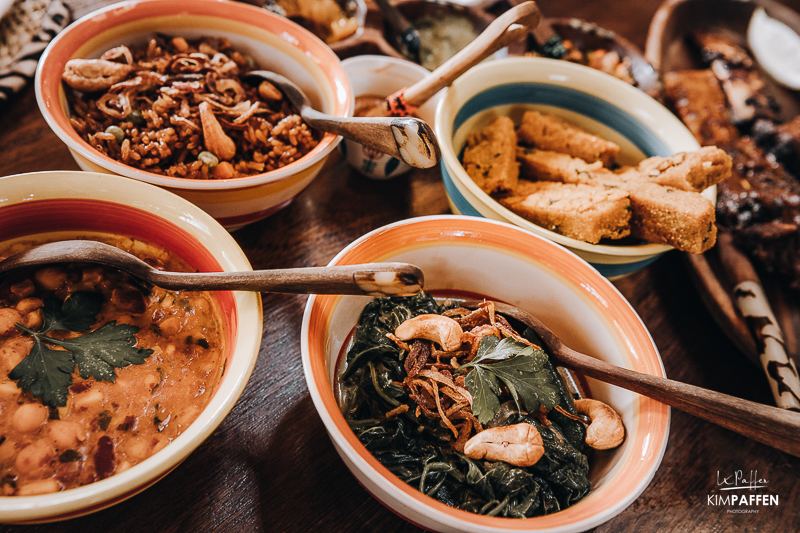 An unforgettable Tanzanian dining experience is guaranteed, and I would highly recommend stopping here on your Northern Tanzania Circuit tour. Olmesera Restaurant is located just above Lake Manyara National Park along the road to Ngorongoro Crater and the famous Serengeti National Park.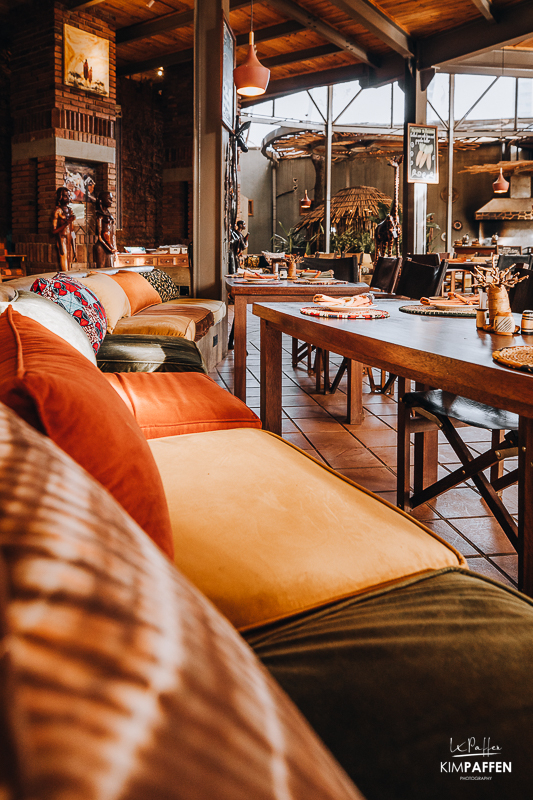 7. Arusha City
Arusha is a bustling city in northern Tanzania that is located at the foot of Mount Meru. It is the capital of the Arusha Region. The city is a hub for tourism in northern Tanzania and is known for its rich history and culture. There are many museums and cultural centers in the city that offer insight into the area's past and present.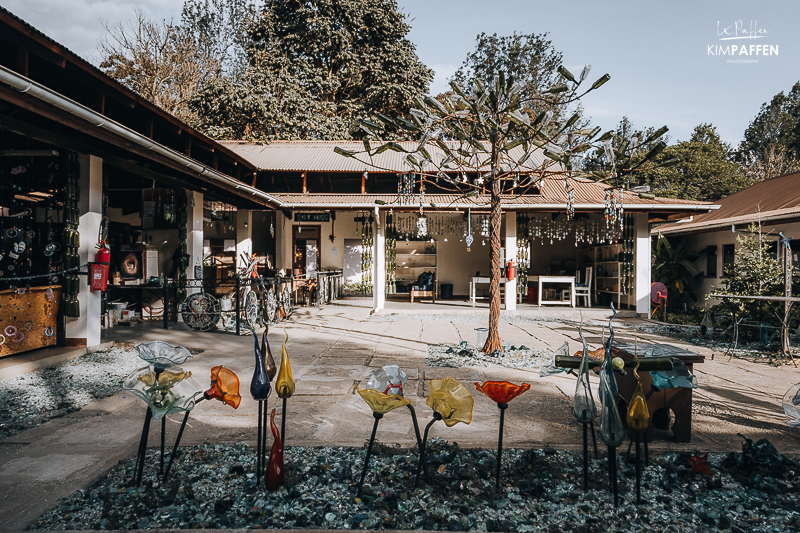 Arusha is a popular starting point for safaris in the northern circuit and visiting popular Tanzania National Parks, like Tarangire National Park, Arusha National Park, Lake Manyara National Park, and the Ngorongoro Conservation Area. Additionally, Arusha is known for its bustling markets and excellent restaurants, where you can try local dishes and buy souvenirs and crafts.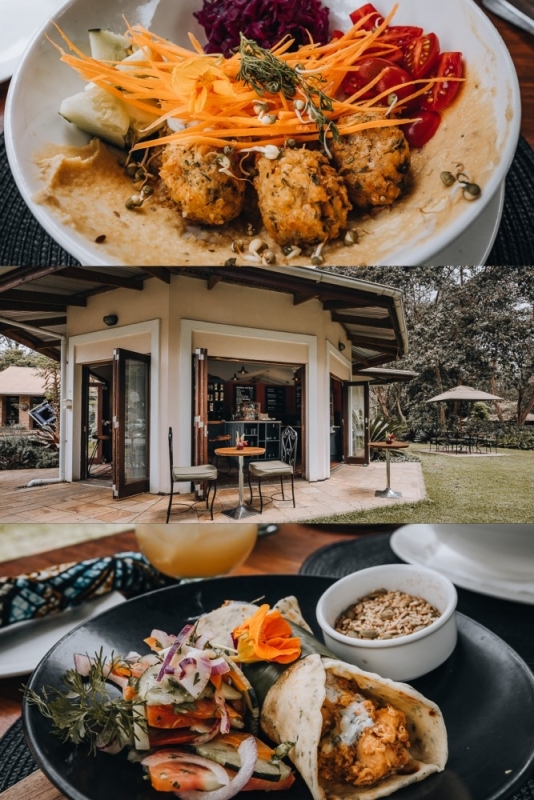 Arusha Coffee production
On top of that, Arusha is known for its high-quality coffee, which is grown in the surrounding region, known as one of the largest coffee-producing regions in Africa. The coffee from Arusha is known for its smooth, rich flavor and is often used in blends or as a single-origin coffee. It is exported to countries around the world and is enjoyed by coffee lovers everywhere.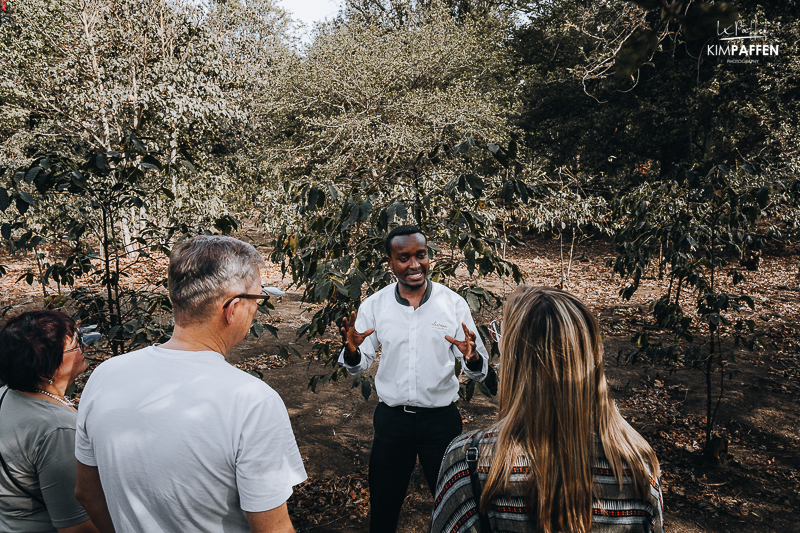 One of the best places to learn more about Arusha's coffee production is Arusha Coffee Lodge by Elewana, situated in Tanzania's largest coffee plantation. During a guided coffee tour you will learn how the coffee is grown, harvested, dried, and produced into delicious Arabica coffee. A coffee tour, stay, or just a stop-over to lunch or dine at Arusha Coffee Lodge is highly recommended. I really loved this place!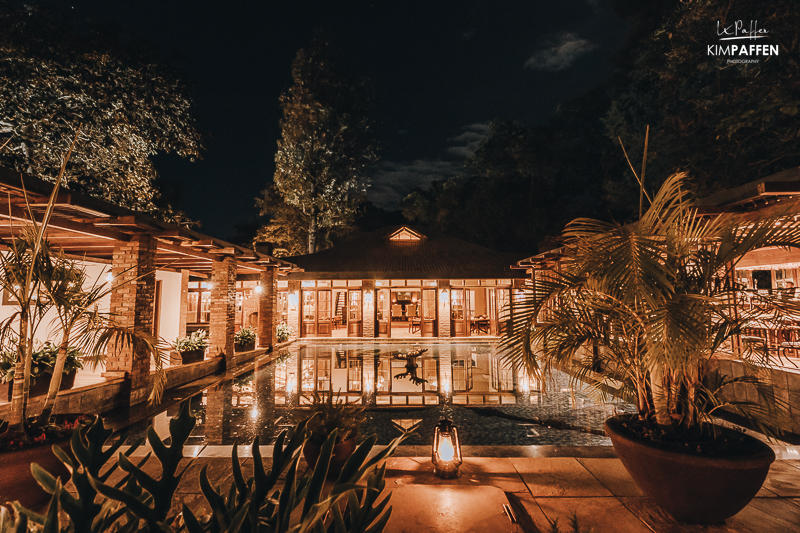 Where to stay in Arusha?
Arusha has a lot of options to stay, from affordable hotels to Maasai lodges and exclusive stays. I highly recommend Elewana Arusha Coffee Lodge where you will be staying in a luxury cottage in the middle of a coffee plantation or the original Maasai Lodge - Africa Amini Life. Other options are the five star Gran Melia Arusha with views of Mount Meru or the more budget-friendly 3-star Masailand Safari Lodge.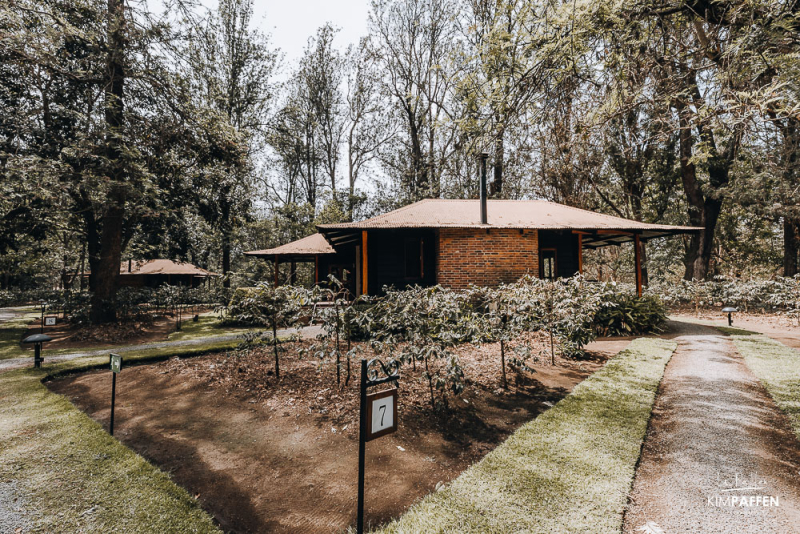 8. Arusha National Park
Arusha National Park is one of Tanzania's most beautiful protected areas dominated by Mt Meru, Tanzania's second-highest mountain after Kilimanjaro. Climbing Mount Meru is a popular activity for hikers of all levels. Located just 32 kilometers northeast of Arusha city, you should definitely visit the park on your northern circuit safari. Arusha National Park is a small park and nothing compared to the abundance of wildlife in other northern-circuit parks, like Serengeti.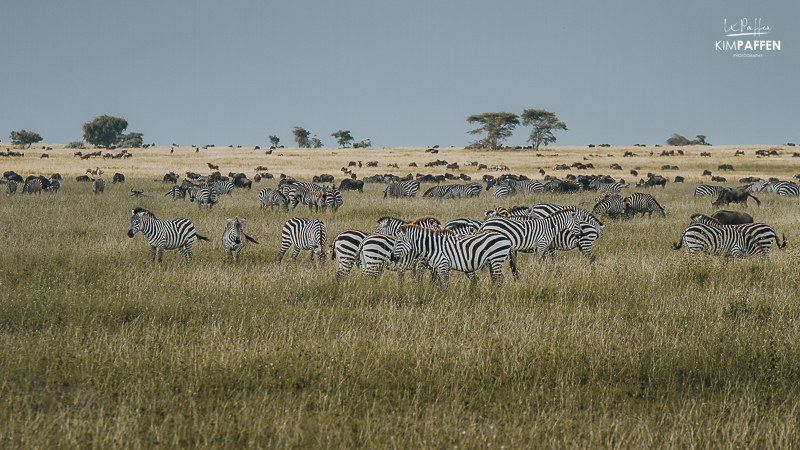 However, being one of the smaller parks in Tanzania, it's still home to a wide range of wildlife. The park is home to over 400 species of birds. You can also spot animals such as giraffes, zebras, buffalos, warthogs, and (rarely) leopards.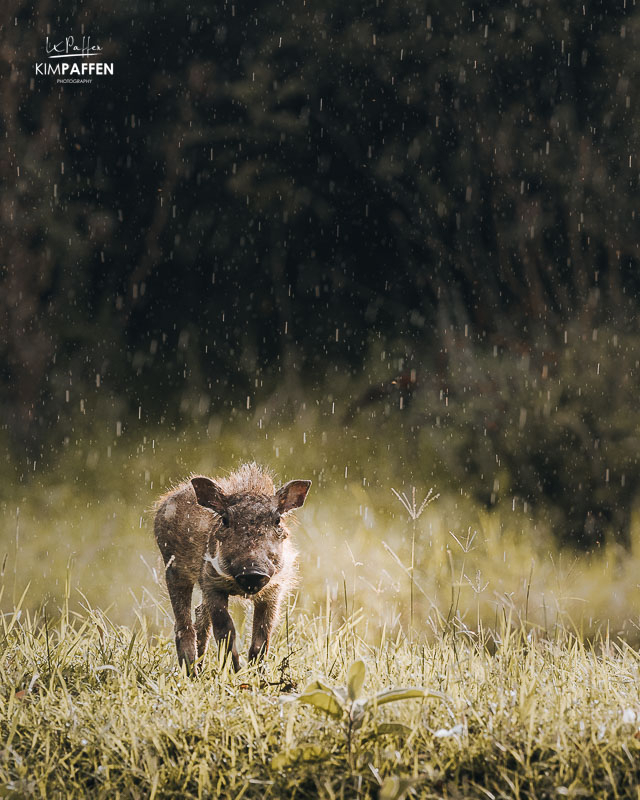 The Momella Lakes made up of 7 shallow alkaline lakes within the park offer a unique opportunity for visitors to do a canoe safari amongst hippos and flamingos. The lakes are also a popular spot for bird watching and fishing. From the lake (on a clear day) you can also see Mt. Kilimanjaro on one side and Mt. Meru on the other side.
Arusha National Park is also home to several indigenous tribes, including the Waarusha and the Maasai tribe. Visitors can take cultural tours to learn about the traditional ways of life of these tribes, such as beekeeping, cattle herding, and medicinal plant use.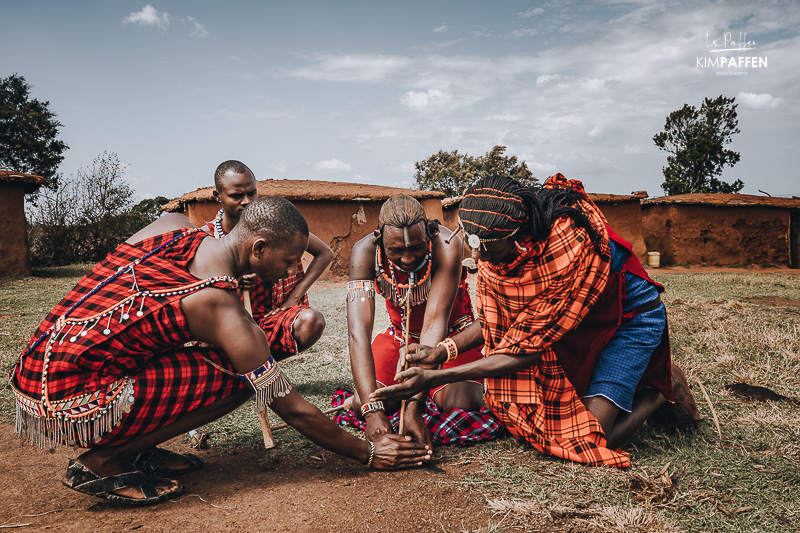 Compared to other popular safari destinations in Tanzania, such as the Serengeti and Ngorongoro Crater, Arusha National Park is relatively less crowded. This means that you can enjoy a more intimate wildlife experience without the crowds of tourists. Don't miss out on this hidden gem in Tanzania! It's also one of the few parks in the Northern Circuit in which a walking safari is possible.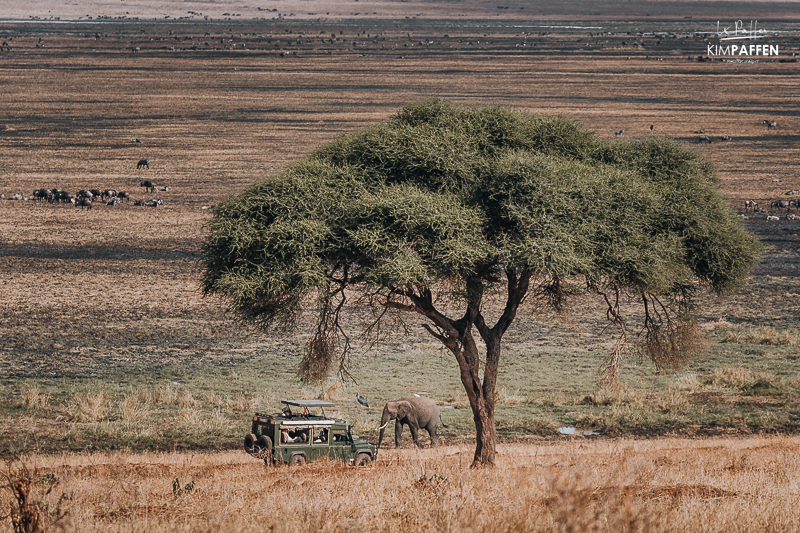 9. Tarangire National Park
Tarangire National Park is located in the Manyara Region of northern Tanzania, only 70 kilometers from the city of Arusha, covering an area of approximately 2,600 square kilometers.
Tarangire National Park is known for its stunning landscapes, which include the Tarangire River and the surrounding savannas, wetlands, and forests. It is also home to an abundance of wildlife, including elephants, giraffes, lions, zebras, and over 550 species of birds including many pelicans.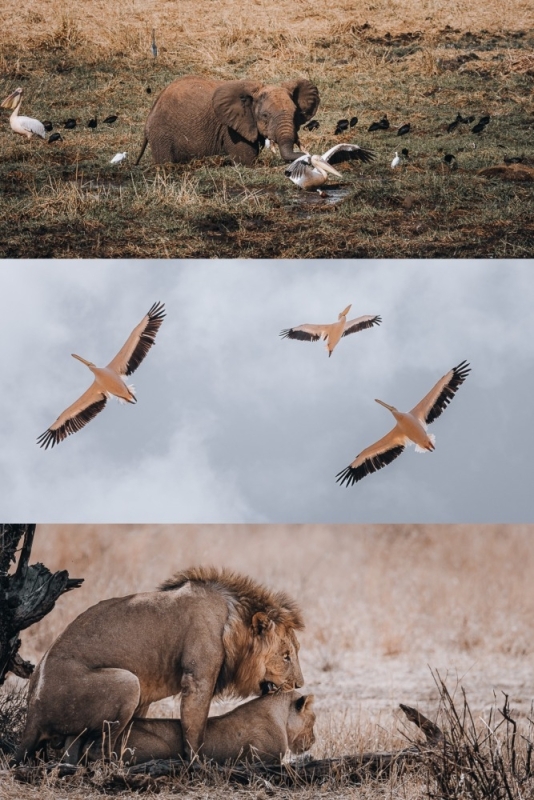 Tarangire National Park is best known for its many baobabs and large elephant herds, which are some of the biggest in Africa. The park is also a great place to see rare and endemic species, such as the fringe-eared oryx and the lesser kudu. I really loved exploring Tarangire National Park, especially around the swamp. The combination of wildlife and landscape dotted with Baobab trees make this national park one of the best places to visit in Tanzania.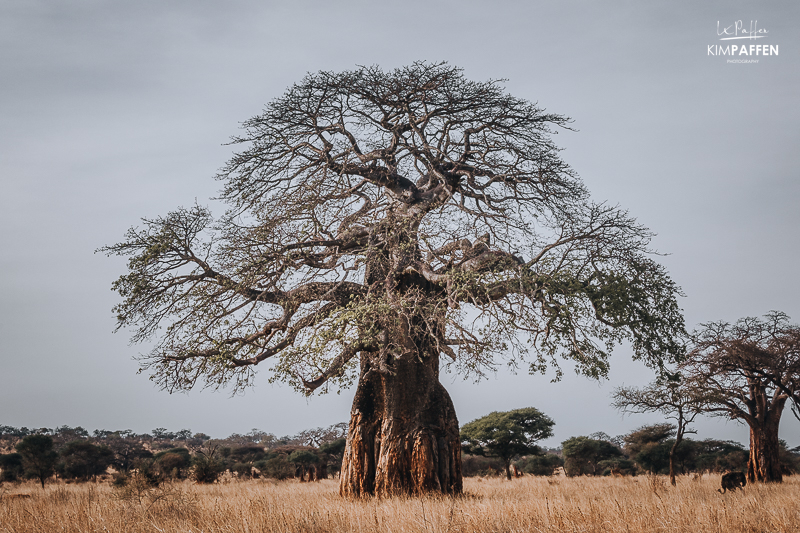 During our visit, we did a full-day game drive in Tarangire National Park and drove around the Silale swamp where we saw plenty of animals near the water like zebra, wildebeest, elephants, nile monitor, lions, and many birds.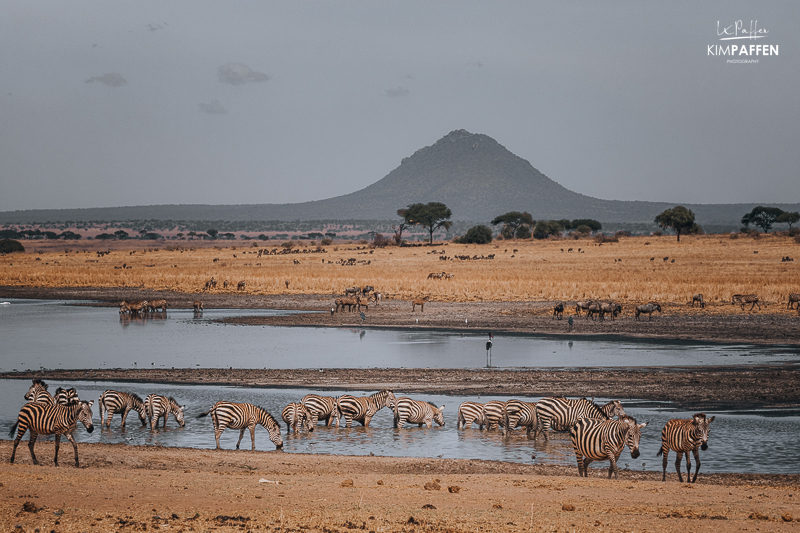 Where to stay in Tarangire National Park?
We stayed at the luxury Elewana Tarangire Treetops, run by the local Maasai community and located on Masaai land in the Randilen Wildlife Management Area at the Eeastern boundary of Tarangire National Park. The area part of Randilen WMA offers stunning views over the savannah plains from sunset hill; a great place to stop for a sundowner after your afternoon game drive.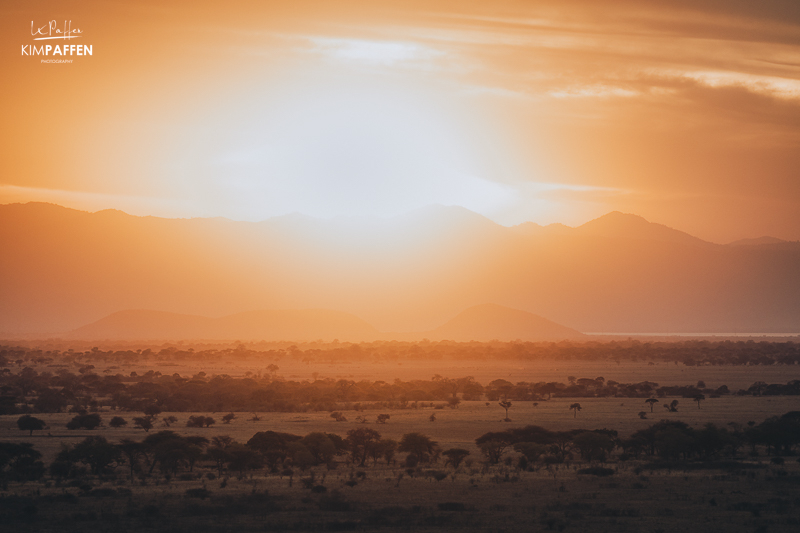 If you are staying at Treetops Tarangire lodge, you can also arrange a full-day safari in Tarangire National Park including a delicious bush breakfast and lunch on the plains overlooking the Silale swamp.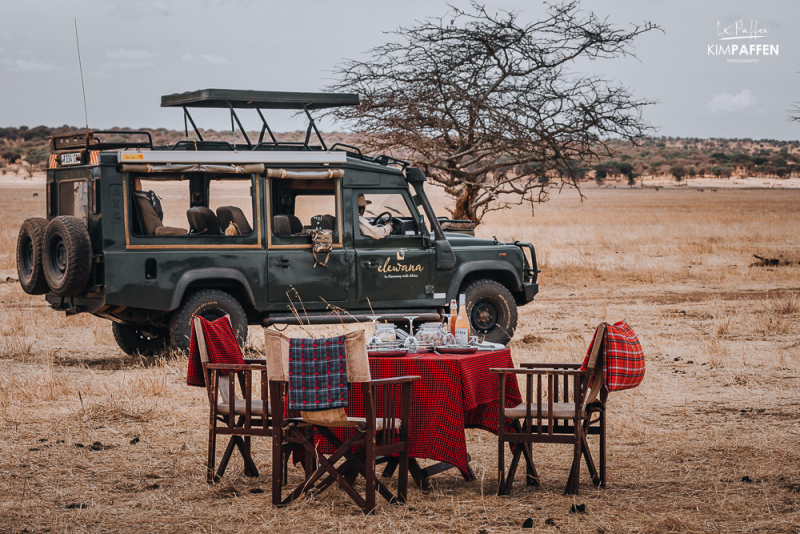 Tarangire Treetops features a range of luxurious accommodations, including treehouse suites and stilted tents, as well as a swimming pool, a bar, and a restaurant. The lodge is known for its exceptional service and its proximity to the park's wildlife. If you are looking for an exclusive luxury safari lodge located near Tarangire National Park in Tanzania, this is the place to be! You can also enjoy their atmospheric Boma diners with Maasai dancing., an immersive cultural experience.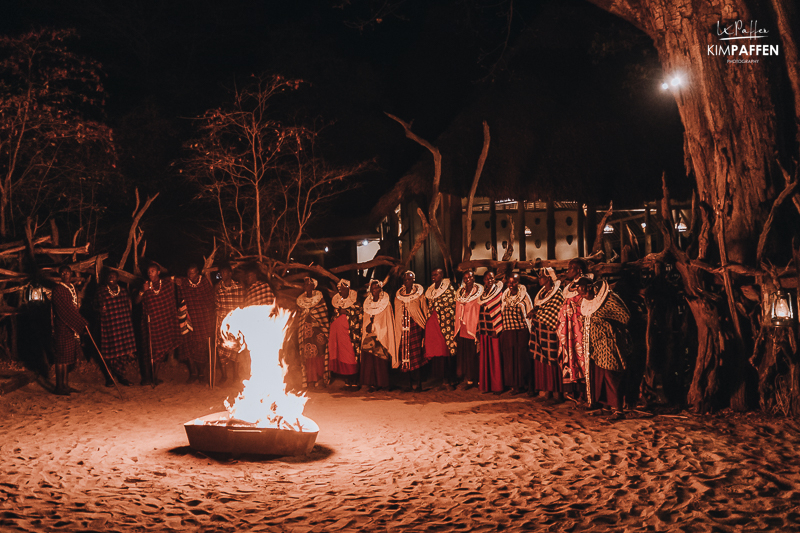 The lodge its best features are sleeping in a luxury tree hut (bungalow) overlooking the plains dotted with iconic Baobabs and the amazing views of their waterhole with elephants and other wildlife as its daily visitors! They also have a swimming pool overlooking the waterhole. Book your stay with Elewana Treetops Tarangire.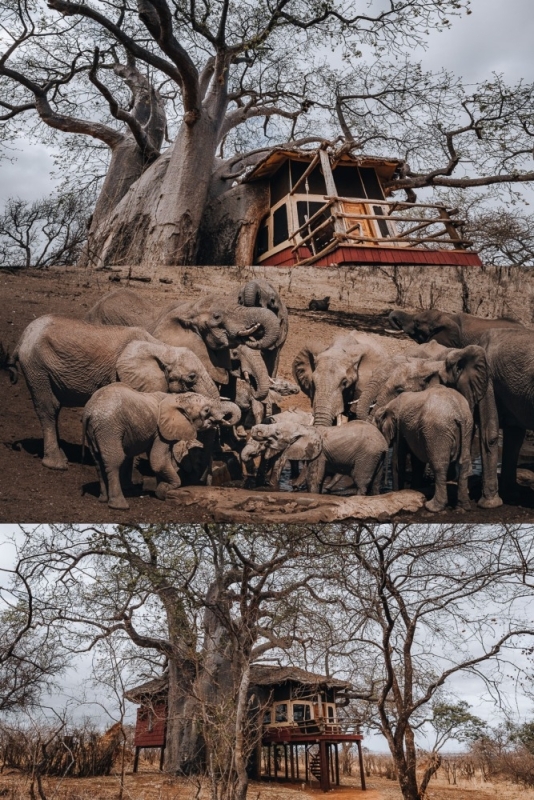 Tarangire Safari Tours
Find examples of safari tours and game drives in Tarangire National Park.
10. Lake Victoria, Speke Bay
Lake Victoria is the largest freshwater lake in Africa and the second-largest freshwater lake in the world and home to a variety of fish species, including the Nile Perch, Tilapia, and Catfish, which supports the livelihoods of local fishing communities. With over 300 bird species recorded in the area, the Victoria Lake is also a great spot for bird watching.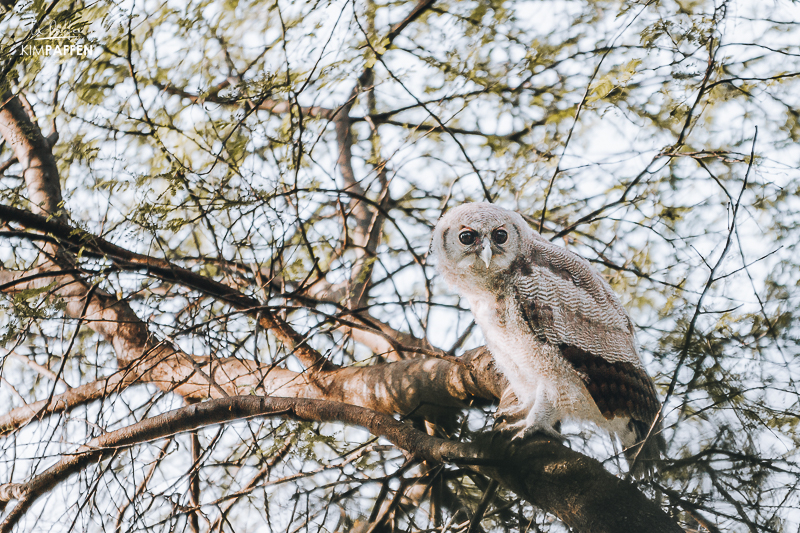 The lake itself is located in three countries, namely Uganda, Kenya, and Tanzania, and offers a unique experience that travelers should consider adding to their Northern Circuit safari trip in Tanzania. Lake Victoria is a stunning natural wonder with beautiful sunsets, sparkling waters, and lush greenery. It offers a great opportunity for photography and relaxation and to me, one of the best places to visit in East Africa.
The lake is also surrounded by several local communities who depend on it for their livelihoods. Travelers can interact with these communities, learn about their traditions and culture, and even take part in local activities such as fishing.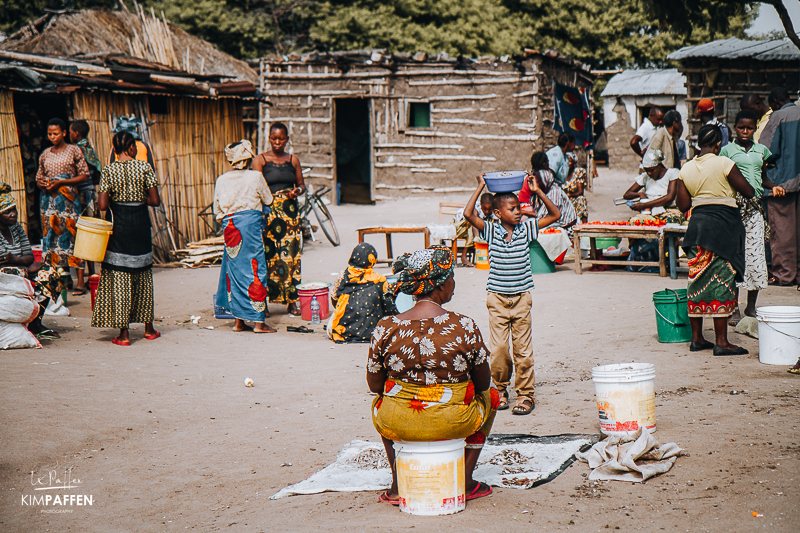 While the Northern Circuit safari in Tanzania is popular and well-known, Lake Victoria offers a unique off-the-beaten-track experience that not many tourists opt for.
  Tanzania Travel Tip: If you combine your North Tanzania safari with a safari in Kenya, Lake Victoria is also a good stop on your itinerary. To head to the lake, you can leave Serengeti in the Western Corridor, and from Lake Victoria you can make your way to the Kenyan border (or vice versa).
By visiting Lake Victoria, you can add a less-crowded destination to your Tanzania itinerary and enjoy a peaceful retreat away from the crowds.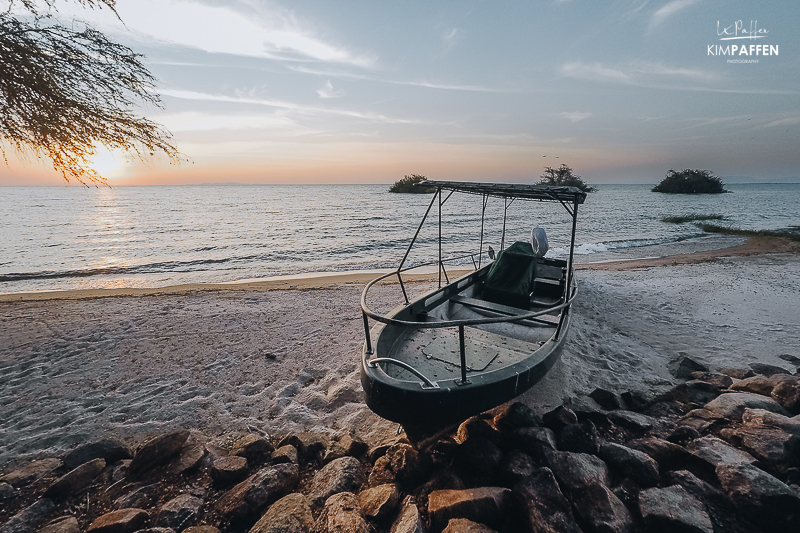 Where to stay at Lake Victoria?
A wonderful and peaceful place to stay at the shores of Lake Victoria is Speke Bay Lodge, located on the south-eastern shore of Lake Victoria, near the town of Lamadai. The lodge is located 15 km from the Serengeti National Park, and 125 km north of Mwanza. Speke Bay is part of Speke Gulf, named after the famous explorer John Hanning Speke, who discovered Lake Victoria to be the source of the Nile in 1858. I love their traditional white thatched rounded bungalows with a grass roof in the traditional style of the local tribe called Sukuma.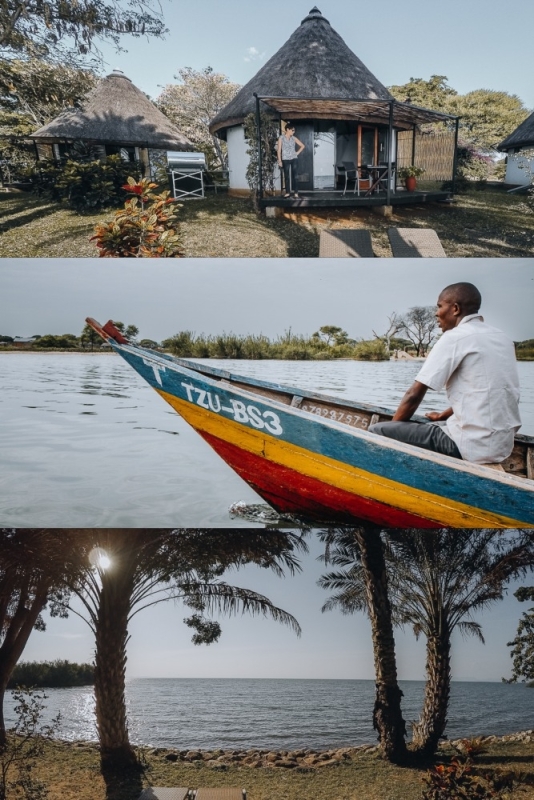 Speke Bay Lodge offers amazing activities, like a canoe excursion where you will be picked up by singing local fishermen and brought to to Mwaburuga, one of the nearby fishing villages. It was a fantastic cultural experience where we explored the village on foot, interacting with the locals and learning more about the methods of fishing and the daily life of the local villagers.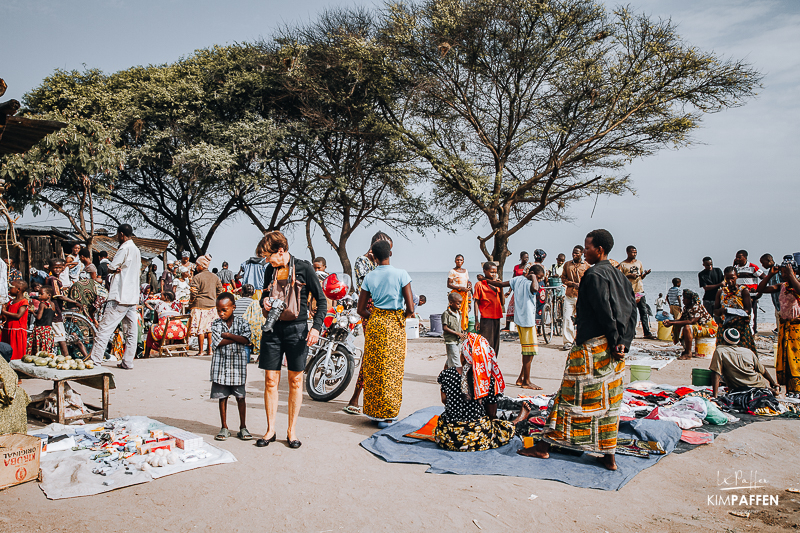 Another great activity was mountain biking through the heart of Sukumuland, enjoying the savannah landscape, the people, and looking for birds. We also did a short guided nature walk, where we went looking for birds on foot!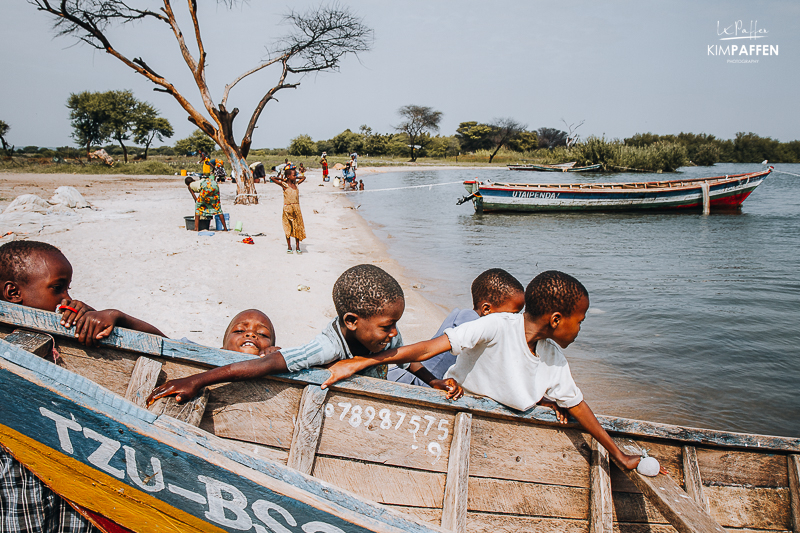 Other options at Lake Victoria are these lodges in Mwanza (further away from Serengeti): Hotel Tilapia, and Malaika Beach Resort.
Do you want to visit Lake Victoria from the Ugandan side? Then, you might want to read the 13 best places to see in Uganda, including Lake Victoria and the "Source of the Nile".
Lake Victoria tours from Tanzania
Find tours or activities around Lake Victoria.
Tanzania Northern Circuit Safari Map
Northern Tanzania has something for everyone, whether you're interested in wildlife, adventure, or cultural experiences. With so many incredible sights and activities to choose from, the best of the northern circuit is a highly recommended loop in Tanzania for anyone looking to experience the beauty and diversity of Tanzania and Africa in general.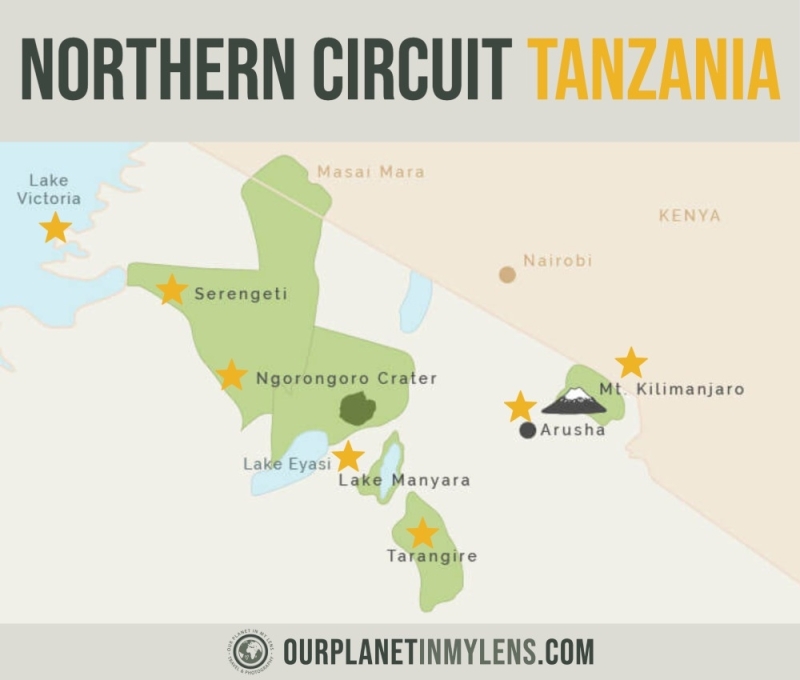 Map of Tanzania showing the best places to visit in North Tanzania (northern circuit)
Northern Circuit Safari Tours
Find examples of various Northern Circuit safari tours that include the best places to visit in Tanzania.
Best places to visit in Tanzania: Northern Circuit Safari
To sum it all up, make sure you include these 10 must-see attractions in northern Tanzania to your northern safari circuit itinerary:
Mt. Kilimanjaro National Park
Serengeti National Park
Ngorongoro Crater
Lake Manyara National Park
The African Galleria
Ol Mesera Restaurant
Arusha City
Arusha National Park
Tarangire National Park
 Lake Victoria, Speke Bay
If you want to have a bit of relaxing time after the Northern Circuit tourist route, you can either opt for Lake Victoria or consider taking a short local fight to the tropical island of Zanzibar to enjoy the white sandy beaches and turquoise sea.
On safari in Africa
I hope this article made you excited to explore unforgettable Tanzania! Feel free to reach out if you have questions about traveling to Tanzania, or any other African travel destination.
Curious about other best places for safari in Africa? Check out my Africa Travel Guide! Ever did a balloon safari or are you planning your first safari in Africa? Start by reading the following articles:
Was this article helpful and inspiring to plan your Tanzania safari trip?
If so, you could help us in return by sharing this article on your social media channels, leaving a comment, or buying us a coffee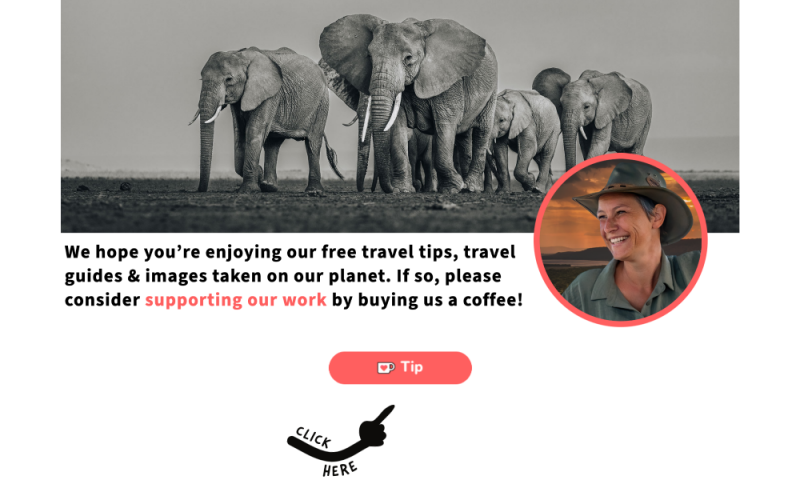 We give back to nature and wildlife conservation by donating 10% of each Fine Art Wildlife Photo Print sold to support the education of guides and rangers as a long-term goal to change the world and to protect our wildlife from extinction due to wildlife crimes & habitat loss. Curious about my image collection? Check out the Wild Heart Fine Art Print Collection. If you buy one of my images, you can make a difference too!