United States of America Travel Guide
The USA is a blend of culture, cuisine, lifestyle, entertainment, and many more. From lush green forests to crystalline beaches, the United States of America has a lot to offer to every traveler. It has a brimming metropolis with bustling cities like Miami, New York, Boston, and Chicago.
There are snow-covered mountains and rainforests. The USA is the third most densely populated country in North America with several tourists visiting the country regularly. Here, in the USA travel guide, we will delve into the best time to visit. We will look into things to do in the USA from exploring its paradise beaches to road-tripping Route 66. We will also discuss the factors you have to keep in mind while planning your trip to the USA and other interesting facts.
The USA has 50 states in total and is one of the most influential countries in the world. Though there are several skyscrapers in Manhattan and Chicago, there are many unexplored and uninhabited places too. These regions thrive with natural beauty. In the USA, there are 24 UNESCO World Heritage Sites. However, the United States left UNESCO in 2019. The USA has 63 National Parks and 423 official units of the National Park System.
When you travel to the USA, Yellow Stone and Alaska are two natural wonders worth exploring. You can also visit the Golden Gate Bridge in San Fransisco, Universal Studios, Disneyland, Hollywood, The Everglades, the Rocky Mountains, and several other mesmerizing destinations.
Interesting Facts the USA
  Flag of the USA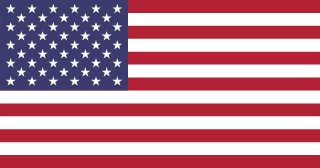 National Animal of the USA
American Bison and Bald Eagle
  USA National Dish
Apple Pie, Hamburger, Hotdog
  Currency in the USA
American Dollar (USD)
  USA Time Zone
Eastern Standard Time Washington DC (GMT-5) and five other time zones.