Christmas in New York City is a dream come true for anyone seeking a magical Christmas experience. There's a reason why New York City consistently ranks as one of the best destinations to visit during the holiday season. The air is filled with excitement, the streets are adorned with twinkling lights, and a festive spirit envelops the entire city. Despite the hustle and bustle that comes with this time of the year, there's something undeniably special about experiencing Christmas in New York.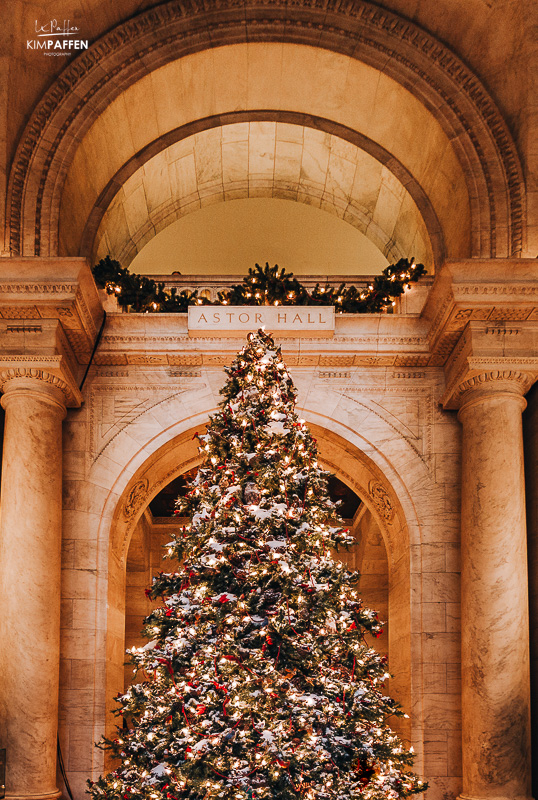 In this blog, we're sharing the absolute best places to visit, the must-see attractions, and the best things to do during Christmas in New York. With so many incredible spots to choose from, we've narrowed it down to the top 7 you absolutely can't miss.
See the world-famous Christmas tree at Rockefeller Center
Rockefeller Center, a large complex with 19 buildings and open spaces located between Fifth and Seventh Avenues and 48th and 51st Streets, is a significant attraction in New York City. During the holiday season, it becomes a focal point for celebrations.
The famous Rockefeller Center Christmas Tree, adorned with thousands of bright lights, is probably the most famous Christmas tree in the world. More than 50,000 lights illuminate the enormous tree at Rockefeller Center. This tree is at least twenty meters tall and about eight meters wide every year.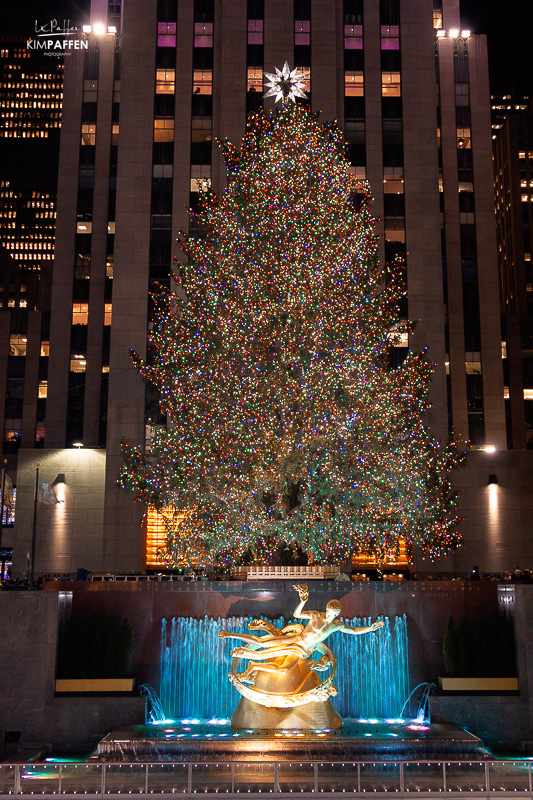 The annual Christmas Tree Lighting Ceremony is a popular event. The tree is lit for the first time on the Wednesday after Thanksgiving at around 9 p.m. It's open to the public without needing tickets, but to secure a good spot for the ceremony, it's best to arrive early about 3 pm.
In 2023 the Rockefeller Christmas Tree Lighting Ceremony will be November 29.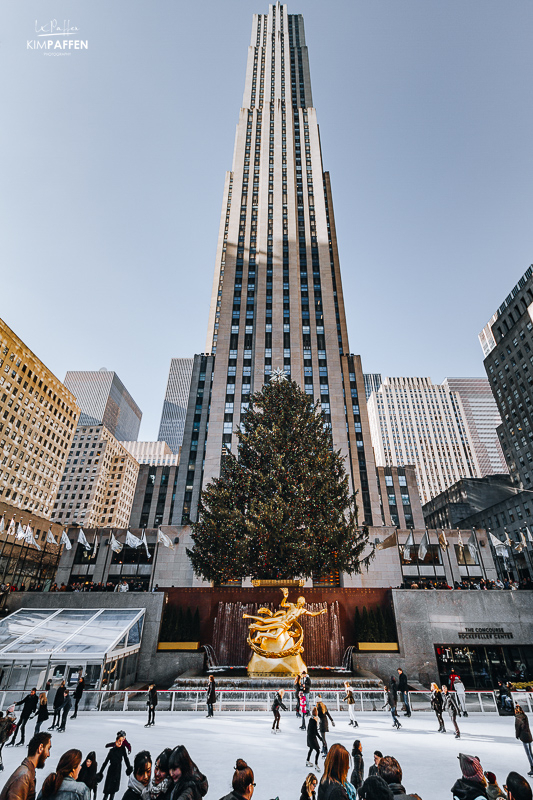 The enchanting lights of the Rockefeller Center Christmas Tree will continue to shine bright until early January. While you're there, don't miss enjoying some ice skating on the famous rink, with the towering Christmas tree and the city's skyline as your backdrop.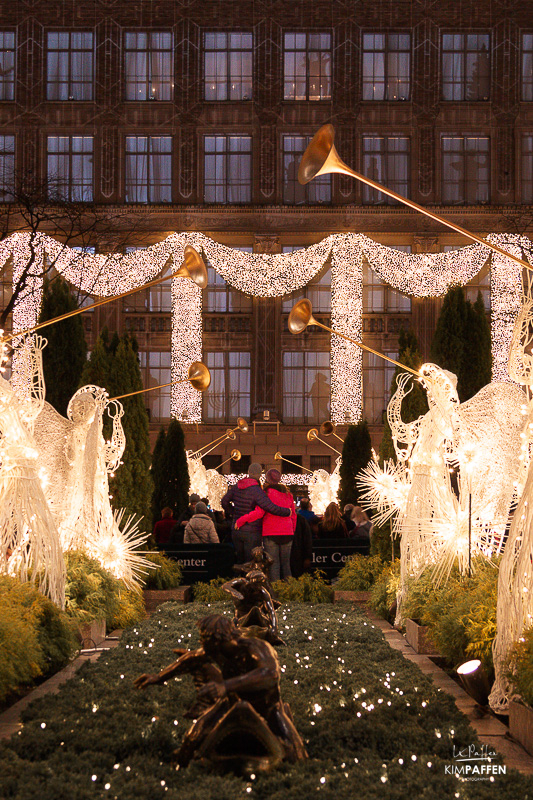 Beyond the tree lighting ceremony and ice skating, there's a plethora of festive activities to enjoy in and around Rockefeller Center during the holiday season, like exploring the holiday markets and taking a stroll through the beautifully decorated Channel Gardens.
Discover the extraordinary Christmas Window Decorations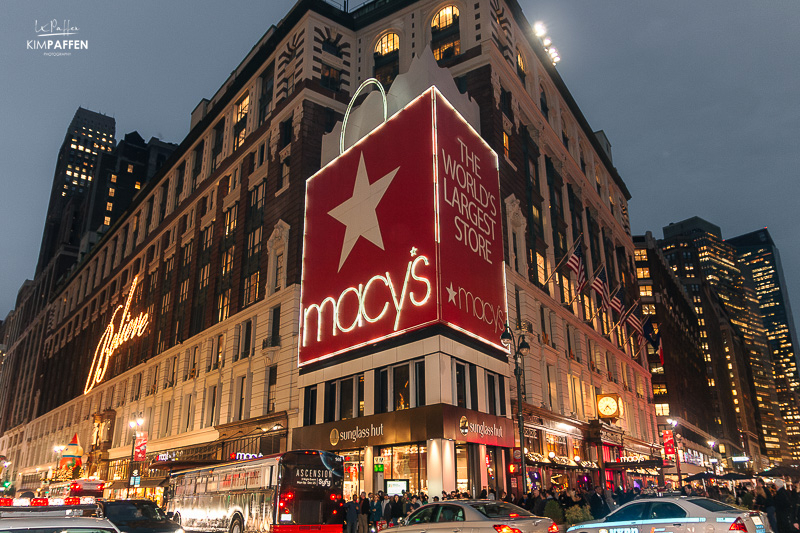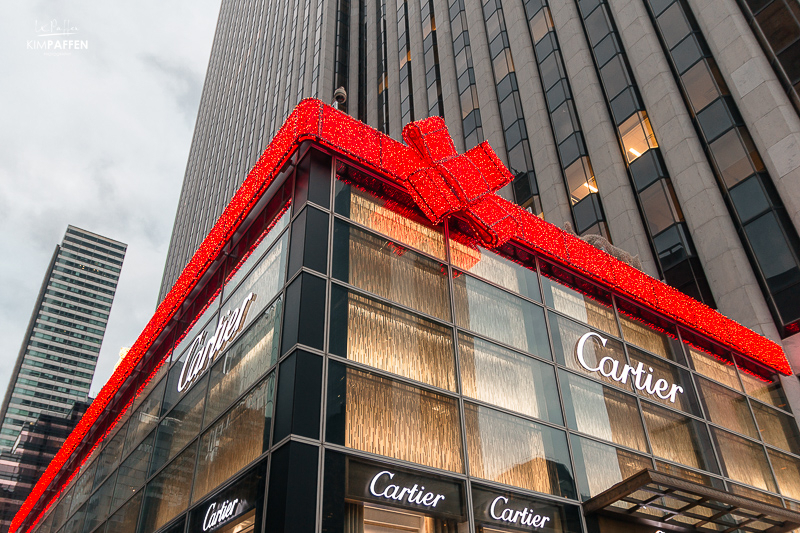 Make sure to visit Macy's, BVLGARI, Bergdorf Goodman, and Bloomingdale's, and walk along Fifth Avenue to find the most beautiful store windows. It's almost a competition every year to see who has the most beautiful display, and especially the high-end brands go all out.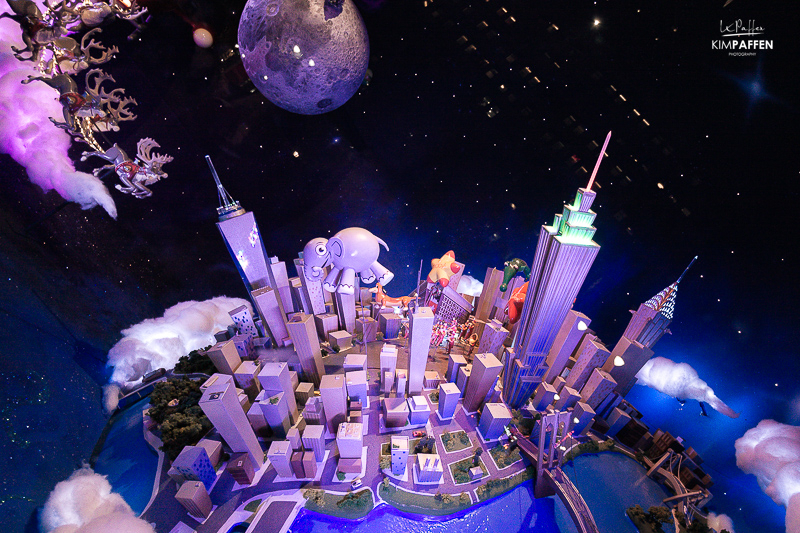 One of the most renowned displays is undoubtedly Macy's storefront on 34th Street. This is also where the iconic Macy's Thanksgiving Day Parade comes to an end.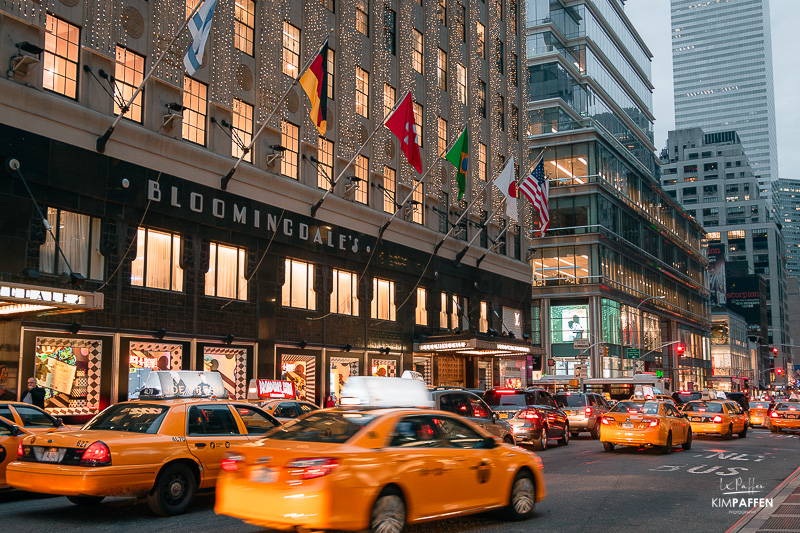 The most extensive "window showcase" can be experienced at Saks on Fifth Avenue. Every year, the ten-story facade is adorned with more than 700,000 LED lights.
The high-end stores and boutiques surrounding Rockefeller Center, such as Saks Fifth Avenue and Tiffany & Co., create elaborate and artistic holiday window displays. These displays are a feast for the eyes and a beloved tradition for both New Yorkers and visitors of the Big Apple.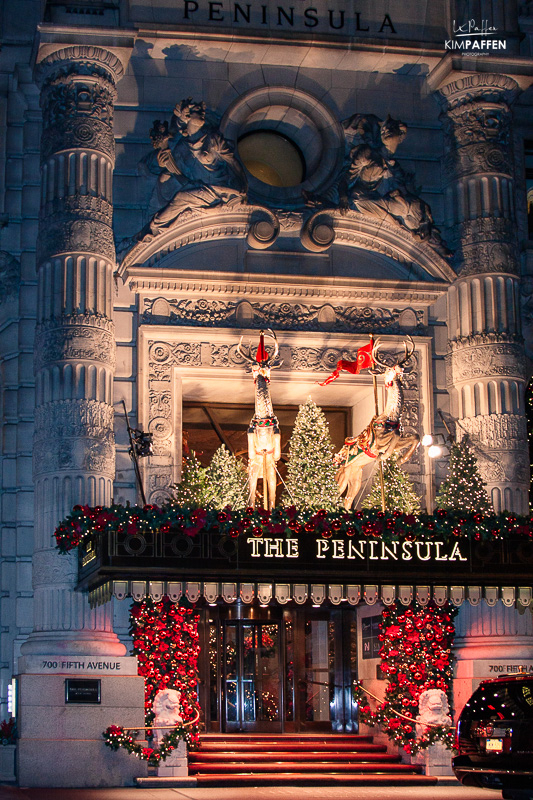 As night falls, the store's façade comes alive with a breathtaking light and sound performance, set to a holiday-themed soundtrack. It's a dazzling spectacle that embodies the magic of Christmas in New York.
Visit New York's Christmas markets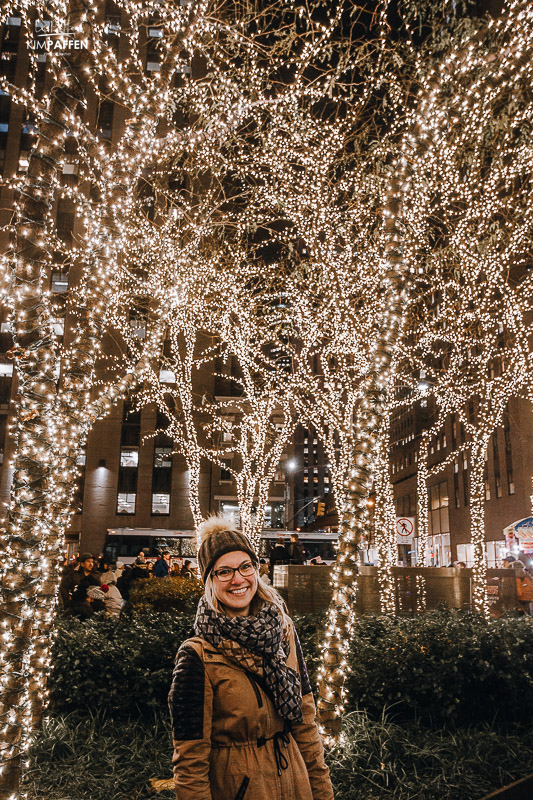 Christmas in New York is a shopper's paradise. From November to January, there are Christmas markets In various places around the city, where you can shop for local art, unique gifts, and, of course, delicious treats.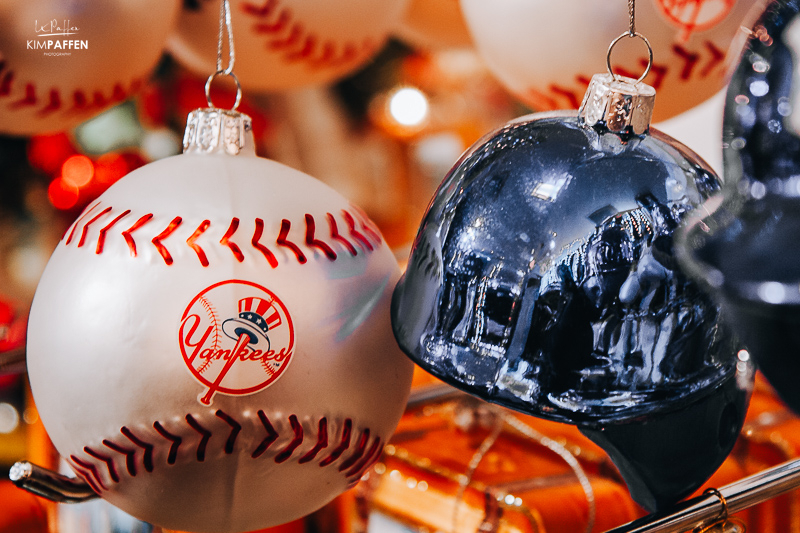 the Christmas markets in New York City offer a blend of holiday traditions, cultural diversity, and festive experiences that make them truly special and a must-visit during the holiday season. Even if you don't intend to shop, the atmosphere is enjoyable, and many markets serve delightful food and hot beverages.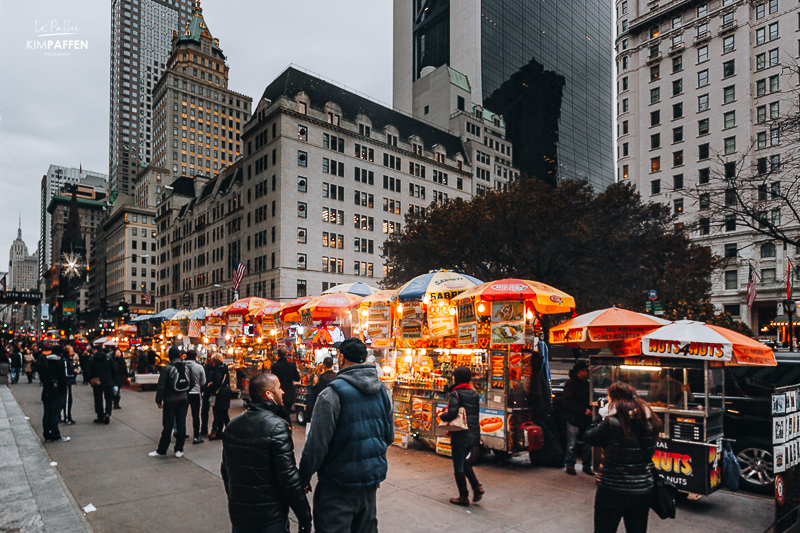 The Union Square Market hosts the largest NYC Christmas market with an impressive array of 150 stalls. In Midtown Manhattan, you can shop, enjoy delicious treats, and go ice skating at the Bank of America Winter Village at Bryant Park.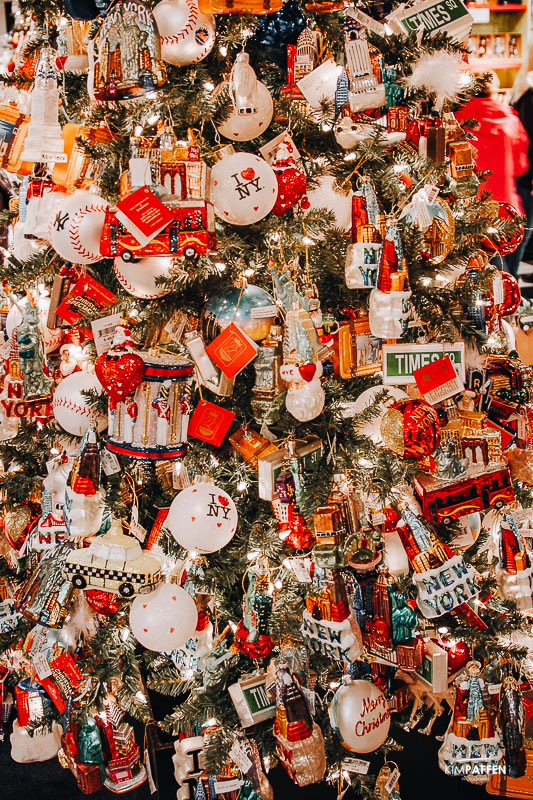 Just a ten-minute walk from Bryant Park, you'll find one of New York's most famous train stations: Grand Central Station. At the southwestern corner of Central Park, you will find the famous Columbus Circle Holiday Market.
Explore the festive stalls, and find the perfect gifts for your loved ones.
Wander around Central Park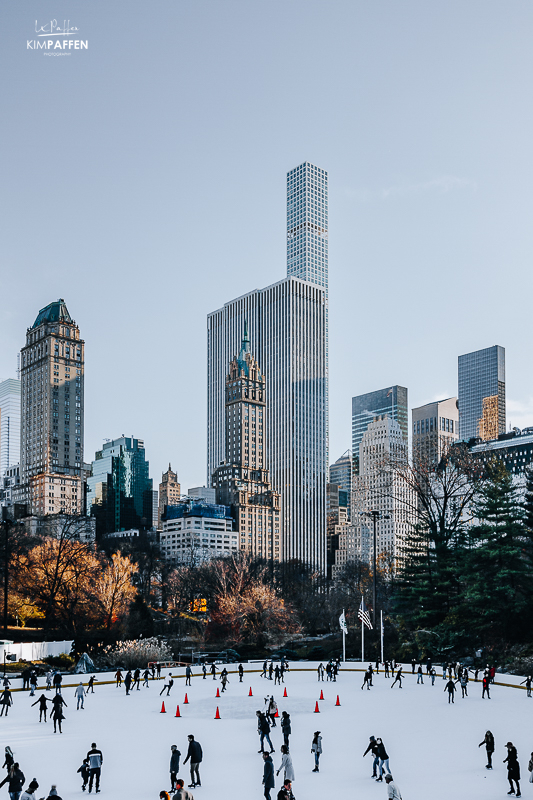 Who doesn't love snow around Christmas time? Enjoy the magic of a snowy Christmas by wandering around Central Park. The serene white landscape created by freshly fallen snow is picture-perfect, but even without snow Central Park in Manhattan is worth visiting.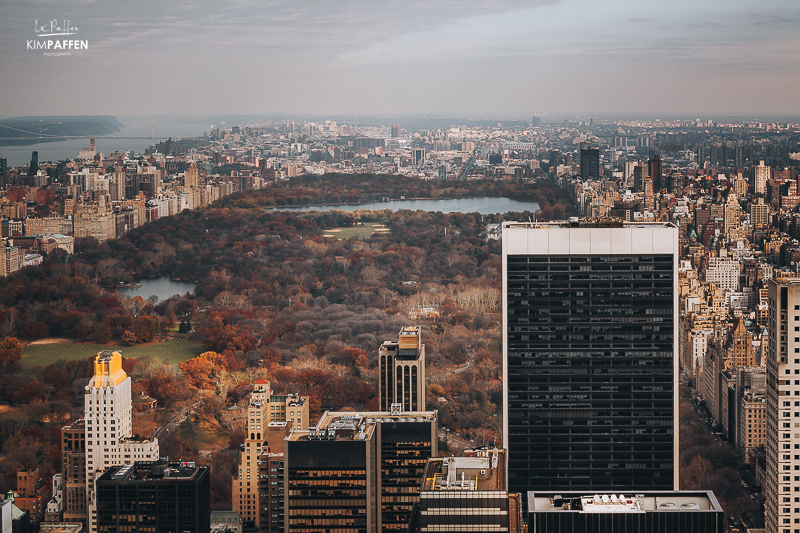 Central Park offers a beautiful spots and hidden gems waiting to be explored. Consider taking one of the year-round or seasonal tours to discover its secrets, like the historic or nature-themed tours. If you've seen the famous Christmas movie Home Alone 2: Lost in New York, go and see the Gapstow Bridge, one of the most iconic bridges in Central Park.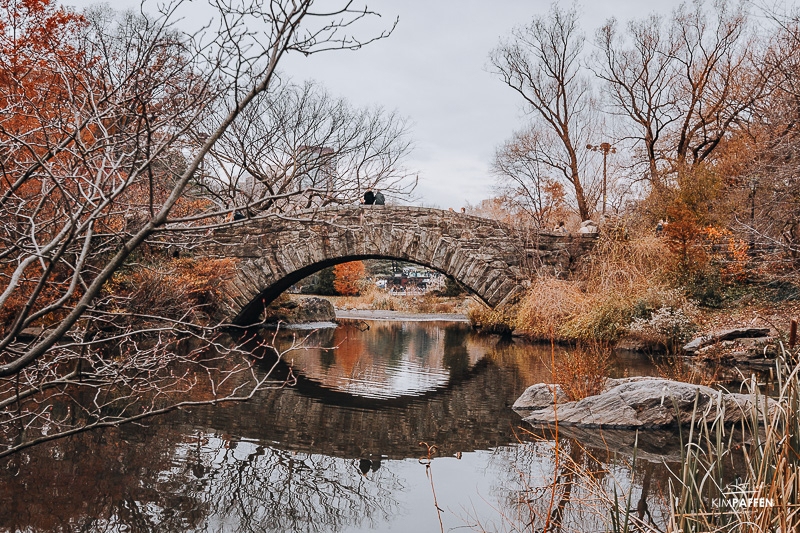 Don't forget to grab a cup of hot cocoa for warmth and comfort as you take in the Central Park's winter wonderland and take a moment to listen to the delightful holiday tunes played by the enchanting Delacorte Clock.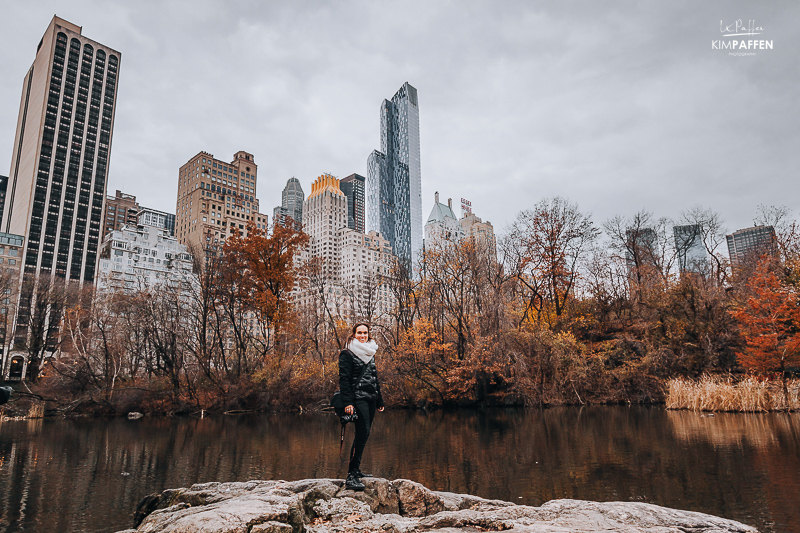 When the sun sets, be sure to experience the Central Park Holiday Lighting, which transforms the park into a magical wonderland of twinkling lights and festive decorations. And while you're there, make sure to visit the famous Central Park Carousel with its 57 horses and calliope music – it's been delighting visitors since 1871 and is one of the largest carousels in the United States.
Go ice skating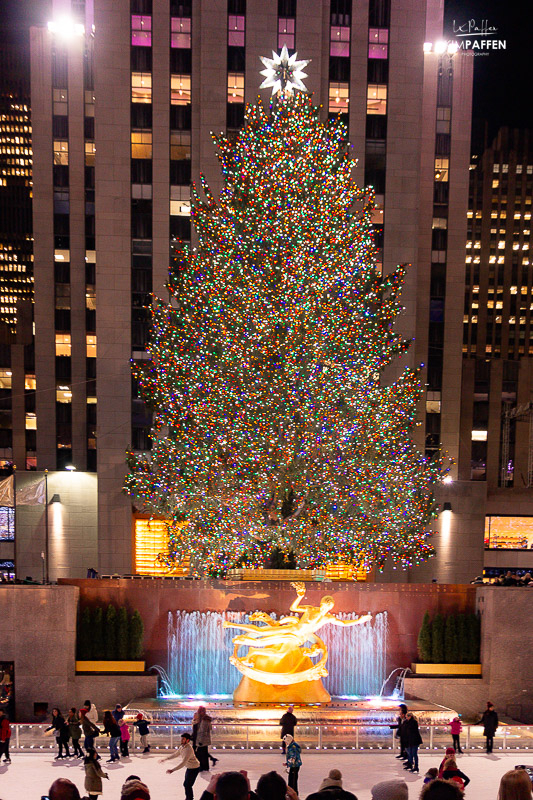 Ice skating during the Christmas season in New York City is an activity that simply cannot be missed. Some of the best places to go ice skating in NYC during the Christmas season include the world-famous ice rink at Rockefeller Center, where you can skate beneath the towering Christmas tree.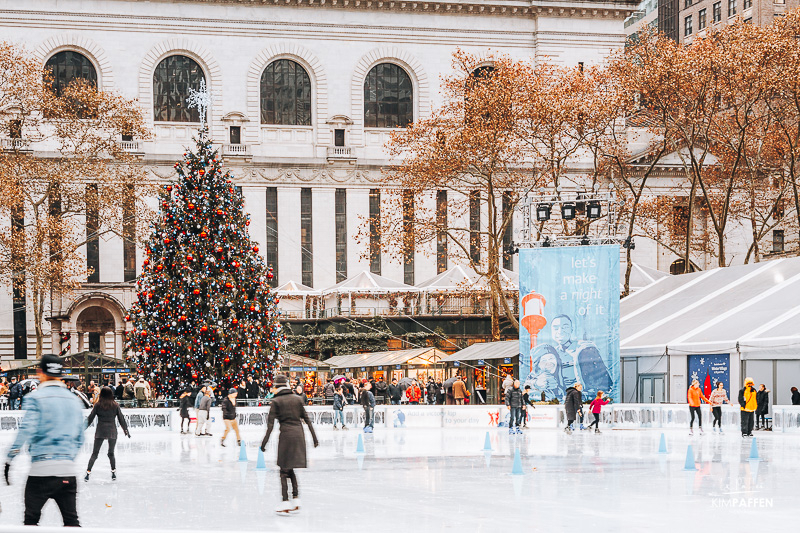 Bryant Park's Winter Village also offers a delightful skating experience. it's less crowded,  the rink is larger and free (you only pay for skate rental).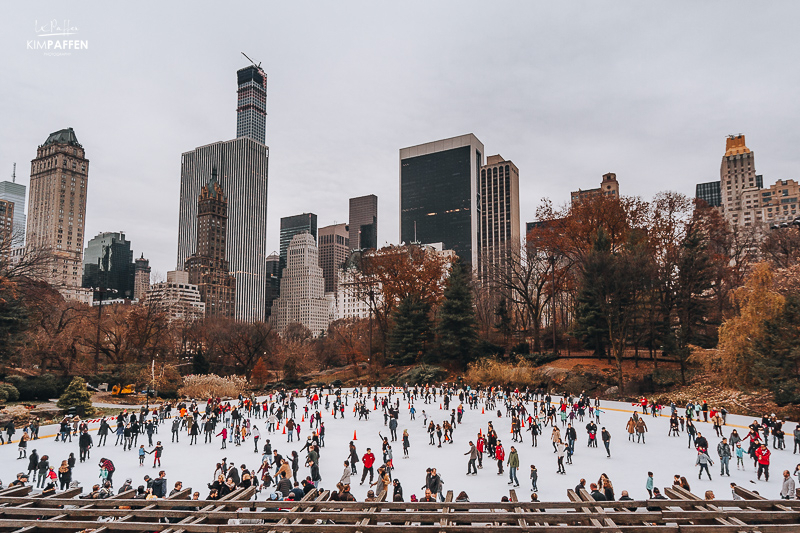 Central Park's Wollman Rink and The Rink at Brookfield Place in the financial district are equally charming options. Each of these rinks offers a unique ambiance, but all share in the excitement and merriment of the season.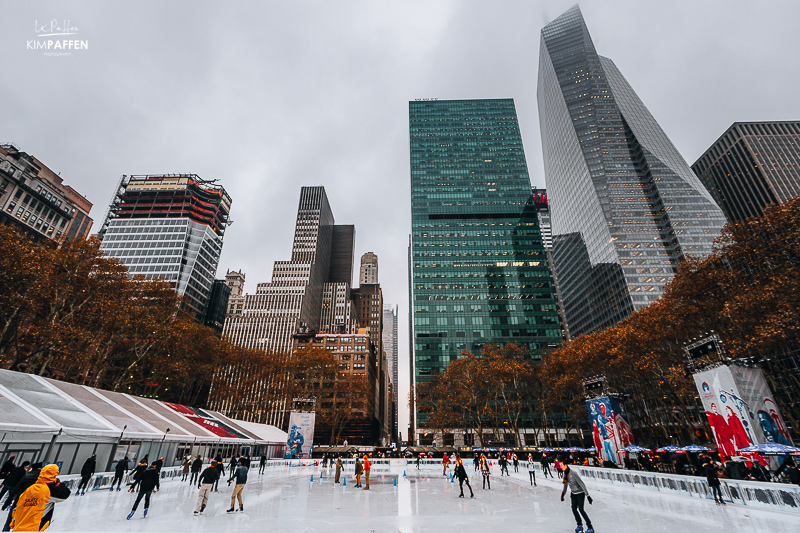 For the best view, head to the Sky Rink at Chelsea Piers. This indoor ice rink is open year-round, not just during the holiday season, and is particularly notable for its breathtaking views of the Hudson River.
If you find yourself in Brooklyn, make your way to the Industry City Ice Rink. This outdoor ice skating rink offers a fantastic winter experience starting in mid-November. After skating, you can warm up with delicious waffles and hot cocoa.
For both experienced and beginner skaters, ice skating in New York City during Christmas is a joyful activity that captures the holiday spirit like no other.
Visit a New York Christmas Show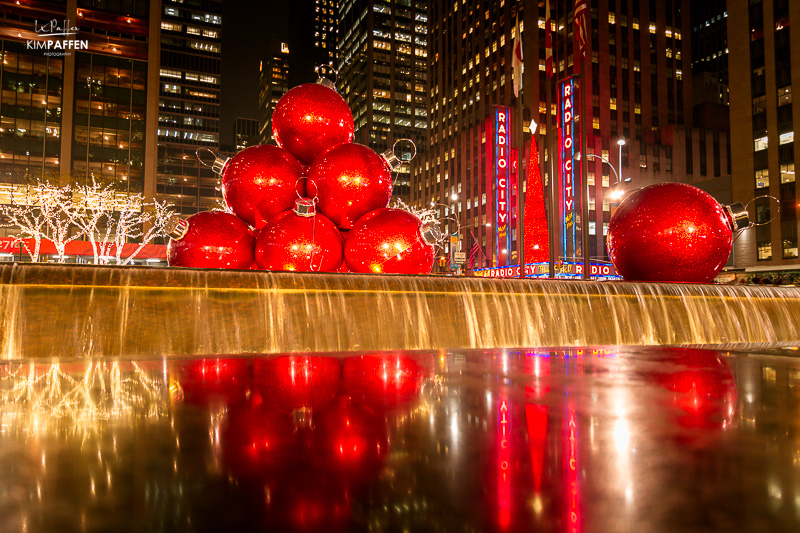 No trip to New York during the holidays is complete without experiencing the Radio City Christmas Spectacular. This world-famous show, featuring the legendary Rockettes, is a mesmerizing blend of stunning dance performances, elaborate costumes, and beloved holiday tunes. This magical show at Radio City Music Hall has been running for over 75 years and is an experience never to be forgotten.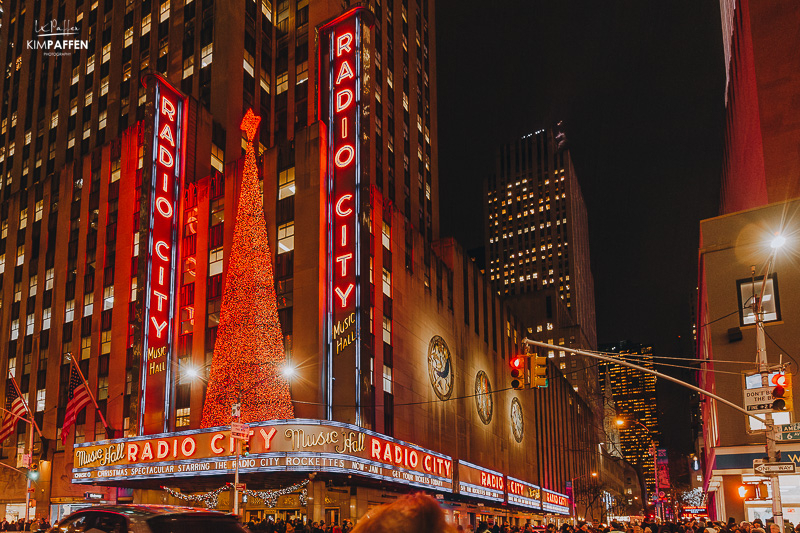 Another classic is The Nutcracker by the New York City Ballet. George Balanchine's choreography, Tchaikovsky's music, and the talent of the ballet dancers will enchant you. If you're a fan of Charles Dickens, don't miss the opportunity to see and hear a magical new interpretation of A Christmas Carol on Broadway. You'll enjoy the heartwarming story and twelve Christmas songs for an hour and a half.
Explore magical Christmas lights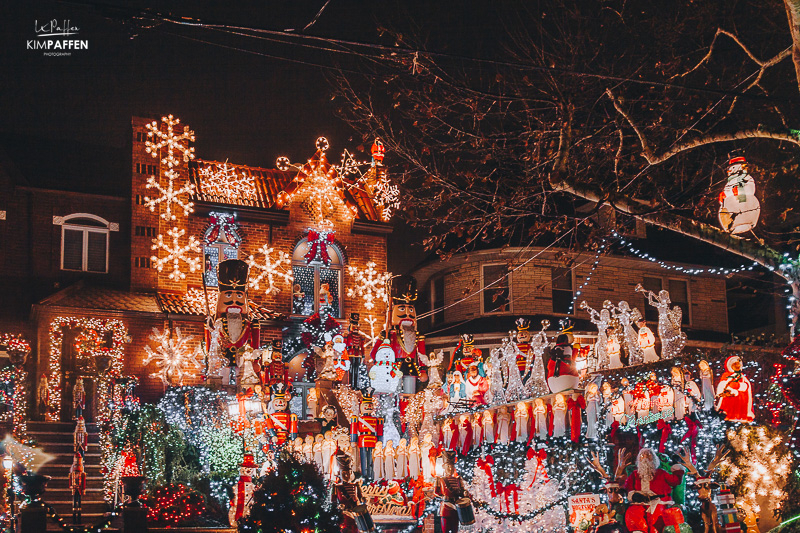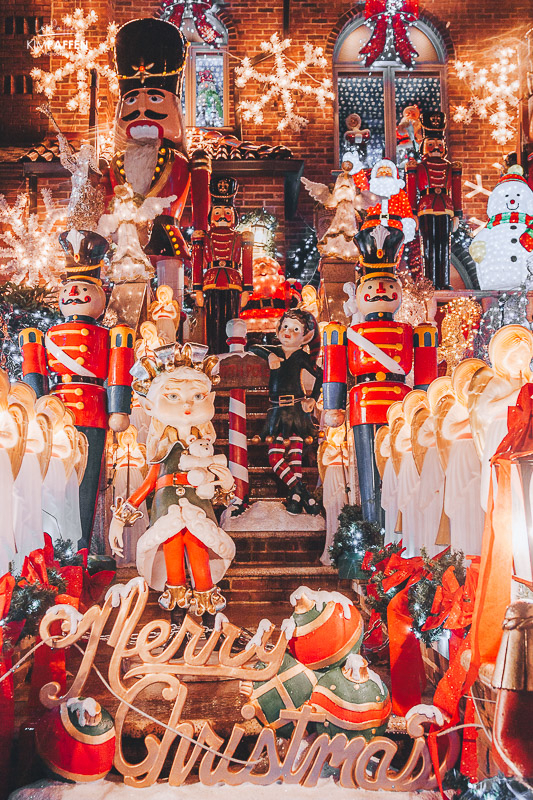 Christmas lights are taken very seriously in New York, and you'll likely find the most beautiful displays in Dyker Heights, located in the southwest of Brooklyn. Join the Dyker Heights Christmas Lights tour and be amazed by dozens of beautifully decorated houses. Christmas lights, nativity scenes, giant Santa Clauses, snowmen, nutcrackers... you'll find it all here!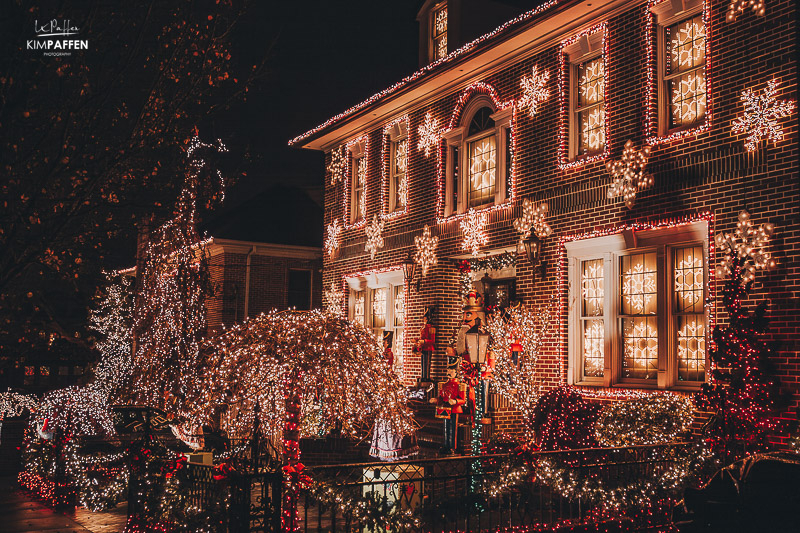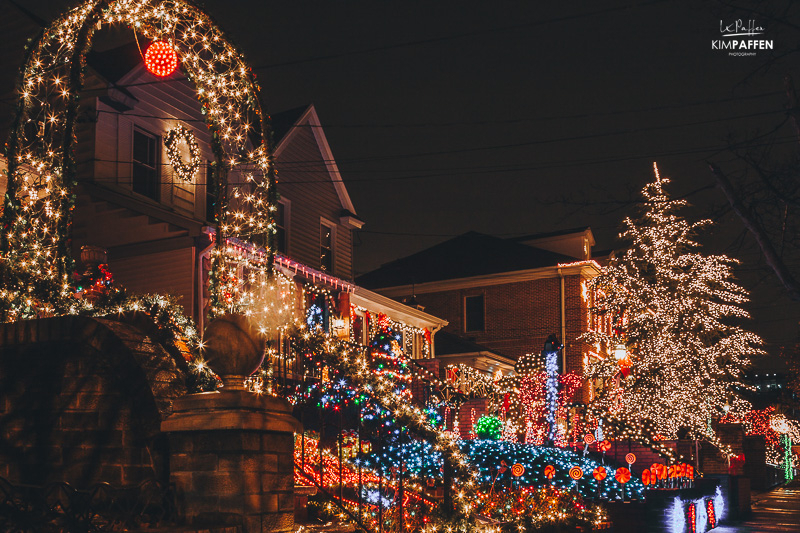 Another must-see is the New York Botanical Garden (NYBG) Glow in the Bronx. This light show is the largest outdoor display in New York and showcases beautifully illuminated buildings and landscapes. You can complete your visit with a glimpse of the Holiday Train Show. And if you can't get enough of the twinkling lights, head to Lightscape at the Brooklyn Botanic Garden. A magical stroll lit by over a million lights awaits you.
7 Best things to do during Christmas Holiday in New York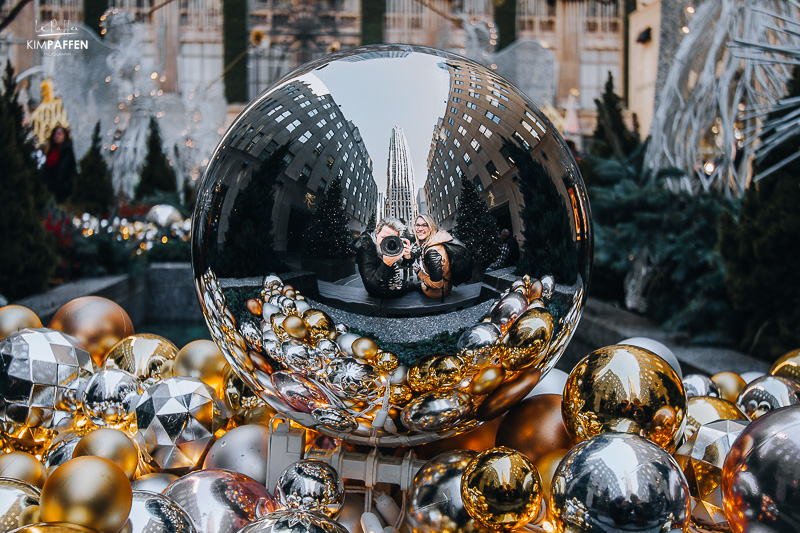 Christmas in New York is a time when the city truly sparkles with holiday cheer. From the colorful lights of the Rockefeller Center Christmas Tree to the enchanting Christmas markets, ice skating rinks, and world-class holiday shows, the Big Apple offers an unforgettable Christmas holiday experience. Want to immerse yourself in the festivities or are you seeking for that ultimate Christmas adventure? Plan a Christmas City Trip to New York, the city that never sleeps!
In summary, here are the 7 best things to do during Christmas in New York City:
 See the Rockefeller Christmas Tree
 Explore Christmas Window Decorations
 Visit Christmas Markets in New York
 Wander around Central Park
 Go Ice Skating
 Visit a New York Christmas Show
 Admire Dyker Heights Christmas Lights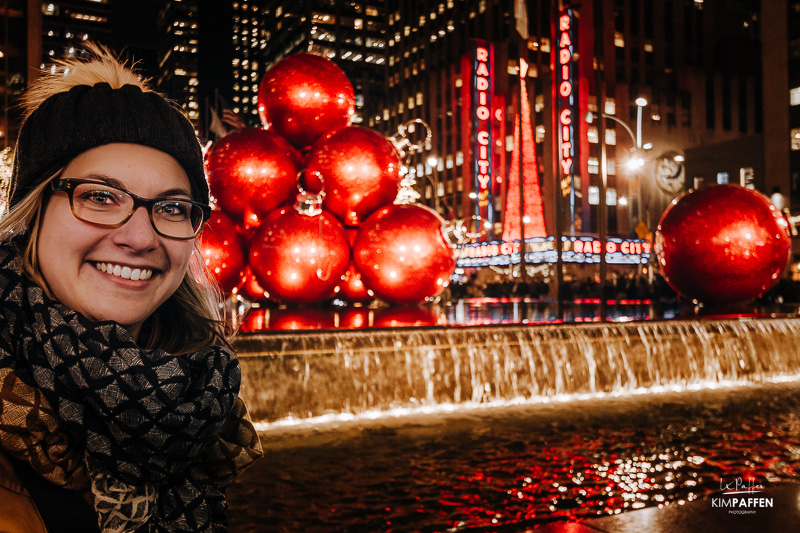 We hope this blog has provided you with valuable insights into the best places to visit and the magical experiences that await you during Christmas in New York. Wishing you a joyful and memorable holiday season in the city that never sleeps! And if you visit NYC anyway, don't forget to visit the Statue of Liberty, Brooklyn Bridge, Empire State Building, Chelsea Market, The High Line, the Vessel and the 9/11 Memorial and Museum plus the One World Trace Center tower.