When it comes to traveling, having a reliable travel suitcase is essential. It not only protects your belongings and keeps them organized, but it can also make your travel experience more stress-free. When it comes to high-quality, durable, hard-shell suitcases, LEVEL8 is a brand you can trust.
LEVEL8 has a wide range of stylish suitcases to choose from. I'm the lucky owner of a "Voyageur Check-In 26'' and a "Gibraltar full aluminum Carry-On 20''. LEVEL8 cases are known for their high-quality hard shell material, 360-degree spinner wheels, and spacious packing.
In this article, I share 7 reasons why I love to use my LEVEL8 travel luggage. Please note that this is a sponsored post but the reasons why I love to use this travel luggage are 100% based on my personal experience using the suitcases on my travels. I might earn a small commission if you purchase a suitcase through my affiliate link but at no extra cost to you.
First, I will share a short overview of the features of the two travel cases I'm using: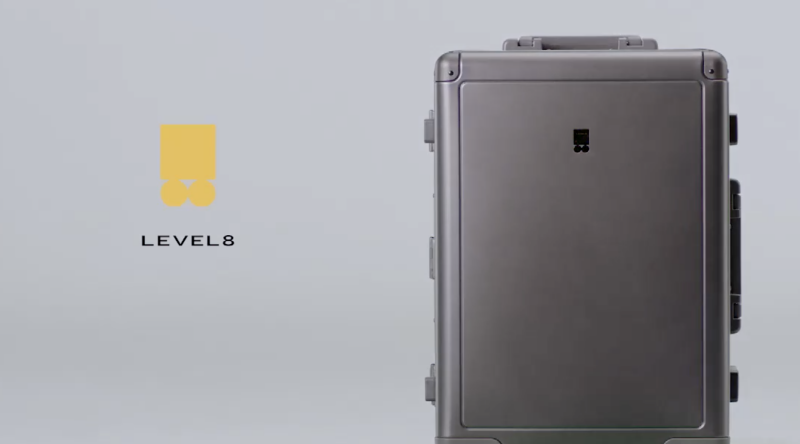 Gibraltar Carry-On suitcase
The LEVEL8 Gibraltar Carry-On suitcase (Capacity of 36L) is a full aluminum, super lightweight suitcase (10lbs/4.6kg), the perfect airline carry-on! It's a Red Dot award-winning carry-on and one of the best-selling luggage of LEVEL8. It is made of Aerospace-grade Aluminum Magnesium Alloy and fits in the overhead compartments of most aircraft (size: 15''L*8.4''W*21.8''H or 38.1cmL*21.3cmW*55.4cmH).
One of the key features is the 360 degrees Ultra Quiet Durable Spinner Wheels that even passed the cobblestones of Europe test. If you are looking for a fashionable, lightweight carry-on, the LEVEL8 Gibraltar might be your perfect choice.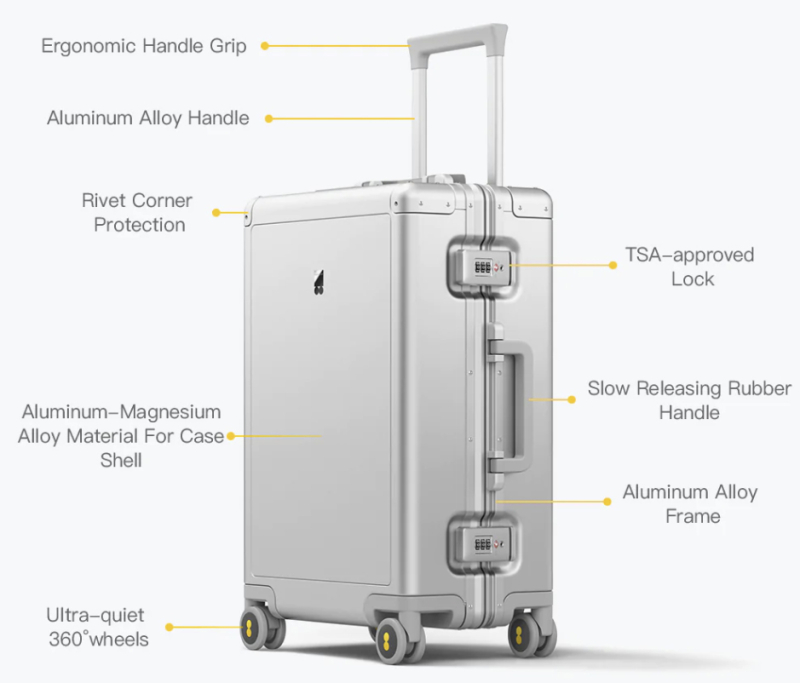 Voyageur Check In 26''
I love to use the LEVEL8 Voyageur Checked 26-inch (93L) for photography purposes. In this wide trolley suitcase, I'm even able to pack my long and sturdy Gitzo tripod without having to pack it diagonally.
The Voyageur Check-In 26-inch is one of the largest check-in luggage of LEVEL8 cases. It is made with the best Bayer Makrolon material to ensure a lightweight (11.8lbs/5.37kg) and durable scratch-resistant matte finish hard shell. It also features a wider handle design and an interior compression system to ensure maximum packing space.
On top of that, the ultra-quite 360° spinner wheels with an anti-shock design guarantee a comfortable walk to your gate. This suitcase offers a great combination of functionality, comfort, and design, perfect for longer trips. The sizing of the Voyageur Check-in 26 Inch is 16.6''L*13.3''W*27.3H or 42.5cmL*34cmW*70cmH.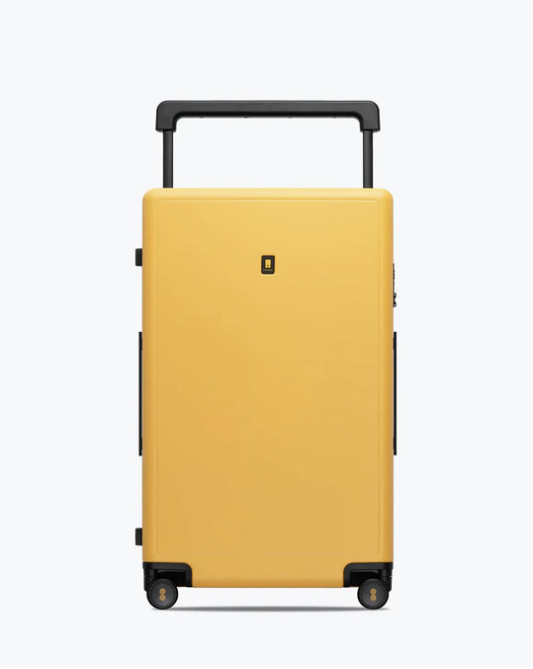 Now, here are the 7 reasons why I love the LEVEL8's travel suitcases:
1. Durability
A good suitcase can last years or even decades, so it's important to choose one that will serve you well, as LEVEL8 suitcases do.
Made with solid and durable materials like polycarbonate and Aerospace-grade Aluminum Magnesium Alloy (Gibraltar Carry-on), LEVEL8 cases are built to last. Because of the durable scratch-resistant matte finish hard shell, they can withstand the rigors of travel, including being tossed around by baggage handlers and rolling over uneven surfaces.
2. Wide range of suitcases and sizes
The LEVEL8 brand has a wide range of suitcase sizes and travel bags to choose from, so you can definitely find the perfect travel luggage set for your needs. Whether you need a carry-on for shorter city trips or a larger suitcase for extended vacations like traveling to Africa, LEVEL8 has you covered. For example, the LEVEL8 Gibraltar Carry-On is a super convenient small and lightweight suitcase for a city trip, weighing only  (10lbs/4.6kg).
For a long trip, the best luggage option would be either LEVEL8's 26-inch or 28-inch cases. Both suitcases are generously sized, 93 and 99-liter. The Voyageur Check-In 26-inch is perfect for my longer trips, including my photography trips and safari trips in Africa.
3. Plenty of pockets and compartments
With plenty of pockets and compartments, LEVEL8 cases are designed with organization in mind. You can easily keep your belongings organized and within easy reach, making packing and unpacking a breeze.
The Voyageur offers a large capacity of two spacious compartments with zero obstructions. This makes the storage incredibly functional. One compartment has a breathable net, which is perfect for clothes. The other compartment has a smaller surface but consists of two super handy and functional pockets.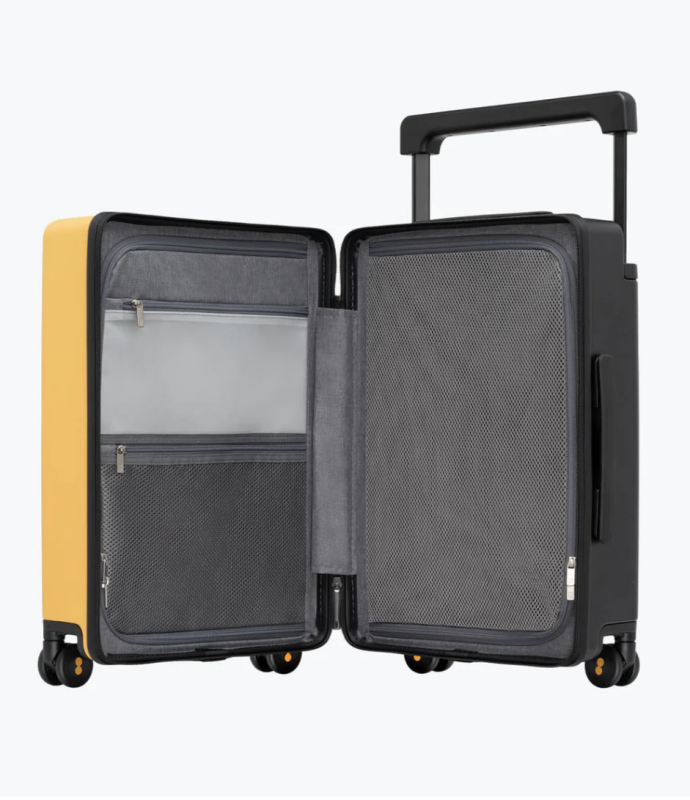 One part is also netted, and the other is laminated, perfect for using valuable things, toiletries, and liquids because this pocket is also waterproof. This waterproof compartment in your travel suitcase is also very handy to store your wet swimming wear when you transfer from one place to another. Often, my bikini isn't dry yet when I have to pack my bags to travel to the next destination so I find this extra pocket very useful for several reasons.
This wide suitcase is also perfect to pack my photography gear, especially because my Gitzo tripod fits easily! In other suitcases, that was a bit of a problem but with this ideal wide design the tripod fits perfectly and I still have enough room to store my other stuff like toiletries, electronics, books, shoes, ect.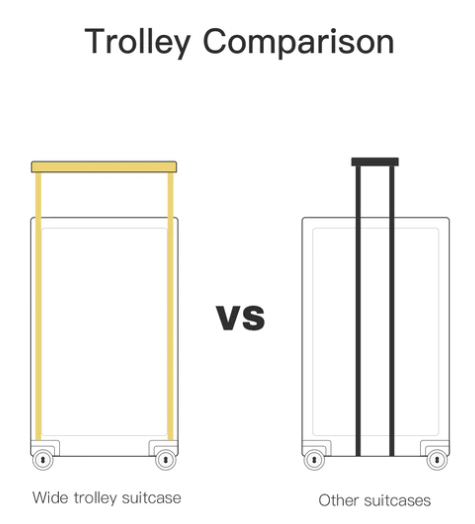 The LEVEL8 Full Aluminum Gibraltar Carry-On is also very spacious for a trolley because of its wide design (see trolley comparison). This suitcase includes removable dividers that separate two same-sized main compartments. This 20 inches carry-on comes with perfectly designed packing cubes to store all your travel essentials even more conveniently. If you are not using packing cubes yet, your life is much more difficult than it needs to be. I love that a case this nice comes with these bags included.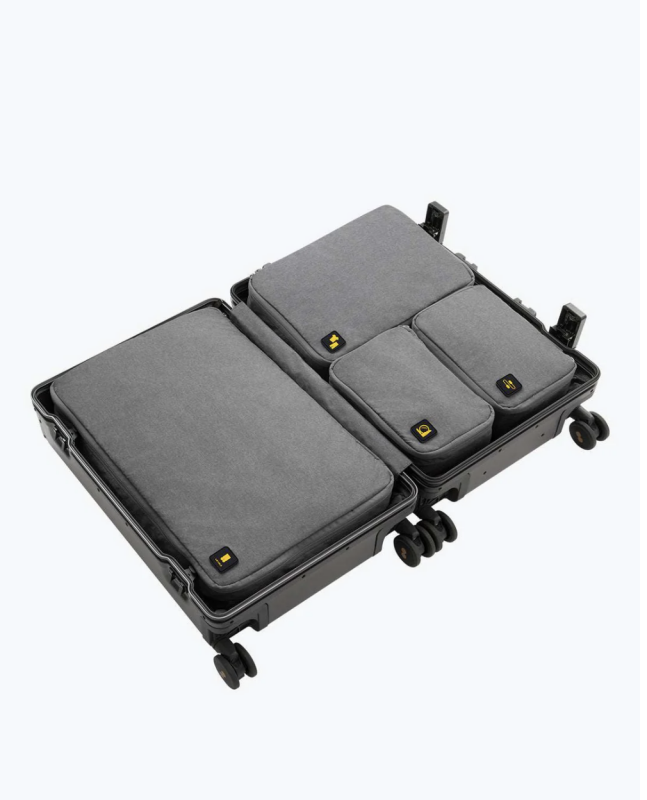 Buy your LEVEL 8 Travel suitcase with 10% discount using code luggage10%
4. Travel in style with LEVEL8 cases
LEVEL8 has a wide range of designs to choose from, and I'm sure you can find one that reflects your personal style. From classic black to pink, aluminum, navy blue, or yellow, there's a LEVEL8 suitcase for everyone.
Whichever color you choose, with a LEVEL8 case you will always look fashionable. The cases are simple and have a minimalistic design, but are still attention-grabbing, especially because of the sleek design and matte finish in color. It gives a bit of a premium and smooth feel.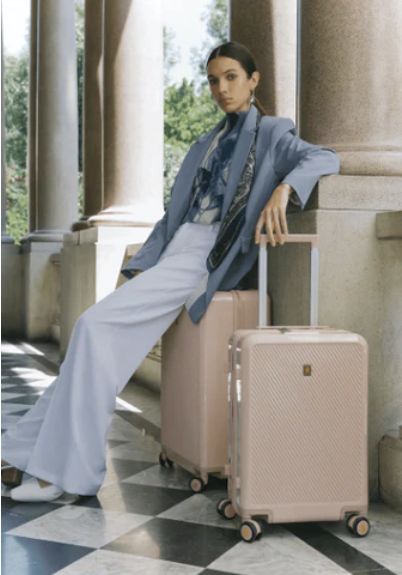 5. Designed with convenience in mind
LEVEL8 cases are designed with convenience in mind. Apart from the perfect design and organization, the cases offer way more convenience. The sturdy handles of the suitcases are a big plus, the smooth-rolling wheels make them easy to maneuver, and their straight shapes make them easy to store when not in use.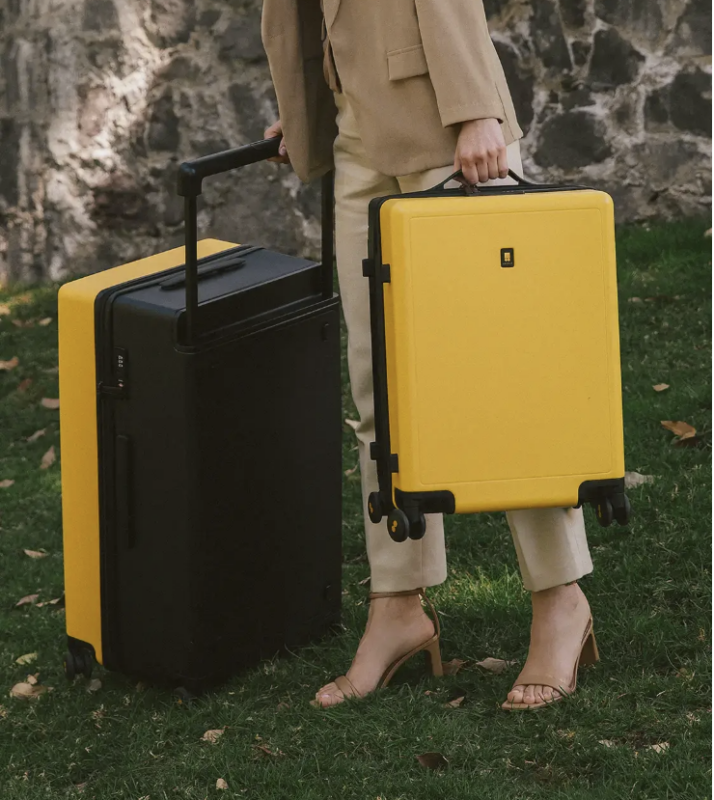 LEVEL8 cases are equipped with top and side easy-grab rubber handles, that protect the surface of the case. The best feature of the cases is the best ultra-quite and durable 360-degree spinner wheels that glide really smoothly. The Voyageur case even has an anti-shock feature to reduce the noise even more. LEVEL8 claims that the wheels will experience less than 2 mm of abrasion even after running 276,000 circles.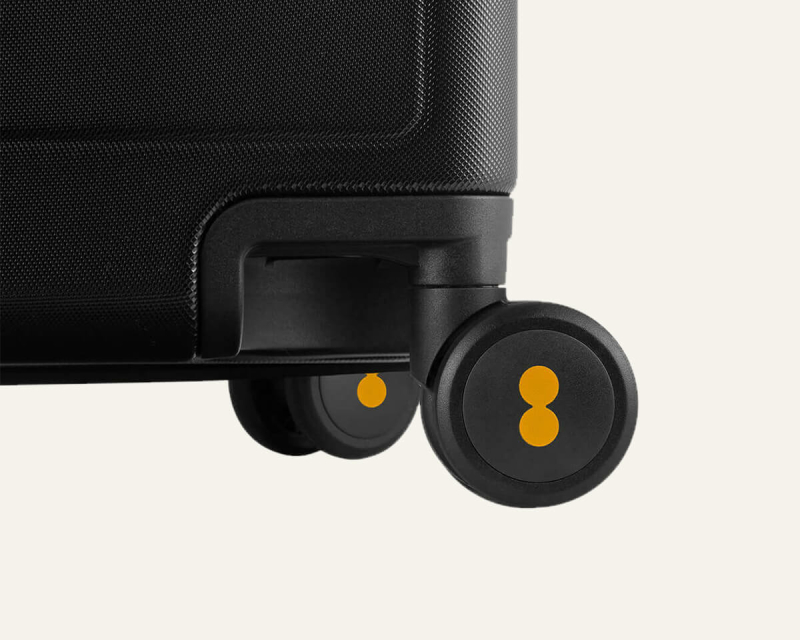 6. Limited lifetime warranty
For any successful business, developing and selling a good product or service is only half the battle. LEVEL8 offers a limited lifetime warranty on its products, covering manufacturing defects in workmanship and materials. If the product is not repairable and is covered under the warranty, the customer will be offered a comparable warranty replacement at no cost.
If the product is not repairable and not covered under the warranty, LEVEL8 will try its best to help resolve the issue. Customers who purchase LEVEL8 products on the official website do not need to register for the warranty service, as it is automatically activated.
7. TSA-approved lock
One of the key features of the LEVEL8 cases is the TSA-approved lock. A TSA-approved lock is a lock that has been approved by the Transportation Security Administration (TSA) for use on luggage. These locks have a special mechanism that allows TSA agents to open and re-lock luggage for security inspections without damaging the lock.
Having a TSA-approved lock on your luggage is convenient because it allows you to lock your suitcase while still being compliant with TSA security regulations. Without a TSA-approved lock, TSA agents may have to cut off your lock in order to inspect your luggage, which can be inconvenient and costly.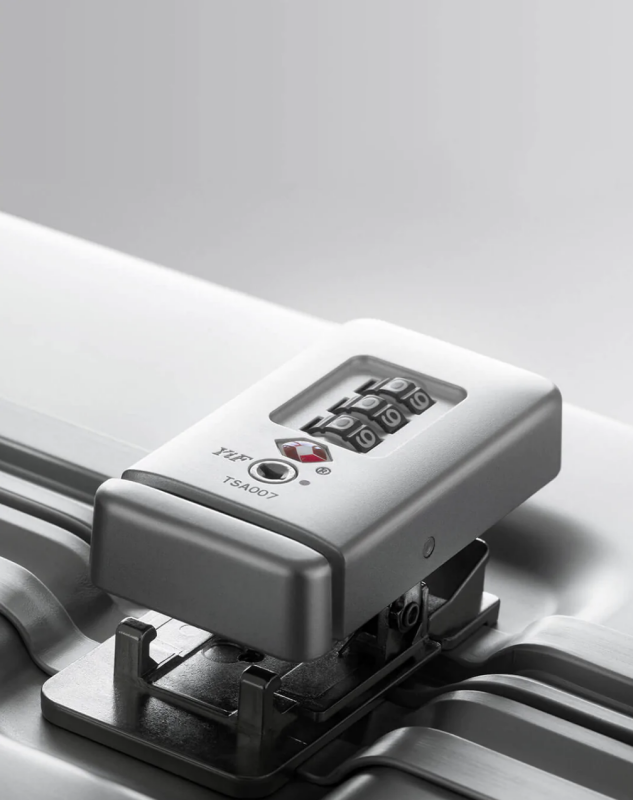 A TSA-approved lock is especially valuable for frequent travelers, as it allows them to lock their luggage without worrying about the lock being damaged or removed during security inspections. Some LEVEL8 cases come equipped with a TSA-approved lock, providing an added level of security and convenience for travelers. The LEVEL8 Gibraltar Carry-On even comes equipped with two TSA slots. Safety is guaranteed!
Cons to keep in mind when choosing your favorite suitcase
The price is not the lowest, but I do think it's reasonable considering the quality and all the features you get
No outer pockets for accessing things (Gibraltar and Voyageur)
Can't compress or expand
7 Reasons to choose LEVEL8 cases; a summary.
Made with solid and durable materials
Wide range of suitcases and sizes
plenty of storage
Stylish and fashionable
Incredibly convenient with 360-degree spinner wheels
Limited lifetime warranty
TSA approved lock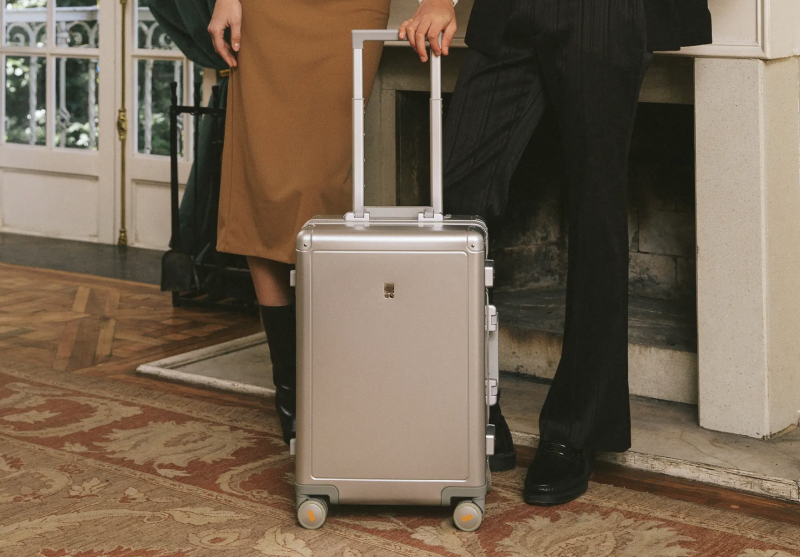 Durable suitcases for the frequent traveler
If you're in the market for a high-quality, durable suitcase, consider LEVEL8 cases. With a wide range of sizes, styles, and convenient features, they have a case that's perfect for every traveler.
If you're a long-term traveler who wants massive space to store all your belongings, I highly recommend going for the Voyageur varying from 24'', 26'', or 28''. If you want something smaller and more compact, the LEVEL8 Gibraltar carry-on is a great choice, it's one of the best carry-on luggage. There is also another carry-on suitcase available with a front pocket with a laptop compartment (the Pro Carry-on) perfect for photographers, travel bloggers, vloggers, and other digital nomads.
Buy your stylish LEVEL8 luggage with 10% OFF
Treat yourself to a hassle-free trip and make a smart investment in your luggage by buying a LEVEL8 suitcase. The lightweight packing carriers have a trunk-like design for helping you travel the world without compromising the packing requirements! As a reader of our travel blog, we are able to offer you a 10% discount on all LEVEL 8 cases with code luggage10%.