Looking for the best things to do in Nungwi including a stylish and sustainable beach resort to stay in? Look no further! Essque Zalu Zanzibar is a wonderful place to stay to explore the top tourist attractions in Nungwi, including its white sandy beaches. After enjoying several activities in Nungwi village, you can relax in Essque Zalu's spa, take a refreshing dip in the infinity pool with stunning ocean views, and stroll over the jetty offering a breathtaking spot to witness unforgettable Zanzibar sunsets.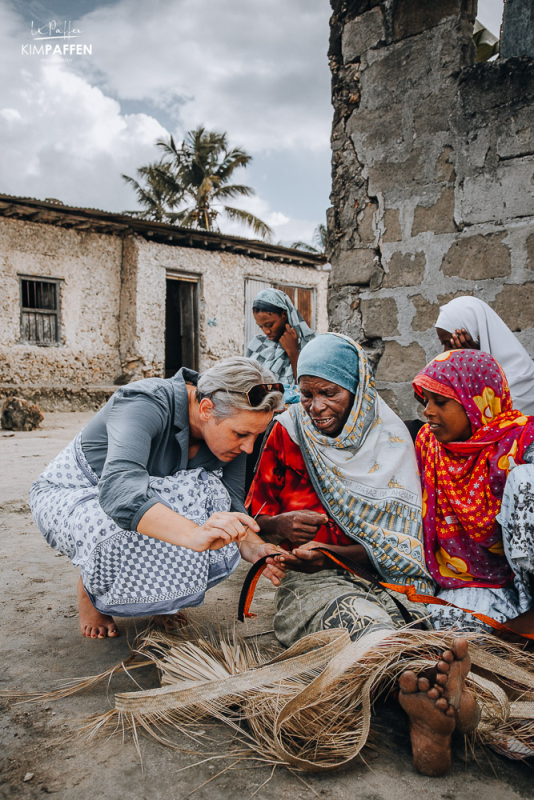 Discover the top things to do in Nungwi and why Beach Resort Essque Zalu Zanzibar is worth staying!
1 Dip in the ocean at Nungwi Beach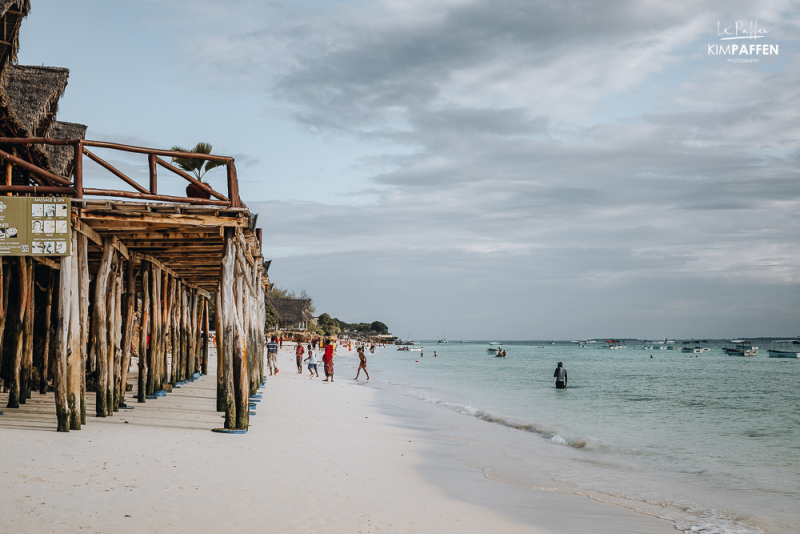 Nungwi Beach is one of the best beaches in Zanzibar. Essque Zalu beach resort is not directly located at the bustling part of Nungwi Beach, allowing you to relax in peace. However, if you are in Nungwi (in the northern part of Zanzibar) you can't miss out on the lively Nungwi Beach. It's a clean white-sandy beach with blue-turquoise waters and several cozy restaurants and bars.
2 Relax at Essque Zalu's Infinity Pool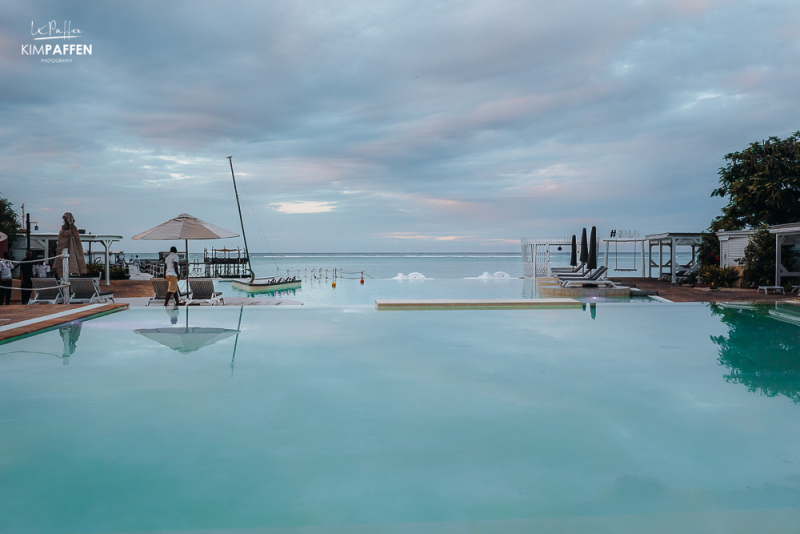 One of Essque Zalu's greatest features is the two-level infinity pool, giving the impression of floating right in the blue Indian Ocean. Because Essque Zalu Zanzibar is away from the busy Nungwi Beach, there are hardly any locals around that ask for your attention or try to sell their products, meaning you can relax in peace.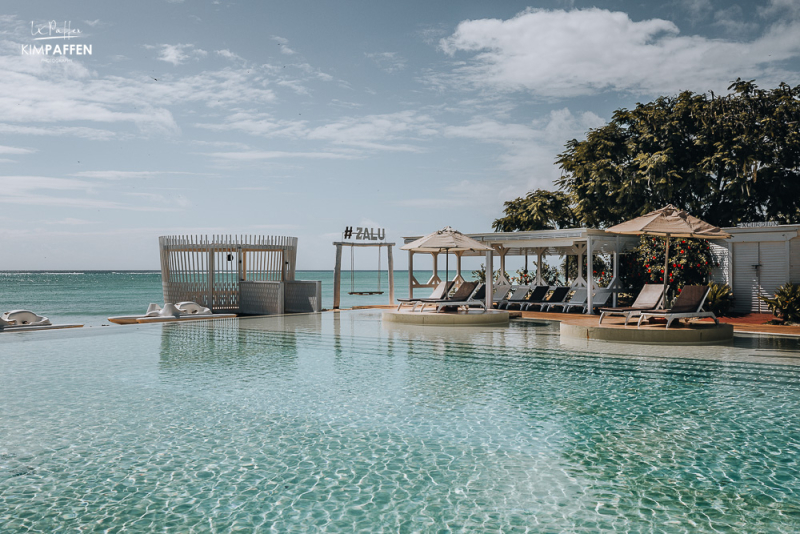 Whether you're taking a refreshing dip in the pool or simply lounging by the water, the infinity pool at Essque Zalu provides a serene atmosphere to unwind. At the poolside bar, you can treat yourself to a variety of refreshing drinks, including flavorful cocktails and freshly squeezed juices. As you sip on your favorite beverage, you can lounge on the comfortable sun loungers, soaking up the sun.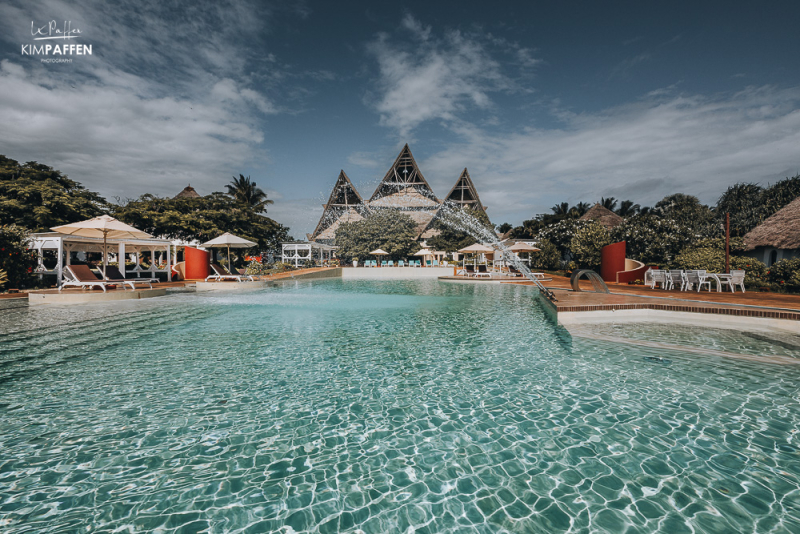 Does Essque Zalu have a beach? Yes, they have a beautiful spot near the beach between the rocks accessible by stairs, but the amount of space to lie down at the beach in front of Essque Zalu depends on the tides.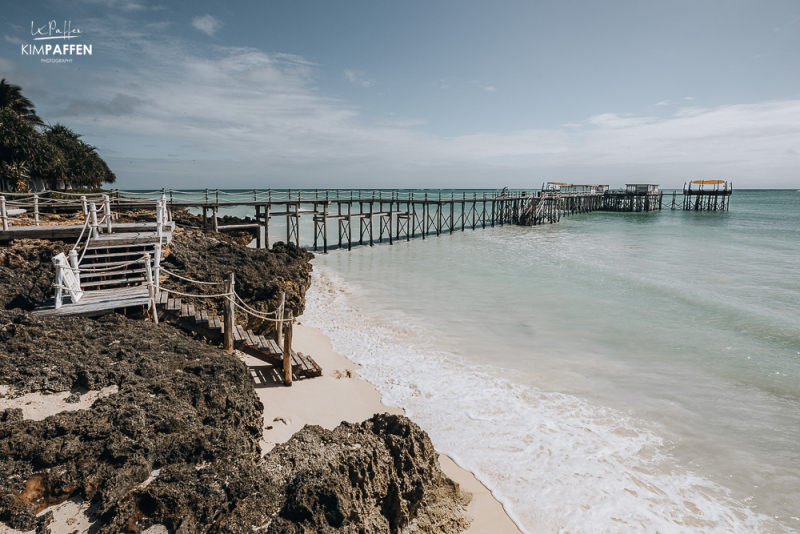 During low tide, there is space to lie down. If that's not the case, you can either go to Nungwi Beach or Kendwa Beach (free shuttle) or stay on the sun loungers at the infinity pool. The ocean views from the infinity pool are simply stunning.
3 Nungwi Village Tour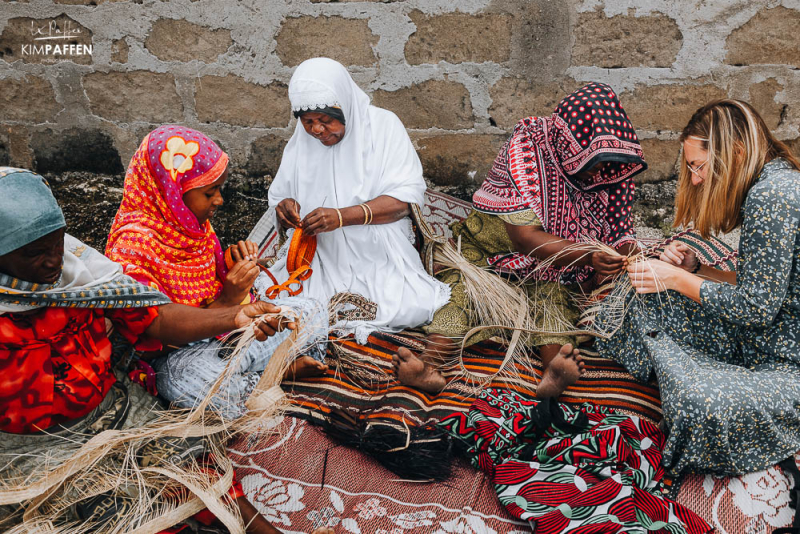 The Nungwi Village Tour is one of the best things to do in Nungwi if you want to learn more about the local culture. It's a walking activity through the heart of Nungwi village that allows you to get a firsthand glimpse of the daily lives of the Nungwi community. What I liked is that this activity is not yet very commercialized, but an authentic experience to learn more about the villagers in Nungwi.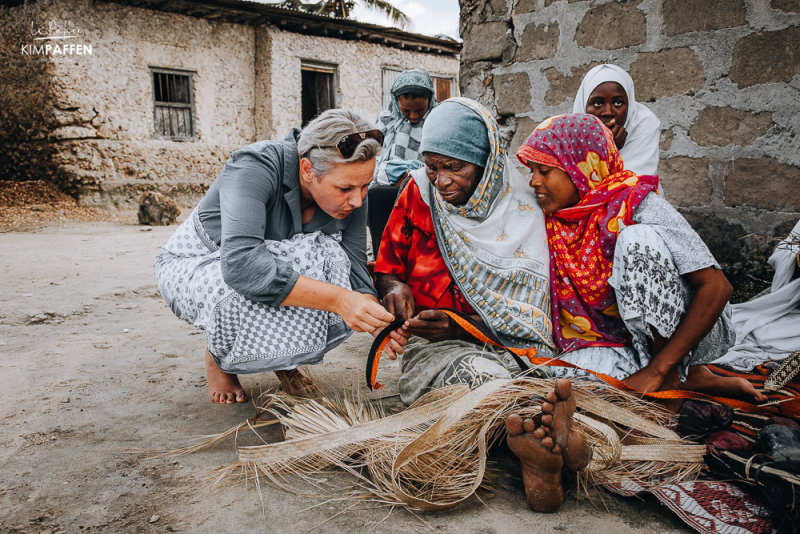 As you stroll through the village, you'll have the opportunity to interact with the locals and gain insights into their traditions. One of the highlights of the tour was visiting the talented women's group who specialize in weaving beautiful crafts using traditional weaving techniques.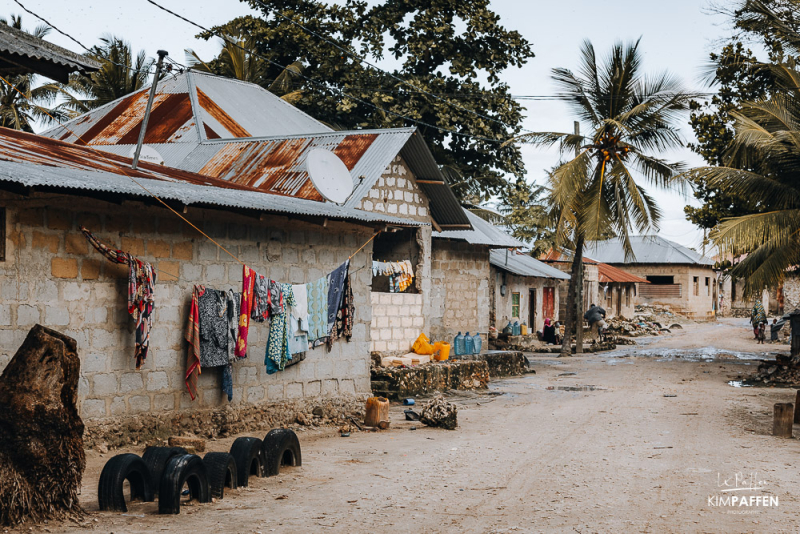 I loved to witness their skillful hands at work, creating intricate designs and patterns. They offered me to learn their weaving technique but I wasn't as talented as these women. They also explained how they add color to get these colorful woven bags, mats, and more. A great way to give back to the community is by buying some of their handmade crafts as souvenirs. The friendly ladies are extremely grateful for every purchase.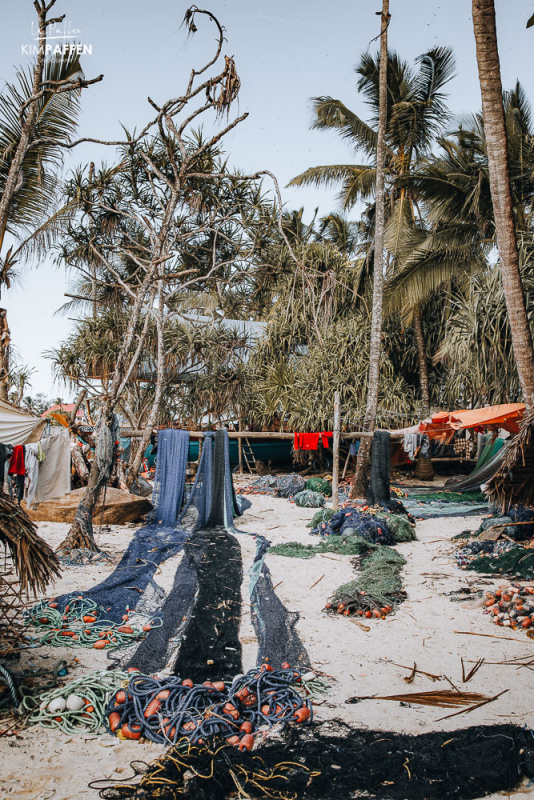 Another stop on the Nungwi village walking tour is the bustling fish market. Here, you can enjoy the vibrant atmosphere while local vendors engage in lively trade. Additionally, the tour offers a unique chance to see the tradition of dhow building. You can observe skilled craftsmen constructing these traditional wooden sailing vessels, something Nungwi village is famous for.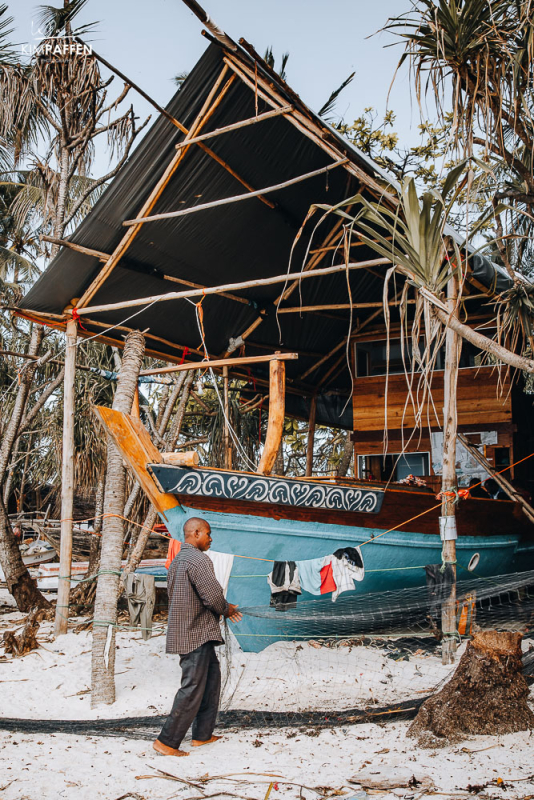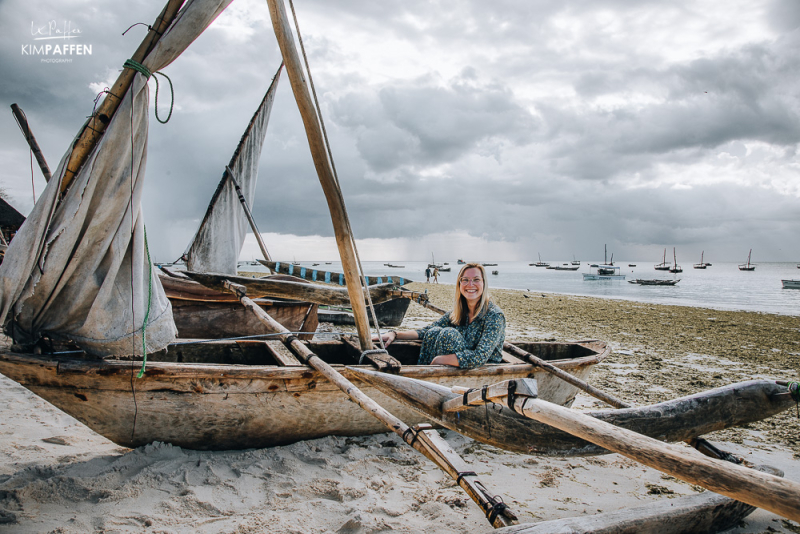 This experience offers a meaningful connection to the local culture, fostering a deeper appreciation for the rich heritage and resilience of the Nungwi village community. It's also a great way to give back to the local community as the funds go directly to them. A must-do activity while in Nungwi.
4 Spa Treatment at Essque Zalu's Spa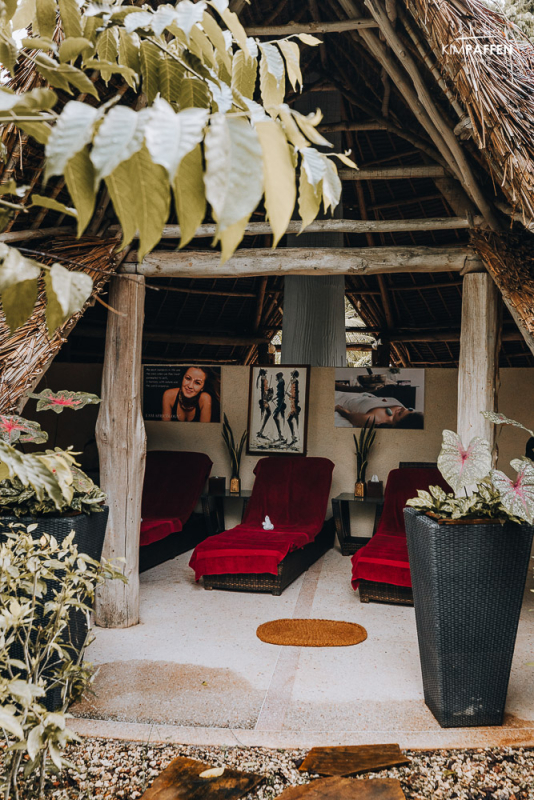 Guests of Essque Zalu can also indulge in a spa treatment or yoga session at additional costs. The steam room and sauna are complimentary. Skilled therapists offer a variety of massages like facial skin therapy, Maasai rituals, and full-body renewals. On top of that, you can also book a poolside wellness to enjoy a massage facing the ocean, enjoying breathtaking views. A great Nungwi Travel Tip after returning from the village tour in Nungwi town.
For sports enthusiasts who wish to start their day actively or maintain their fitness level, there is a compact fitness area available as well. This facility has various exercise machines to cater to different workout preferences.
5 Sky Diving at Kendwa Beach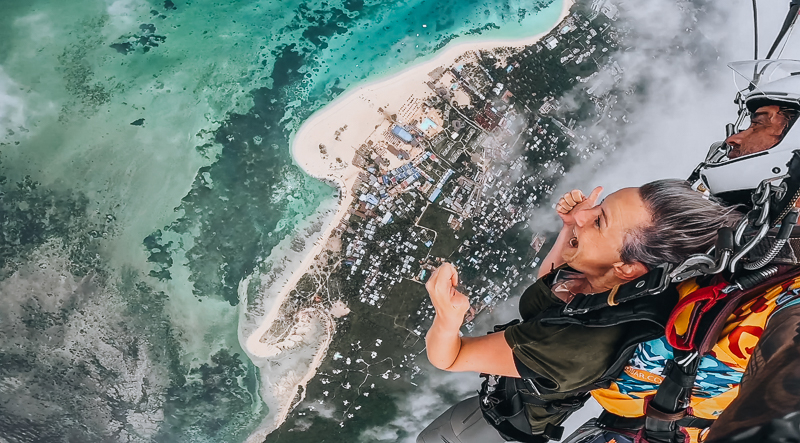 For the adventurous soul, there's a possibility to jump out of an airplane and land with your bare feet on the white-sand beach of Kendwa Beach. If you're curious about skydiving in Zanzibar and things you need to know, read my personal experience with Skydive Zanzibar including a fun video about our jump while being chased by dark rain clouds.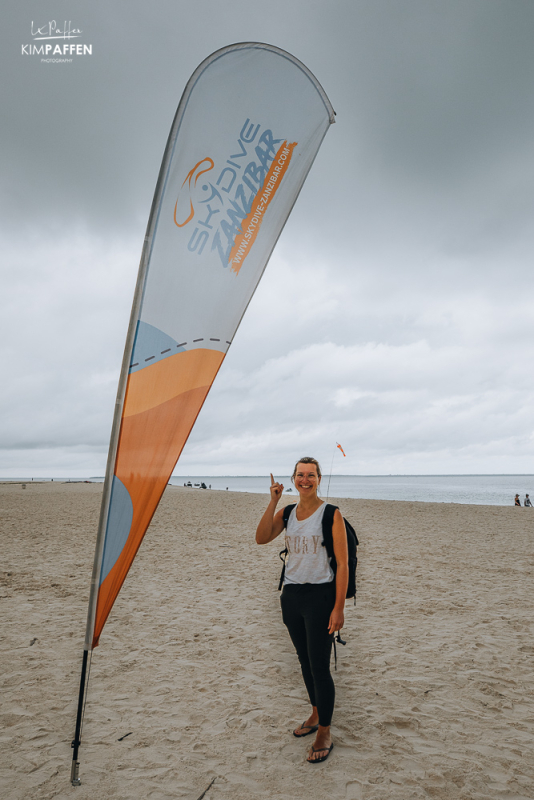 You start and end your skydiving adventure on Kendwa Beach, often referred to as the younger sibling of Nungwi Beach.
6 Enjoy Kendwa Beach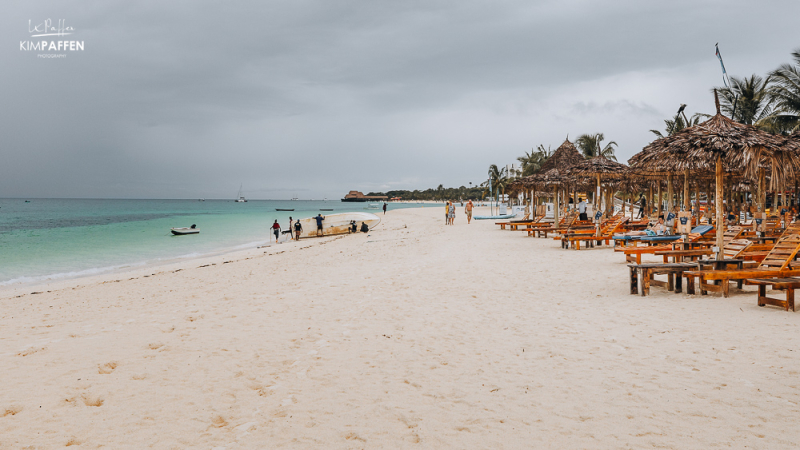 Stay around at Kendwa Beach after your adventurous Skydive! Kendwa offers a tranquil and serene getaway compared to its livelier counterpart in the north. Unlike other beaches in Zanzibar, the tide at Kendwa remains stable, allowing you to enjoy the clear waters throughout the day. With its white-sandy beach, relaxing at Kendwa Beach is one of the top things to do in Nungwi. Visit Kendwa Rocks Beach Bar to enjoy a drink with first-class views of the ocean! They also offer plenty of sun loungers.
Essque Zalu beach resort offers a complimentary shuttle to Kendwa Beach for their guests that operate twice a day.
Did you know that Kendwa Beach Zanzibar ranked 4th best beach in the world by travel magazine Big 7 Travel?
7 Watch a Zanzibar sunset on the Jetty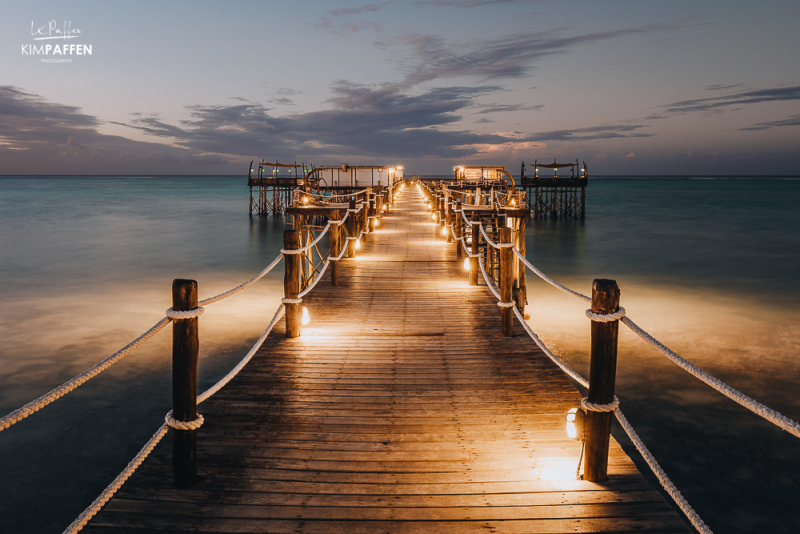 Make sure to visit Essque Zalu's jetty, a wooden pier over the ocean. It serves as a direct access point to the sea, where guests can easily descend into the water via stairs, allowing for convenient swimming and water activities like pedal boats.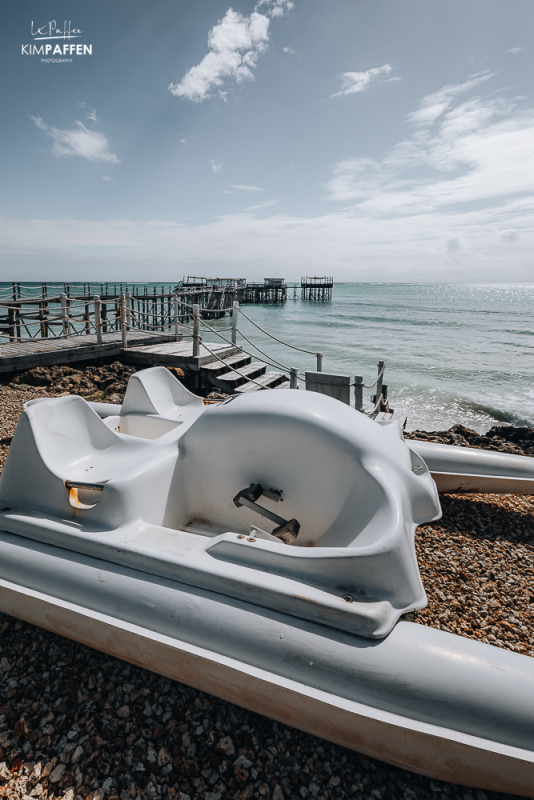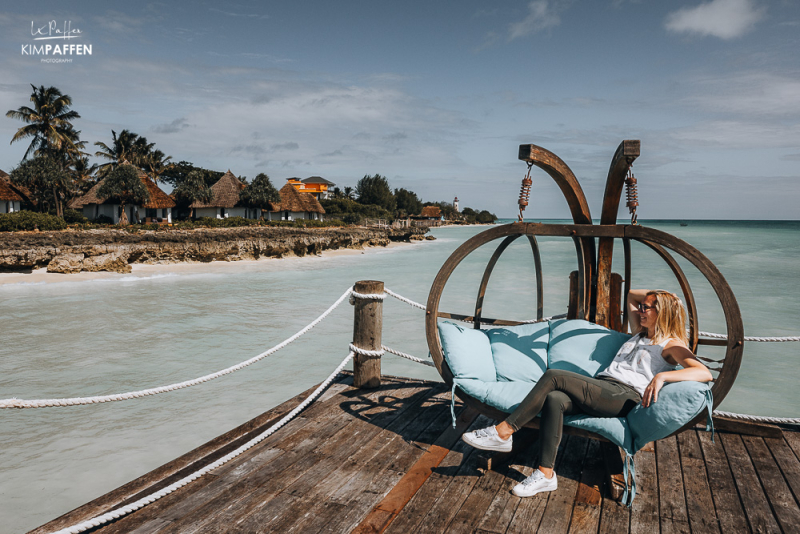 Along the jetty, you will find several lounge spots to enjoy a stunning Zanzibar sunset. At the end of the deck, there's the Jetty Restaurant & Bar, also located above the water. It's where they serve a delicious à la carte lunch and dinner menu, specializing in Mediterranean cuisine.
8 Nungwi Turtle Sanctuary and Aquarium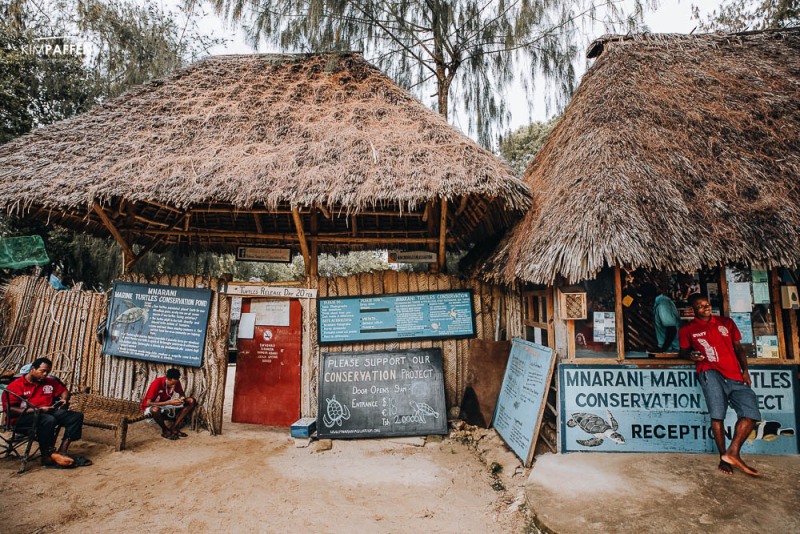 Visit the Marine Turtle Sanctuary and Natural Aquarium in Nungwi, which offers a meaningful and educational experience, focusing on the rehabilitation and release of ailing turtles into the ocean. The center plays a vital role in the local community as fishermen bring turtles to the facility when they are caught or injured in fishing nets. As you explore the aquarium, you'll witness the dedicated efforts of the staff in nurturing these majestic creatures back to health.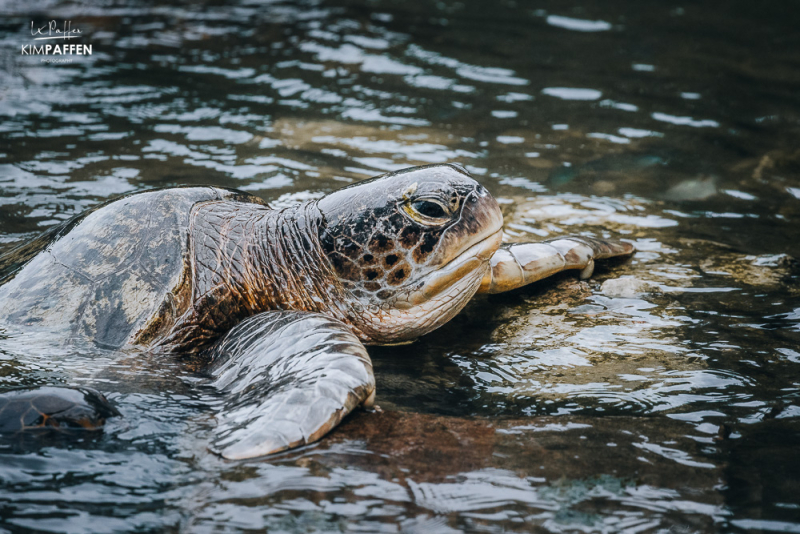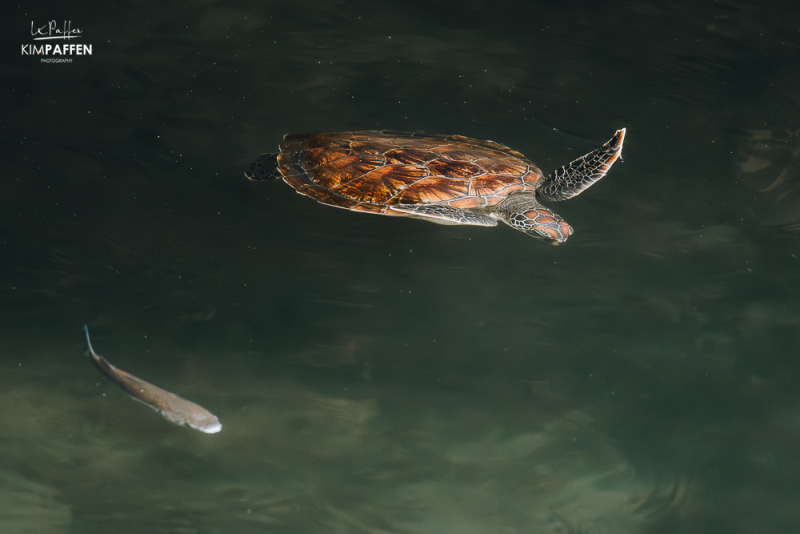 It is a heartwarming sight to see the turtles regain their strength and vitality in the so-called Marine Turtle Conservation Lagoon before being returned to the Indian Ocean, contributing to the preservation of the delicate marine ecosystem. The Nungwi Mnarani Aquarium has both hawksbill and green turtles in its tidal pool.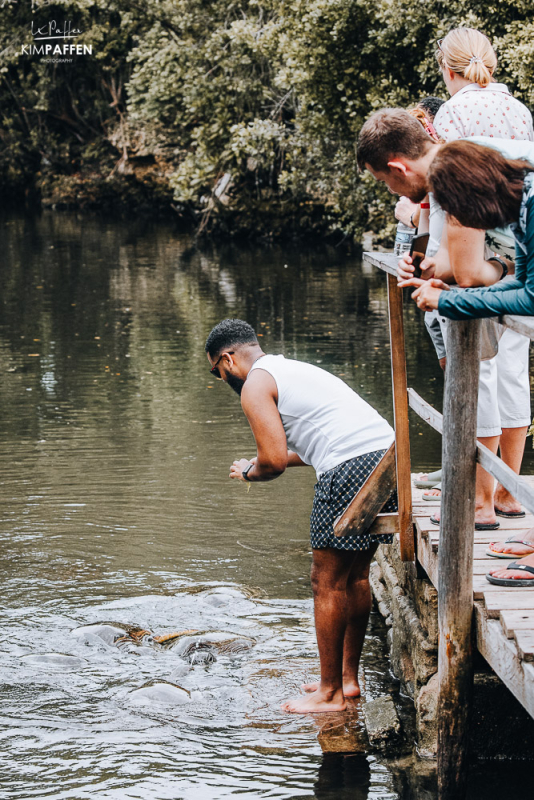 A personal note: The sanctuary also allows swimming with sea turtles and feeling their shell. That part of their turtle conservation program is not my cup of tea. I think their program would be more impactful if they wouldn't let visitors interfere with these turtles too much. I'd rather see more focus on observing their rehabilitation, a feeding moment, and learning about their journey back to the ocean.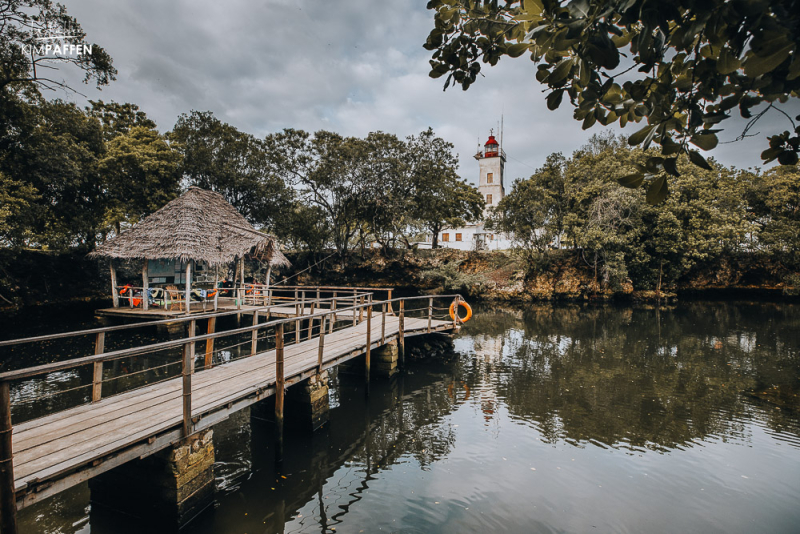 Visiting the Nungwi Mnarani Aquarium provides a powerful reminder of our role in protecting and conserving the beauty and diversity of marine life. It is an experience that instills a sense of responsibility and appreciation for these magnificent creatures and their natural environment.
9 Relax under the shade of Baobabs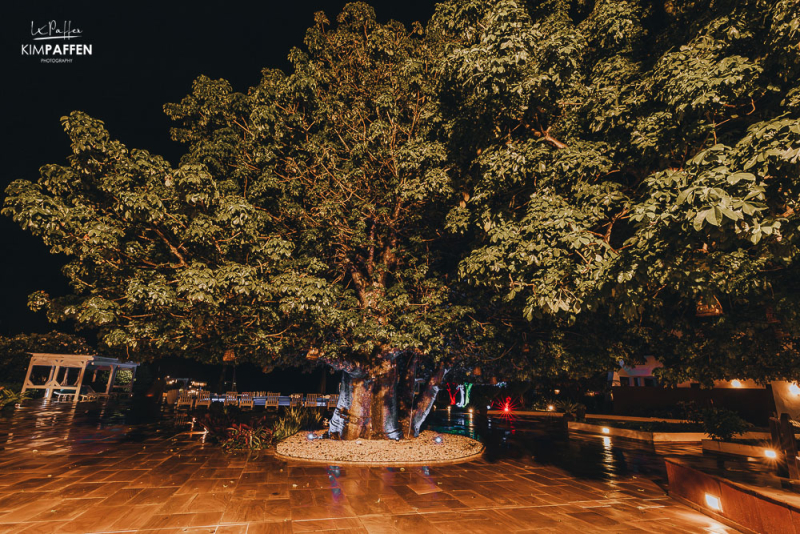 Essque Zalu has a serene well-maintained environment with two huge baobabs in the middle of this Zanzibar beach resort. Baobabs are one of my favorite trees in the world, also known as the upside down trees or Renala - which means 'Mother of the Forest'. If you pass these huge Baobabs, you have stunning views of the ocean.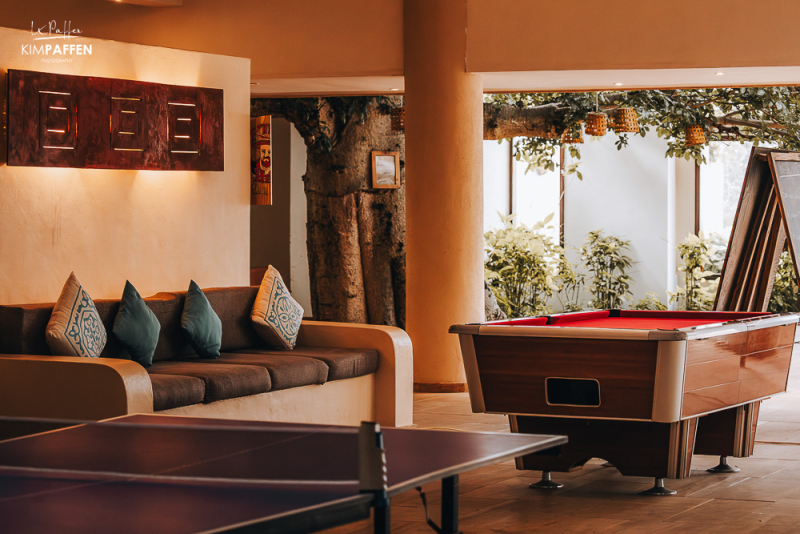 They even have a Baobab Bar situated under the shade of a magnificent baobab tree, offering a cozy and relaxed atmosphere to enjoy some leisurely activities like billiards. It's the perfect spot to catch up on your favorite sports events, as it also features television screens broadcasting live sports games.
10 Visit the Lighthouse in Nungwi Village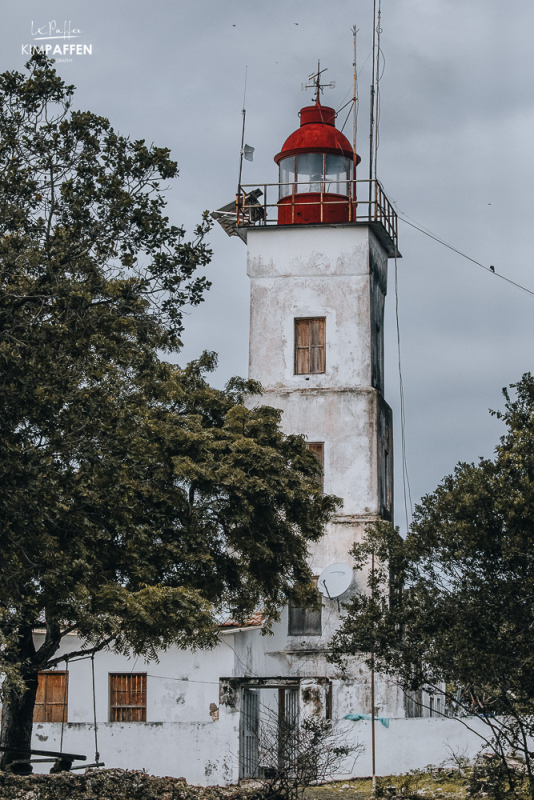 The Lighthouse in Nungwi Village is one of the top tourist attractions in the village. From the Sea Turtle Conservation Center, you can see the lighthouse from a distance but you can also walk there as part of the Nungwi Village Tour or by yourself.
11 Essque Zalu dinner experience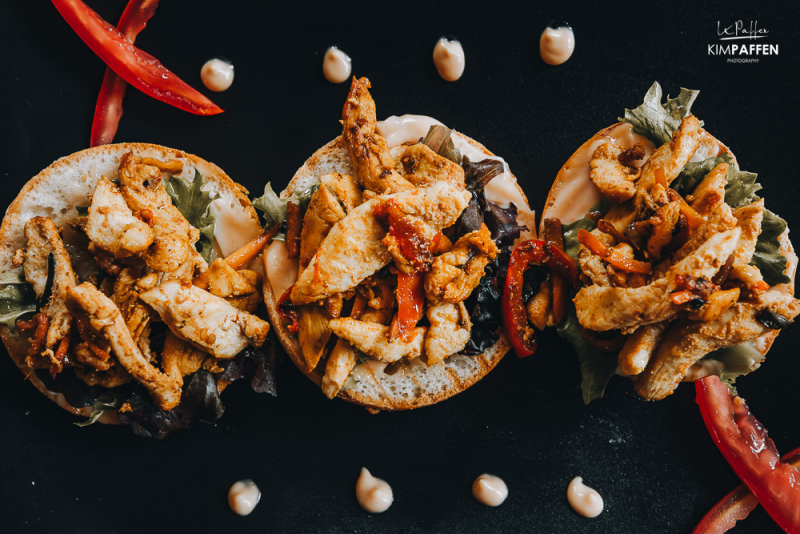 Essque Zalu Zanzibar beach resort features two restaurants and three bars, offering a diverse culinary experience from traditional Zanzibari dishes to international favorites. For those looking to learn more about Zanzibari cuisine, the resort offers cooking classes.
Jetty Restaurant & Bar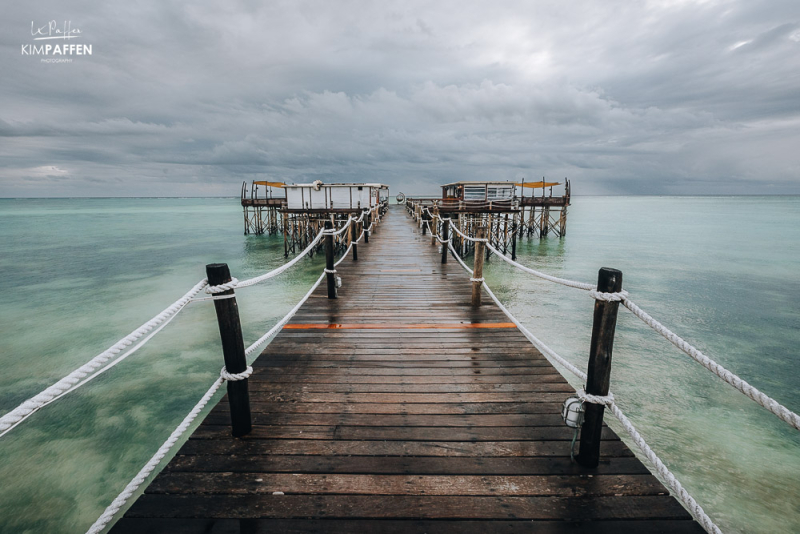 The Jetty Restaurant & Bar provides a stunning setting for an intimate dinner while being surrounded by the beauty of the Indian Ocean. As you savor your meal, the panoramic views of the ocean create a mesmerizing backdrop, offering a sense of tranquility and romance. The gentle sea breeze and the sound of the waves add to the enchanting ambiance, making your dining experience truly unforgettable.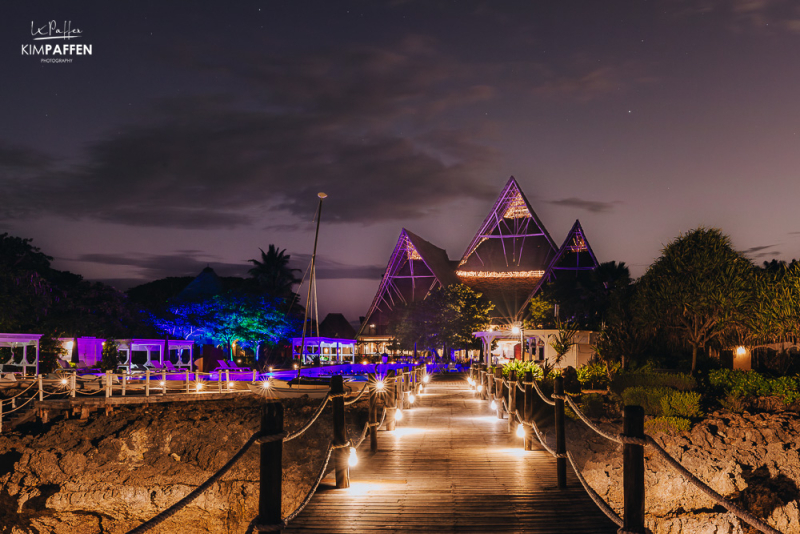 The Jetty Restaurant offers a diverse menu featuring a variety of options, including fresh fish and delectable steaks. One of our personal favorites was the tuna tartar, a dish that truly stood out with its exquisite flavors.
Market Kitchen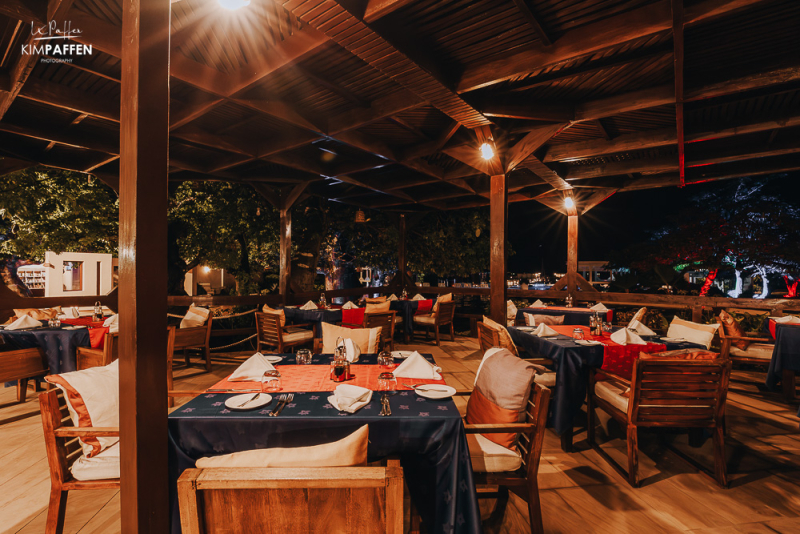 The Market Kitchen serves a scrumptious breakfast including freshly baked bread and pastries to a wide selection of fresh fruits. With an assortment of hot and cold dishes, you can savor a hearty breakfast that energizes you for the day ahead. During lunchtime, an 'à la carte' menu is served.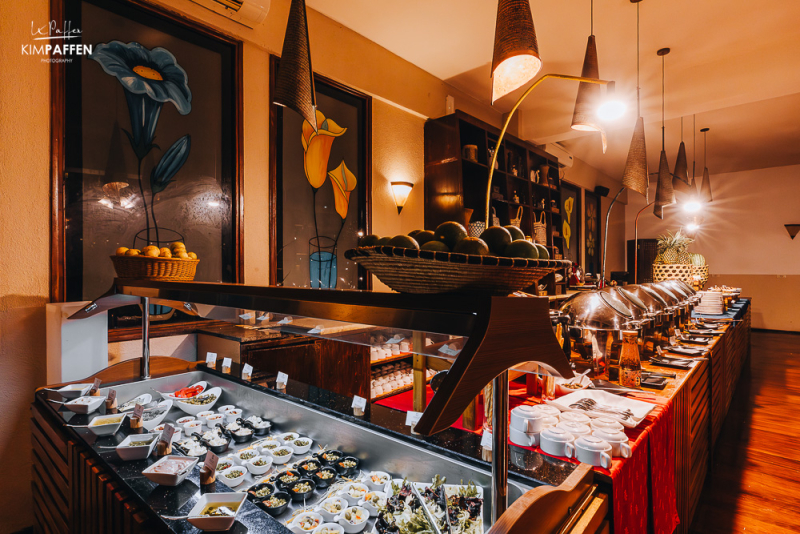 In the evening, Market Kitchen transforms into a nice setting for a buffet-style dinner, ensuring there is something for everyone.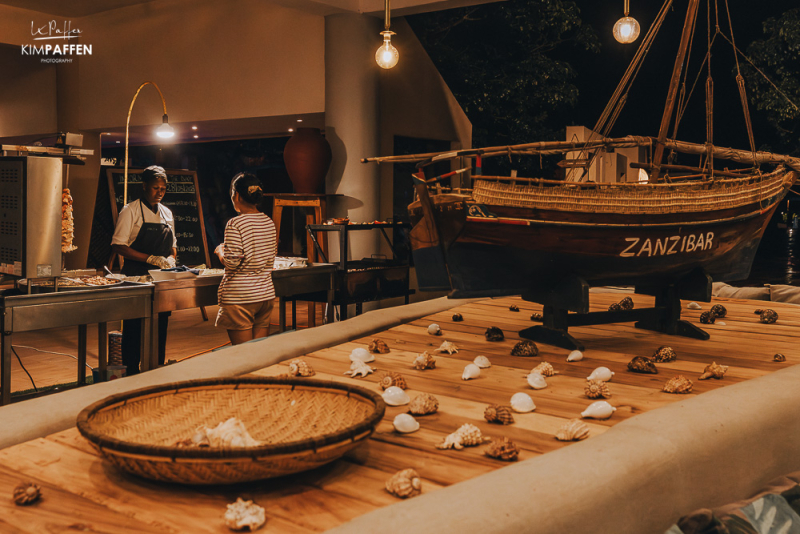 Entertainment is often part of the dining experience, adding an extra touch of enjoyment to your evening. Whether it's live music or cultural performances, the atmosphere comes alive with vibrant energy. The market kitchen has an indoor seating area as well as a terrace covered by a huge Baobab.
Book your stay at Essque Zalu Zanzibar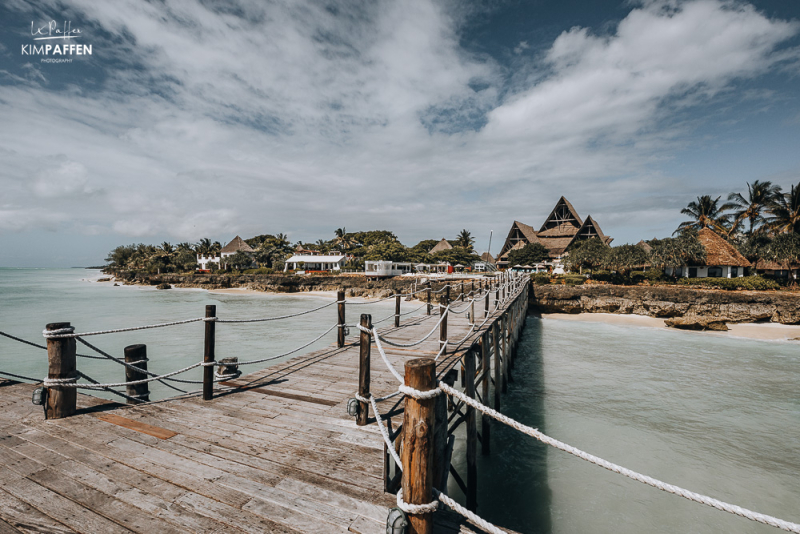 Escape to a world of pure luxury and tranquility by booking your stay at one of the best Zanzibar hotels: Essque Zalu. Check the best rates and embark on a journey to one of the best Nungwi beach hotels.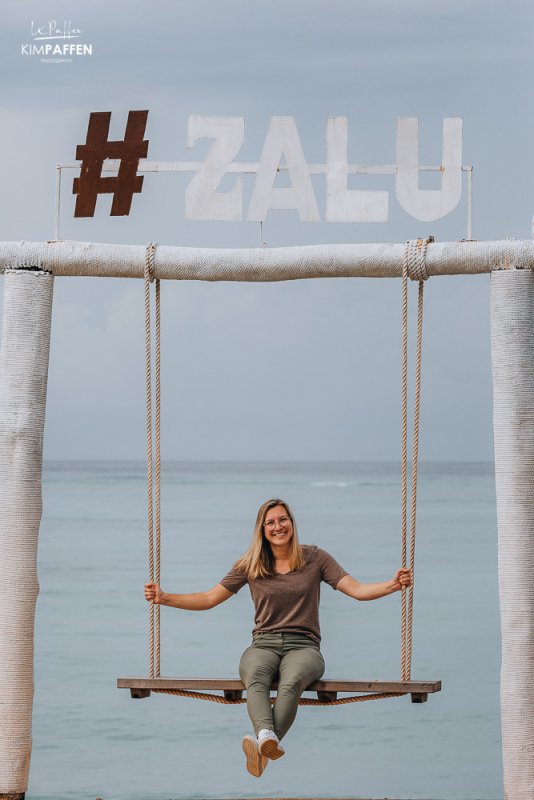 Whether you're looking to unwind in a tranquil environment, indulge in culinary experiences, or explore the island's rich culture and history, Essque Zalu Zanzibar has something for everyone.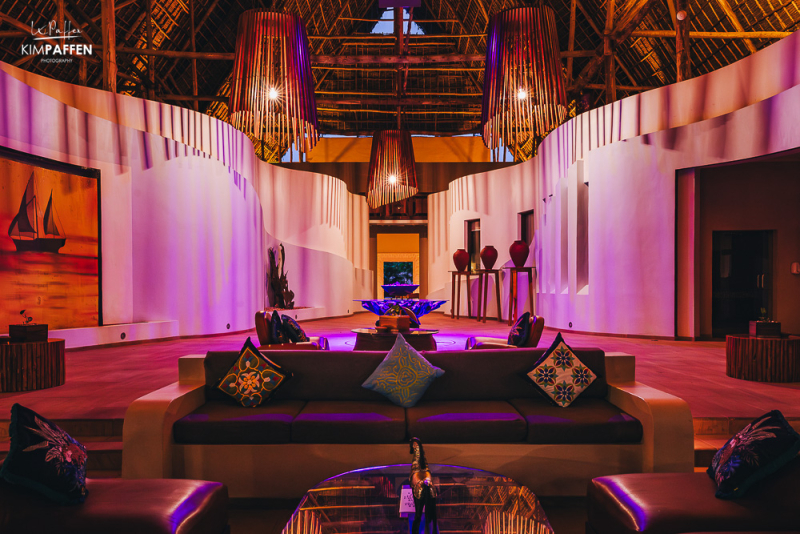 For good reasons, they are the proud owner of several recognitions and awards such as TripAdvisor's Travelers' Choice Awards, and the Condé Nast Johansens Award. At the spacious entrance hall, there was a separate desk to book excursions and activities in Zanzibar.
Stylish atmosphere and luxurious villas
Essque Zalu offers 40 cozy suites with garden/ocean views and 8 luxury villas with private pools. Each room is designed to provide the ultimate comfort and relaxation with a touch of traditional Zanzibar elements.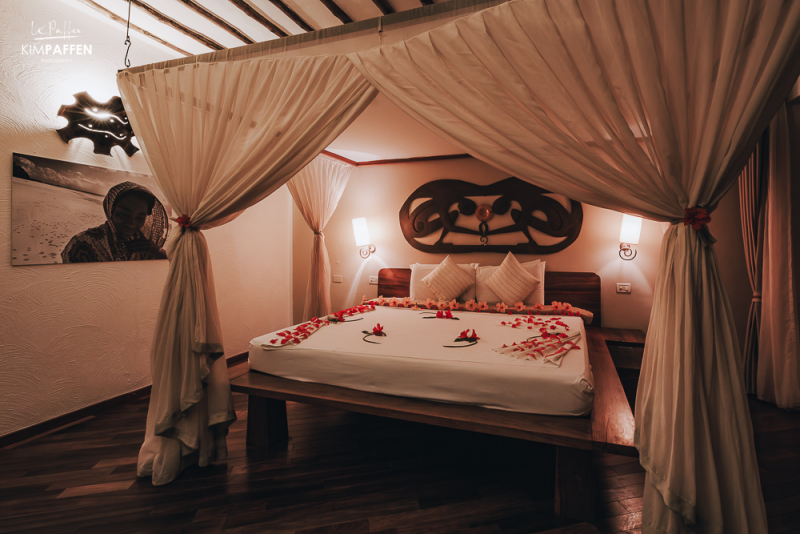 We stayed in one of the 17 one-bedroom Garden Suites with garden views. The room was clean with a huge bed and walk-in closet. At Essque Zalu, thanks to the exceptionally comfortable bed, we had the best night's sleep throughout our entire Zanzibar trip. There's a private terrace in front of all suites to relax or catch up with your emails.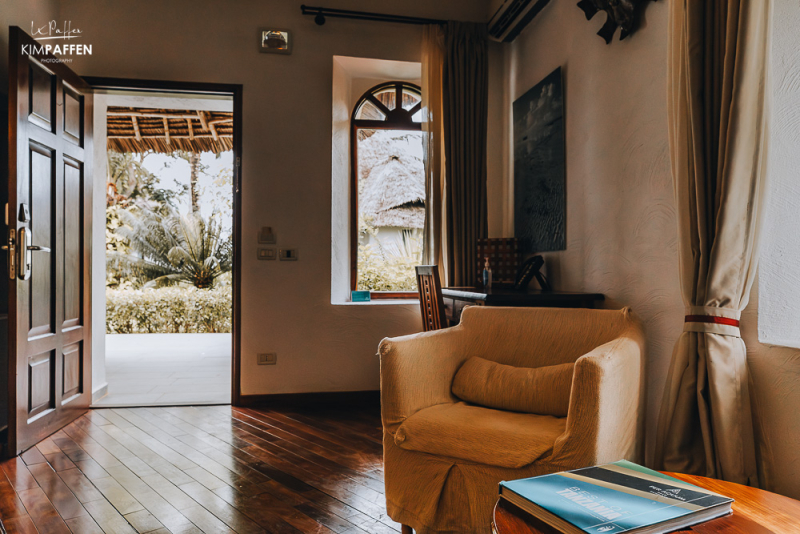 The in-room facilities include all you need like a safe deposit box, minibar, air-conditioning, television, hair dryer, a basket of fresh fruits, and WI-FI. Apart from that, there's a daily housekeeping service and turn-down service.
Essque Zalu is giving back to the community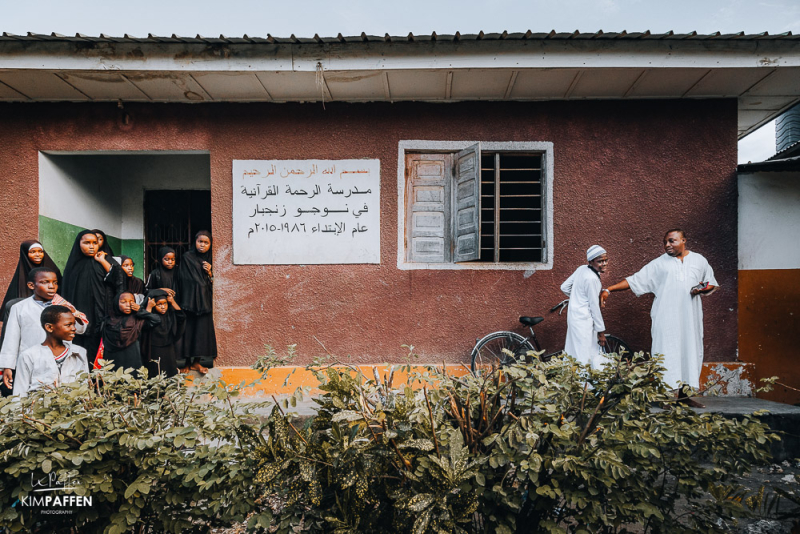 One of the things I loved most about Essque Zalu, is that this stylish beach resort recognizes the importance of sustainable development and social responsibility. By partnering with local communities and organizations in Nungwi, they actively engage in initiatives that promote environmental awareness and conservation education.
Through their enduring commitment to responsible tourism, Essque Zalu sets a shining example of how luxury hospitality and environmental stewardship can harmoniously coexist, ensuring the preservation of Zanzibar's stunning natural heritage for generations to come. Examples of how Essque Zalu is giving back to the community are employing local people from town, supporting a local school, and funding the building of a water source.
Things to do in Nungwi while staying at Essque Zalu Beach Resort in Zanzibar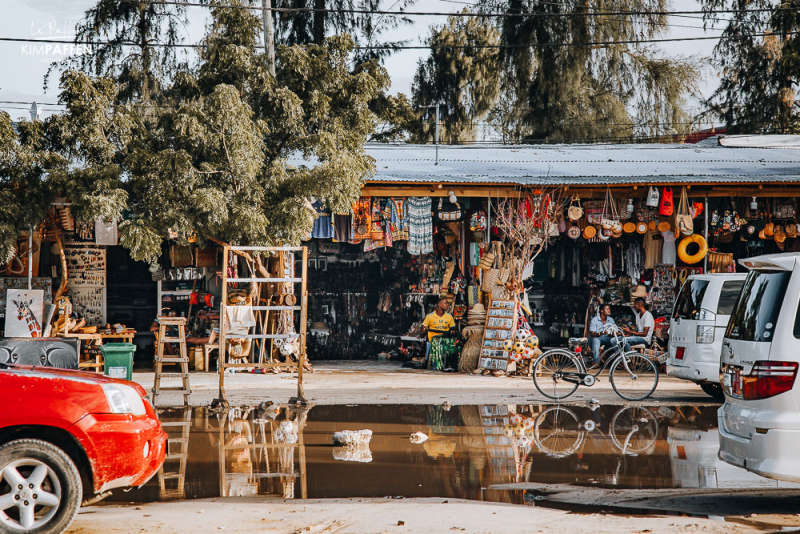 Nungwi is a captivating coastal village renowned for its pristine white-sand beaches, turquoise waters, and vibrant coral reefs, but most of all for the skilled craftsmanship in traditional dhow-building. In summary, here are the 11 best things to do in Nungwi:
Dip in the ocean at Nungwi Beach
Relax at Essque Zalu's Infinity Pool
Nungwi Village Tour
Spa Treatment at Essque Zalu's Spa
Sky Diving at Kendwa Beach
Enjoy Kendwa Beach
Watch a Zanzibar sunset on the Jetty
Nungwi Turtle Sanctuary and Aquarium
Relax under the shade of Baobabs
Visit the Lighthouse in Nungwi Village
Essque Zalu dinner experience
From the Essque Zalu, you can easily explore different local attractions, including Nungwi Beach or the neighboring Kendwa Beach, the Baraka Natural Aquarium, and the bustling Nungwi village. With its prime location facing the ocean, Essque Zalu Zanzibar is the best Nungwi beach hotel to soak up the sun and enjoy the 11 best things to do in Nungwi.