Check out our top 3 picks for the best resorts in Zanzibar, right on the beach, and with breathtaking views, a pool, and a tranquil atmosphere.
We are delighted to highlight three exceptional Zanzibar beach resorts, each situated in different locations in Zanzibar, and all boasting their own unique charms and distinctive features. From a serene beachfront oasis with an inviting infinity pool, and a picturesque jetty extending over the water, to a beautiful spa retreat with diverse and outstanding high-quality restaurants.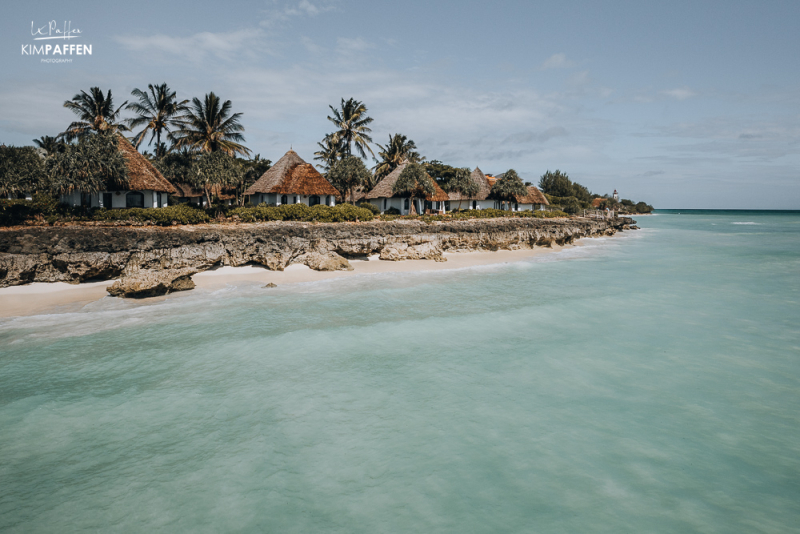 Whether you're seeking a romantic getaway or a peaceful retreat, these 3 Zanzibar beach resorts will surely exceed your expectations.
Neptune Pwani Beach Resort & Spa: Tranquility on the Beach in Pwani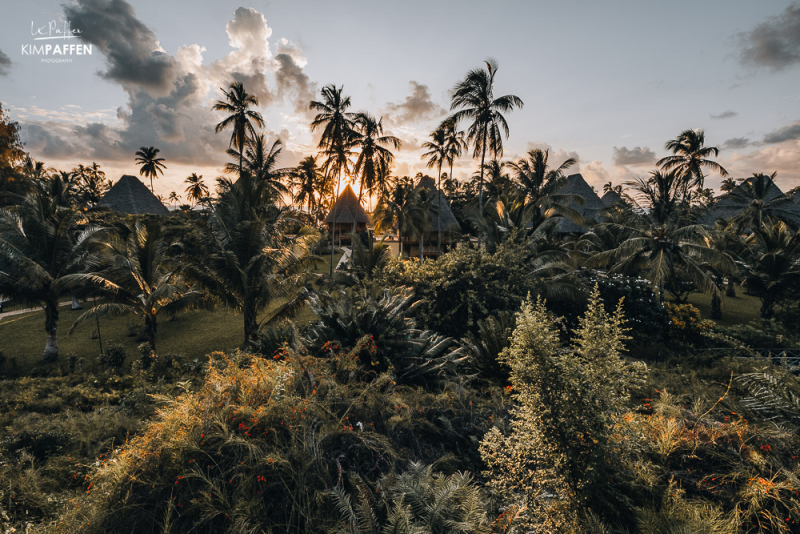 The northeast coast of Zanzibar houses the island's top-end accommodation options. Neptune Pwani Beach Resort & Spa at the Kiwengwa shoreline is one of those stunning all-inclusive Zanzibar beach resorts.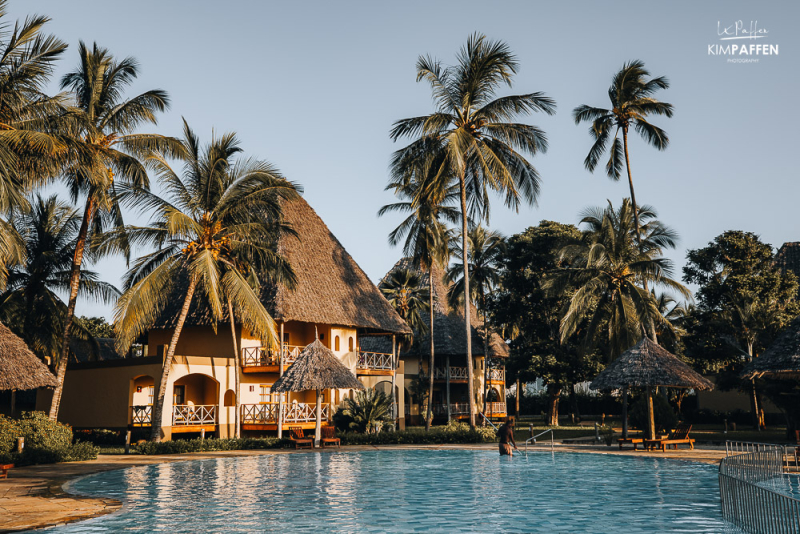 At Neptune Pwani Beach Resort & Spa, all the ingredients for an unforgettable all-inclusive experience are waiting for you. They offer a range of fantastic amenities, like 2 beach bars and a refreshing swim-up bar.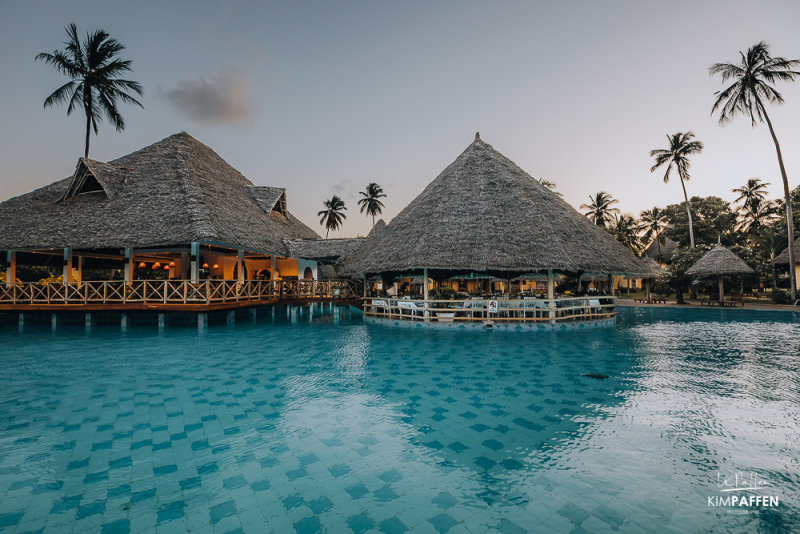 The resort's stunning surroundings add to the allure, creating a serene and picturesque ambiance. I was truly impressed by how exceptionally well-maintained the entire resort is. On top of that, they truly understand the essence of excellent service. Their dedication and attentiveness make all the difference, ensuring a memorable and enjoyable stay for every guest.
Discover an oasis of amenities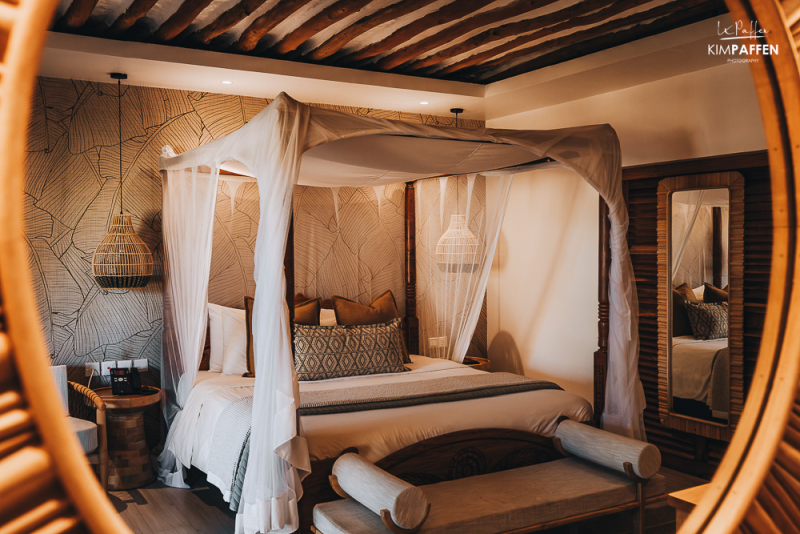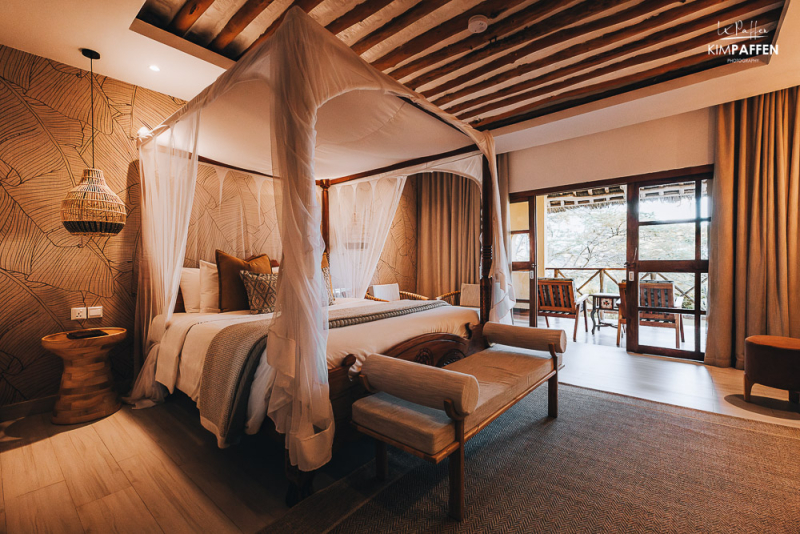 The resort offers 194 rooms, each with a terrace and a captivating ocean view. These rooms are spread across 2-level blocks, and there are also 4 individual beachfront suites featuring in-room Jacuzzis for a touch of luxury.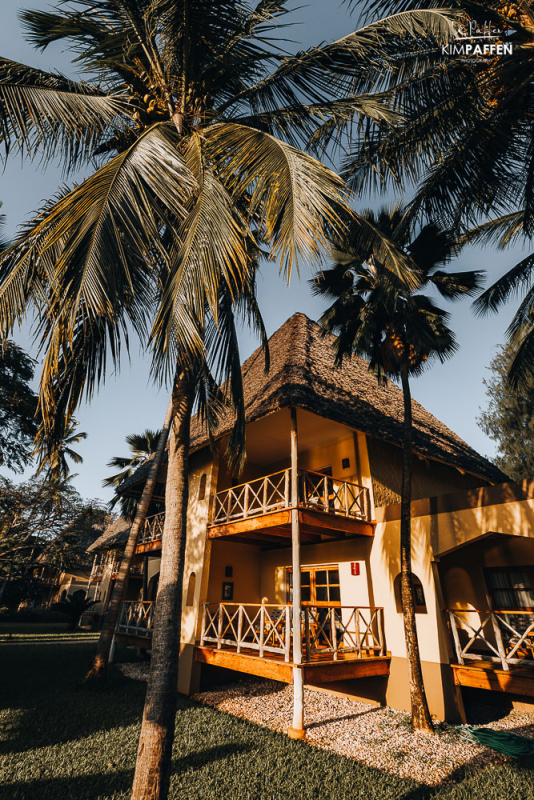 Guests can indulge in the ultimate relaxation at the Earth & Rain Spa or explore unique items at the Spherique Boutique.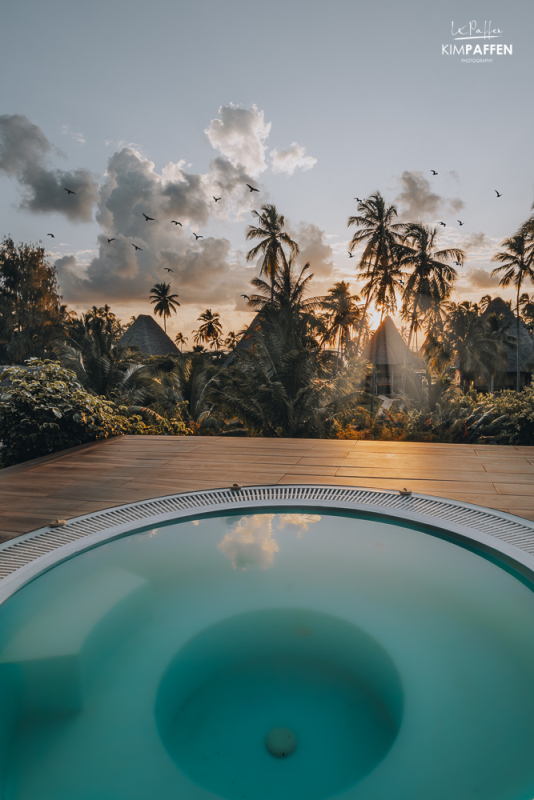 For business travelers, there's a conference room available, and water sports enthusiasts will love the water sports center. And that's not all, as the resort has recently added an ocean-view gym with air conditioning, providing a perfect setting for fitness enthusiasts to stay active while enjoying breathtaking vistas.
Culinary delights and evening entertainment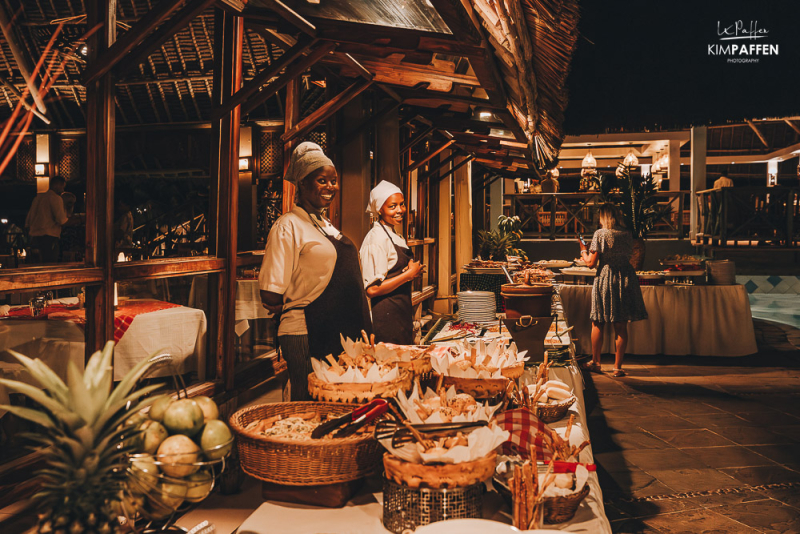 The Neptune Pwani Beach Resort is a culinary haven with an impressive array of dining options in six restaurants; 1 main restaurant, 4 à la carte restaurants, 1 snack restaurant, 2 bars, and 1 coconut beach bar.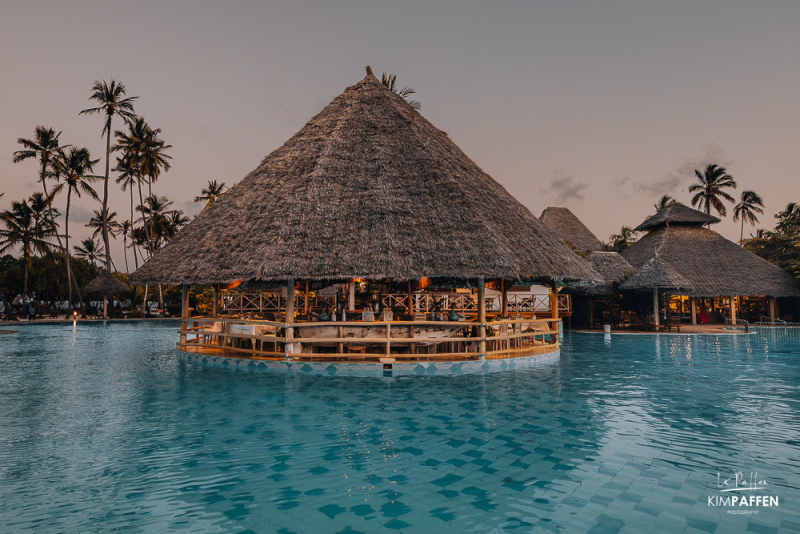 The main restaurant, Pwani, sits right on the beachfront and offers a generous buffet-style spread for breakfast, lunch, and dinner, featuring a selection of international dishes. For a taste of authentic Indian flavors, Namaste is the place to be. Gusti specializes in Italian cuisine, and those in the mood for Thai delights can savor the delectable dishes at Narai Thai. The Thai was my favorite restaurant!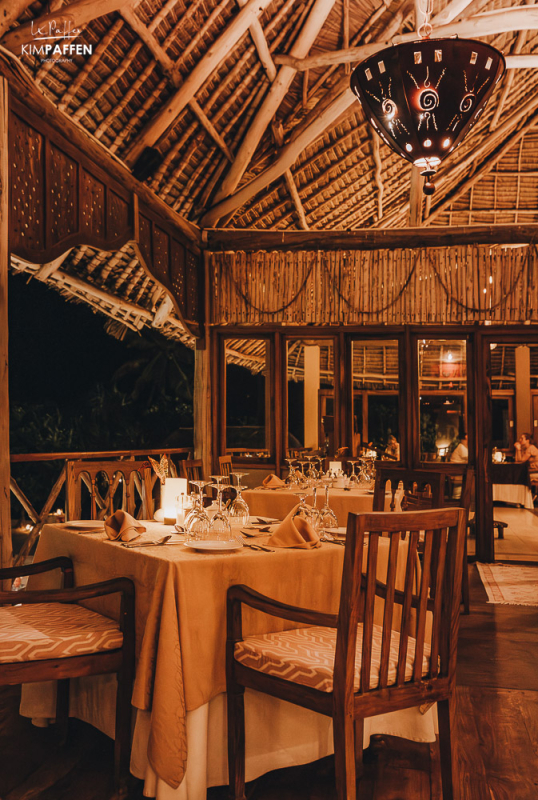 For an exquisite fine-dining affair, Samaki is the go-to restaurant, offering a specialty in seafood dishes that promise a memorable dining experience. Please note that this seafood restaurant is not included in the all-inclusive arrangement and requires separate reservations.
In addition to the delightful dining options, Neptune Pwani Beach Resort offers evening entertainment to enhance your stay. Guests can look forward to daily performances, ranging from cultural shows to live music.
Discover the beauty of Pwani Beach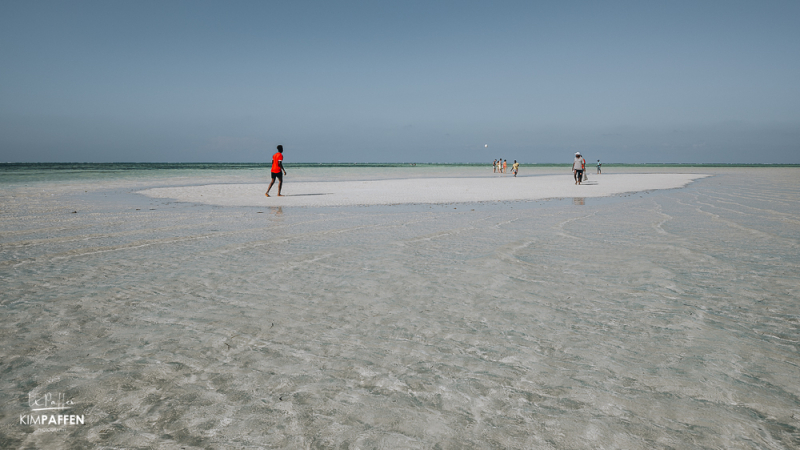 The Neptune Pwani Beach Resort is perfectly situated on the exquisite shores of Pwani Beach, also known as Pwani Mchangani.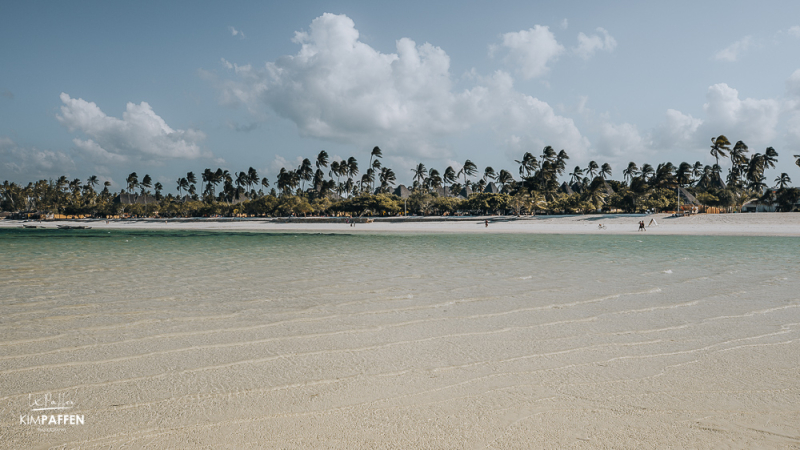 It is renowned for its stunning white sandy beaches, crystal-clear turquoise waters, and serene atmosphere. Pwani Mchangani Beach is less crowded compared to some of the more popular beaches in Zanzibar, making it an ideal destination for travelers seeking a peaceful and relaxing getaway.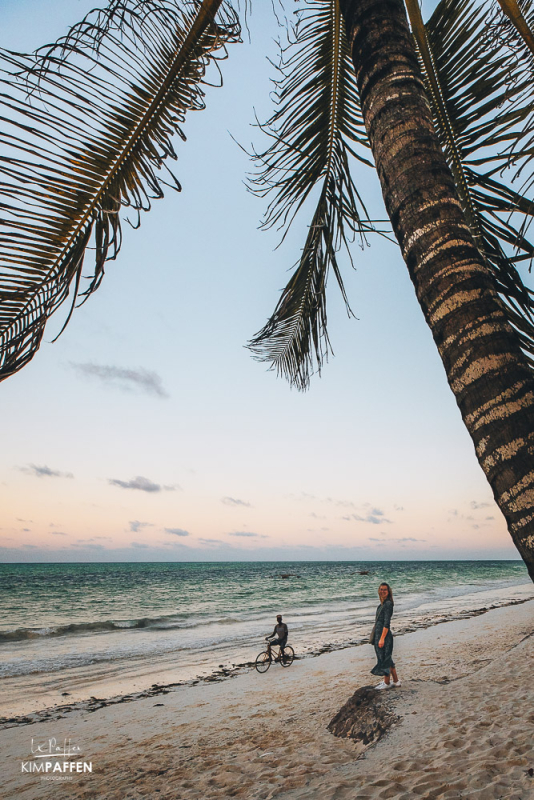 The beach offers a perfect setting for leisurely walks, sunbathing, and swimming in the warm Indian Ocean waters. Its low tidal range ensures that the beach remains accessible and enjoyable throughout the day. Visitors can indulge in various water activities, such as snorkeling, diving, and sailing, to explore the vibrant marine life and coral reefs that lie just offshore.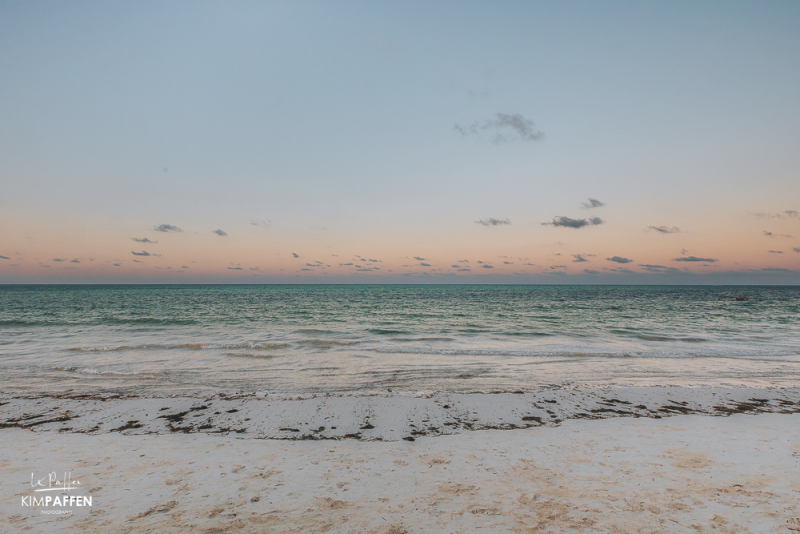 The area is relatively untouched by commercial development, allowing guests to immerse themselves in the natural beauty and tranquility of the surroundings.
Commitment to hospitality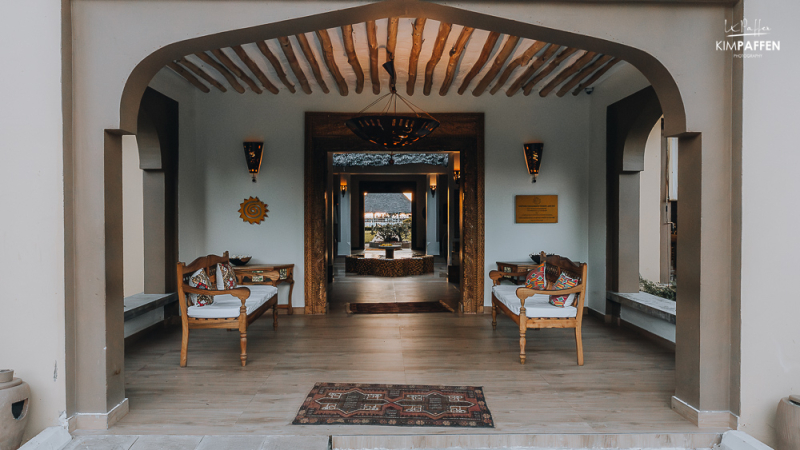 From the moment you arrive at the resort, you'll experience outstanding service that leaves a lasting impression. The dedication of the staff at Pwani Beach Resort is truly remarkable. Many team members have been working here for an extended period, which speaks volumes about this Neptune resort as an employer.
Their expertise and commitment shine through as they attend to every detail, ensuring your stay is flawless. From the warm welcome at check-in to the attentive care throughout your stay, you'll be greeted with genuine smiles and a friendly atmosphere that makes you feel right at home.
Essque Zalu: The Ultimate Zanzibar Beach Resort in Nungwi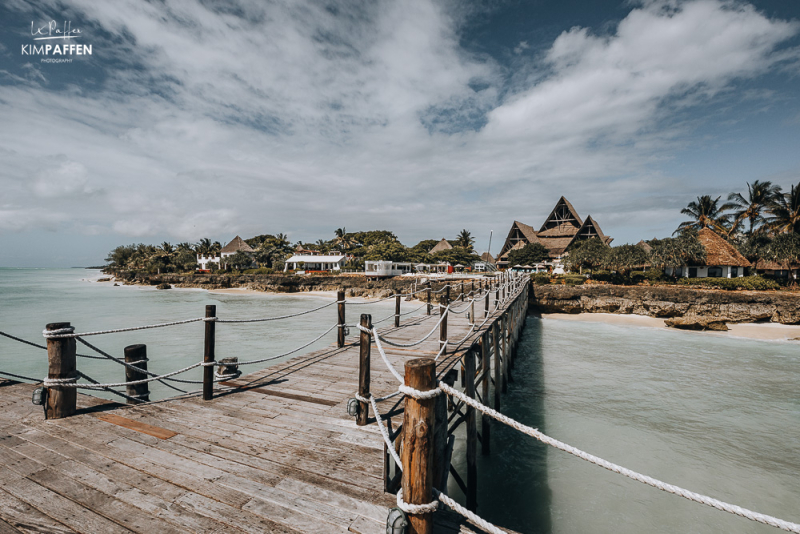 Nestled in the northern part of Zanzibar, Essque Zalu offers an idyllic retreat where you can unwind in style. With a proud history of awards and recognitions, Essque Zalu Zanzibar takes pride in providing luxurious accommodations that cater to every traveler's needs.
Zanzibar's North coast gem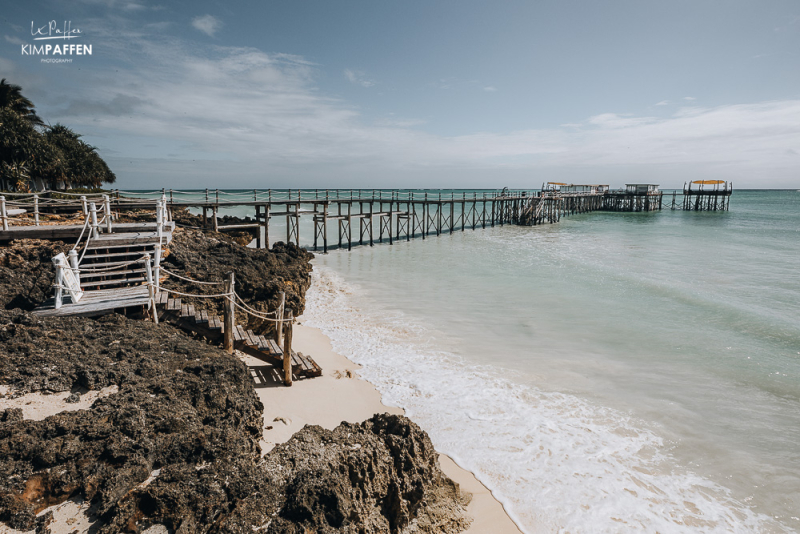 In Northern Zanzibar, you'll discover more secluded and uncrowded beaches. The north coast is known for its minimal tidal range, making the beach less affected by tides. The diving opportunities are exceptional, with proximity to the renowned Mnemba Island reefs, just off the shore.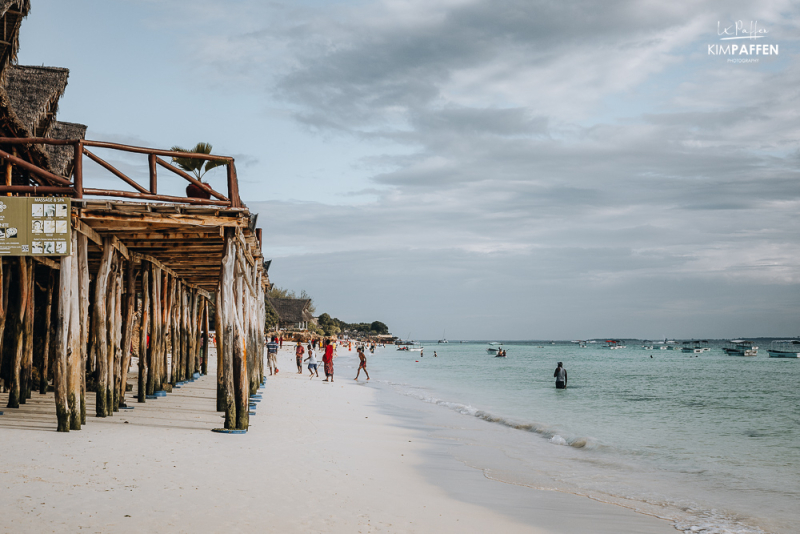 Essque Zalu Zanzibar is a wonderful coastal retreat nestled in a natural cove nearby Nungwi village. Apart from its beaches and diving opportunities, there are a lot of things to do in Nungwi Zanzibar.
Unforgettable Moments at Essque Zalu: Explore Nungwi's Rich Culture and Activities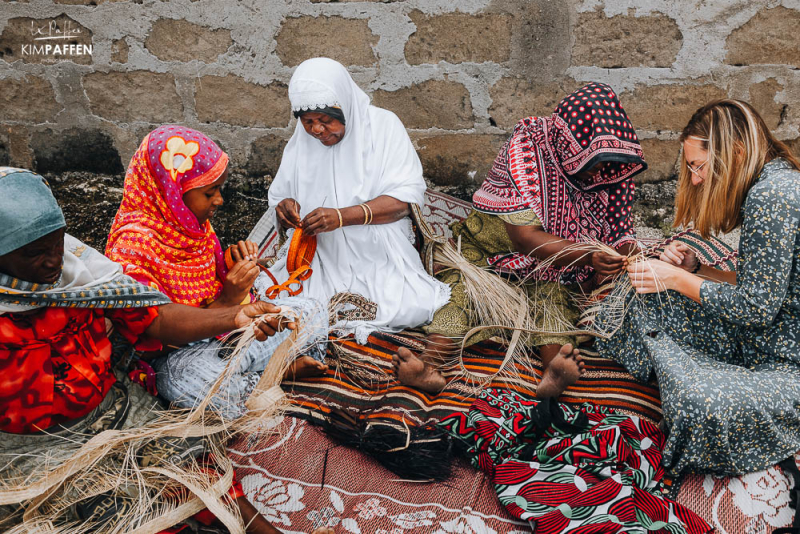 Immerse yourself in the vibrant community culture and witness the skilled craftsmanship of dhow building through a fascinating village tour led by knowledgeable local guides. For an adventurous day, take the shuttle to Kendwa Beach, known for its lively atmosphere and thrilling activities like Skydiving in Zanzibar.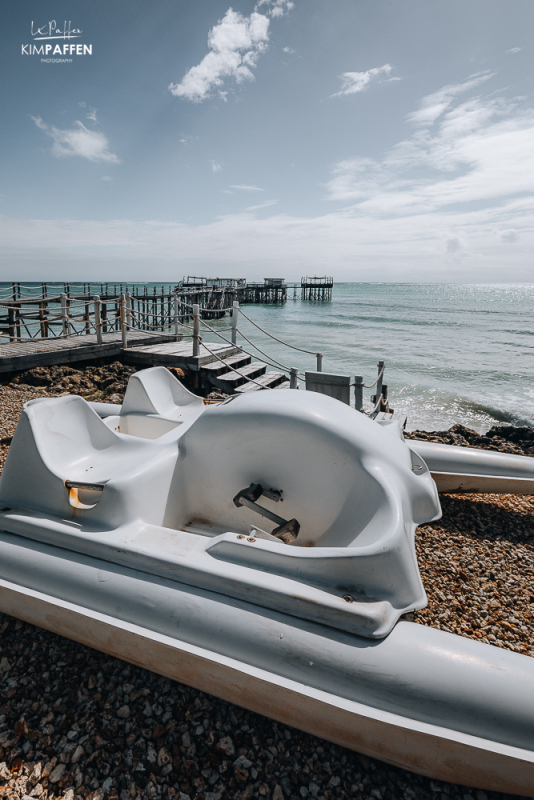 Moreover, Essque Zalu offers a plethora of activities and excursions to enhance your Zanzibar experience, including a visit to the Mnarani Natural Aquarium, where you can witness the rehabilitation and release of ailing turtles into the ocean, contributing to the preservation of the marine ecosystem.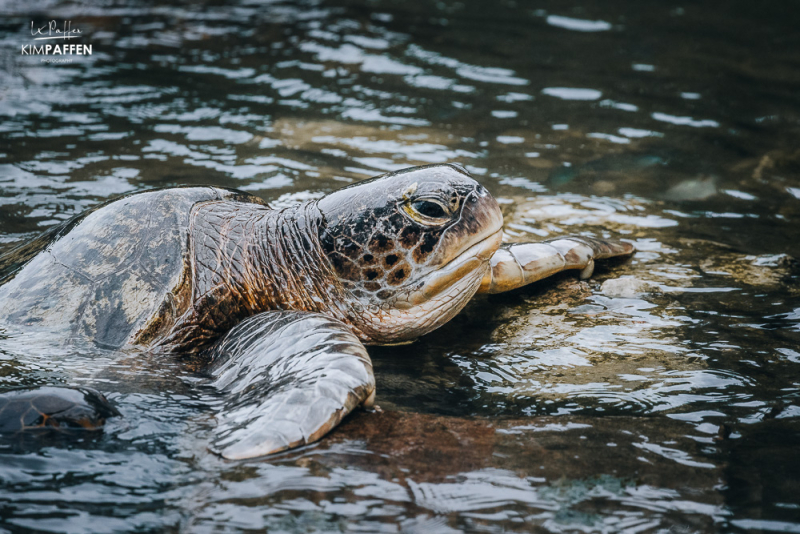 Don't miss out on a cultural day tour to Stone Town, where you can immerse yourself in the island's rich history, explore its architectural wonders, and indulge in the vibrant local markets and cuisine.
Infinity Pool, Jetty, and Spa Indulgence at Essque Zalu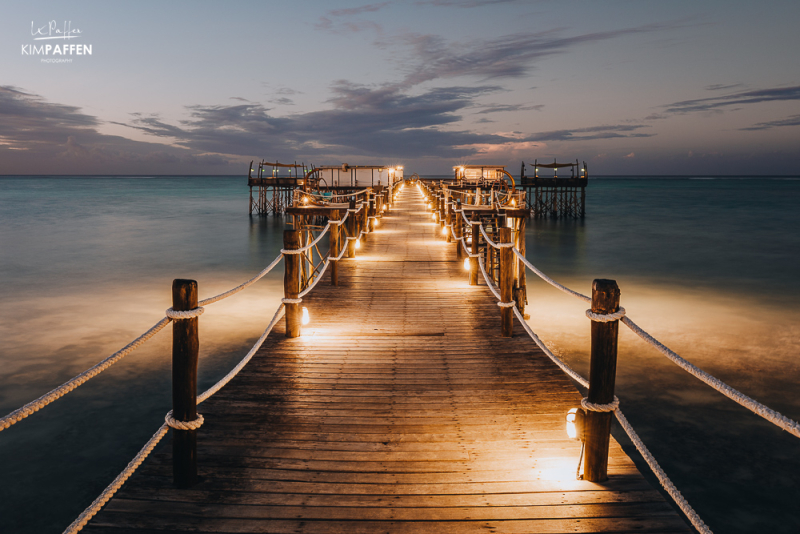 The perfect combination of luxury, relaxation, and wellness makes a stay at Essque Zalu unforgettable. The infinity pool and the jetty are an absolute highlight. The infinity pool offers a refreshing and stunning setting with lovely ocean views, while the Jetty extending over the Indian Ocean is the perfect place to stroll and lounge, especially to witness a beautiful Zanzibar sunset.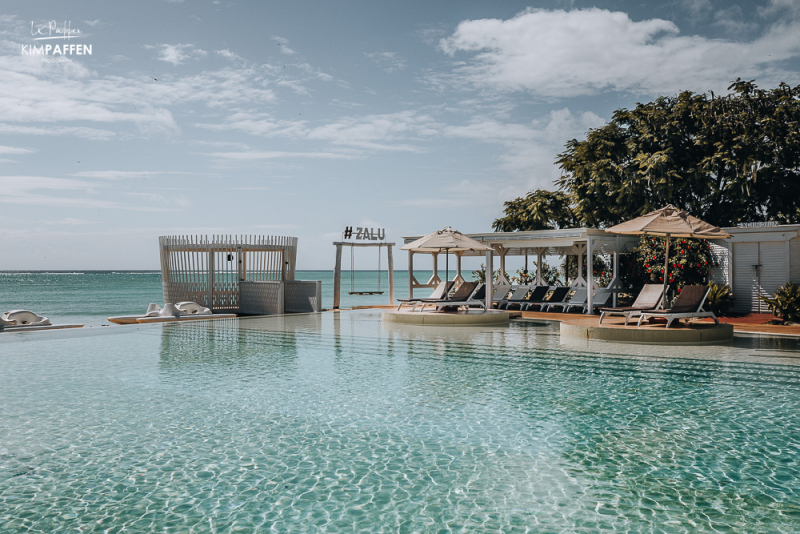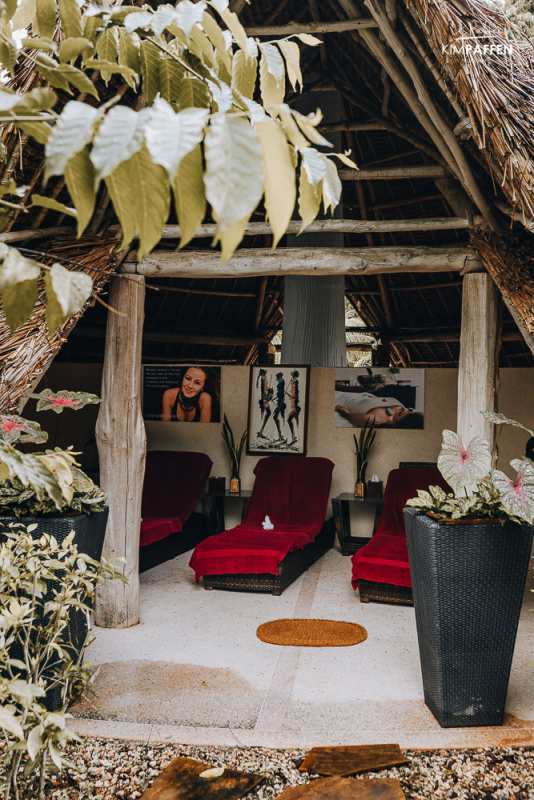 Craving more 'me-time'? Essque Zalu has got you covered. Indulge yourself with complimentary spa services or treat yourself to relaxing massages offered by highly skilled therapists. It's the perfect way to elevate your stay. For sports enthusiasts, the compact fitness area caters to different workout preferences.
Essque Zalu's culinary experiences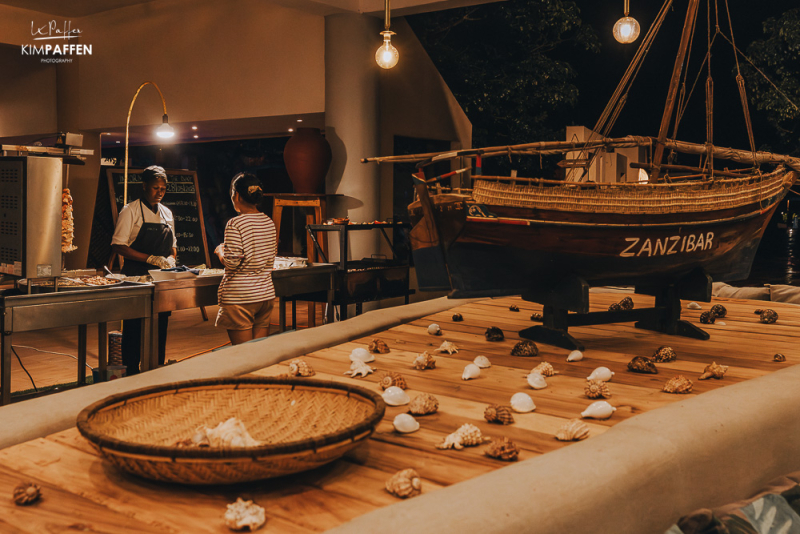 With two restaurants and three bars, you'll be spoiled with dishes ranging from traditional Zanzibari cuisine to international favorites. The Jetty Restaurant & Bar is an absolute must-visit for a truly unforgettable dining experience. Situated right above the water on the picturesque jetty, it offers an intimate and romantic setting surrounded by panoramic views of the Indian Ocean.
Leading the Way in Responsible Tourism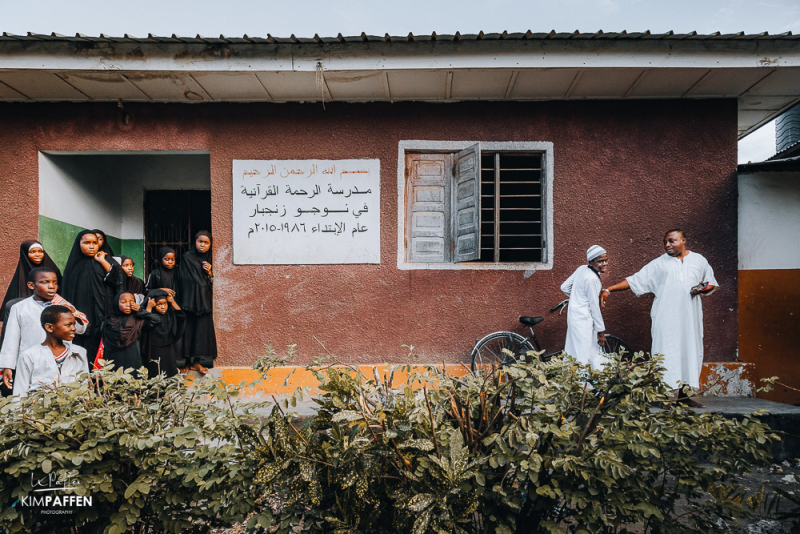 Beyond luxury, Essque Zalu commits to sustainable development and social responsibility. They work together with local people and organizations to support projects that raise awareness about the environment and protect nature. This shows that luxury and taking care of the environment can go hand in hand. The current project of providing safe drinking water is a remarkable example of Essque Zalu's significant role in making a positive impact.
Hekaya Zanzibar: Charming Boutique Lodge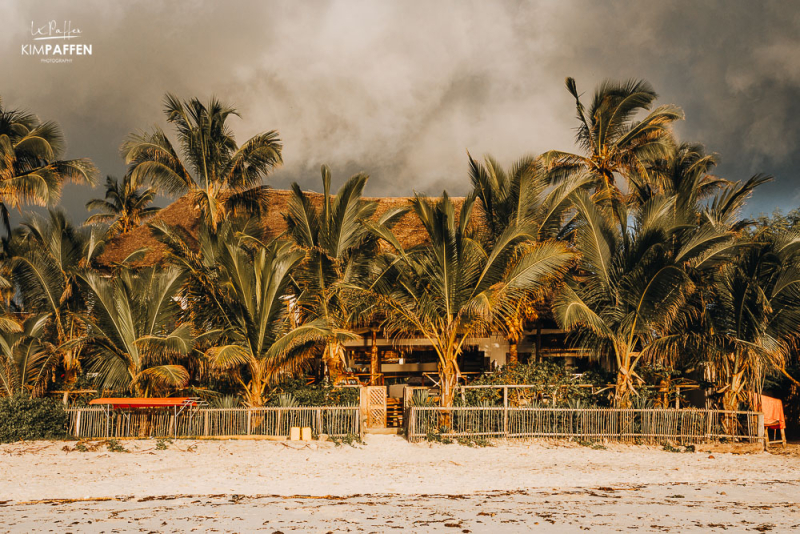 Situated in a quieter part of Zanzibar, Hekaya Zanzibar offers a serene and peaceful atmosphere, perfect for a relaxing getaway. This extraordinary five-room boutique hotel boasts a prime location directly overlooking the breathtaking Michamvi Pingwe beach.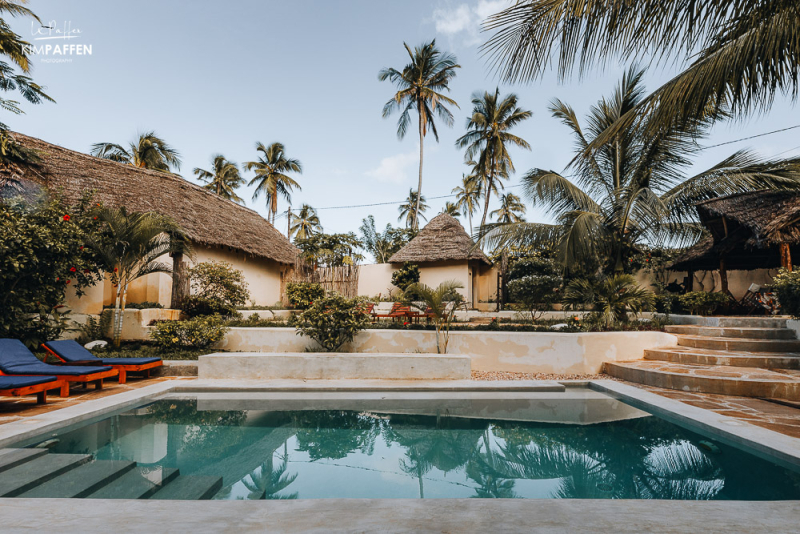 Hekaya Zanzibar exceeded all our expectations, and we were truly captivated by the personal touches and warm hospitality of the amazing Hekaya staff, and the ever-smiling John in particular.
Charming boutique escape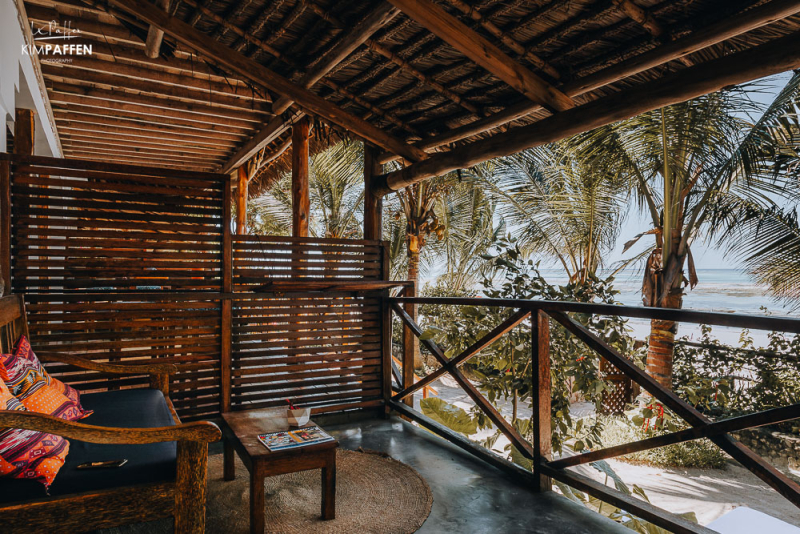 Villa Hekaya is a small boutique Zanzibar beach hotel that stands out for its intimate and exclusive atmosphere, offering just five exquisitely designed rooms. This limited number of rooms allows for a truly special and personalized experience that sets it apart from larger resorts. How much I loved staying at the other two larger resorts, this intimate boutique lodge was my favorite and I would go back to this place instantly!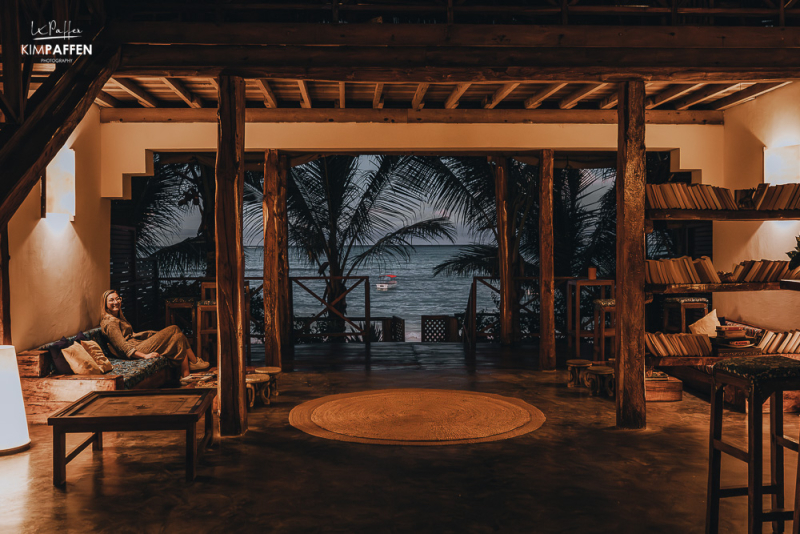 Every room has an outdoor veranda facing the sea, complete with a table, chairs, and a sofa, providing a perfect spot to unwind and admire the stunning surroundings. The interior design showcases the extraordinary Zanzibar style, featuring an exquisite blend of wood and concrete, creating a unique and charming ambiance.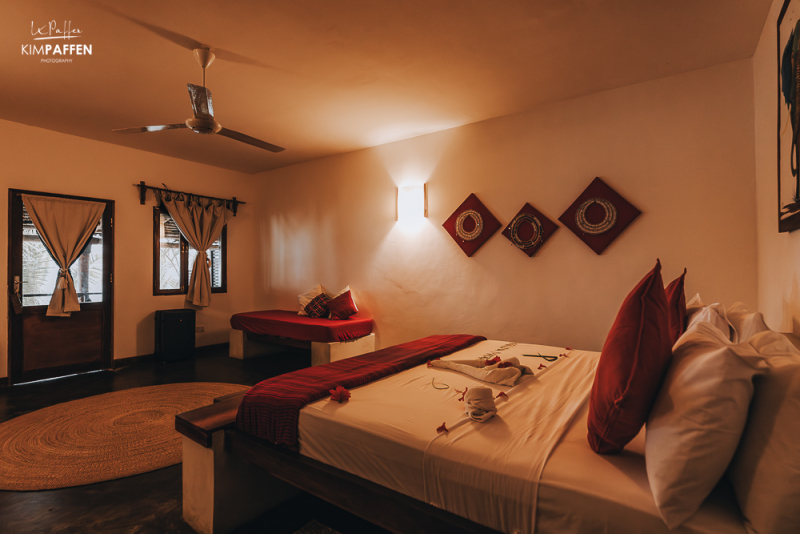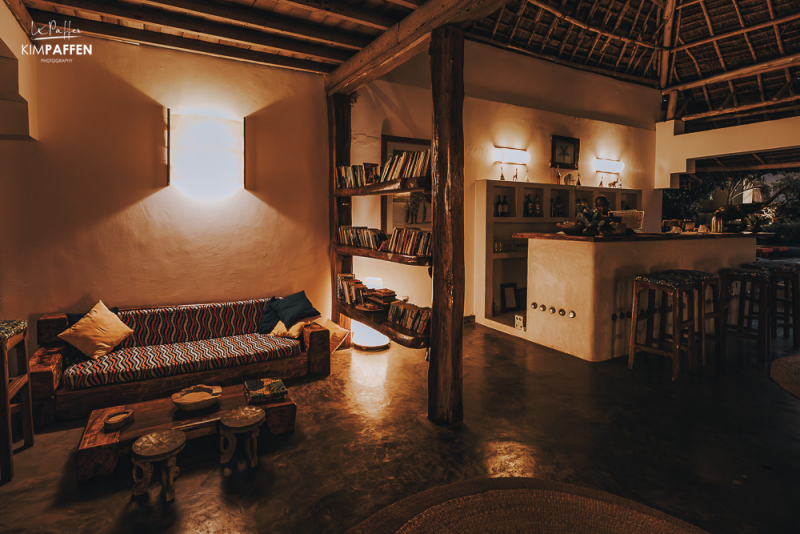 The accommodation has a swimming pool, a bar area, and its own restaurant. They offer various meal options, including bed and breakfast, half board, and full board services, all at fair prices. Additionally, guests can enjoy the convenience of room service for breakfast, lunch, or dinner, ensuring a seamless and enjoyable dining experience.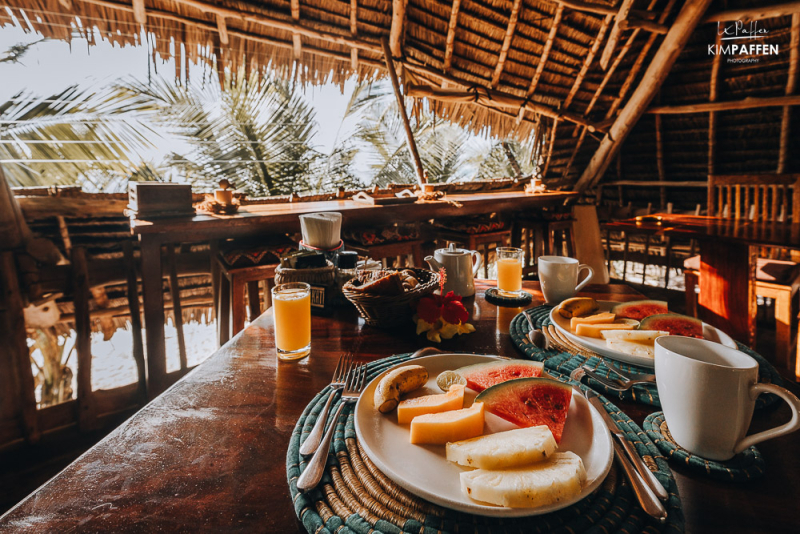 Surrounded by lush greenery with the friendliest gardener and comfortable loungers, the pool offers a tranquil and relaxing space to unwind and soak up the sun. Perfect to take a dip and cool off during warm Zanzibar days.
Amazing Hekaya staff at Zanzibar's hidden gem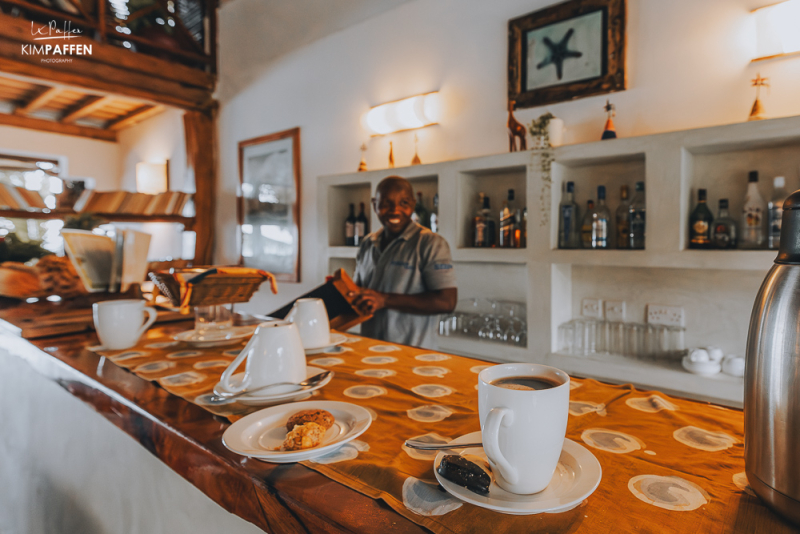 What really impressed us was the amazing Hekaya staff. At Hekaya Zanzibar, you feel like you're part of a big family, and they make sure your stay is unforgettable.
With only a few guests at a time, they give excellent service and pay attention to every detail. The staff treats you like a dear friend and takes care of all your needs with kindness and warmth, and they always have smiles on their faces.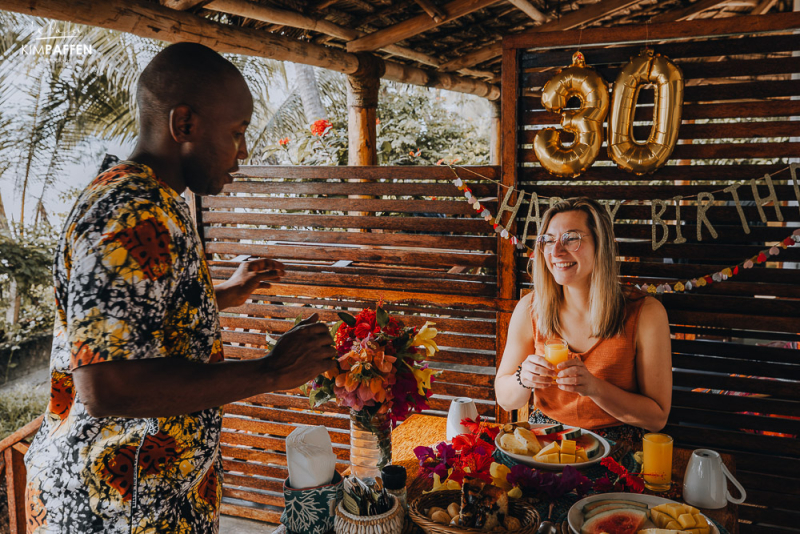 We practiced Swahili with the friendly bartender John and the gardener showed us the beautiful environment with its different plants and flowers. He even made a lovely flower bracelet for us. The best surprise was the birthday breakfast they arranged on our private terrace. They even sang a birthday song and decorated the place beautifully. It was a fantastic experience.
Michamvi Pingwe Beach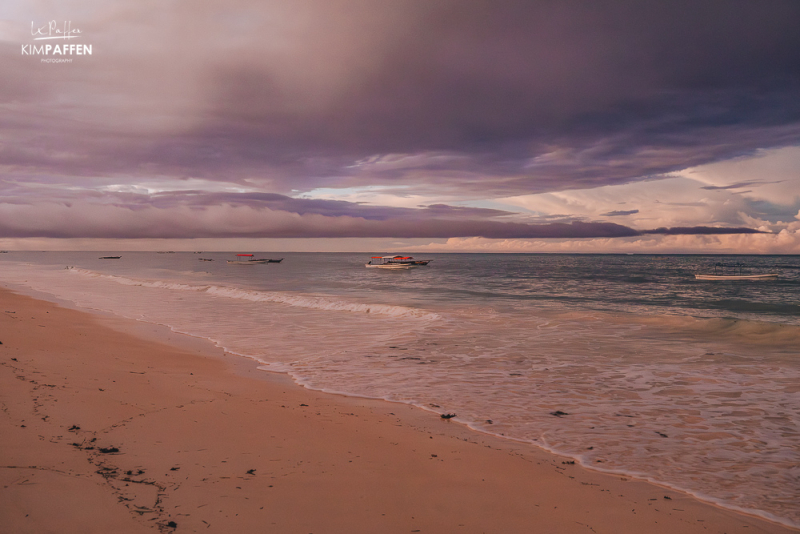 Hekaya Zanzibar is situated on the pristine shores of Michamvi Pingwe Beach. This beach is known for its stunning white sandy beach and the famous restaurant known as The Rock Restaurant.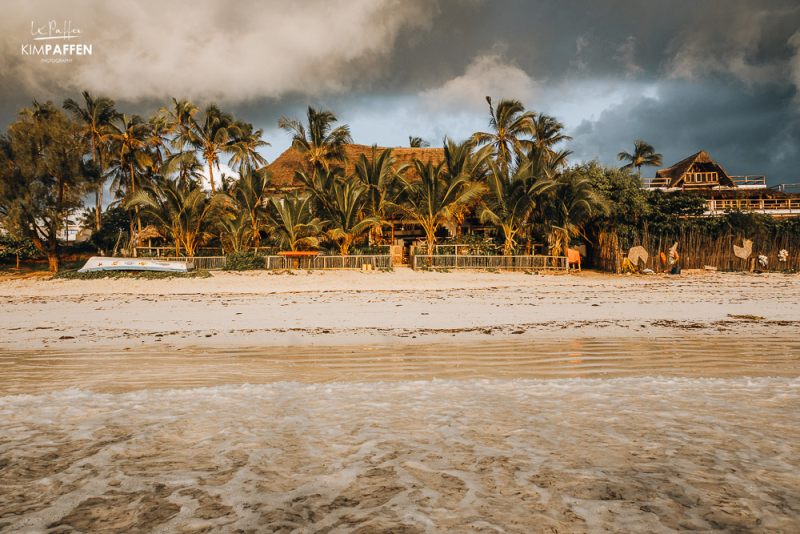 Michamvi Pingwe Beach exudes a laid-back and captivating ambiance. One of the beach's most enchanting features is the tidal phenomenon, which transforms the landscape every six hours. The infinite sea conditions showcase ever-changing colors and depths. Even during low tide, the beach remains an inviting spot for swimming and leisurely walks.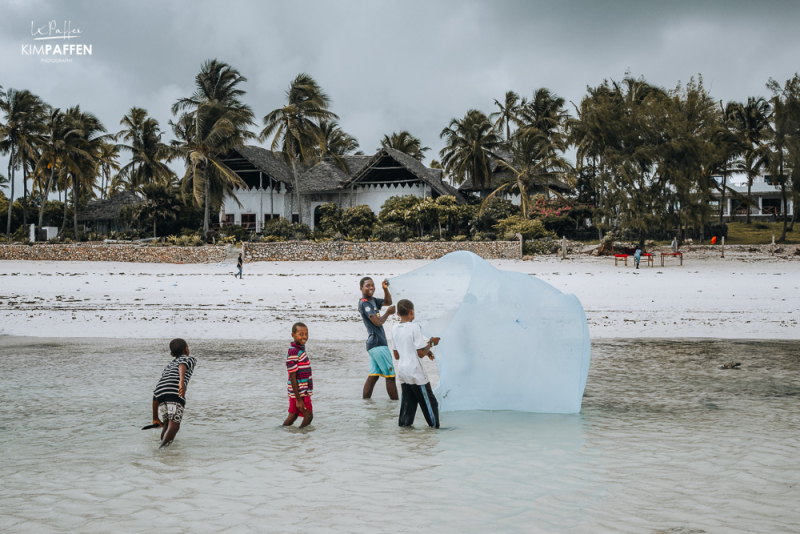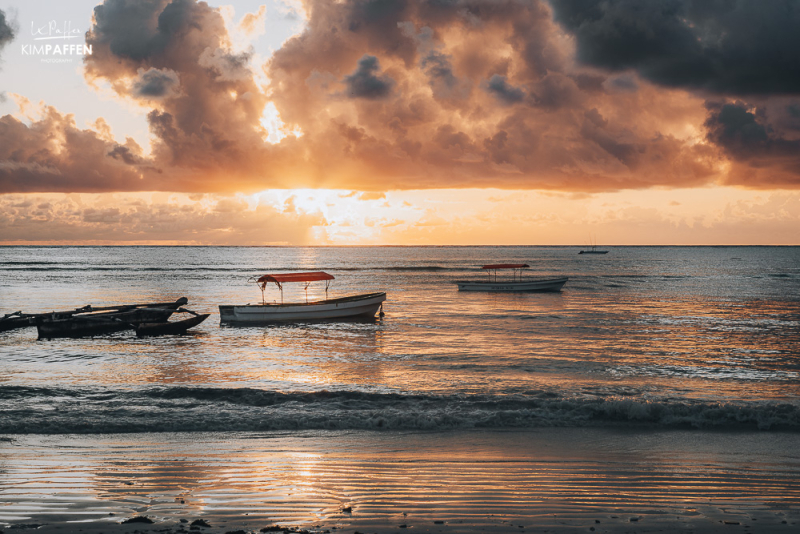 Despite the tranquil setting, there are plenty of activities nearby Pingwe. For example, exploring the more vibrant and touristy spots like Paje for shopping and Paje Beach for kitesurfing or Jambiani Beach. You can also visit nearby natural caves like Maalum and the Swahili Cave which operate as a natural swimming pool.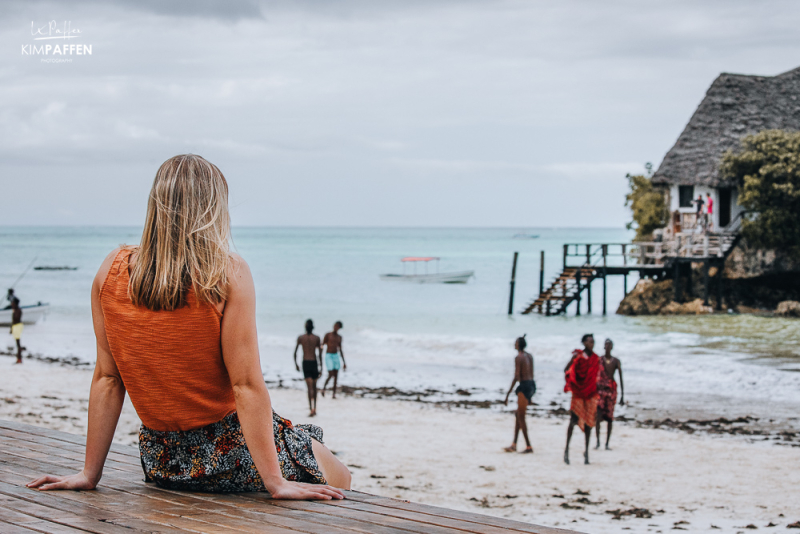 While staying at Hekaya Zanzibar and exploring Pingwe Beach, I'd highly recommend visiting the famous Rock Restaurant and the nearby Boho Social Bar & Restaurant with the best view of The Rock.
Famous Rock Restaurant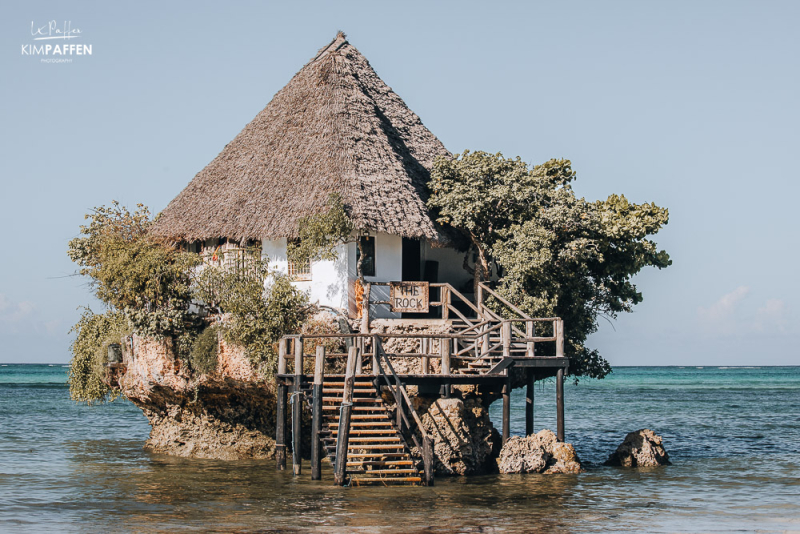 The Rock Restaurant is located in the Ocean just off Michamvi Pingwe Beach. It offers a unique dining experience and a picturesque setting on a large rock in the Indian Ocean. The restaurant's popularity has grown over the years, attracting locals and tourists eager to experience its unique ambiance and breathtaking views.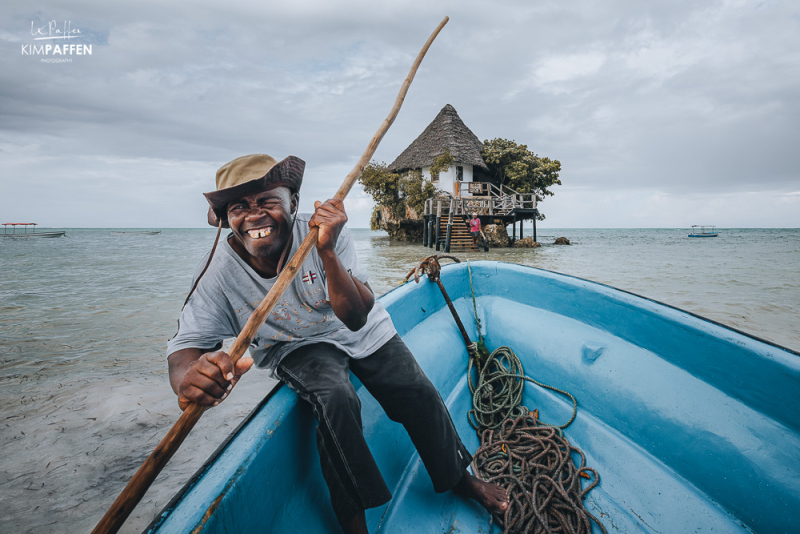 The experience at The Rock is not limited to just the food; it's an adventure in itself. The restaurant's outdoor patio provides a fantastic space to unwind and enjoy a drink, even for those who may not be dining there.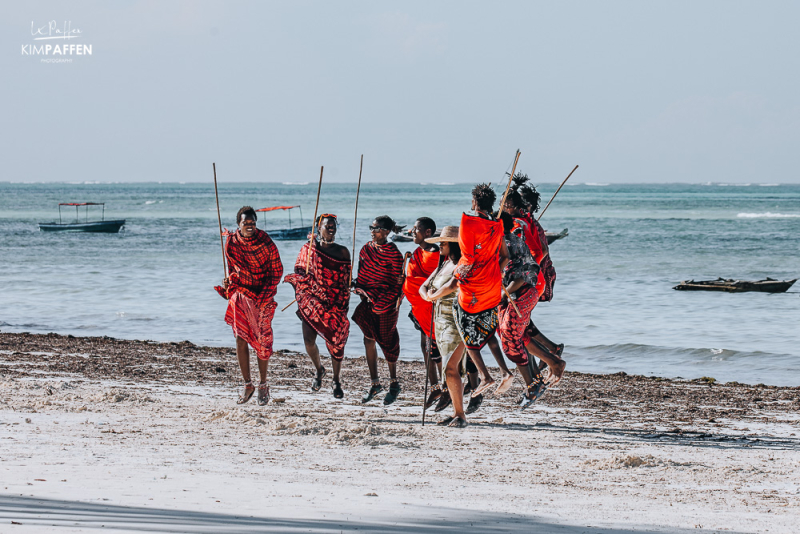 During low tide, guests can walk to the restaurant through the shallow waters, creating a memorable and fun approach. At high tide, a short boat ride takes visitors to the restaurant, adding to the excitement and exclusivity of the experience.
Top 3 Best Zanzibar Beach Resorts
Book your stay at these top Zanzibar Beach Resorts: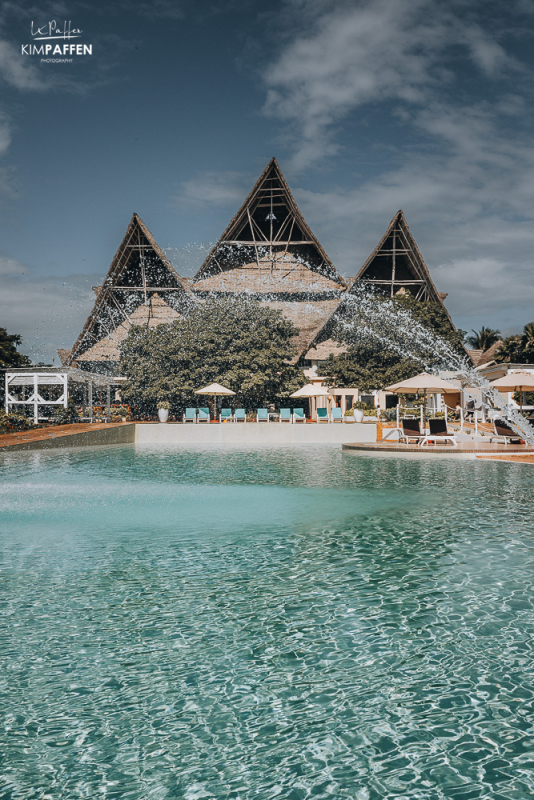 I hope you found this guide to the best Zanzibar beach resorts helpful for planning your holiday in Zanzibar. These 3 amazing handpicked places to stay in Zanzibar offer a taste of paradise, where you can enjoy serene white-sand beaches, savor delicious cuisine, and create cherished memories. So, pack your bags and immerse yourself in the captivating beauty of Zanzibar's coastal havens and enjoy exploring the hidden gems of this magical island.